UP State Law Commission recommends seven-years of jail term for forced conversion
Uttar Pradesh Religious Freedom Bill 2019 recommends that there should have a law against forced religious conversion.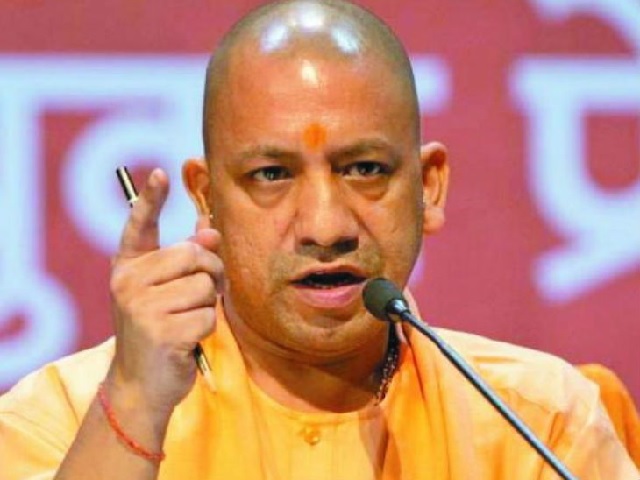 Uttar Pradesh (UP) State Law Commission has recommended in its draft that forced conversion in the state may attract a jail term of seven years. As per the recommendations, if someone is marrying for religious conversion, it can attract a jail term of seven years or marriage can also be considered illegal.
The commission's secretary Sapna Tripathi said that the 'Freedom of Religion (including the draft of the Bill) Uttar Pradesh Religious Freedom Bill 2019' report has been given to the Chief Minister by the Commission.
Key Highlights
The Commission believes that the existing legal provisions are not sufficient to stop the conversion and more strict laws are required like ten other states.
The detailed report has been published in 268 pages. It includes topics like "what is religion, can it be explained, recent news reports on forced conversions, anti-conversion laws of neighbouring countries among other information.
The draft of Uttar Pradesh Religious Freedom Bill 2019 says that there should have a law against forceful religious conversion.
The state government will not provide any financial aid to any organization which is involved in the conversion.
Also Read | Arundhati Scheme: Assam Govt to gift 10 gm of gold to every bride
Ghar Vapsi is not crime
It is said in the draft that if someone had adopted another religion but he wants to return to his old religion again, will not be considered as a crime. This entire process is known as Ghar Vapsi. It was said in the draft that there is a large number of forced conversions in UP. Some people are targeting religion under the guise of Love Jihad. Religious conversion is also happening by changing identity and giving various types of temptations.
Affidavit will be required for conversion
The draft recommends that if a person wants to convert, he/she must submit an affidavit to the District Magistrate or the Additional District Magistrate signed by him/her a month in advance. The person should also declare that this conversion is not being done under pressure, temptation, coercion or any other effect. Not only this, the religious gurus who have converted will also have to give one month's notice by filling the proposed form.
10 states with anti-conversion laws
The draft states that a law will be enacted to prevent forceful conversion just like 10 states of the country have anti-conversion laws. There are provisions to prevent conversions in states like Madhya Pradesh, Arunachal Pradesh, Odisha, Tamil Nadu, Gujarat, Rajasthan, Chhattisgarh, Jharkhand, Himachal Pradesh and Uttarakhand. The draft said that UP should also take action in this direction. It is being said that on the recommendation of the Commission, the government will proceed only with legal advice.
Also Read | Haryana to set up new Foreign Cooperation department
Also Read | J&K sets up administrative council under Lieutenant Governor GC Murmu