Apple commenced its major event for the tech industry, WWDC on 5 June 2023 and as anticipated it launched the new mixed-reality headset along with many other new features. The event began with marking the 15th anniversary of the App Store. Here are all the key announcements from the event.
Apple brings its Mixed Reality Headset
The main highlight of Apple's WWDC was its revolutionary headset which has been a hot topic for the last few months. Mark Gurman, a tech expert from Bloomberg was constantly updating on the new product and it was finally launched.
The new headset is called the Apple Vision Pro and it is Apple's answer to other competitors.
Apple Vision Pro is a new device that uses spatial computing to create a more immersive and interactive experience for users.
It has a number of features that make it different from traditional computers, including:
3D cameras: Vision Pro has four 3D cameras that allow it to track the user's head and hand movements in real time. This allows users to interact with apps and content in a more natural way.
Spatial audio: Vision Pro supports spatial audio, which creates a 360-degree sound field around the user. This makes it feel like the sound is coming from all directions, which can be very immersive for games, movies, and music.
Hand tracking: Vision Pro can track the user's hand movements, which allows them to interact with apps and content without having to use a mouse or keyboard. This can be helpful for people who are unable to use traditional input devices.
Face tracking: Vision Pro can track the user's face, which allows it to create a more realistic and immersive experience for things like video calls and augmented reality.
Apple Vision Pro is powered by a dual-chip system:
The M2 chip provides phenomenal performance for apps, games, and graphics-intensive tasks.
The R1 chip processes sensor data at incredible speed, virtually eliminating lag so experiences take place in real-time right in front of your eyes.
Further, it has a custom micro-OLED display system that features 23 million pixels, delivering stunning resolution and colors. And a specially designed catadioptric lens system enables incredible sharpness and clarity.
READ| What is Apple's new Mixed Reality Headset?
A new 15" MacBook Air
Apple in its WWDC unveiled the new 15-inch MacBook Air, the company's most powerful MacBook Air ever.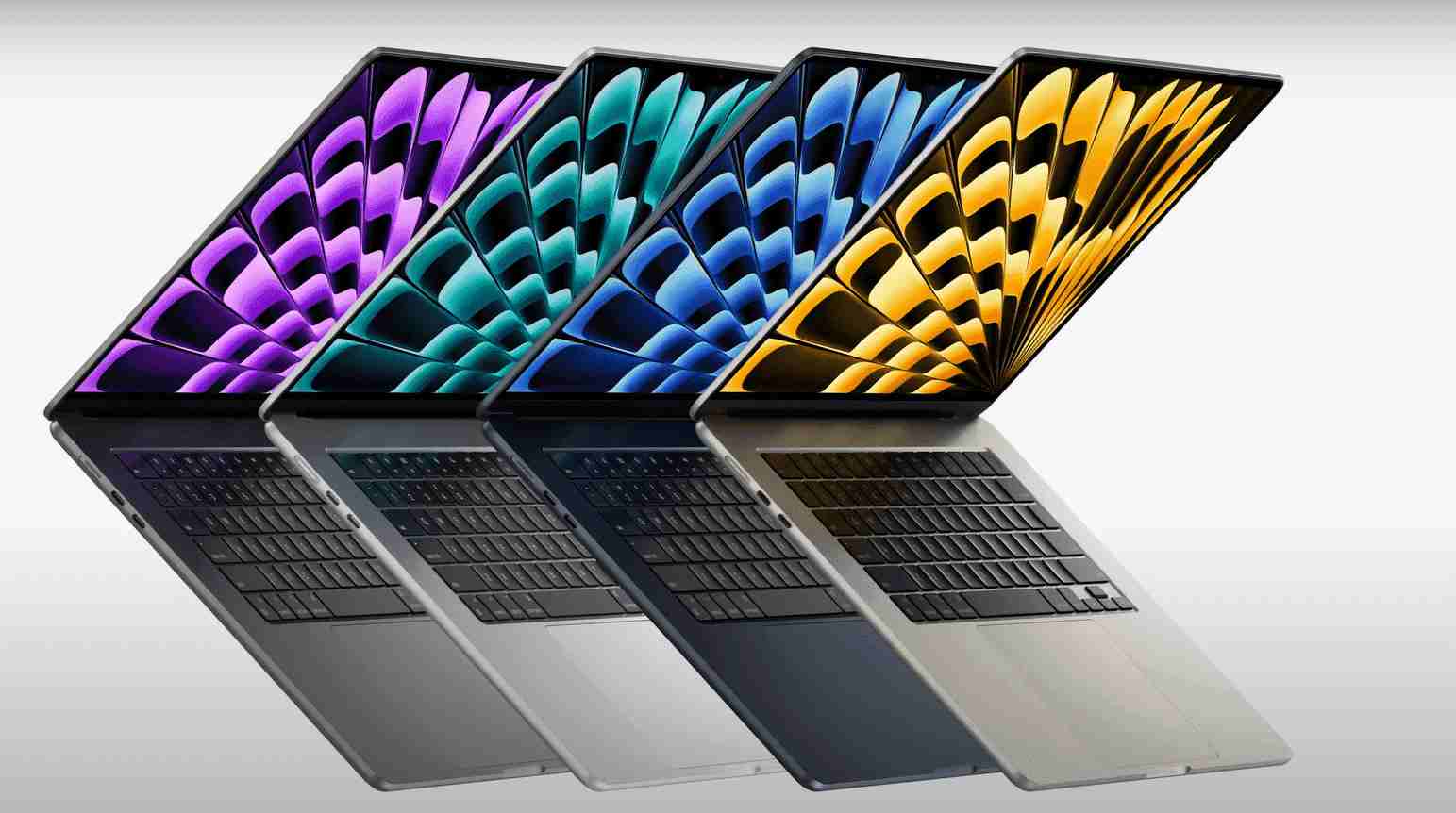 Source: Apple
The new MacBook Air features a larger 15.3-inch Liquid Retina display, the M2 chip, and a new design that is lighter than the previous model. It is only 11.5 mm thin and is the world's thinnest laptop.
Here are some of the key features of the new MacBook Air:
Larger 15.3-inch Liquid Retina display with 500 nits of brightness.

It is powered by Apple's M2 chip.

18-hour battery life.

MagSafe charging.

1080p FaceTime HD camera with 3 mic array.

A six-speaker sound system that delivers immersive Spatial Audio.

macOS Ventura operating system.
The new MacBook is priced at $1,299 and it is a powerful and versatile laptop that can handle a variety of tasks.
New iOS Launched for iPhone Users
Apple today unveiled iOS 17, the latest version of its mobile operating system for the iPhone. iOS 17 includes a number of new features and improvements.
The major update focuses on the three most important apps that users utilize to communicate with one another.
This includes personalised contact posters that can be customized with contact's photo, name, and other information.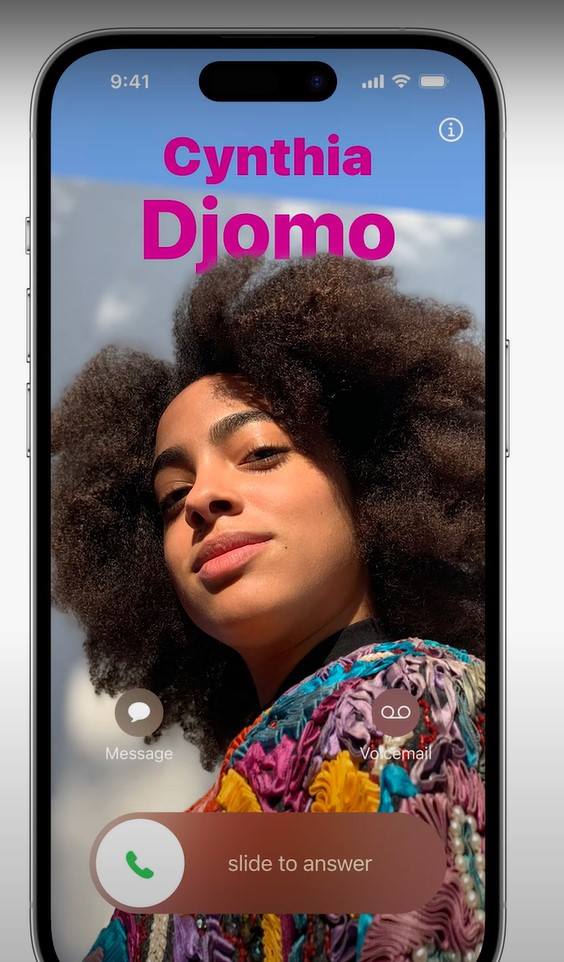 Source: Apple
Further, the update includes a Live Voicemail feature that will allow users to see a live transcription of voicemails as they are being left.
This means that users can quickly decide whether the call is important or not without having to pick it up. Another additional feature is an update to FaceTime that was most requested by users.
Now users can leave a recorded video message if the other person is not picking up FaceTime.
Also, a new feature known as NameDrop is being introduced in iOS 17 that allows users to easily share contact information with someone else.
To use NameDrop, users can simply hold their iPhone near the other person's iPhone or Apple Watch. Once the devices are close enough, a contact card will appear on each screen. The users can then choose to share the contact information with the other person.
Here are some of the other key features of iOS 17:
StandBy:

When your iPhone is docked, it can enter StandBy mode. In this mode, the Lock Screen will display important information such as the time, weather, and calendar events. You can also use Siri and control your smart home devices from the Lock Screen.

Journal App:

The App is designed to encourage users to write a journal entry every day and practice gratitude.
Siri:

Siri can now be activated with the command "Siri" as Apple removes the "Hey Siri" command and it can now answer back-to-back queries.
Maps:

The new Maps will have an offline feature for the Maps.
Check-In:

Check-In is a new feature in iOS 17 that allows you to notify your friends and family that you have arrived at your destination safely.
iPadOS 17 brings Interactive Widgets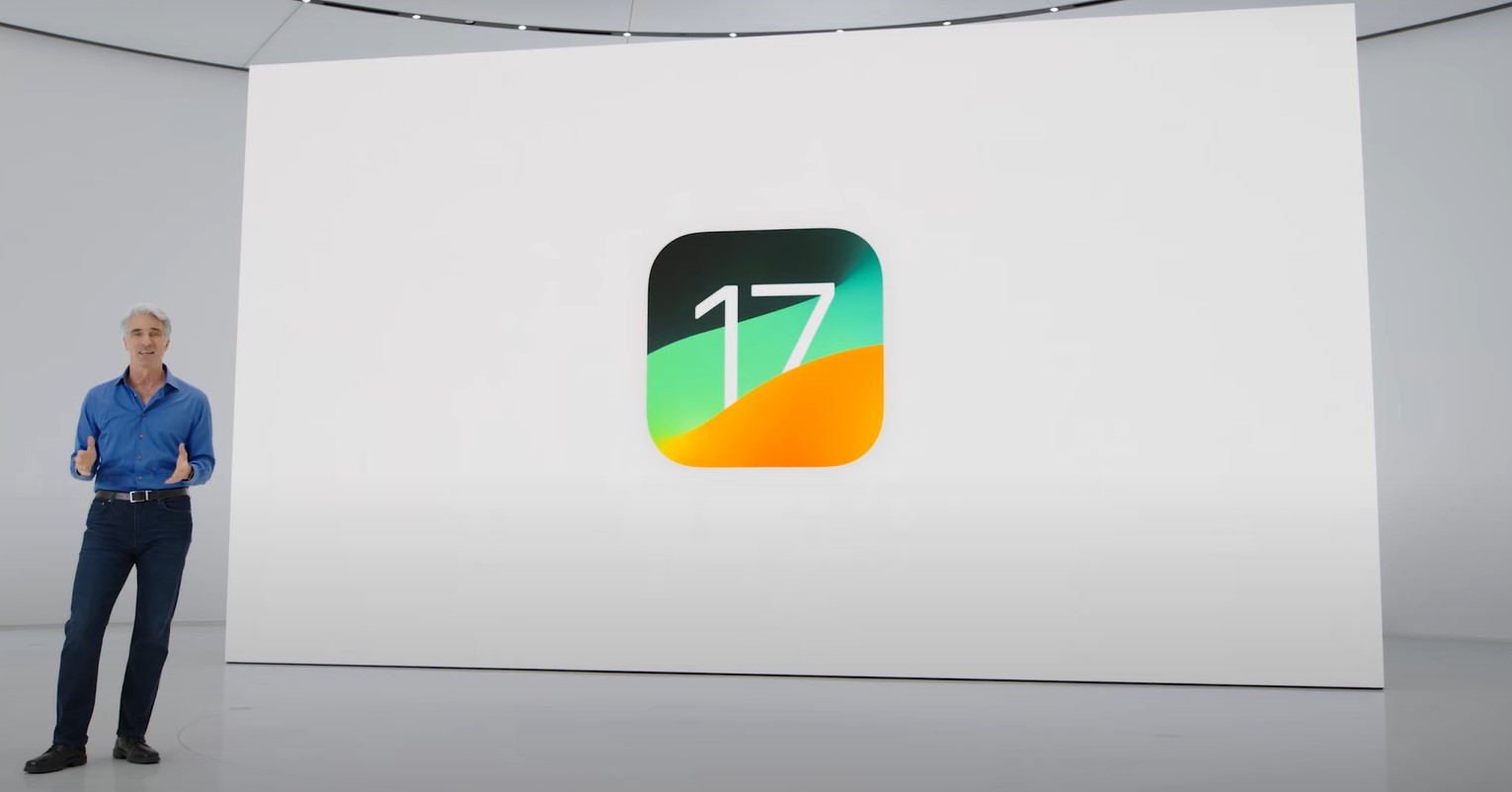 Source: Apple
iPadOS 17 introduces interactive widgets, which allow users to take action without opening the app. For example, users can now turn on the lights, play a song, or mark a reminder as complete right from a widget.
Further, the Lock Screen has been redesigned with a new look and new features. You can now add widgets to the Lock Screen, and you can customize the look of the Lock Screen with different wallpapers, fonts, and colors.
Here are some of the new key features in iPadOS 17:
Health app for iPad: The Health app is now available on iPad, giving users a place to view their health data, including sleep, activity, heart rate, and more.
Richer sleep and activity visualizations: The Health app now includes richer visualizations of users' sleep and activity data, making it easier to track your progress over time.
More lock screen customization: Users can now add widgets, photos, and more to their lock screen.
Multiple timers: Users will now be able to set multiple timers at once, making it easier to keep track of multiple cooking tasks.
Improvements to Stage Manager: Stage Manager has been improved to better support iPad selfie cameras. This means that when on a video call, the camera will now follow users around the screen, even if they're moving around.
Improved PDF editing: Another addition is the ability to autocomplete and sign PDFs from within iPadOS. Users can also collaborate in real-time with others while editing PDFs. PDFs can also now be stored in the Notes app.
MacOS Sonoma Released
Apple today released macOS Sonoma, the latest version of its operating system for Mac computers. The new release includes a number of key features and improvements:
Desktop widgets: Sonoma introduces desktop widgets, which are small, customizable apps that can be placed on the desktop. Widgets can provide quick access to information and functionality, such as weather, calendar events, and stock quotes. They are designed to fade away when the users are utilising any other app or doing their work.
New video conferencing features: The new MacOS includes a number of new features for video conferencing, such as a presenter overlay that shows the presenter's notes and face on the screen, and hand reactions that let users send animated emojis during calls.
Game Mode: Sonoma introduces Game Mode, which is designed to improve gaming performance on Mac.
New privacy and security features: Sonoma includes a number of new privacy and security features, such as a new privacy dashboard that provides a centralized view of privacy settings, and a new security feature that prevents websites from tracking users across different websites.
In addition to these new features, Sonoma also includes a number of bug fixes and performance improvements. Moreover, it carries all the key features that are a part of the new iOS and iPadOS.
New Updates to Airpods
Airpods will now have Adaptive Audio. As the name clearly indicates it uses machine learning to automatically adjust the noise cancellation and transparency modes based on your surroundings.
This means that you can listen to music or podcasts without being interrupted by outside noise, but you can also still hear important sounds like traffic or someone talking to you.