Who Was Babasaheb Purandare? All About The Noted Historian, The Padma Vibhushan & His Fulfilling Life Here
PM Modi has mourned the passing away of the noted historian and writer Babasaheb Purandare, who is known for his writings on Shivaji Maharaj and many other notable discoveries. He left for his heavenly abode at 5:00 am on November 15, 2021. The article would give you information on all you need to know about him.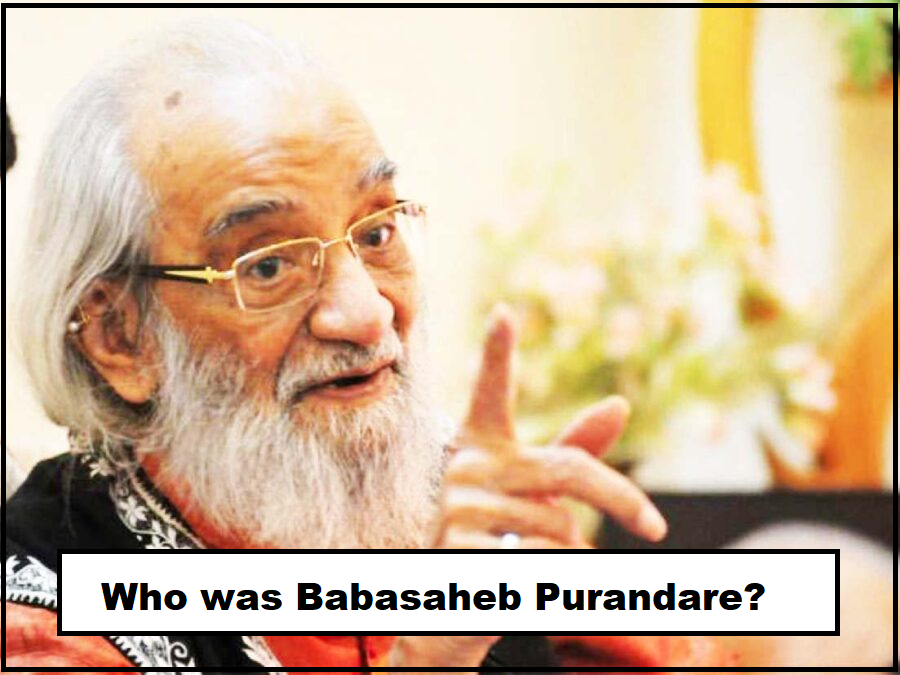 Who was Babasaheb Purandare?
Babasaheb Purandare, a noted Historian and writer of India, has passed away today, that is, on Monday, November 15, 2021. His soul left his body at around 5:00 am while he was on ventilator support at a private hospital in Pune.
He was admitted due to old age ailments and left the world behind at the age of 99. Take a note of his life, his achievements and his discoveries below. PM Modi has expressed his grief over the issue through a tweet on his Twitter account. Babasaheb's death and a state funeral for him were announced by the Chief Minister of Maharashtra Uddhav Thackeray.
I am pained beyond words. The demise of Shivshahir Babasaheb Purandare leaves a major void in the world of history and culture. It is thanks to him that the coming generations will get further connected to Chhatrapati Shivaji Maharaj. His other works will also be remembered. pic.twitter.com/Ehu4NapPSL

— Narendra Modi (@narendramodi) November 15, 2021
Babasaheb was on ventilator support for quite some time and his ailments were due to old age. He was diagnosed with pneumonia a week ago and was undergoing treatment at the city's Deenanath Mangeshkar Hospital.He would be given a state funeral as he was the recipient of the second-highest civilian honour, Padma Vibhshan in 2019. He also received the Maharashtra Bhushan Award in 2015 for his notable research on Shivaji.

Also Read|

UPSC Prelims 2022: List of 10 Best Cities For Civil Services Preparation


IAS Shares A Funny Yet Insightful Video On How To Fail UPSC Civil Services: Check If You Are Making The Same Mistakes


"There was no fort, structure or historical area pertaining to Chhatrapati Shivaji that Babasaheb had not studied… He gathered every possible reference to the great King's life and studied and researched him with an awe-inspiring sincerity as Babasaheb considered this to be the work of his life…his demise will leave an unfillable void in Maharashtra's cultural, literary and artistic heritage," UddhavThackeray said.

He is the writer and director of the play Jaanta Raja which has been performed on stage by more than 200 artists and has been translated and enacted in five languages.
Babasaheb Purandare was born Balwant Moreshwar Purandare. He is the highest authority on Chatrapati Shivaji's life and had dedicated his life to him.
Babasaheb Purandare Works:
He is known as an eminent authority on the Maratha King Chhatrapati Shivaji and started writing on his life and achievements at a very young age. He published a book called Thinagya which translates to Sparks on Shivaji.
Other works of Babasaheb include books titled Raja Shiva Chatrapati and Kesari along with the book Narayanrao Peshwa.
Apart from this, he is best known for his drama Jaanta Raja which has been enacted in 5 languages, since 1985. It was originally written in Marathi. For this drama, he also received the Kalidas Sammaan by the Government of Madhya Pradesh in 2007-08.
Babasaheb Pundare: Personal Life
His wife was Nirmala Purandare who died in 2019 and was a social activist. She was the founder of the Vanasthali organisation of Pune. Her works were majorly in rural women and child development.
Babasaheb had a daughter, Madhuri and two sons, Amrut and Prasad. His daughter is a renowned painter and writer.
The death of Babasaheb Purandare has left a void in Indian History and he would always be remembered for his great works. May his soul Rest In Peace.
Can You Become An IAS? Check If You Can Crack UPSC Civil Services Exam Here

FAQ
Who is Madhuri Purandare?
Madhuri Purandare is Babasaheb Purandare's daughter who is a notable painter and a writer as well.
How did Babasaheb Purandare die?
Babasaheb Purandare died at the age of 99 in a private hospital at Pune due to pneumonia caused by old age. He was on ventilator support
Who is Babasaheb Purandare?
Babasaheb Purandare is a notable historian and a writer who received the second-highest civilian honour Padma Vibhushan from the Government of India
How old is Babasaheb Purandare?
Babasaheb Purandare was 99 years old when he passed away
Take Free Online UPSC Prelims 2022 Mock Test
Start Now