Shaheed Diwas 2023: Know All Bhagat Singh's Contribution to Freedom Struggle
Shaheed Diwas 2023 is observed on March 23 to commemorate the contribution of Bhagat Singh, Sukhdev, and Rajguru. Read this article to know more about the sacrifices of Shaheed-E-Azam.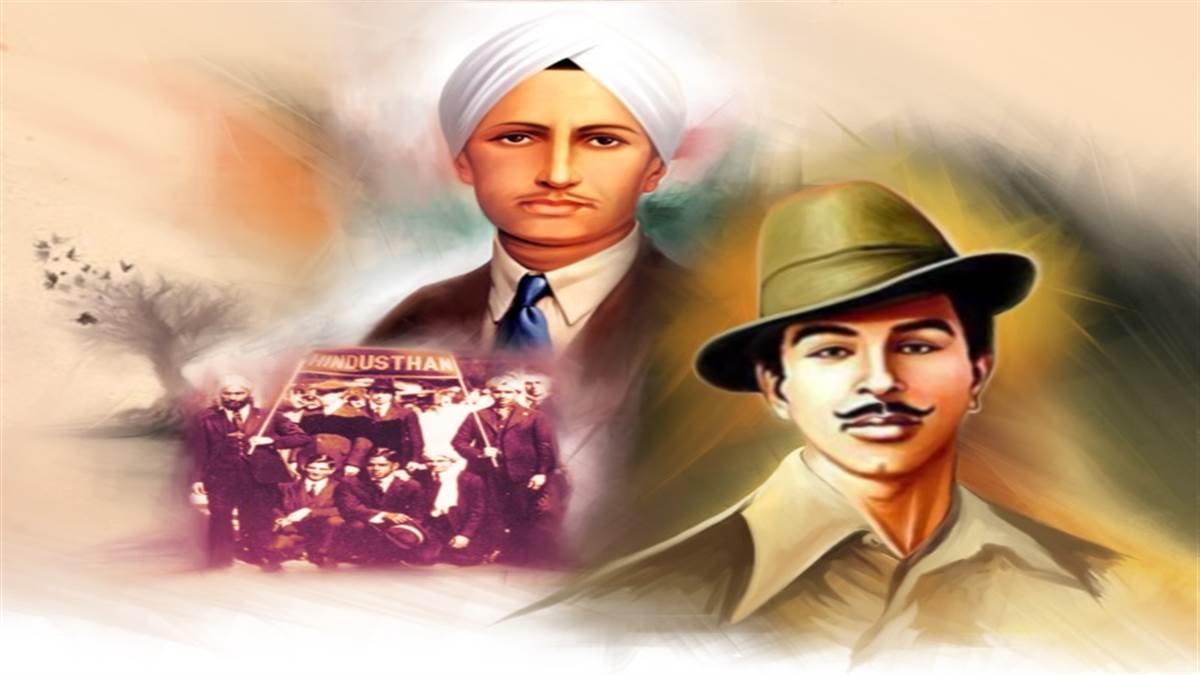 Bhagat Singh's Contribution to Indian Freedom Struggle
Shaheed Diwas or Martyrs' Day 2023: India's struggle for independence lasted a long time, and to attain this many freedom fighters sacrifice their lives. Martyrs' Day observed on 23rd March marks the sacrifices of Shaheed-E-Azam Bhagat Singh and his companions Shivaram Rajguru and Sukhdev Thapar.
Bhagat is a national who is remembered for his great valour and courage. The foundation of the Hindustan Socialist Republican Association marked the beginning of Bhagat Singh's involvement in the revolutionary movements. Before taking note of his contributions and involvements, let's scroll through some tweets.
शहीद भगत सिंह, सुखदेव और राजगुरु ने स्वतंत्रता-आंदोलन को अपने विचारों व प्राणों से सींचकर, जिस क्रांतिभाव का संचार किया, वैसा इतिहास में विरले ही देखने को मिला।

इनका शौर्य और देशप्रेम युगों तक प्रेरणादायक रहेगा।

आज शहीद-दिवस पर करोड़ों देशवासियों के साथ इन्हें चरणवंदन करता हूँ। pic.twitter.com/DdDdJOzo1o

— Amit Shah (@AmitShah) March 23, 2023
महान क्रांतिकारी भगत सिंह, सुखदेव एवं राजगुरु ने मातृभूमि की सेवा में अपना सर्वोच्च बलिदान देकर, देश के युवाओं में एक नई ऊर्जा का संचार कर स्वाधीनता की अमर गाथा लिखी थी।

आज उनके बलिदान दिवस पर उन्हें विनम्र श्रद्धांजलि!

— Yogi Adityanath (@myogiadityanath) March 22, 2023
India will always remember the sacrifice of Bhagat Singh, Sukhdev and Rajguru. These are greats who made an unparalleled contribution to our freedom struggle. pic.twitter.com/SZeSThDxUW

— Narendra Modi (@narendramodi) March 23, 2023
Martyr's Day (Shaheed Diwas) 2023: Date, History, Significance and Why is it Celebrated in India
Who is Bhagat Singh?
Bhagat Singh was a remarkable freedom fighter of India who is famous for his bravery and revolutionary activities. He was a vocal critic of British rule in India and was involved in two high-profile attacks on British authorities. He was executed for his crimes in 1931 at the age of 23, but his remarkable sacrifices and valor are engraved in history with golden ink.
Shaheed Diwas 2023: 21+ Inspirational and Powerful Quotes by Bhagat Singh
What are his contributions to Freedom Struggle?
Bhagat Singh actively participated in the Indian freedom movement. He was a key figure in several revolutionary movements that shaped Indian history. Along with the Kakori cases and Bomb Explosion in Dusshera, the two other popular incidents are:
Lahore Conspiracy Case
Bhagat Singh was an important part of the infamous Lahore Conspiracy Case. Lala Lajpat Rai suffered some injuries and ultimately passed away in 1928 while participating in a protest agitation against the Simon Commission. Angered by the incident, Bhagat Singh resolved to exact revenge and, as a result of a misunderstanding, killed J. P. Saunders, another official in place of SP James Scott.
Later, an arrest warrant was released in his name, and to avoid this he left Lahore and disguise his appearance.
Central Assembly Bombing Case
The bombing that occurred on April 8, 1929, in Delhi's Central Legislative Assembly was another incident in which Bhagat Singh was involved. Bhagat Singh and his accomplice Batukeshwar Dutt detonated the bomb from the "Visitor's Gallery." Additionally, they dispersed pamphlets and raised the slogan "Inquilab Zindabad". Considering that they needed a platform to get their message out, Batukeshwar Dutt and Bhagat Singh both didn't oppose their arrest. And at that point, he uttered his most well-known phrase, "to make the deaf hear."
Being an avid reader of leftist writings, Bhagat Singh continued to publish critical articles to express his disapproval of the British government and to incite people to overthrow the rule.
Bhagat Singh Biography: Birth, Age, Education, Jailterm, Execution, and More About Shaheed-e-Azam