Brain Teaser For Fun: Only 2 Out of 10 DC Fans can Spot Flash in the Superhero Picture within 6 seconds. Are You Among Them?
Another Superhero brain teaser is here to blow your mind. Take this challenge to test your visual sharpness and observational skills. Remember, the Clock is Ticking Really Fast!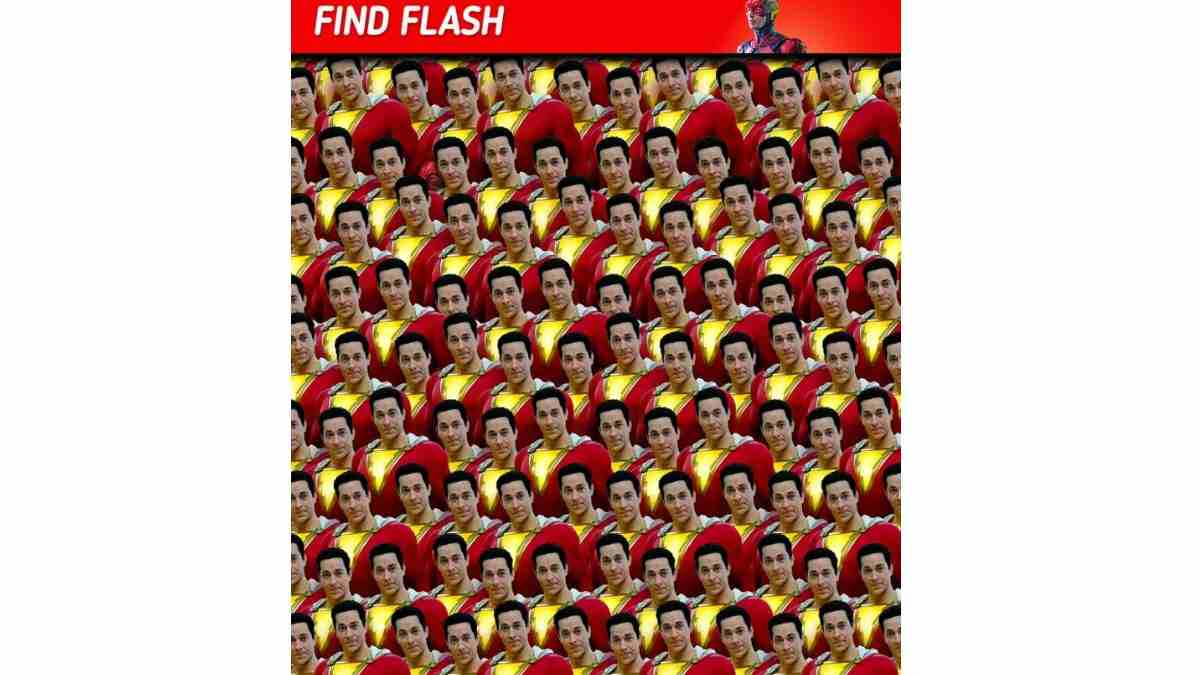 Hey! Flash Are you there?
The Eighth brain teaser under the Superhero Edition row is here! This brain teaser is typically a puzzle that requires creativity and great observational skills instead of mathematical formulas. Also, it will strengthen the connection between brain cells, increase mental agility, and help with short-term memory. Enough of words, now get into action and find the image of Flash hidden among Shazam.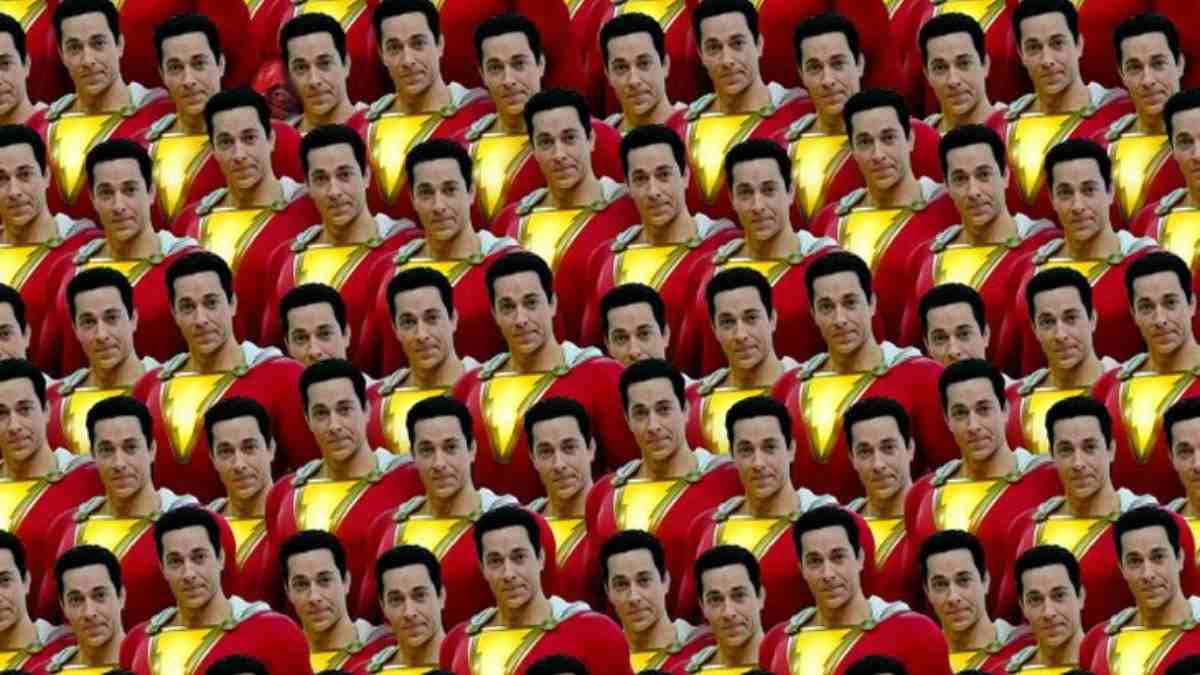 Source: Brightside.com
Can you find the image of Flash in the Shazam picture puzzle?
Brain Teasers require an unconventional way of thinking, however, sometimes it also involves an excellent qualitative approach. In contrast to the above image, you must use your observational skills and visual sharpness to find the image of Flash in the Shazam card. Remember, the answer is just in front of you, all you need is to have hawk eyes.
As the name says Brain Teaser, this is gonna be tricky, but still don't look for the answer without attempting your luck twice.
Brain Teaser For IQ Test: Can You Find The Mistake In The Date Night Dinner Picture Within 6 Seconds? Try Your Luck!
Look for the Brain Teaser answer here:
Visuals always hold a special place in our hearts and minds. However, it can occasionally also leave you the most confused. Where do you stand?
And to put that to the test, we're giving you a task that will amuse you while also taking you directly into the comic book universe. Your critical intuition and problem-solving abilities will improve as a result of this mental exercise. You will also develop your ability to reason more quickly and make decisions.
Oh!
I forgot to mention, you just have 6 seconds, and the timer is ON…

Tick
Tock
Tick
Viral Brain Teaser: Can You Find The Odd Cow Image Hidden In The Cattle Within 9 Seconds? It's A Challenge!
Enough of suspense and the low-key music in the background, let's jump to the answer.
The Shazam picture is divided non-uniformly with a hidden Flash image. So, to ease up the task, divide the image into rows and columns with imaginary lines. Now, go through all the rows and columns to spot the hidden image of Flash.
Maybe an insight about the two mentioned characters will ease your job.
Flash: Barry Allen is the Flash, the fastest man alive. Using his super-speed powers, he taps into the Speed Force and becomes a costumed crime-fighter. He is a founding member of the Justice League. His weakness is cold temperature because his molecules cannot vibrate at their normal speed if the cold slows them down.
Shazam: Captain Marvel, also known as Shazam, is a superhero appearing in American comic books originally published by Fawcett Comics and currently published by DC Comics. After saying the magic word, Billy is struck by a bolt of lightning which transforms him into Shazam, a super-powered being possessing super-strength and flight.
Brain Teaser: Only A Genius Can Spot The Odd Letter Hidden In The Picture Within 11 Seconds. Are You One Of Them?
Coming back to the Brain Teaser…
I Am Sure You Are Done!
It Was Easy, Right?
And if you are still, struggling? Then please have a look at the picture below to know the position of Flash.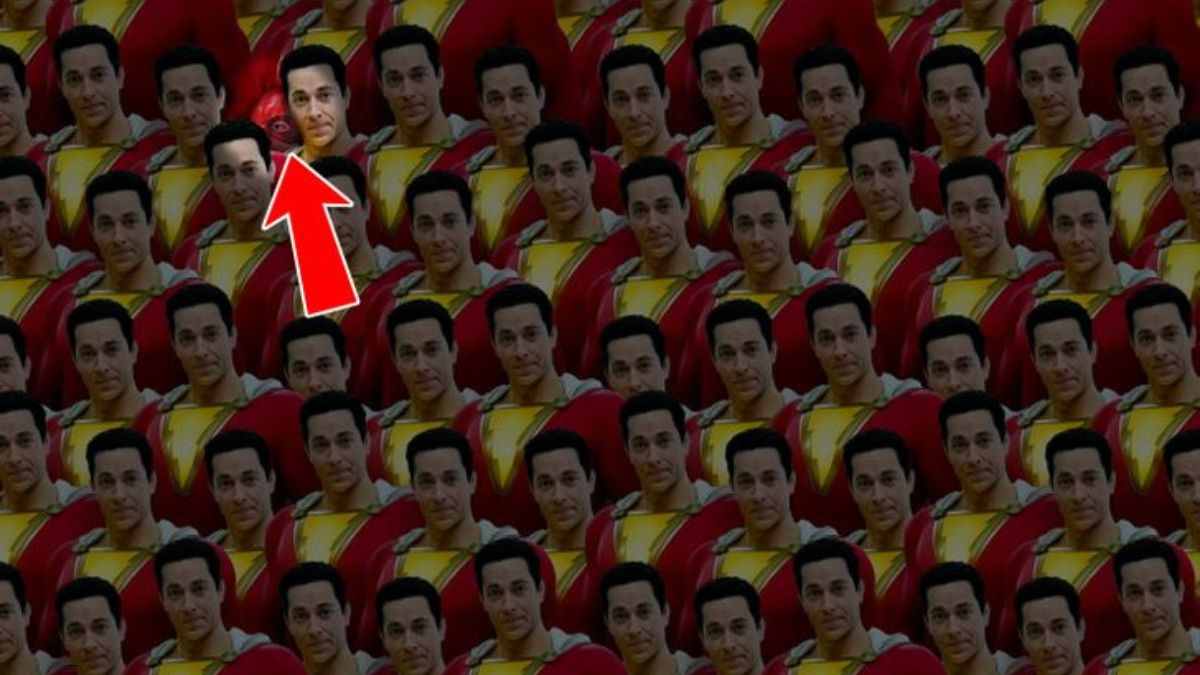 Source: Brightside.com
I am sure this has brought back memories of your adolescence. Brainteasers and puzzles help you remember patterns and shapes, which enhances your memory. Watch out for more brain teasers to improve your ability to think critically, solve problems, and recall information.
Brain Teaser For IQ Test: It's Impossible To Spot The Mistake In The Guest Room Picture Within 12 Seconds. Try Your Luck!