Brain Teaser For Fun: Only 2% of Genius can find Rocket Racoon hidden in the image of Groot within 7 seconds.
Prove your love for Superheroes with this amazing Brain Teaser. Also, take this challenge to test your cognitive and observational skills within 7 seconds.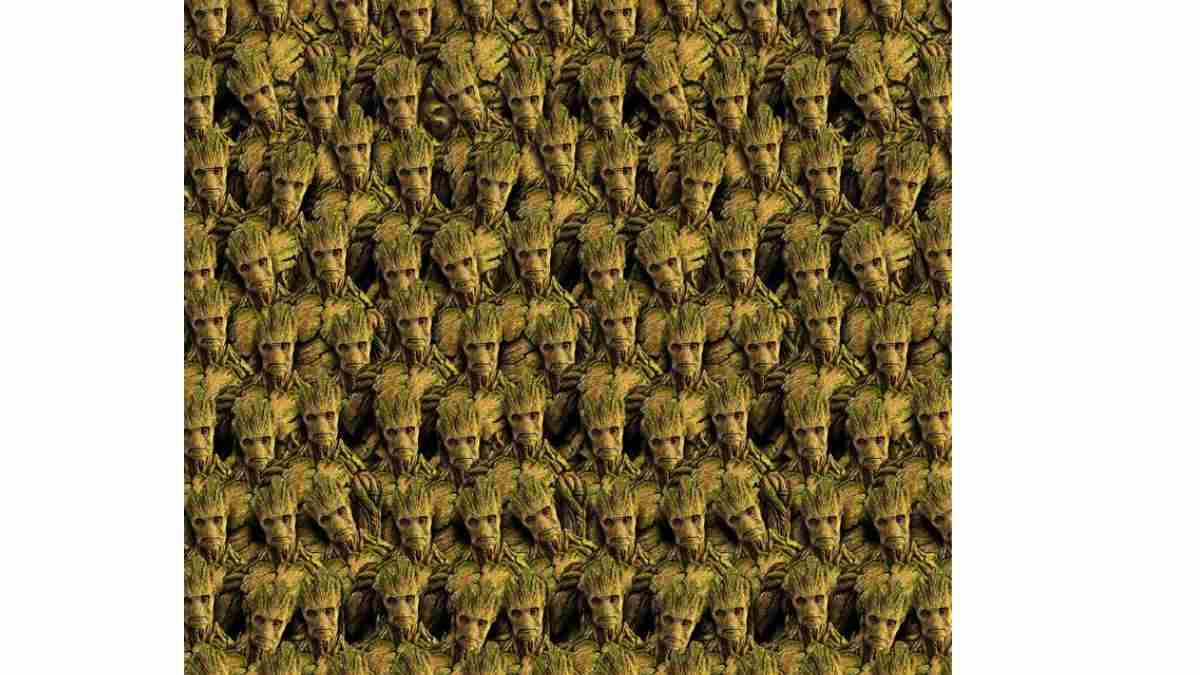 Can you spot Racoon hidden among the image of Groot?
Twist your daily routine on Tuesday with this Brain Teaser. A Brain teaser usually tests abilities like creativity and great observational skills instead of mathematical formulas and equations. As a result, it will strengthen the connection between brain cells, increases mental agility, and helps with short-term memory issues. Now, coming back to the task you have to find the image of Rocket Racoon hidden among Groot.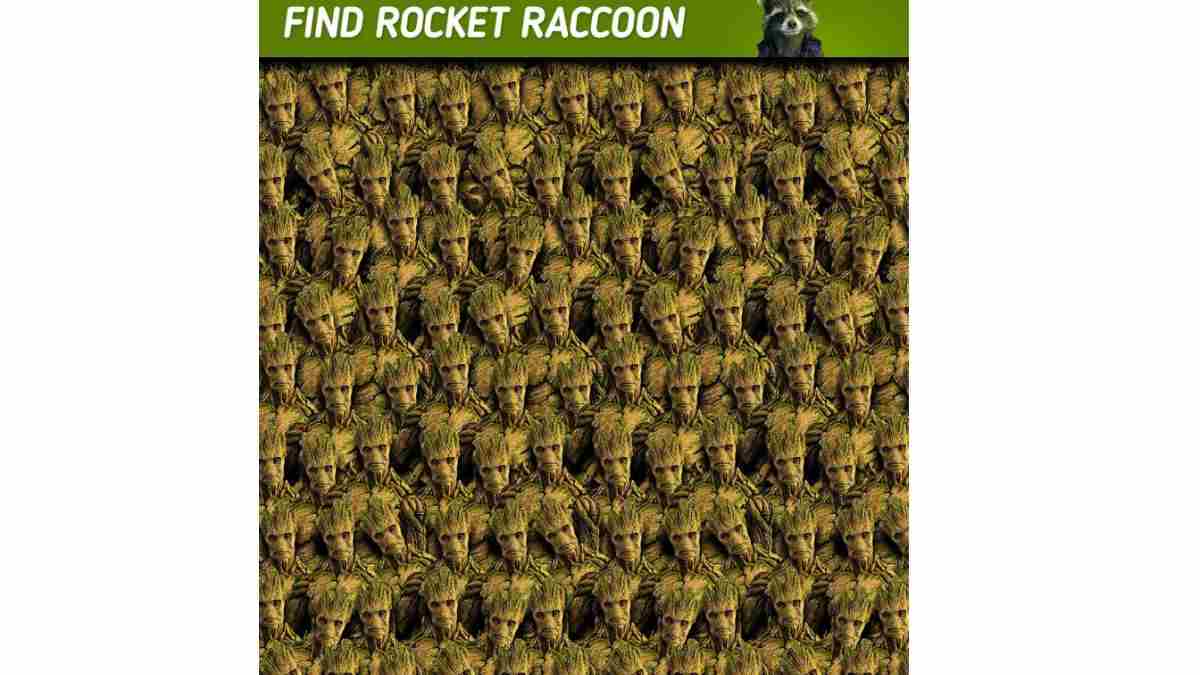 Source: Brightside.com
Can you Spot the image of Rocket Racoon hidden among Groot?
Brain Teasers require an unconventional way of thinking, however, sometimes also involve excellent qualitative and quantitative approaches. In contrast to the above image, you must use your observational and cognitive skills to understand and answer this picture puzzle. Yes, it is really simple, and you just need to rack your brain to find the hidden Rocket Racoon.
Remember, this means that a single, streamlined riddle can reveal a wealth of information about our brains' functioning and power.
Brain Teaser For Fun: Can you guess who is cheating their partner among the Three Dancing Couples within 4 seconds?
Look for the Brain Teaser answer here:
A brain teaser is essentially a creativity and logic-based thinking puzzle. As a result, with each trial, your ability to think and make decisions will get better. The brain game will also aid in problem-solving and strengthening your critical intuition.
The goal for you is to find the image of Rocket Racoon in the picture puzzle. Easy, right?
But I forgot to tell you, you just have 10 seconds, oh that's too much, let's make it 7 seconds.
Tick…
Tock…
Tick…
Enough of suspense and the low-key music in the background, let's jump to the answer.
The Groot image has concealed Rocket Racoon. And to find the image of the Rocket Racoon, just divide the picture into sections to not miss any clues and hints.
Use all your brain, logical reasoning, observational power, and other skills to find the cheater in this brain teaser.
Brain Teaser For Fun: Only 2 Out of 10 Marvel Fans can find the image of Captain Marvel in this Superhero Puzzle
Do You Know?
Groot: Groot is a fictional superhero from Marvel Comics who is a sentient tree from planet X. He is also a longtime business partner of Rocket Raccoon and a member of the Guardians of the Galaxy.

Rocket Racoon: Rocket Raccoon is a fictional character appearing in American comic books published by Marvel Comics. He is an intelligent, anthropomorphic raccoon, who is an expert marksman, weapon specialist, and master tactician.
Coming back to the Brain Teaser…
I Am Sure You Are Done!
Well, if you are still struggling with the answer, then please have a look at the picture below to know the accurate answer for this brain teaser.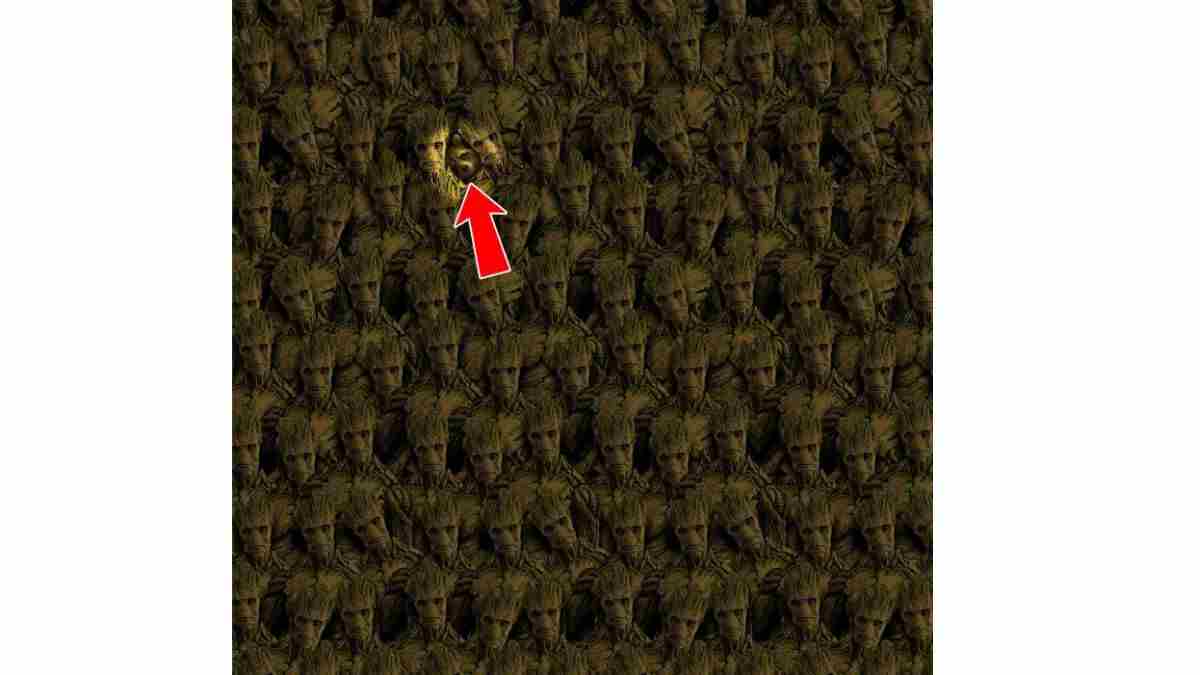 Source: Brightside.com
It was Fun, right? And to have more of these, keep a tab on JagranJosh to improve your cognitive, and problem-solving skills and memory sharpness.
Brain Teaser For IQ Test: Knock-Knock! Can you spot the man under the shower among the ladies in the Bathroom?