Brain Teaser For IQ Test: How fast you can find the Odd image of a Girl in the Group? Try Your Luck!
Breeze through Locks! This really will be the perfect name for this image of girls with flowing hair. Attempt this brain teaser to test your cognitive abilities and visual sharpness.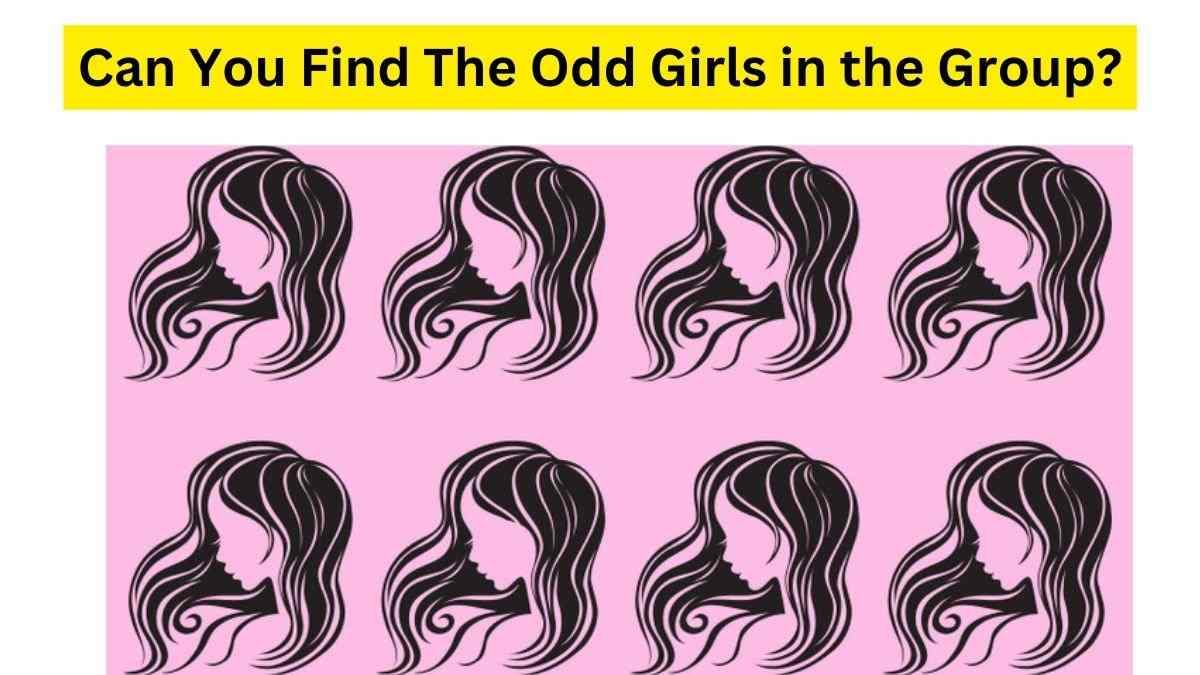 Do you see anomaly here?
Have you ever thought about what is a brain teaser? A brain teaser usually tests abilities like creativity and observational skills instead of mathematical formulas and equations. As a result, it will strengthen the connection between brain cells, increases mental agility, and help with short-term memory issues. Enough of words now get into some action and spot the odd image of the girl in the picture.
Source: Brightside.com
Can you find out the odd image of the girl in the picture?
Brain teasers demand unconventional thinking, but they occasionally also require excellent qualitative and quantitative skills. According to the image above, you need keen vision and observational abilities to find the odd image of the girl in the picture. Seriously, it is very simple, all you need to do is strain your brain power, and focus on all the corners.
And this simple mental exercise will reveal a wealth of knowledge about the structure and power of the brain.
Brain Teaser For IQ Test: 99% of People Failed to Find the Special Nail Polish in the Collection. Try Your Luck!
Look for the Brain Teaser answer here:
Essentially, a brainteaser is a puzzle that requires creative and logical thinking. Your capacity to think and decision-making will thus improve with each trial. The brain game will also help you solve problems and develop critical intuitions.
Remember, your goal is to find the odd image of the girl with wavy hair. Easy.
But I forgot to tell you, you just have 20 seconds, oh that's too much let's make it 10 seconds.
Tick…
Tock…
Tick…
Brain Teaser For IQ Test: Can you find the cute little Bunny lost among the Cluster of Cats within 15 seconds?
Enough of suspense and the low-key music in the background, let's jump to the answer.
The image shows a total of 8 images of girls with wavy hairs divided into 4 columns and 2 rows. Now go through all rows and columns to not miss any clues. Also, use all your skills like logical reasoning, observational power, and abilities to conclude this mental exercise.
Do You Know?
A protein called keratin makes up the majority of hair. More quickly than any other body hair, human facial hair also grows. The scalp sheds 50 to 100 hair strands per day on average. Due to the stimulation of hair growth, human hair grows more quickly in warm climates.
Coming back to the Brain Teaser…
I Am Sure You Are Done!
It Was Easy!
But if you are still struggling with the answer, please look at the picture below to find out the odd image of the girl in the picture.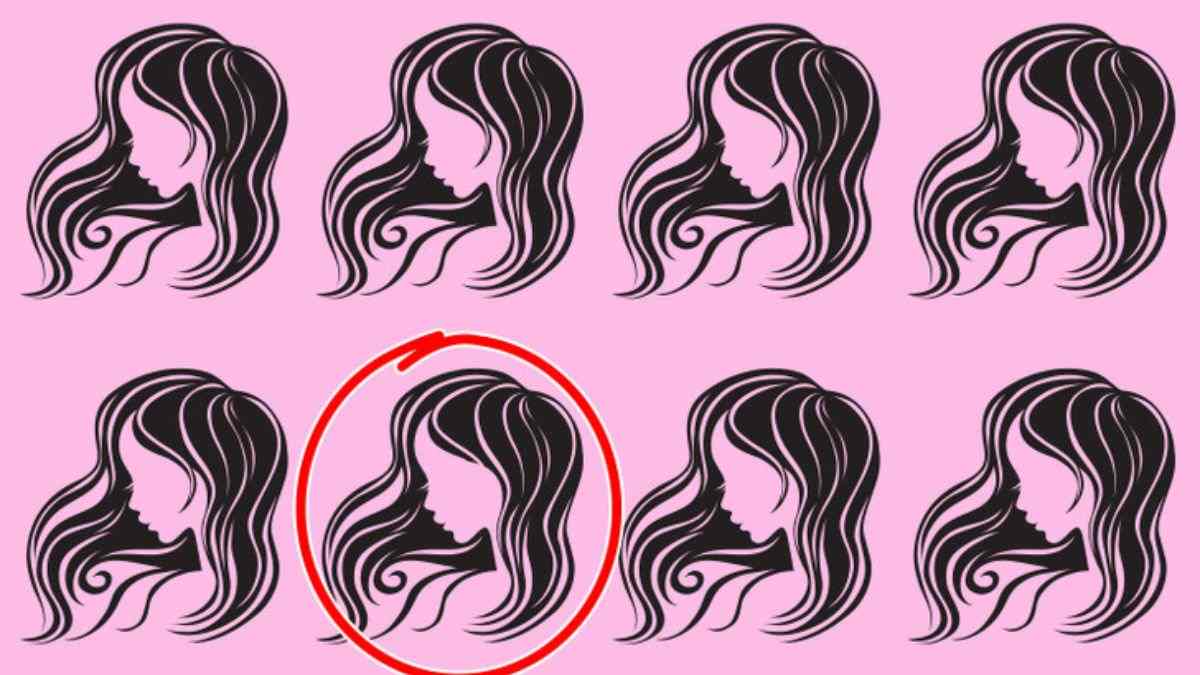 Source: Brightside.com
Zoom on the hair lock near the ear of the girl. It's quite different from the others in the picture.
It was Fun, right? Enjoy more of these by keeping a tab on JagranJosh to improve your cognitive, and problem-solving skills and memory sharpness.
Brain Teaser For Fun: Can You Find what's wrong with this Female Fitting Room Picture in 70 seconds?