Brain Teaser For IQ Test: Only true C.I.D Fans Can Solve the Mystery of My Empty Lunch Box. Are you one of them?
Hunger got no extent, but that does not allow one to steal. Use your observational skills, or ability to find the liar in this picture puzzle.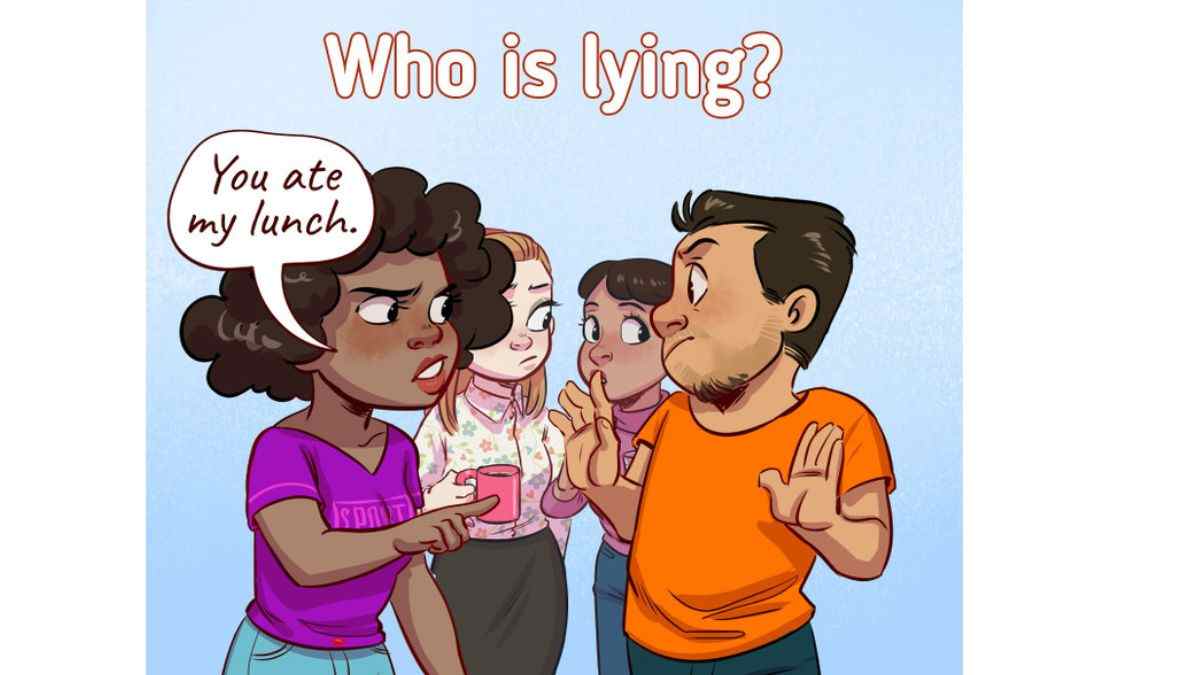 Can you Identify who ate my lunch?
Food is the best medium to connect with fellows and colleagues, but what if you find your lunch empty? This is what exactly happened to me today, and I need your help to solve the mystery behind my empty lunch box with this brain teaser. This brain teaser is typically a puzzle that requires creativity and great observational skills instead of mathematical formulas. Also, the puzzle will strengthen the connection between brain cells, increase mental agility, and will help with short-term memory issues.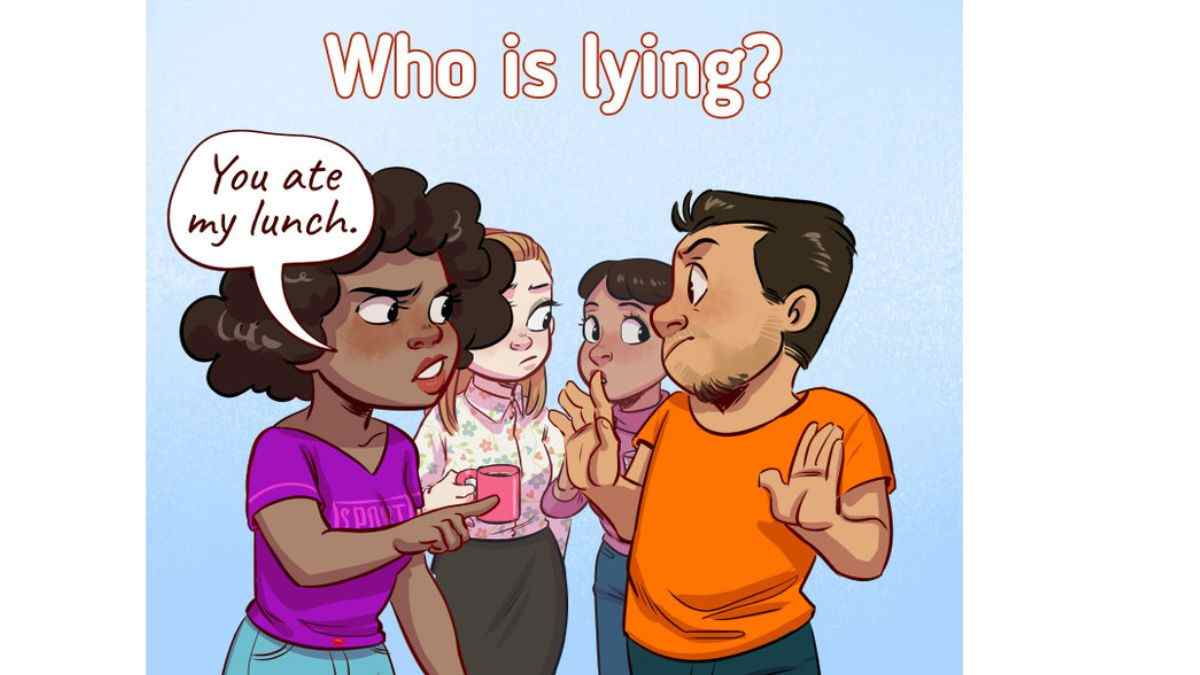 Source: Brightside.com
Can you find out Who ate my lunch in C.I.D style?
Brain Teasers require an unconventional way of thinking, however, sometimes it also involves an excellent qualitative approach. In contrast to the above image, you must use your observational skills and visual sharpness to identify who is lying in this picture. Although the answer is just in front of you, you need to be extra attentive to not miss any clues.
True to its name, Brain Teaser, it will be tricky, but still don't look for the answer without attempting your luck twice.
Can you find the hidden candle in the Garden picture?
Look for the Brain Teaser answer here:
A brain teaser is essentially a logic-based thinking puzzle. As a result, with each trial, your ability to think and make decisions will get better. The brain game will also aid in problem-solving and strengthening your critical intuition.
The goal for you here is to find who lying about the empty lunch box. Easy, right?
But I forgot to tell you, you just have 7 seconds to solve this brain teaser.
Tick…
Tock…
Tick…
Only 2 Out of 10 can spot fake painting in the picture.
Enough of suspense and the low-key music in the background, let's jump to the answer.
The image shows four in their casuals, eager to solve the mystery of an empty lunch box. And to find who is lying here, you need to take a closer look at all the individuals, to not miss any clue.
Easy... Now go make the most of your 7 seconds.
Are you still, struggling? Then please have a look at the picture below to know the accurate answer for this brain teaser.
Yes, that red spot is because of the Mango Pickle my mother packed with the Aloo Parathas in the morning. And I think it's who had lunch in the morning and then forgot about it.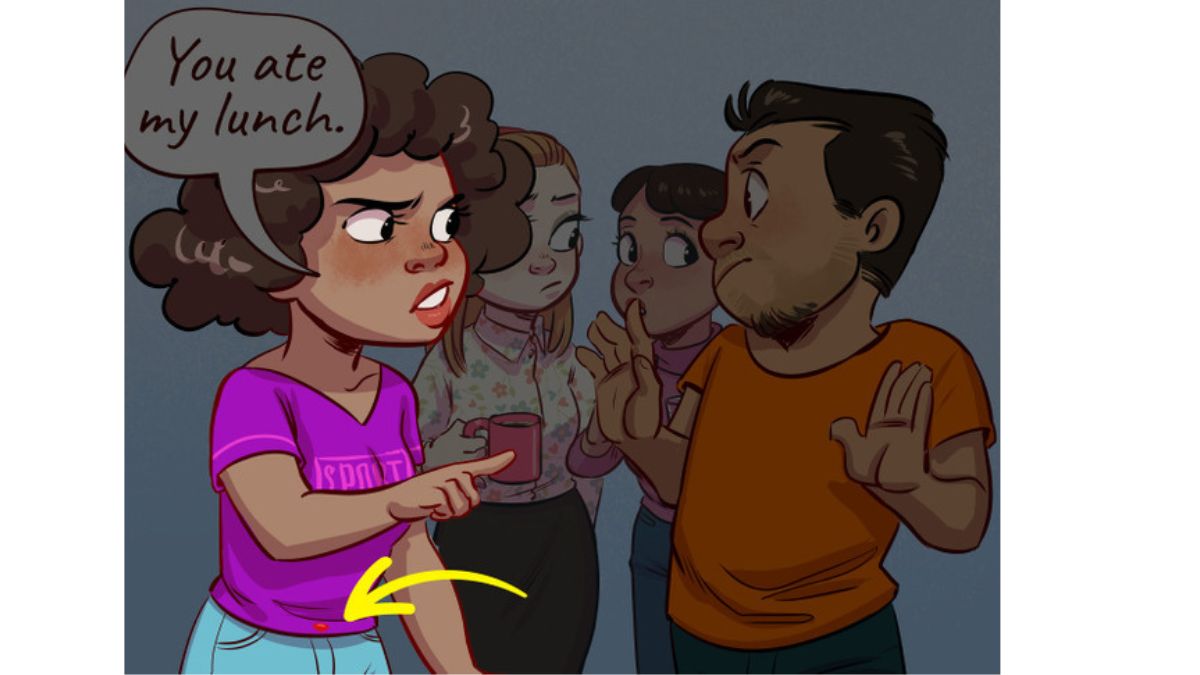 Source: brightside.com
Sorry, for the trouble but I am sure, I made you giggle. Also, keep a tab on these brain teasers to improve your cognitive, and problem-solving skills and memory sharpness.
90% of Marvel Fans failed to find Nick Fury in the prismatic puzzle.