Brain teaser puzzles test the reader's critical thinking and problem-solving skills by challenging them to solve a problem. These challenges have the potential to boost intelligence and improve concentration.
A brain teaser challenge mostly involves solving a puzzle, cracking a code, finding a hidden object/ mistake, or detecting the fault in the image.
Regular practise of such challenges helps enhance problem-solving skills and also provides a healthy workout for the brain.
Do you have sharp eyes and an active brain?
Attempt this challenge and find out now!
Also read:
Your eyes eagle eyes if you can spot O among D's in the picture in 4 seconds!
Brain Teaser to Test Your IQ: Decode the Hidden Name in 7 Seconds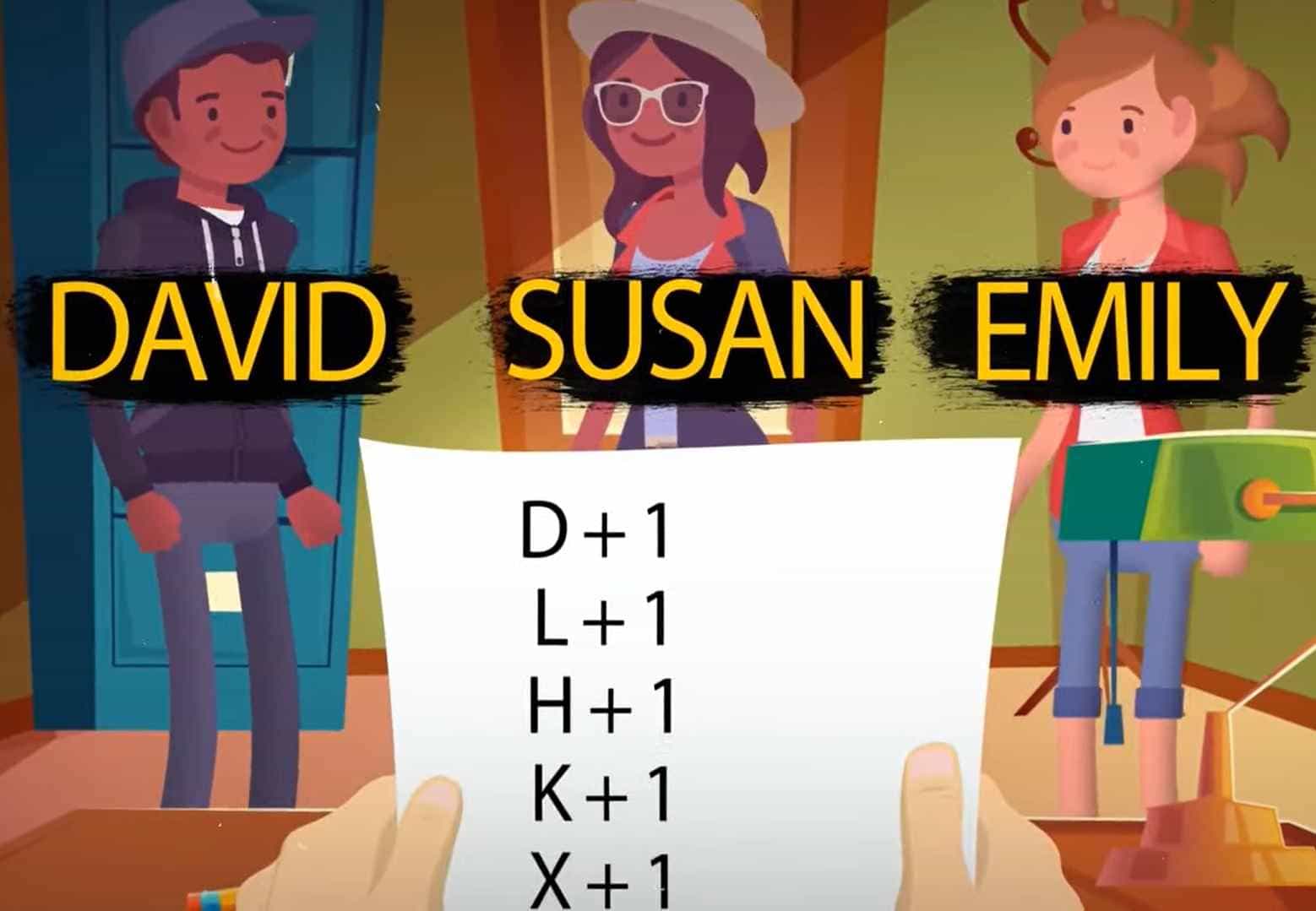 Source: Youtube
In the image shared above, the readers are presented with a puzzle and three people standing.
This puzzle contains the name of one of the three persons standing.
The challenge for the readers is to decode the puzzle and find the name of the person in 7 seconds.
This brain teaser is going to test your visual and logical thinking skills.
Your time starts now!
Look at the image and study it carefully.
Have you identified the name?
Hurry up; time is running out.
Study the image attentively; you might be very close to finding the name.
And..
Time's up.
Congratulations to those readers who have found the name.
Those who couldn't can scroll below for the solution.
Also read:
Spot 3 differences between the two classroom pictures in 10 seconds!
Decode the Name in 7 Seconds: Solution
If you look at the hint given in the image, you can see that every letter has +1 added to it, so if you use the same hint, the hidden name translates to EMILY.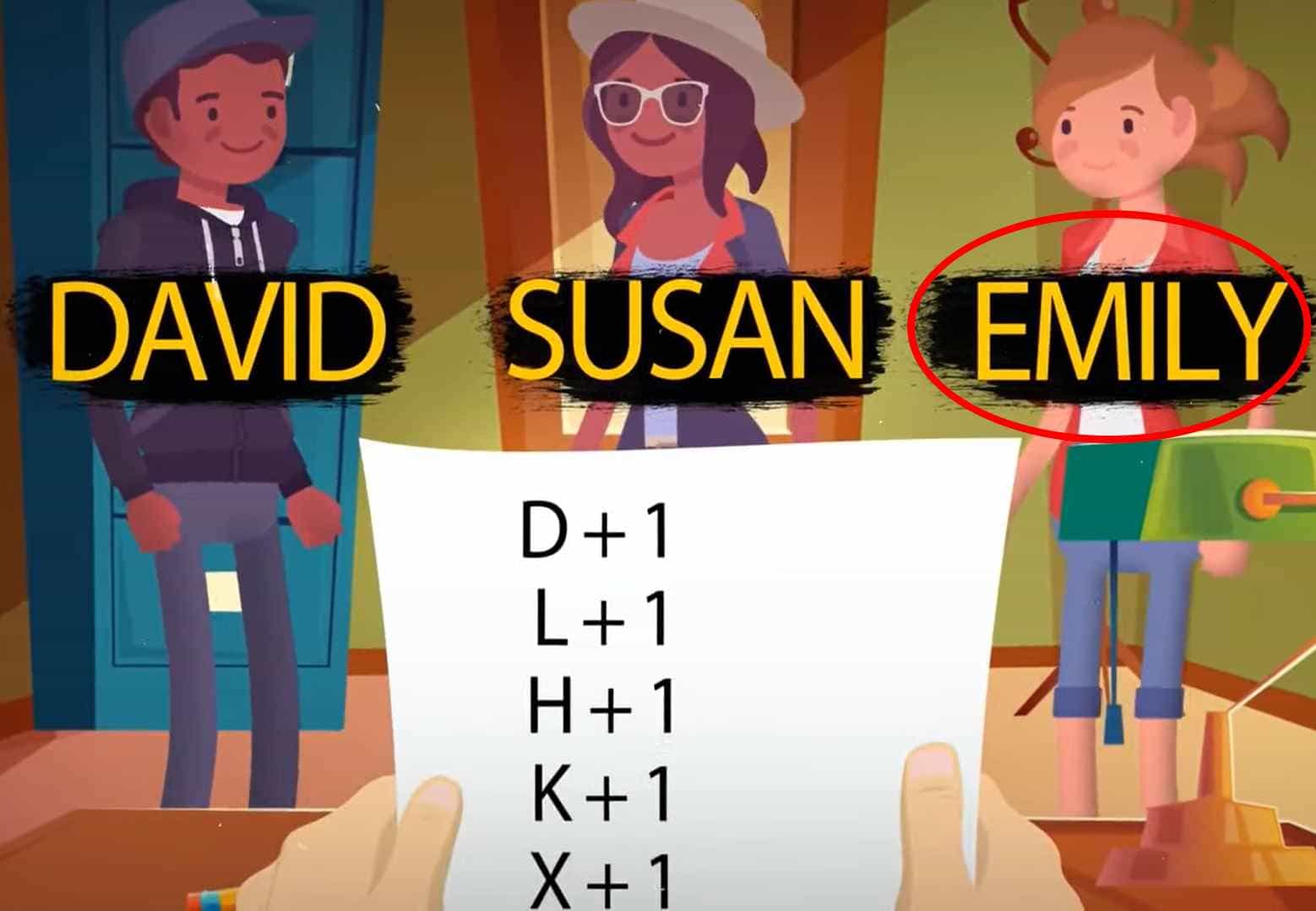 If you loved solving this brain teaser, share it with your friends and family and see who performs the best.
Also, check out some more cool challenges in our recommended reading section below:
Recommended Reading
Optical Illusion Visual Skill Test: Find the hidden doughnut in the picture in 6 seconds!
Brain Teaser IQ Test: Only a genius can identify the ghost in the park in 5 seconds!
Spot 3 differences between the couple walking pictures in 9 seconds!