Christmas Speech 2022: Welcome Speech for Christmas Day Celebration in School in English
Christmas is always special for kids. And to make the most of it at your school, check the below sample of the Welcome Speech for Christmas Day Celebrations.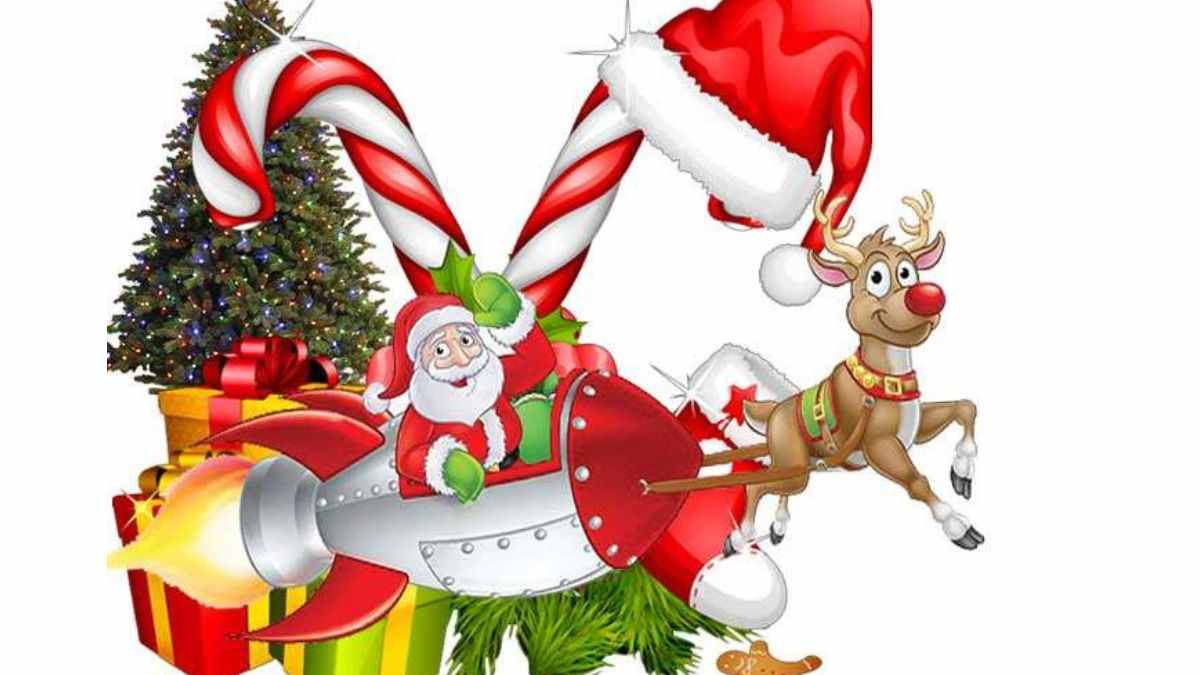 Christmas Day Celebration Welcome Speech For Students in English
Christmas Speech 2022: ''Christmas'' which means "The Mass of Christ" is a Christian holiday observed across the world. The annual festival commemorates the birth of Jesus Christ, as a cultural celebration among billions of people around the world.
Family, friends, and relatives gather during the Christmas festival to celebrate the occasion with great joy. The main reason why kids are happy is because of the presents that Santa Claus brings them. As a result, we can say that Santa Claus, a mythical character, has a significant role in the Christmas celebration.
Find the list of Christmas Day 2022 Welcome speech ideas below if you are still searching for the topics. Also, check how to make a Christmas speech impressive and what tips you should follow while delivering it.
Christmas 2022: Date, Origin, Significance, Facts & More
Topics/Ideas for Welcome Speech at Christmas Celebration
Speech is the ability to verbally express one's thoughts and feelings to a large audience. Speech is the act of putting thoughts and ideas about one's feelings or opinions into words.
Christmas: All about the Celebration

Christmas and its relevance in the 21st century

Christmas and its Significance

Christmas and its prominence in Indian Culture

Christmas and Christian Community

Why do we celebrate Christmas

Importance of Christmas For Social Harmony

Christmas: Lord Jesus and his preachings

How Christmas is celebrated?

Christmas and India
How to write an impressive Welcome Speech for Christmas Day Celebration 2022?
The students should first clear their minds and consider the points they can make in their speech that will be worthy of the attention of everyone in the audience before the Christmas 2022 Welcome speech.
Put some motivational quotes in between the main points of your Christmas welcome speech. The students must begin their speech by extending greetings to any dignitaries, teachers, and fellow students who are in attendance, as well as their gratitude for being given the chance to speak at the event.
The length of the welcome speech must be appropriate and should not bore the audience. Additionally, it should be on-topic, concise, clear, and free of fluff.
Make sure to make any necessary last-minute revisions to the Christmas celebration welcome speech, and only finalize it after giving it a careful reading. Last but not least, practice a lot before giving your speech and project confidence.
Welcome Speech Sample for Christmas Day Celebration
Respected officials, educators, parents, and my fellow classmates, Greetings to all, good morning.
I respect and value my teacher giving me this wonderful opportunity to welcome you all to the Christmas Day celebration. We're here to celebrate the Christmas festival, also known as the "Feast day of Christ." It is observed as a Christian holiday to remember and honor the birth of Jesus Christ. For many years, individuals have recognized Jesus Christ as being the divine son.
In terms of religious and cultural celebrations, Christmas is one of the most popular celebrations across the world. Numerous cultures around the world celebrate Christmas Day as a cultural holiday. All people, regardless of age, eagerly anticipate the big day as the Christmas lights are illuminated during the winter season.
Every country has a different way of celebrating Christmas. Some of the well-known traditions include exchanging gifts, gathering with loved ones for meals, dressing up as Santa Claus, making Christmas wreaths, creating personalized Christmas cards, hanging stockings, lighting candles, lighting colored bulbs to light up houses, painting interiors red, green, and gold, singing carols, and more.
Christmas is a time when many people spread love, enjoy time with friends and family, and eat delectable home-cooked meals. A variety of food is prepared, cut cakes, also people share meals to celebrate this joyful festival. As Dr. Seuss said," Christmas will always be as long as we stand heart to heart and hand in hand."
And taking note of this, we might become Santa Claus for someone who really needs help this Christmas. With this, I conclude my words and extend my wishes for a day full of warmth, food, and fun.
Merry Christmas!!
FAQ
What is the main message of the Christmas Celebration?
The message of Christmas is that where there is hope, love, light, and life, the plan and purpose of God will reach.
How to start a welcome speech for Christmas Day Celebrations?
A happy and relatable quote is always the best option to start a Welcome speech.
What should be your focus while writing the Christmas Day Celebration Welcome Speech?
Christmas Day Celebration Welcome Speech includes words of Hope, Gratitude, Giving, Remembrance, Family, and Unity.
How do you start a Christmas day speech?
Always start your speech with Greetings and Salutations.