Cyril Ramaphosa: 10 unknown facts about South African President
Cyril Ramaphosa is the president of South Africa and will be the Chief Guest at Republic Day Parade on 26 January 2019 on the 150th anniversary of Mahatma Gandhi. Who is Cyril Ramaphosa, what are his works and achievements, his personal life etc. Some unknown and interesting facts are discussed in this article. Let us have a look.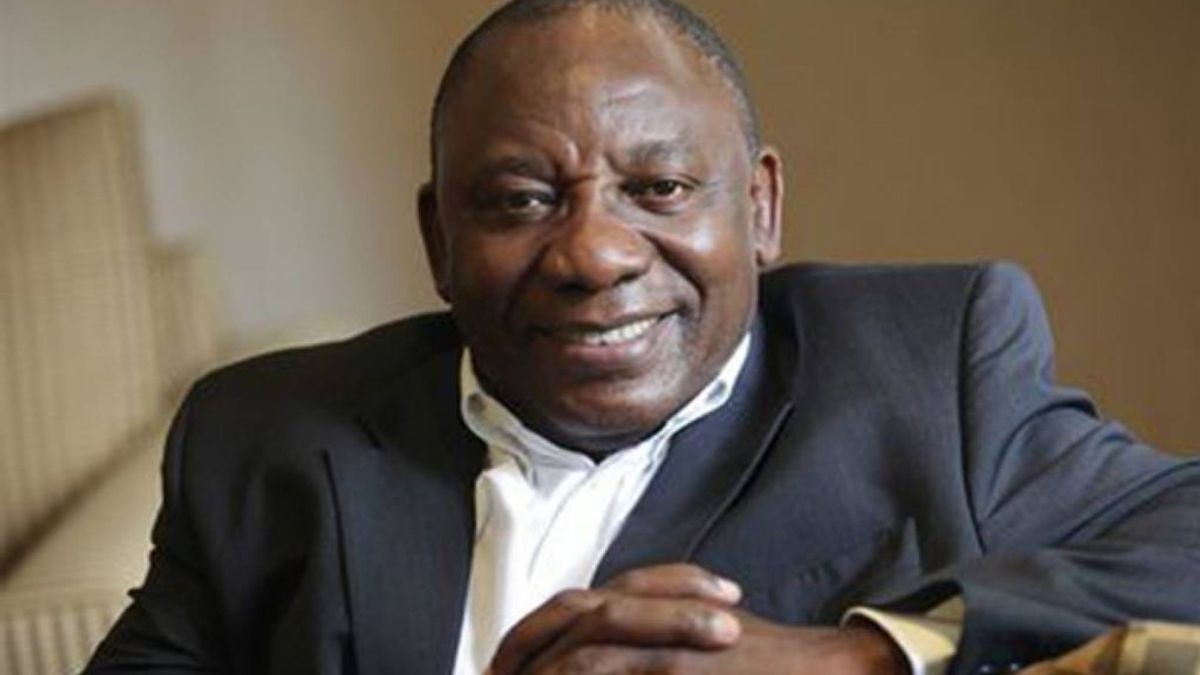 Cyril Ramaphosa: 10 unknown facts about South African President
As we know that South African President Cyril Ramaphosa will be the chief guest at Republic Day celebrations on 26 January, 2019. PM Narender Modi met Cyril Ramaphosa at G20 summit in Buenos Aires, Argentina where Modi ji invited Mr. Ramaphosa to be the chief guest at Republic Day during 150th anniversary of Mahatma Gandhi.
At Republic Day, the parade will be of 90 minute and several performances will be done by the school students and others on the theme of Mahatma Gandhi. Do you know that after Nelson Mandela, Mr. Ramaphosa will be the second President of South Africa to be the Chief Guest at the Republic Day celebrations? Leaders of 10 ASEAN countries were the chief guests of 2018 Republic Day celebrations.
Matamela Cyril Ramaphosa
Born: 17 November, 1952, South Africa
Father: Samuel Ramaphosa
Mother: Erdmuth Ramaphosa
Spouse: Nomazizi Mtshotshisa ( married 1978–2008), Tshepo Motsepe
Children: 5
Nationality: South African
Political Party: African National Congress
Education: University of Limpopo, University of South Africa, Damelin
Previous Offices: Acting President of South Africa (From 2019 till present), Deputy President of South Africa (2014-2018)
Preceded by: Jacob Zuma
10 Interesting and Unknown facts about Cyril Ramaphosa
Source: www.deccanchronicle.com
1. Cyril Ramaphosa was born on 17 November, 1952 in Soweto, Johannesburg, South Africa. He went to Tshilidzi Primary School and Sekano Ntoane High School. His father Samuel Ramaphosa was a policeman who worked for the apartheid regime. After completing his matriculation he decided to study law at the University of the North in 1972. He married to Dr. Tshepo Motsepe and has four children.
2. At the University he became involved in student politics and joined the South African Students Organisation and the Black People's Convention.
3. He was a freedom fighter and in 1970s, he was detained as a student activist. For being involved in the resistance in Pretoria Central Prison, he was jailed for 11 months. And another six months he was jailed at the John Vorster square detention centre in Johannesburg for participating in the Soweto uprising in 1976.
Ramnath Kovind: 10 facts about 14th President of India
4. The most powerful and biggest trade union was built up by Mr. Ramaphosa in South Africa named National Union of Mineworkers (NUM). He was also appointed the first secretary of NUM in December 1982 at the age of 30 only and held the position until he resigned in June 1991. The membership of the Union under his leadership grew from 6000 in 1982 to 3, 00,000 in 1992.
5. Mr. Ramaphosa served as the chairman of the National Reception Committee which worked for the release of Nelson Mandela. And also became a member of the International Mandela Reception Committee.

Source: www.farmersweekly.co.za.com
6. He is one of the richest people in the country and his Cape Town home is a mansion in the shadow of Lion's Head which is valued around R30 million. Amazing is that he is an Ankole cattle breeder and in 2017 one of his prize bulls sold for a whopping R640, 000 at auction. He loves cattle so much that he had wrote a book about Ankole cattle.
7. In 2011, he bought the McDonald's food chain in South Africa and in 2016 he announced that he had sold it to MSA Holdings, a company based in the United Arab Emirates.
8. Ramaphosa was elected by the National Assembly as the President of South Africa in February, 2018 following the resignation of Jacob Zuma. After becoming president, his main focus is on economy and land reforms. Earlier, on 25 May, 2014, he was appointed as Deputy President of the Republic of South Africa.
9. He also launched Youth Employment Service (YES) with an aim to generate employment. He also introduced Employment Tax Incentive, which cut down employer's costs while hiring youth. He has also launched Sanitation Appropriate for Education (SAFE) an initiative to ensure that every school in South Africa have safe sanitation facilities.
10. He is also the founder of Cyril Ramaphosa Foundation. Its objective is to foster the development of an inclusive society that is empowered and also with his wife; he assists a number of disadvantaged students financially.
So, these are some interesting facts about the chief guest of Republic Day 2019 that is Cyril Ramaphosa, a successful politician and businessmen. No doubt, he is an inspiring personality who has achieved and doing so much for the betterment of the society whether youths, children, women etc. After becoming President his main focus is on the economy and land reforms.
10 interesting facts about Rajiv Gandhi
Dr. A.P.J. Abdul Kalam – The Missile Man of India