What is the difference between Terminal, Junction and Central Station in Indian Railways?
Often you may have seen while travelling by train that there are terminal, junction and central station on the way. Have you ever tried to know what is the difference between them? What they stand for or why they are called by different names. Let us have a look!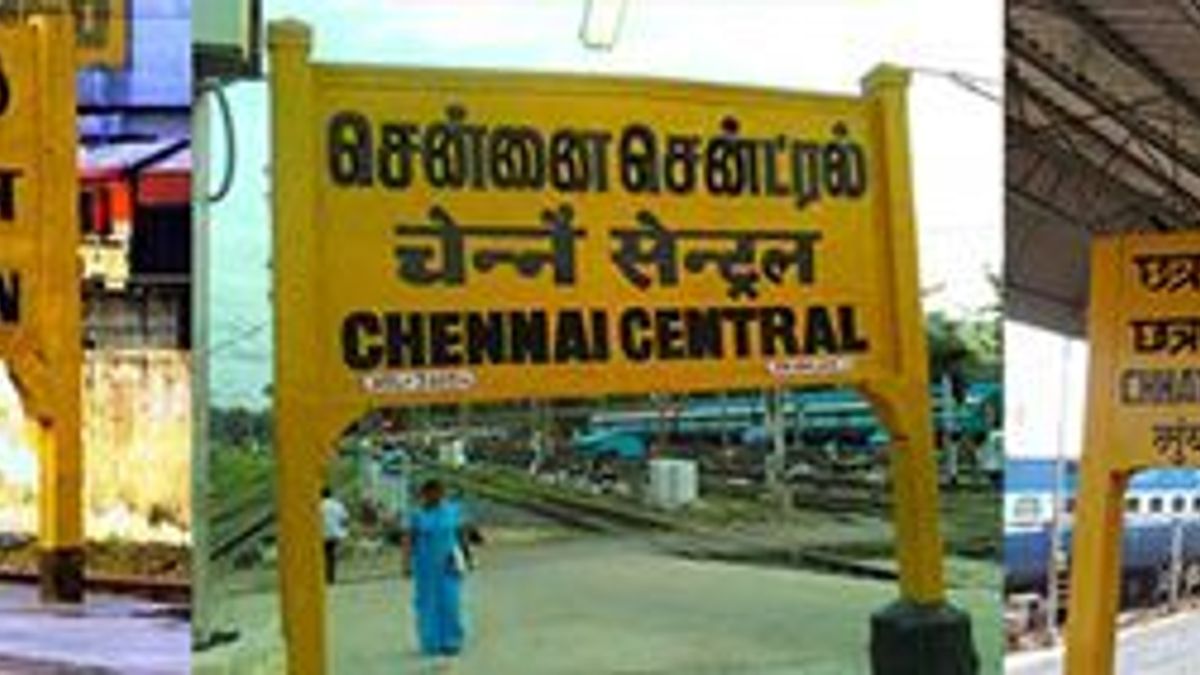 Difference between Terminal, Junction and Central Station in Indian Railways?
Indian Railways, run by the Indian government under the Ministry of Railways, is the largest rail network in Asia and the fourth-largest rail network in the world. In India, the railway running track is spread over 92,081 km which covers the distance of 66,687 km. Indian Railways plays an important role in our life and it provides the most important mode of public transport in India. A person can reach anywhere comfortably through it.
Travelling by train is the most alluring and the most exquisite experience one can have. While travelling through train have you noticed that on the way several stations are named as terminal, junction and central like Agra Junction, Kanpur Central etc? Do you know what do they mean and why these names are written on the Railway station board?
The railway station is basically divided into three parts: Terminus / Terminal, Junction and Central.
1. Terminus/ Terminal
When the track or route ends, a station is known as terminus or terminal. The meaning of the terminal itself is the termination. This is the station from where the train does not go further i.e. the train can only enter or leave the station in only one direction. It can also be understood as it is the termination of the track, where each incoming track ends at stop-blocks and does not go any further.
Do you know that Chhatrapati Shivaji Terminus / Victoria Terminus and Lokmanya Tilak Terminal are the largest terminal stations in the country? The other examples of railway stations are Bandra Terminus, Howrah Terminus, Bhavnagar Terminal, Cochin Harbor Terminus etc.
What is the difference between Metro and Local Train?
2. Central

Source: www.techstory.in.com
Central Station means that it is the busiest and most important station in the city. It is usually very large, has multiple stations and deals with a large number of arrivals and departures. It is also not necessary to have a central station in a city if there are various stations. Like there is no central station in India's capital Delhi. These may be the oldest stations, so they are named as central. There are total 5 Central stations in India: Trivandrum Central, Kanpur Central, Mangalore Central, Mumbai Central and Chennai Central.
3. Junction

Source: www.indiarailinfo.com
If at least 3 routes are passing from one station, then the station is called a junction. It means that the trains that come into the station must have at least two outgoing train lines. The junction with the highest routes is Mathura i.e. 7. Some other examples are: Six routes are emerging from Salem Junction, five from Vijayawada and 5 from Bareilly Junction etc.
So, now you may have understood the difference between Terminal, Central and Junction in the Indian Railways.
What does yellow and white line indicate in the train coaches?