DigiLocker: Online documents storage facility
DigiLocker is an online documents storage facility provided by the Ministry of Electronics and IT (MeitY), Government of India under its Digital India initiative. A user can upload its all the essential scanned documents/certificates like RC, driving license, vehicle registration, PAN card, academic documents etc. This storage facility provides space up to 1GB space to each account holder.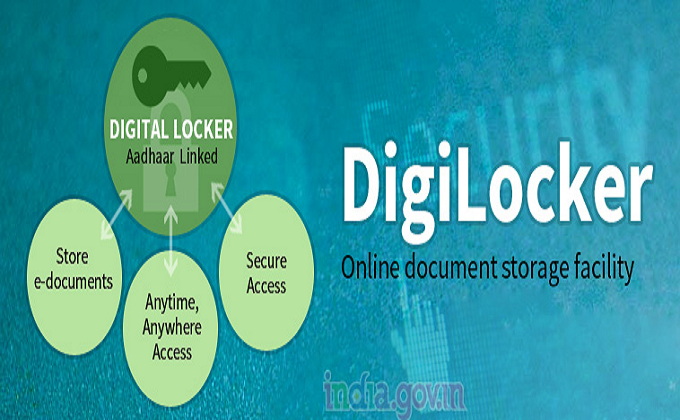 Digilocker Account
About DigiLocker facility
It is worth to mention that Digital Locker or Digi Locker is a kind of virtual locker. Digital Locker aims to minimize the usage of physical documents and enable sharing of e-documents across agencies and departments.
This facility will ease the headache of carrying all the documents in the physical forms all the time. This facility will reduce the incidents of missing of original documents. These digitally signed documents can be shared with Government organizations or other entities.
DigiLocker facility was launched by Prime Minister Narendra Modi four years ago in July 2015. But rules related to this were notified in 2017.
How do I access DigiLocker?
To avail the DigiLocker facility, the users have to download the DigiLocker and mPerivahan app on their smart-phone.
After this users will have to enter their mobile number to sign-up. As soon as this process is complete, an OTP will come on user's mobile phone. Then to login in this next step you have to set your user name and password. After this your DigiLocker account will be created. But you have to authenticate your Aadhaar number to run this account smoothly.
Now after creating DigiLocker account the users can upload their scanned documents in this locker.
Benefits of DigiLocker account
1. It will reduce the necessity of carrying the hard copies of essential documents.
2. Now the number of theft and lost cases of original documents will get reduced.
3. It will ensure authenticity of the e-documents and thereby eliminate usage of fake documents.
4. It will reduce the administrative workload of Government departments and agencies for generating these documents again and again.
5. Document saved in the DigiLocker are valid while police checking and other jobs.