Everything you need to know about ILT20. Do stats from the ILT20 matter in the T20 records?
The UAE is all set to hold its very own T20 league. The International League T20 is the youngest franchise league you need to know about.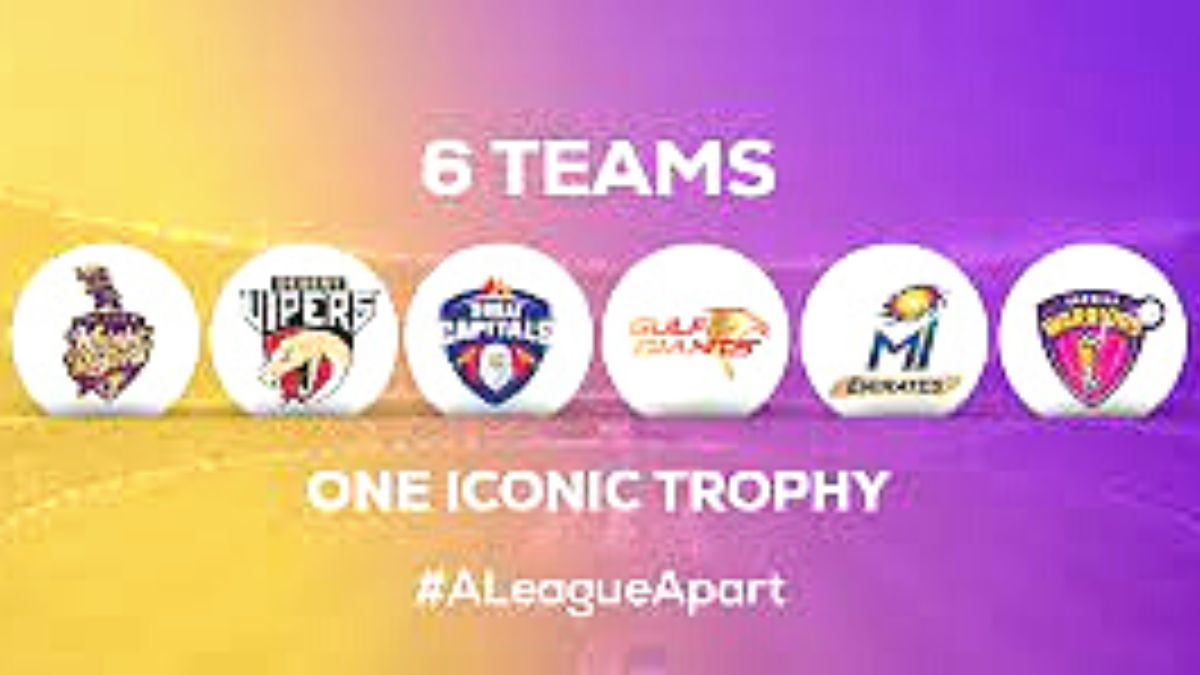 Everything you need to know about ILT20!
Cricket fans, a piece of good news for you! After IPL, the T10 league, and the T20 World Cup, the UAE now plans to bring forward the International League T20 (ILT20), it's very own T20 league.
The date and venue of the ILT20
Sanctioned by the Emirates Cricket Board, the inaugural ILT20 will be played amongst six teams. These matches will be held across three locations. These are Sharjah, Abu Dhabi, and Dubai in the UAE. these matches will commence from 13th January to 12th February,
Excited to know the 6 franchises that will be competing for the prestigious title. MI Emirates, Dubai Capitals, Desert Vipers, Gulf Giants, Abu Dhabi Knight Riders, and Sharjah Warriors are the 6 teams viewers are going to enjoy watching.
Is it connected to the IPL in any sense?
Yes. Delhi Capitals, Kolkata Knight Riders, and Mumbai Indians own three of the franchises of the ILT20 league.
However, this does not mean that the ILT20 will be similar to IPL in all senses.
Every playing XI can have nine overseas players with a minimum of two UAE players, along with two overseas players.
Do stats from the ILT20 matter in the T20 records?
Not really. As per the ICC's regulations, competitions held by non-Full Members cannot be given the T20 status.
This rule is not unique to the ILT20. Even in the case of Global T20 Canada, the T20 league of Canada, the T20 status was not given.
The same happened in the case of Fairbreak International in the year 2022.
Are your favorite players there in the ILT20?
Well, fans must get excited to see some of their most desired players in the ILT20.
Won't you like to see Sunil Narine and Andre Russel in the franchise? These two will be seen playing in the ILT20.
Wanindu Hasaranga, Bhanuka Rajapaksa, Chamika Karunaratne, and Matheesha Pathirana are also set to make their fans go crazy in the ILT20. Yusuf Pathan and Robin Uthappa will also be performing their best.
There are no Pakistani players in the ILT20. Moreover, one may not see any Pakistani player in the SA20 too.
How is the ILT20 the second-most lucrative T20 league?
The ILT20 is indeed the second-most profitable league in the world. It gives the top players around USD 450,000 per season.
This makes it the second-most lucrative T20 league. The total direct payout, which is the maximum salary a player can receive, is a whopping USD 450,000.
What is the total direct payout?
Well, it is the addition of the sum of the wage slot and a loyalty bonus.