Explained: What is Spiderman Across The Spider Verse?
Spiderman- Across the Spiderverse is a sequel to the amazing 2018 movie, Spiderman- into the Spiderverse. The movie is gaining a lot of positive feedback from the audience and if you are not aware of what is the spider-verse then read below to learn more.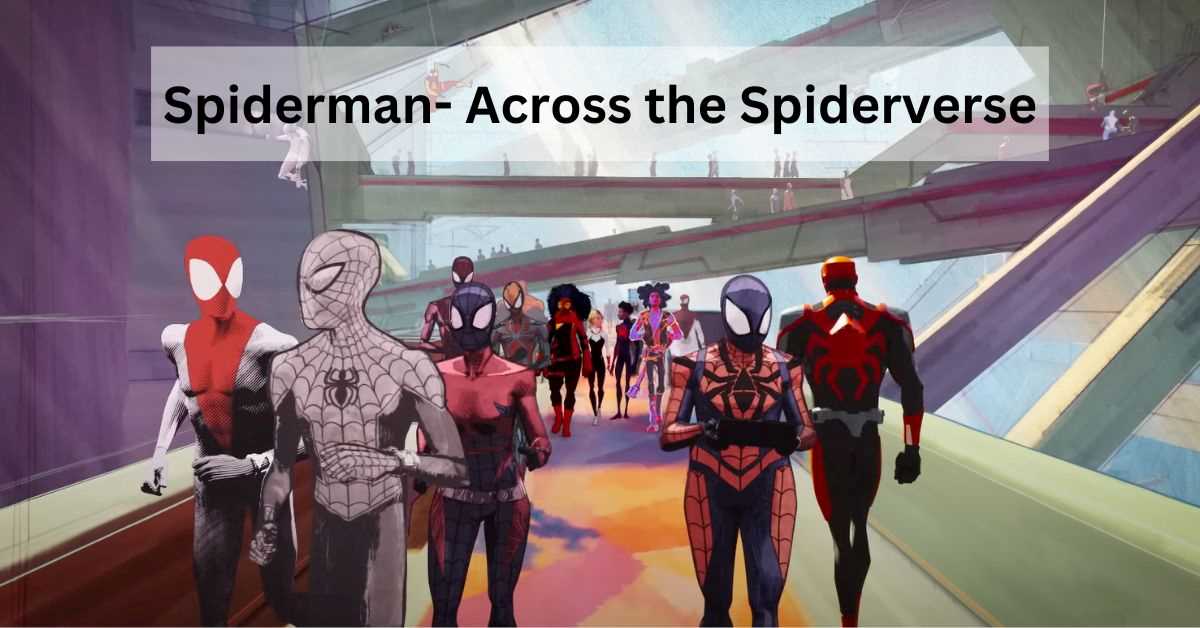 What is Spiderman Across the Spiderverse
Spider-Man: Across the Spider-Verse is one of the most highly anticipated sequels to the 2018 Oscar-winning animated film, Spider-Man: Into the Spider-Verse.
The film showcases a shared multiverse of alternate universes called the "Spider-Verse," and follows Miles Morales as he teams up with other Spider-Men and women from across the multiverse to stop a new threat. Here are all the things you need to know.
#SpiderManAcrossTheSpiderVerse is one of the best sequels of all time, and, one of the best comic book movies of all time, and heck, one of the best animated films of all time. Every frame is a beautiful painting that I'd hang on my wall. Bring on Beyond The Spider-Verse! pic.twitter.com/Y5zz9d6aEJ

— Peter Sciretta (@PeterSciretta) June 1, 2023
READ| Oscars 2023 Best Picture: 'Everything Everywhere All at Once' - All You Need to Know About This Movie
What is the Spider-Verse?
The Spider-Verse is a shared multiverse just like other Marvel Cinematic Universe (MCU) movies of alternate universes in which there are different versions of Spider-Man.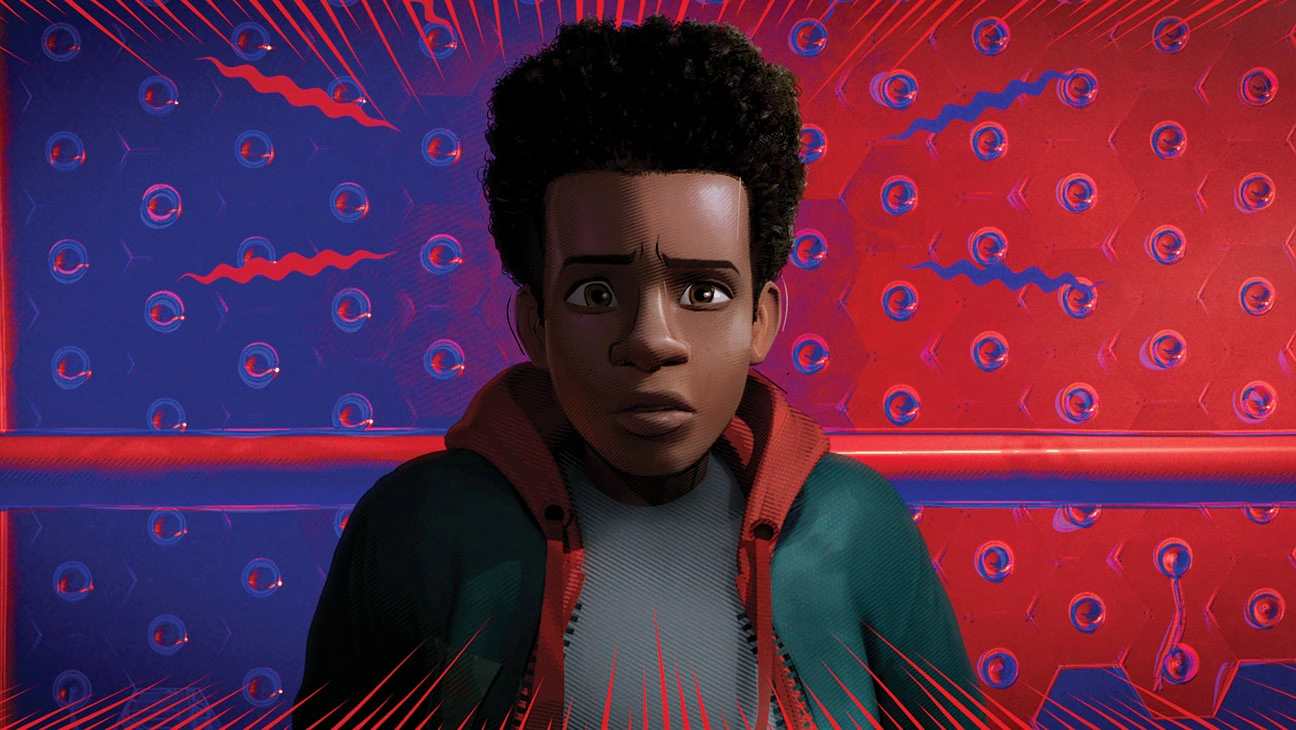 Source: The Hollywood Reporter
These versions of Spider-Man have different appearances, powers, and backstories. Some of the most popular versions of Spider-Man from the Spider-Verse include:
Miles Morales:

A young African-American/Puerto Rican teenager who becomes Spider-Man after being bitten by a radioactive spider.

Peter B. Parker:

An older, more experienced Spider-Man who has been fighting crime for many years.

Gwen Stacy:

A high school student who becomes Spider-Woman after being bitten by a radioactive spider.

Spider-Man Noir:

A detective version of Spider-Man that is set in the 1930s.

Spider-Ham:

A pig version of Spider-Man who is set in a cartoony universe.
The Spider-Verse is a vast and ever-expanding universe, and there are many more versions of Spider-Man that have yet to be explored. It is a fascinating and exciting place, and it is sure to provide endless entertainment for fans of superheroes and animation.
What does 42 mean in Spider-Verse?
The directors of Spider-Man- into the Spider-Verse 2018, Bob Persichetti, Peter Ramsey, and Rodney Rothman took the reference of the number 42 straight from the original Miles Morales comic book story, that was written by Brian Michael Bendis.
"Forty-two was Jackie Robinson's jersey number for the Brooklyn Dodgers," Ramsay said in an interview with Insider. "He was a barrier-smashing Black superhero in baseball, and [Miles is a] color-smashing Black superhero in Spider-Man comics."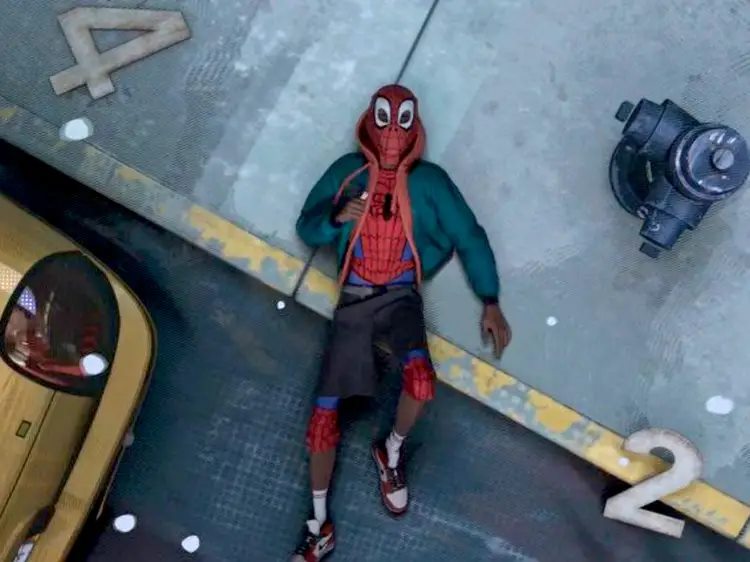 Source: Insider
Apart from that the number 42 holds a major significance in the movie as it is the same number of the lottery ball that got Miles Morales into the Brooklyn Visions academy where he first meets Peter B. Parker and Miles starts his journey as Spiderman.
In addition to these specific meanings, the number 42 can also be seen as a symbol of hope and possibility. It represents Miles' potential as a superhero.
What makes Spider-Verse unique?
Spider-Man: Across the Spider-Verse is a unique film for a number of reasons. First, the animation style of the movie is unreal and no other movies have been directed with such elegance.
The film combines traditional 2D animation with computer-generated 3D animation, creating a visually stunning and highly stylized look that resembles comic books and graffiti which makes it quite appealing.
Second, the film's characters are well-developed and relatable. Miles is a relatable supporter who is struggling to find his place in the world. He is later joined by a cast of supporting characters, including Peter B. Parker, Gwen Stacy, and Spider-Noir, who are all complex and interesting characters in their own right.
Third, the film's soundtrack is excellent. The film features a mix of original songs and popular hip-hop tracks that perfectly complement the film's visuals and story.
Fourth, the film's humor is clever and witty. The film does not take itself too seriously, and it often uses humor to poke fun at itself and the superhero genre.
Spider-Man: Across the Spider-Verse is a very innovative film that pushes the boundaries of animation. The film has a unique animation style, a diverse cast of characters, and an original story that makes it a must-see for fans of animation, superheroes, and great storytelling.
The film's animation style is a combination of 2D and 3D, which creates a unique and visually stunning effect. The film's characters are all diverse, both in terms of their race and gender. This is a refreshing change from the typical superhero movies.
Source: Insider