First in Bihar: Personalities, Events and Structure
The name Bihar is derived from the Sanskrit and Pali word, Vihara which means "abode". During the Vedic period, Bihar was the center of trade and culture. In this article, we have provided information about the first's of Bihar state - the personalities, events, and structures.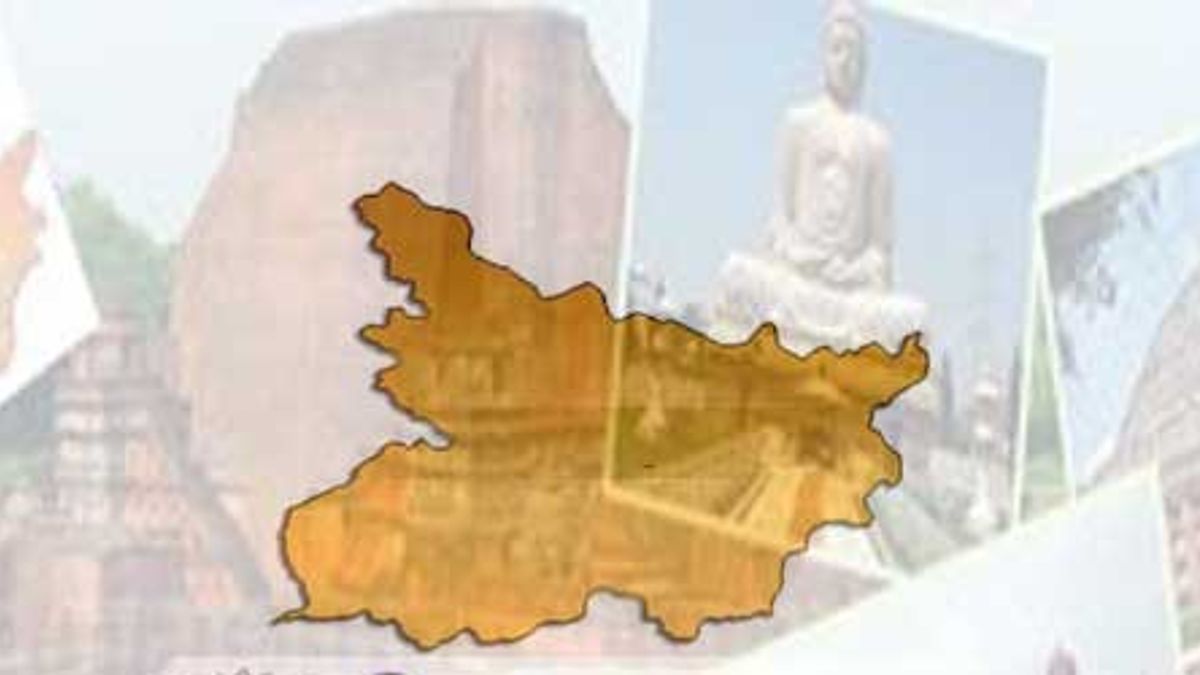 First in Bihar
Bihar is an entirely landlocked state in the eastern part of India. It lies between the humid West Bengal in the east and the sub-humid Uttar Pradesh in the west which provides it with a transitional position in respect of climate, economy, and culture. It is bounded by Nepal in the north and by Jharkhand in the south. Let us know some important facts about the Bihar state.
First in Bihar
1. The first Chief Minister of Bihar: Sri Krishna Singh
2. First governor of Bihar during British India: Sir James David Sifton
3. First governor of Bihar: Shri Jairamdas Daulatram
4. The first Magadhi film: Bhaiyaa, (1961)
5. The first Maithili movie: Kanyadan (1965)
6. The first Bhojpuri talkie film: Ganga Maiyya Tohe Piyari Chadhaibo (1963)
Buddhist Pilgrimage sites in Bihar |Famous personalities of Bihar
7. The first Chief Justice of Patna High Court before Independence: Sir Justice Edward Maynard Des Champs Chamier
8. The first woman Chief Justice of Patna High Court after Independence: Justice Rekha Doshit
9. The first Indian Chief Justice of Patna High Court after independence: Pandit Lakshami Kant Jha
10. The first lady judge of Patna High Court holds the distinction of being the first woman to hold court at Patna High Court and its Ranchi Bench: Justice Indu Prabha Singh
11. The first woman judge of the Supreme Court of India from Bihar: Justice Gyan Sudha Misra.
12. First International Cricket Stadium in Bihar: Moin-ul-Haq Stadium (Previously Known as Rajendra Nagar Stadium)
13. First Democratic election of Bihar held in March 1937. Congress emerged as the largest political party, Muslim Independent Party headed by Barrister Muhammad Yunus stood second. Barrister Mohammad Yunus formed Government and became the first Premier (April- July 1937) of Bihar province.
14. First Tiger Reserve: Valmiki National Park, tiger reserve and Wildlife Sanctuary are located at the India-Nepal border in the West Champaran district of Bihar, India on the bank of river Gandak.
15. First Woman Combat Officer of ITBP from Bihar: Prakriti
List of Schemes and Projects of Bihar Government
16. First female chief minister of Bihar: Smt. Rabri Devi
17. First women fighter stream pilots in India's history: Bhawana Kanth (Darbhanga, Bihar), Avani Chaturvedi (Satna, Madhya Pradesh.), and Mohana Singh (Khatehpura in Jhunjhunu district, Rajasthan).
18. First Muslim Lady IPS Officer of India from Bihar: Ghuncha Sanobar
19. First Speaker of Bihar Legislative Assembly in independent India: Bindeshwari Prasad Verma
20. First ancient University of Bihar: Nalanda University
21. First University of Bihar during British Raj: Patna University
22. First European to enter Bihar: Portuguese
23. First Republic of the World: Vaishali (Bihar)
24. First Company that came to Bihar: Dutch East India Company
25. First Satyagraha of Mahatma Gandhi in Bihar: Champaran
26. First Harijan Chief Minister of Bihar: Bhola Paswan Shastri
27. First Muslim Chief Minister of Bihar: Abdul Ghafur
28. First Non-Congress Chief Minister of Bihar: Mahamaya Prasad Sinha
29. First Muslim Governor of Bihar: Zakir Hussain
30. First Education Minister of Bihar: Ganesh Dutt
34. First Gyaanpeeth Award Winner from Bihar: Ramdhari Singh Dinkar
35. First Awardee of the Ashok-Chakra from Bihar: Late Randheer Verma
36. First Poet from Bihar: Vidyapathi Thakur
37. First Hindi Newspaper of Bihar: Bihar Bandhu
38. First Doordarshan Centre of Bihar: Muzaffarpur
39. First Ramsar Site of Bihar: Kabartal (Begusarai)
40. First Municipality of Bihar: Araha(1865)
The ruling dynasties of Bihar are Magadha Empire (Nanda Dynasty, Maurya Dynasty, Shunga dynasty, Kanva dynasty, Gupta Dynasty), Pala dynasty, Sena dynasty, Pushyabhuti dynasty (Harshvardhan), and Sur dynasty. Bihar was the territorial part of Mughal dynasty and East India Company.
Ancient History |Medieval History |Modern History of Bihar