GK Questions and Answers based on environmental days
Here, we are presenting the most important questions and answers being asked about environmental days in various competitive examinations.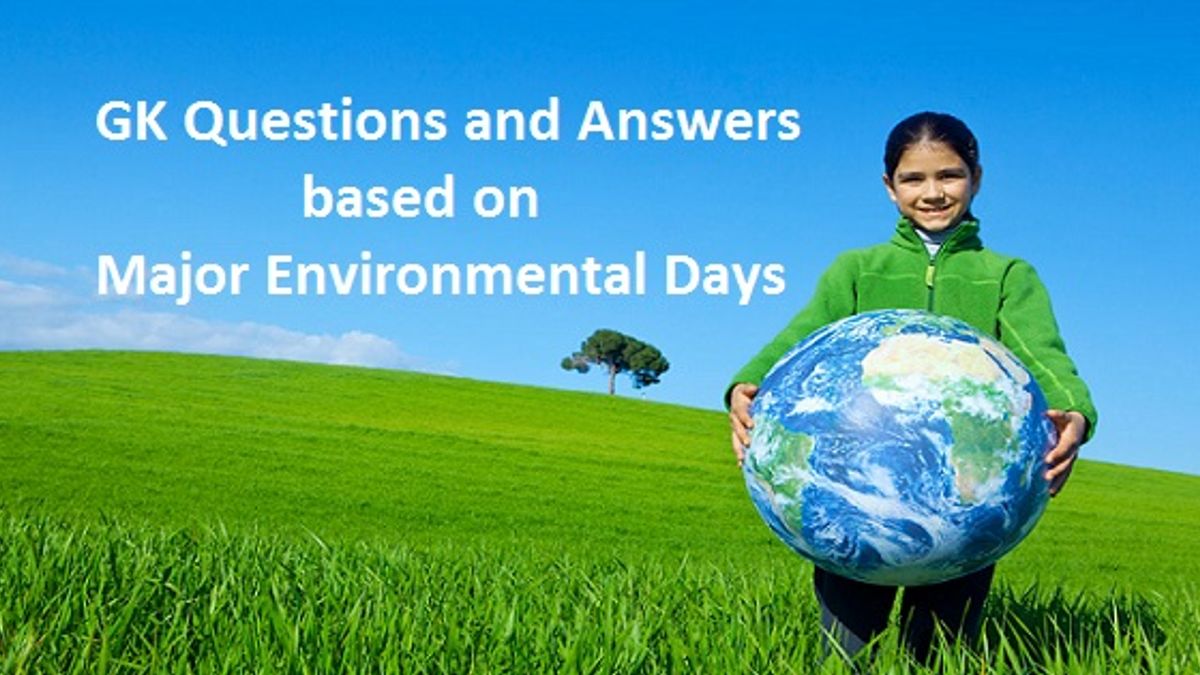 Important Environmental Days
In the present era the environmental degradation is the cause of concern of every individual. To enhance the awareness about the environment protection the world environment day is observed on every 5th June. Therefore, in this article, we are presenting a General knowledge quiz based on environmental days.
GK Questions and Answers based on environmental days
1. World Wildlife Day is celebrated at:
A. 25th January
B. 2nd February
C. 27th February
D. 3rd March
Ans. D

2. World Forestry Day is celebrated at:
A. 20th March
B. 21th March
C. 24th March
D. 1st April
Ans. B

3. World Meteorological Day is celebrated at:
A. 22nd March
B. 23rd March
C. 2nd April
D. 5th April
Ans. B

4. World Biodiversity Day is celebrated at:
A. 25th March
B. 22nd May
C. 7th April
D. 10th April
Ans. B

5. World Turtle Day is celebrated at:
A. 1st May
B. 11th May
C. 23rd May
D. 25th May
Ans. C

6. World Ocean Day is celebrated at:
A. 5th June
B. 8th June
C. 10th June
D. 21st June
Ans. B
7. World Environment Day is celebrated at:
A. 1st June
B. 5th June
C. 10th June
D. 19th June
Ans. B


8. International Tiger Day is celebrated at:
A. 1st July
B. 5th July
C. 10th July
D. 29th July
Ans. D

9. World elephant day is celebrated at:
A. 1st August
B. 5th August
C. 12th August
D. 15th August
Ans. C


10. World Toilet Day is celebrated at:
A. 1st November
B. 4th November
C. 11th November
D. 19th November
Ans. D

GK Questions and Answers on the conservation of Biodiversity