When it comes to the Indian Premier League (IPL), one name that resonates with cricket fans across the globe is none other than Mahendra Singh Dhoni. Known for his calm demeanour, exceptional leadership skills, and remarkable contributions to the sport, Dhoni has left an indelible mark on the IPL.
As we gear up for the IPL 2023 final, it's worth exploring a fascinating question: How many finals has Dhoni played in the IPL?
Dhoni, often referred to as "Captain Cool," is synonymous with the Chennai Super Kings (CSK) franchise. Since the inception of the IPL in 2008, CSK has been a force to be reckoned with, reaching the finals on multiple occasions. And at the heart of their success is the enigmatic Mahendra Singh Dhoni.
With his astute decision-making, lightning-quick reflexes behind the stumps, and ability to finish matches with a flourish, Dhoni has led CSK to numerous IPL finals throughout his illustrious career. As captain, MSD has played in 10 IPL finals (all for CSK) and also played the 2017 final for Rising Pune Supergiant.
— Chennai Super Kings (@ChennaiIPL)
May 30, 2023
In fact, as of IPL 2023, Dhoni has played in an impressive ten IPL finals and won five!
CSK and its ever-cool and legendary captain, MS Dhoni, reached the finals of the IPL in:
2008- Lost

2010- Won

2011- Won

2012- Lost

2013- Lost

2015- Lost

2018- Won

2019- Lost

2021- Won

2023- Won
With 10 IPL finals under his belt as captain, and 11 overall, Dhoni's presence in the most crucial stages of the tournament is undeniable. His ability to inspire his team and make shrewd tactical decisions has been instrumental in CSK's consistent success over the years.
As we eagerly await the IPL 2023 final, we can't help but appreciate Dhoni's immense contribution to the tournament. His leadership, resilience, and unmatched cricketing skills have etched his name in the history of not only the IPL but cricket.
IPl 2023 Final: CSK vs GT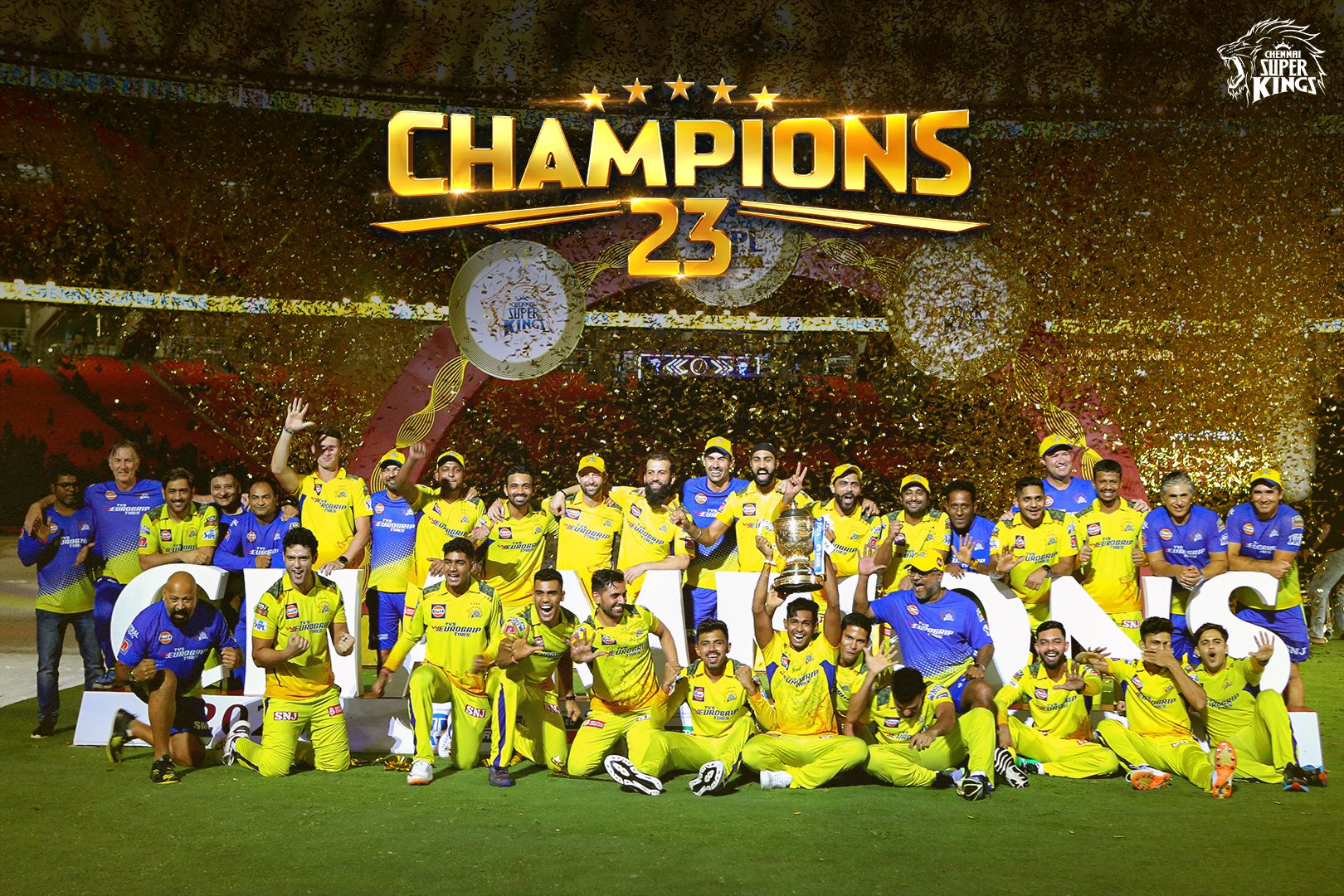 After a thrilling match, Chennai Super Kings again lifted the IPL trophy under MS Dhoni's leadership. Gujarat Targets scored 214/4 batting first but due to rain a revised target of 171 (DLS). While MSD couldn't showcase his talents with the bat, his captaincy and guidance of the CSK squad paid off in the end.
Despite Mohit Sharma's impressive death bowling, Ravindra Jadeja and Shivam Dube finished the match with style. Jadeja hit a six and a four off the last two balls when 10 runs were needed and won the match for CSK.
MS Dhoni and CSK won their 5th IPL title since 2008 and the veteran skipper etched his name among the most successful captains of the Indian Premier League.