How to integrate ChatGPT with WhatsApp?: A complete guide
Ever since ChatGPT has come into existence, everyone has been using it to make their daily tasks easier. Who would have thought that AI can bring such a useful feature that would reduce the time taken in conducting google research? Another wonderful news about the AI chatbot is that you can now link it to WhatsApp. Read this article to know the steps involved in the same, the benefits, and more.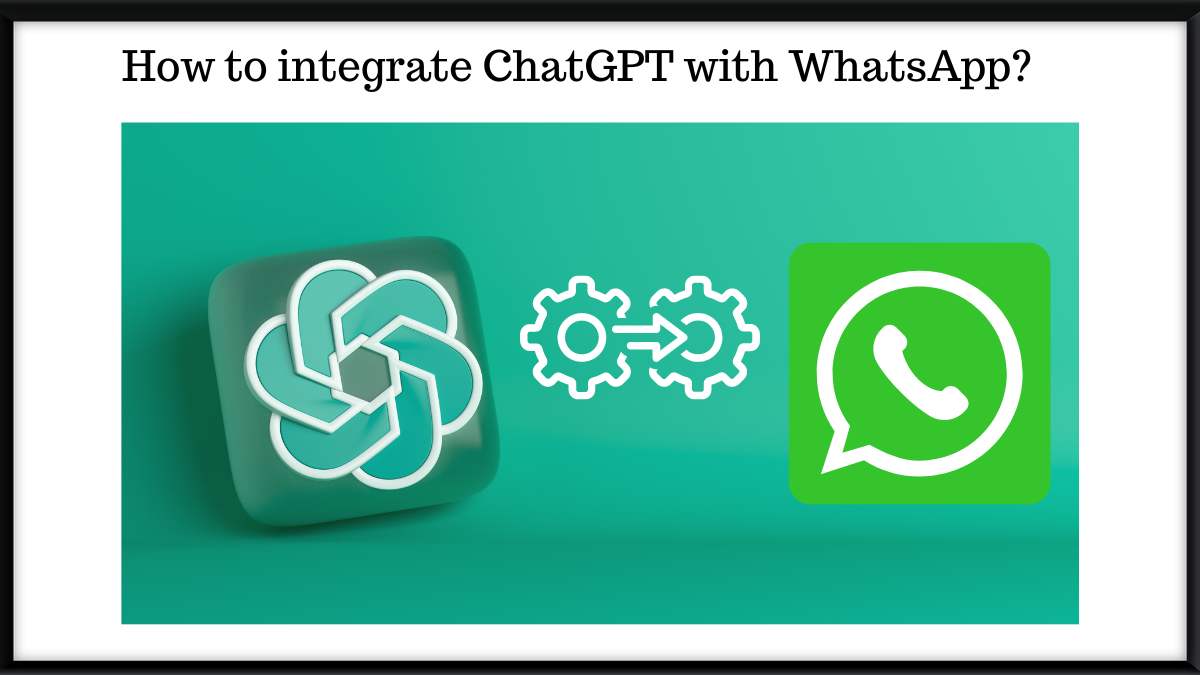 How to integrate ChatGPT with WhatsApp?
ChatGPT is an AI Chatbot developed by OpenAI. Ever since OpenAI was made available last month, it has gained widespread popularity. One of the most unique facts about this chatbot is the language-based model that responds to the questions asked in a conversational manner. If you are someone who has been using ChatGPT for a while and wants to learn about how to integrate it into WhatsApp? Then, you are in the right place. In this article, we'll discuss how you can utilize ChatGPT in WhatsApp. Therefore, without further ado, let's get started;
Steps to combine ChatGPT with WhatsApp
Creating a WhatsApp bot and integrating it with Chat GPT
The first step involves building a WhatsApp Bot by registering a WhatsApp Business API, creating a flow for the chat, using a chat builder, testing your chatbot, and lastly putting the API chatbot on your phone.
This involves creating an OpenAI account, going to the API key page, and creating a new secret key.
Using OpenAI API to connect it to your WhatsApp Bot
The last step involves connecting ChatGPT WhatsApp Bot to link ChatGPT with WhatsApp. By using WhatsApp API, the ChatGPT will respond to the queries asked.
Benefits of Integrating ChatGPT with Your WhatsApp Account
Some of the major benefits of integrating ChatGPT with your WhatsApp Account are;
Quicker response times: Since Chat GPT can process large volumes of data all at once, users don't have to spend hours in google searching for the relevant information, we can just rely on Chat GPT to receive instant responses.
Personalized Customer Service: ChatGPt is known for offering personalized responses in a conversational manner that makes users feel valued.
24/7 Availability: One of the best parts of integrating ChatGPt with WhatsApp is that users can get round-the-clock support irrespective of the time zones and business hours.
How is ChatGPT different from Google?
Since AI has gradually started to replace search engines by generating faster responses, it is also important to understand the difference between the core functionalities of the two. Therefore, below are some factors that differentiate ChatGPT from Google;
Natural language processing (NLP): NLP refers to the branch of Artificial Intelligence that provides computers with the ability to understand text in a similar way human beings can. Although both ChatGPT and Google utilize NLP, the latter is specially designed for conversational AI, therefore, it is more adaptable to handling complex conversations and understanding natural language inputs
Integration: One of the major advantages of using ChatGPt is that it can be easily integrated with a variety of platforms and applications including websites and social media platforms. Also, it is customizable, so businesses can utilize it to cater to their needs. Whereas, Google lacks the flexibility of customization and integration with third-party applications.
User Experience: In comparison to Google, ChatGPT makes it easier for the users to navigate their search therefore, offering a seamless user experience with responses that are more specific to users' needs and preferences.
Accuracy: Although both ChatGPT and Google have accurate understanding due to their advanced machine learning algorithms. However, ChatGPT's conversational AI makes it more accurate in generating responses to natural language inputs.