Indian cricketers as kids: Artificial Intelligence has created a furore nowadays. From super-intelligent chatbots to lightning-fast image designers, content developers and video creators, AI-powered tools are overtaking the tech industry.
AI has been employed in various fields already, like sports, education, machine learning, robotics, transportation, manufacturing and more. Some people are using AI to accelerate their productivity, some are using it to reduce their workload, while others are using it for innovation.
Then there are those who're harnessing the vast potential of artificial intelligence to play around. Viral images of Indian cricketers as toddlers have gone viral on the internet and are buzzing all over social media. Imagine your favourite cricketers like Virat Kohli, MS Dhoni, Sachin Tendulkar, Hardik Pandya and more.
Cuteness Overload! See Indian Cricketers as Kids
An Instagram artist (Surya Teja Kandukuri/@thebackpackerboy) used Artificial Intelligence to create pictures of Indian cricketers as kids. The post was uploaded on January 28 and has amassed close to 2000 likes till now. The art was created using Midjourney and Adobe Lightroom. You can check the pictures of Indian cricket players as kids below. Many new and veteran players are included.
1. Virat Kohli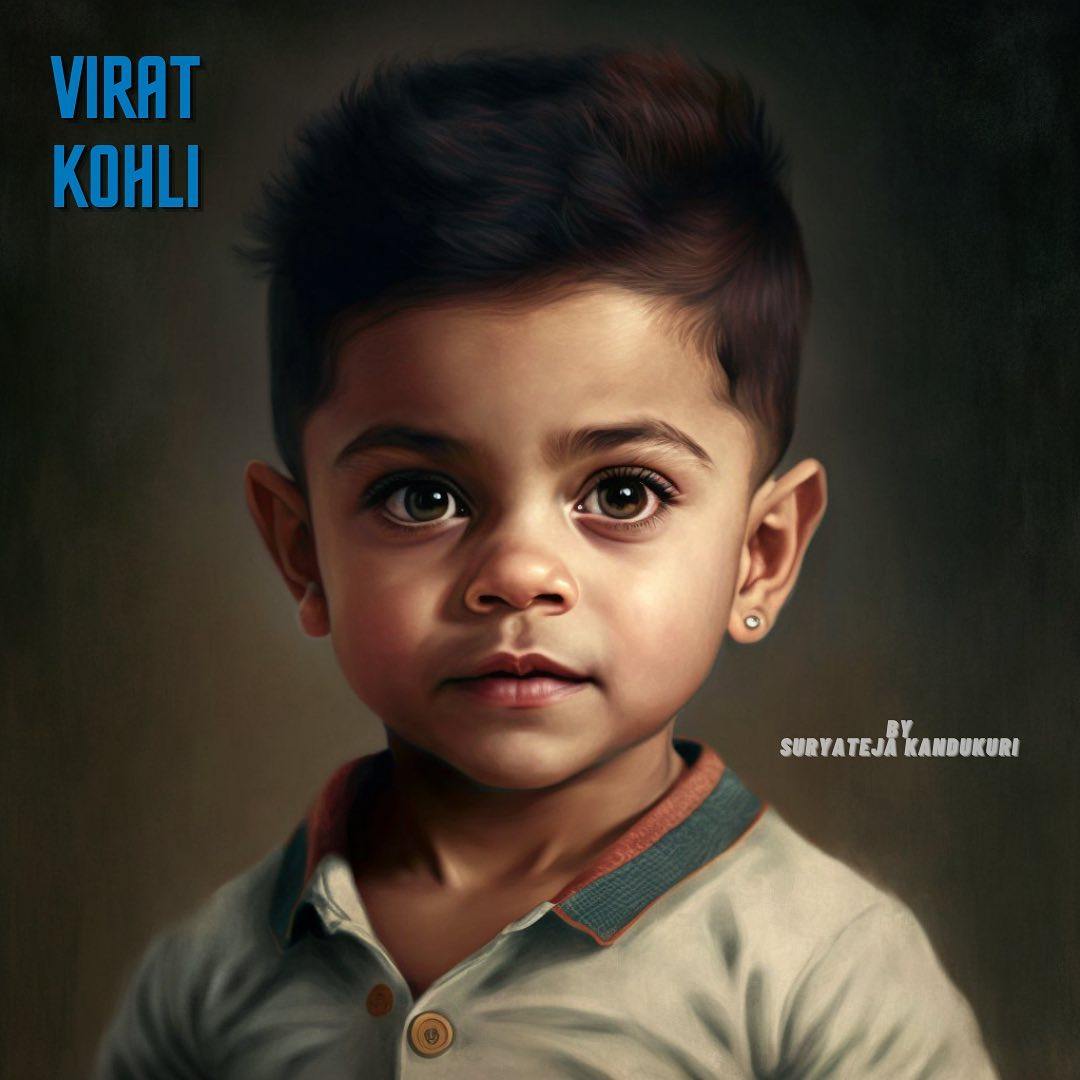 Virat Kohli is already the most-followed Indian athlete and the heartthrob of the nation. His AI-generated image as a kid is only bound to increase his fan following. It's uncanny how realistic Kohli looks, especially those big dreamy eyes of his.
2. Mahendra Singh Dhoni
Mahendra Singh Dhoni is a living legend in cricket and is beloved all over India. As a captain, he led the national team to win all three ICC Cricket Tournaments: T20 World Cup, ODI World Cup and the Champions Trophy. His AI image as a kid is cute and realistic but quite different from MSD's actual childhood look.
3. Sachin Tendulkar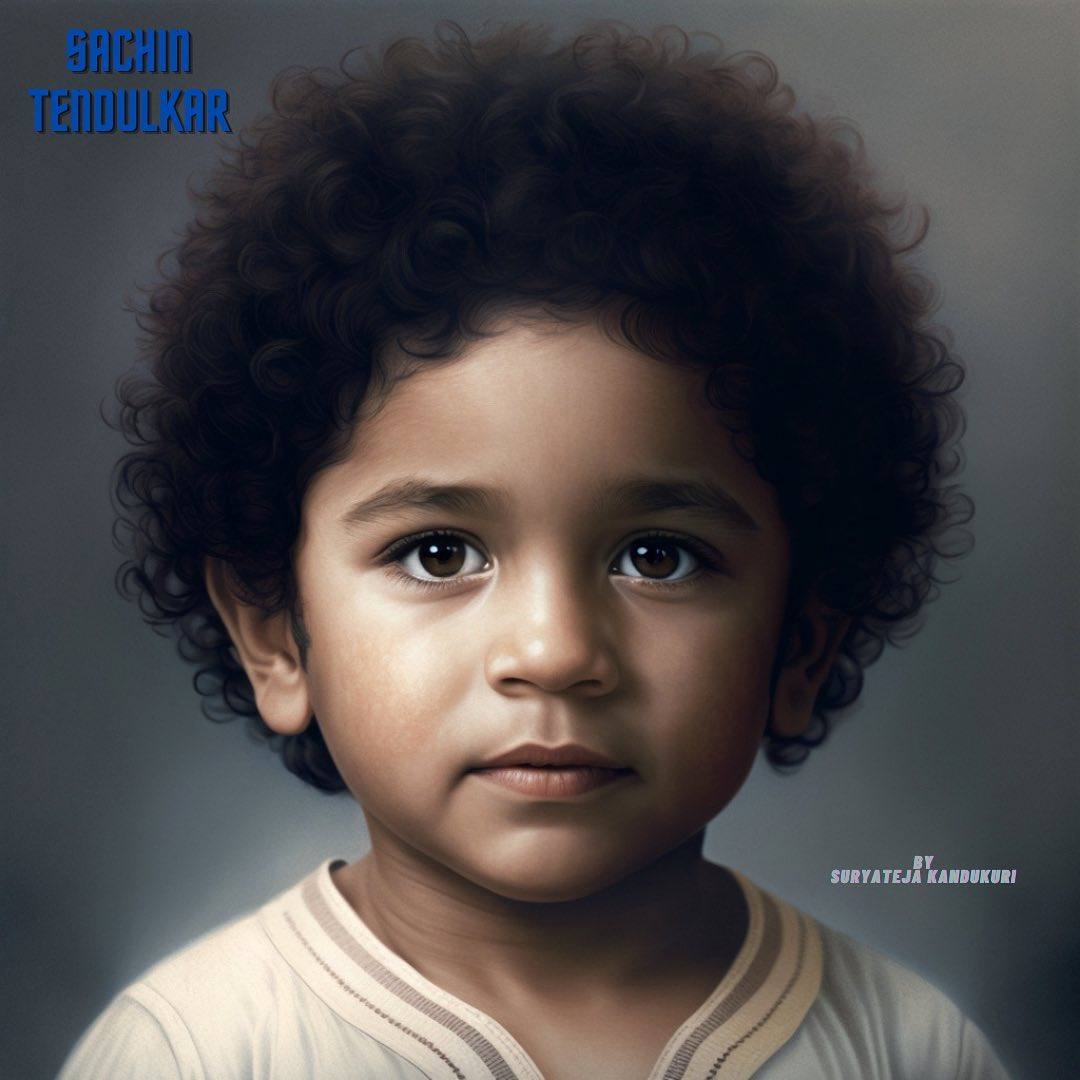 Sachin Tendulkar is widely considered the best cricketer in history and was known for his resilience on the field and consistency. His cute childhood pictures are viral on the internet, and the AI image isn't far from the actual images.
4. Hardik Pandya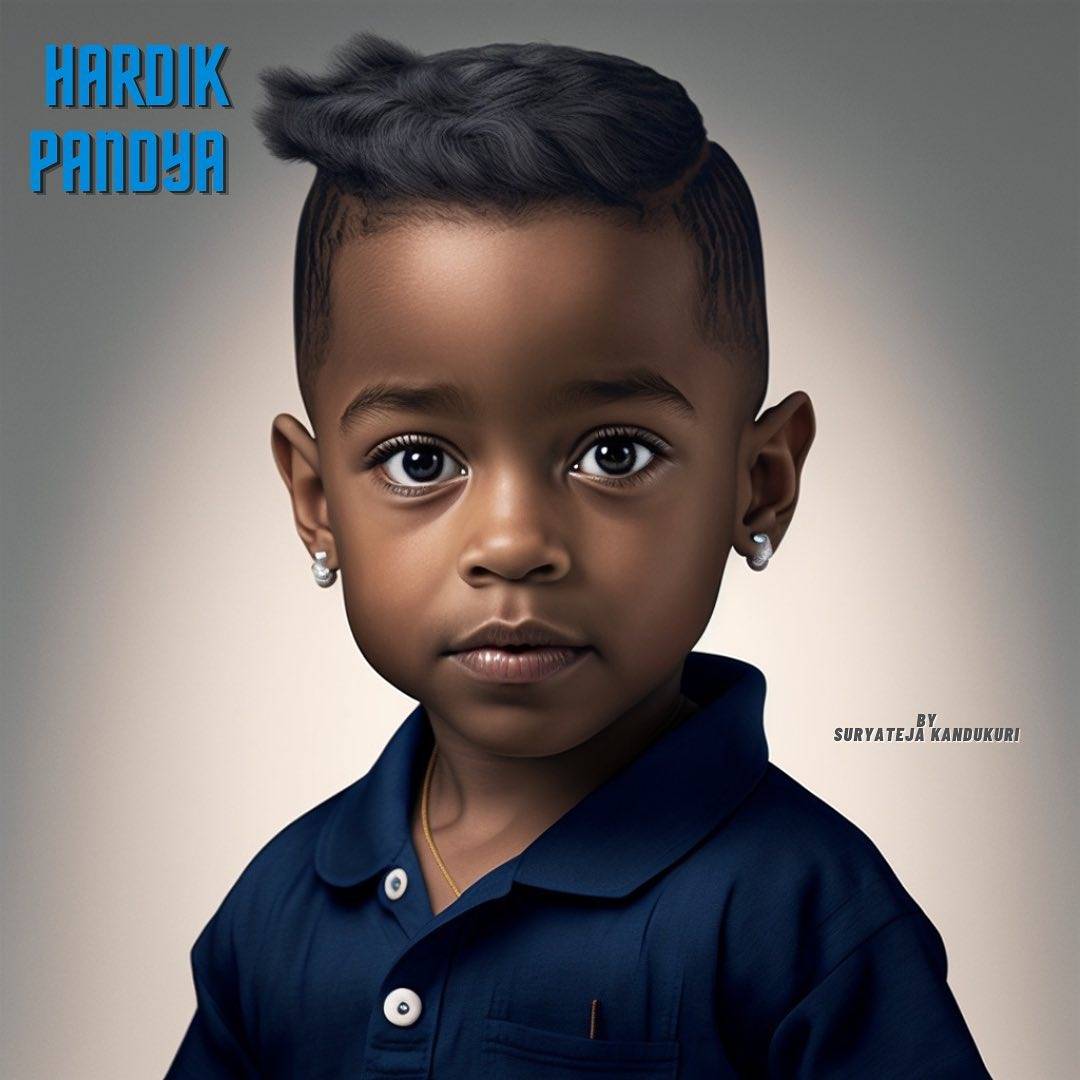 Hardik Pandya is known for his fierce persona, explosive batting and fashion. His toddler AI avatar also emphasizes his boldness, and you can see the determination in his eyes.
5. Kapil Dev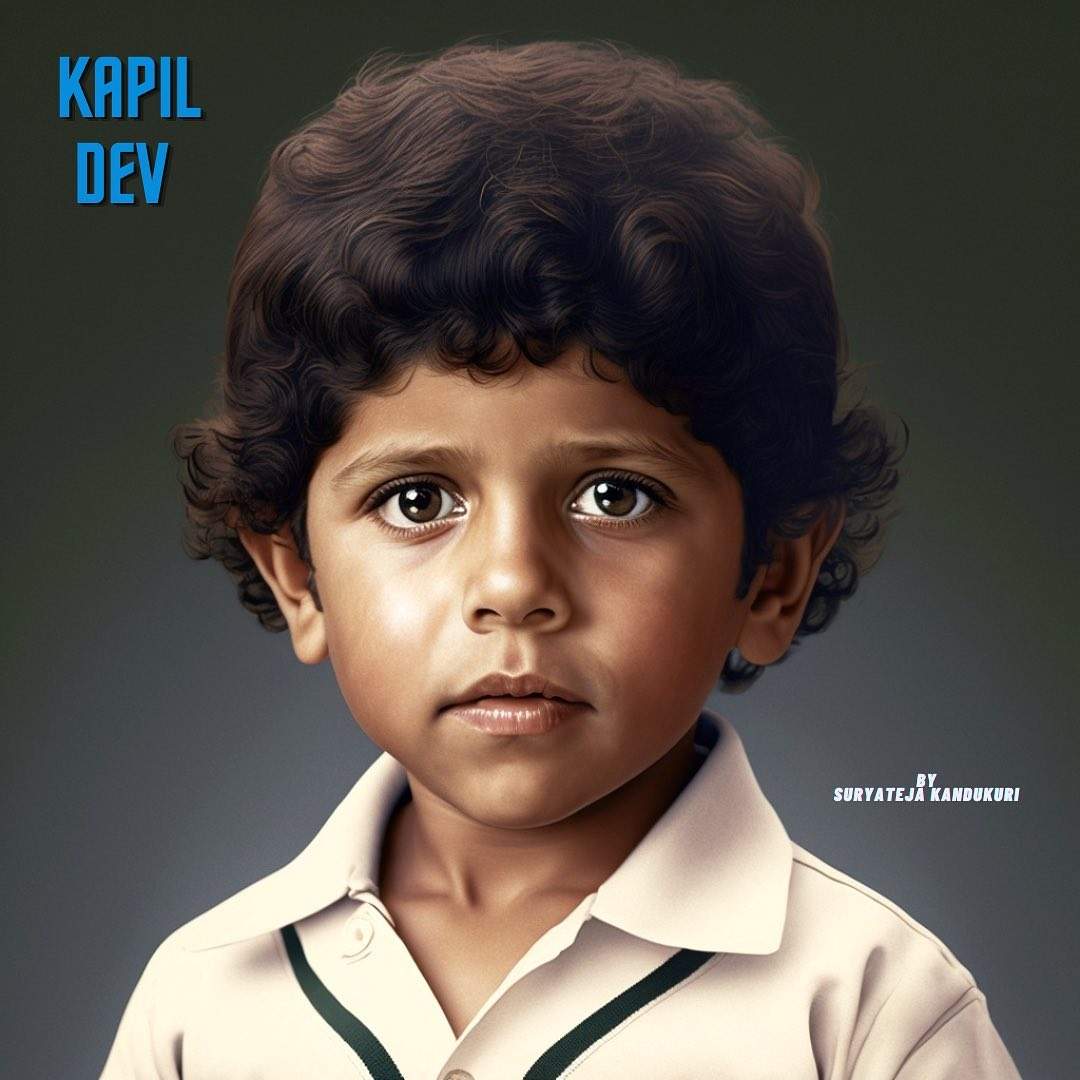 If there's one cricketer that every Indian, old or young, knows, it's Kapil Dev. He led India to its first World Cup win in 1983 as the captain and recently was the subject of a biopic starring Ranveer Singh.
6. Rohit Sharma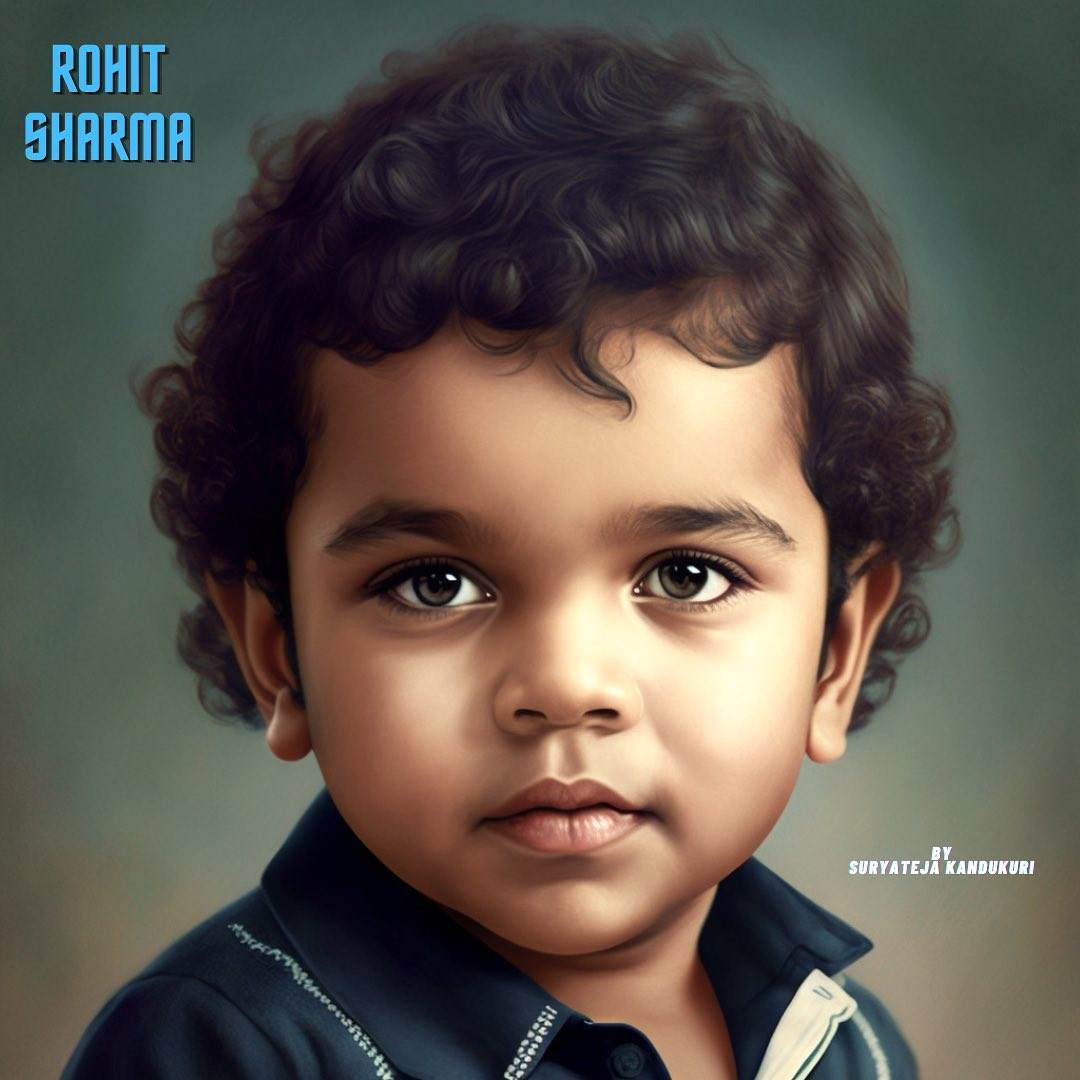 Rohit Sharma is another Indian cricketer known for his good looks, and his AI kid avatar only accentuates it. The Indian captain looks super cute with his wavy hair and round face.
7. Yuvraj Singh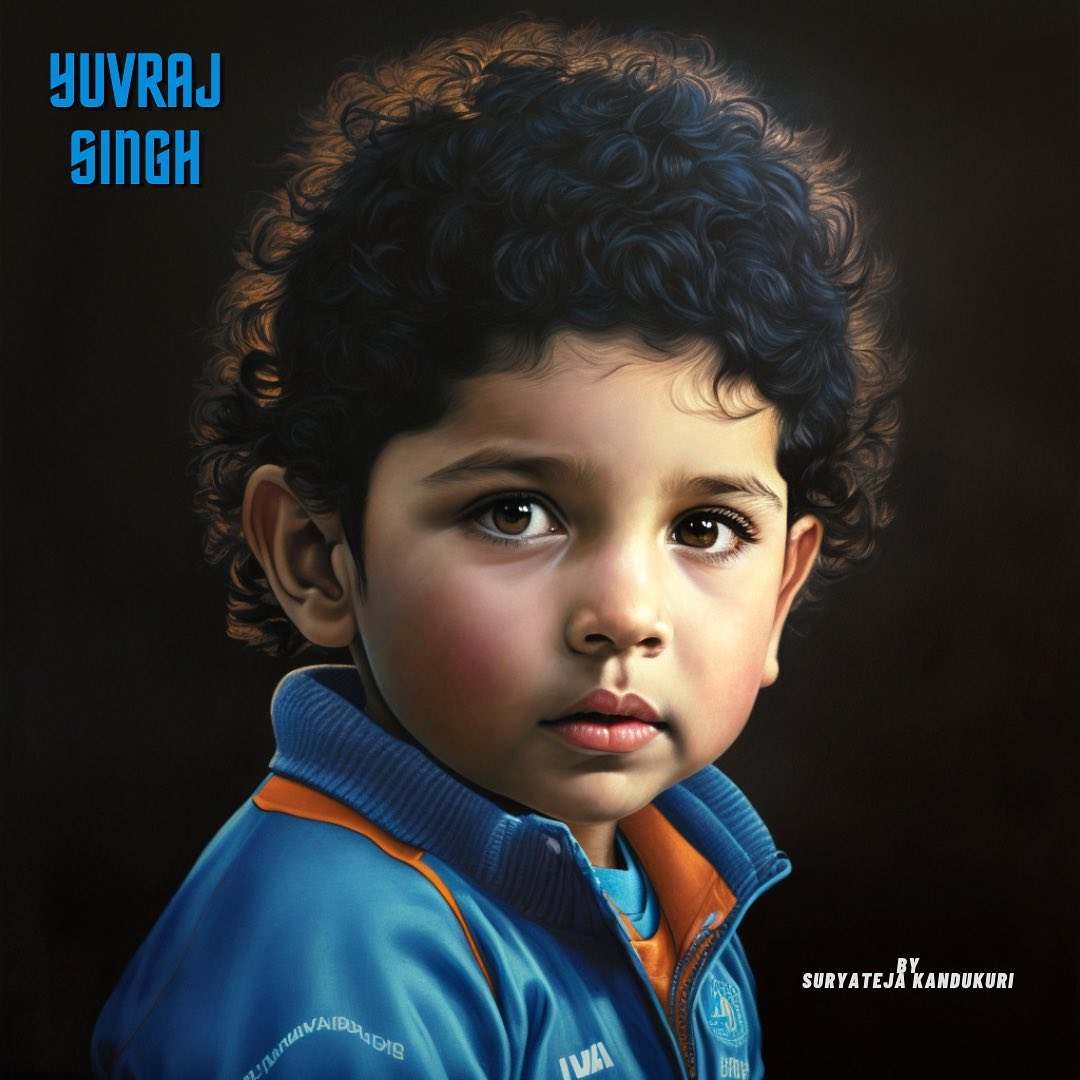 Yuvraj Singh is one of the most dangerous and beloved players in cricket history. As an allrounder, his skills with both the bat and the ball were legendary. He's best known for hitting six sixes in an over against England in the T20 World Cup final. His AI-toddler avatar makes him look like an absolute cutie.
8. Ravindra Jadeja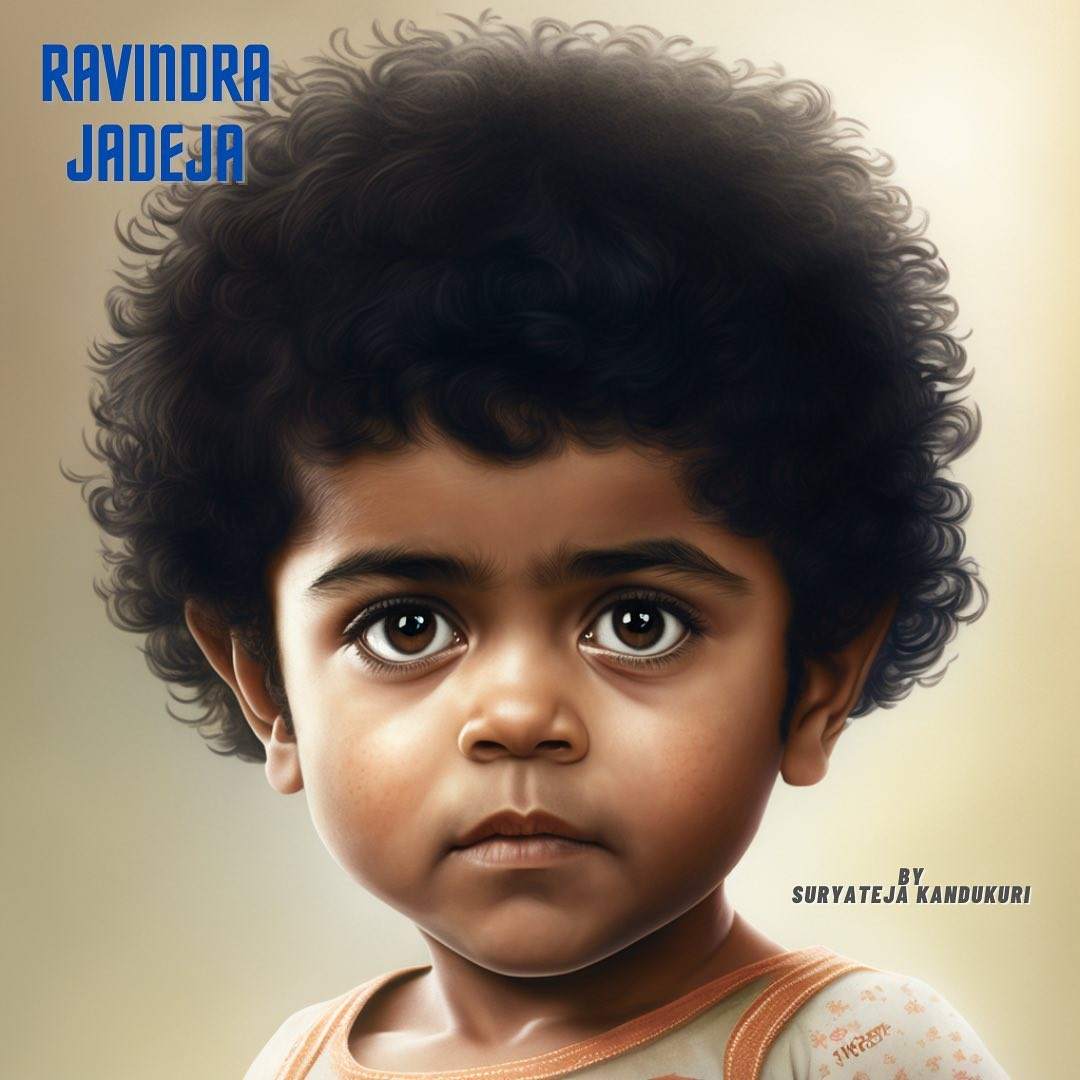 Ravindra Jadeja looks quite like his adult self in his toddler AI-avatar. The all-rounder looks adorable with his curly hair and big eyes.
9. Sanju Samson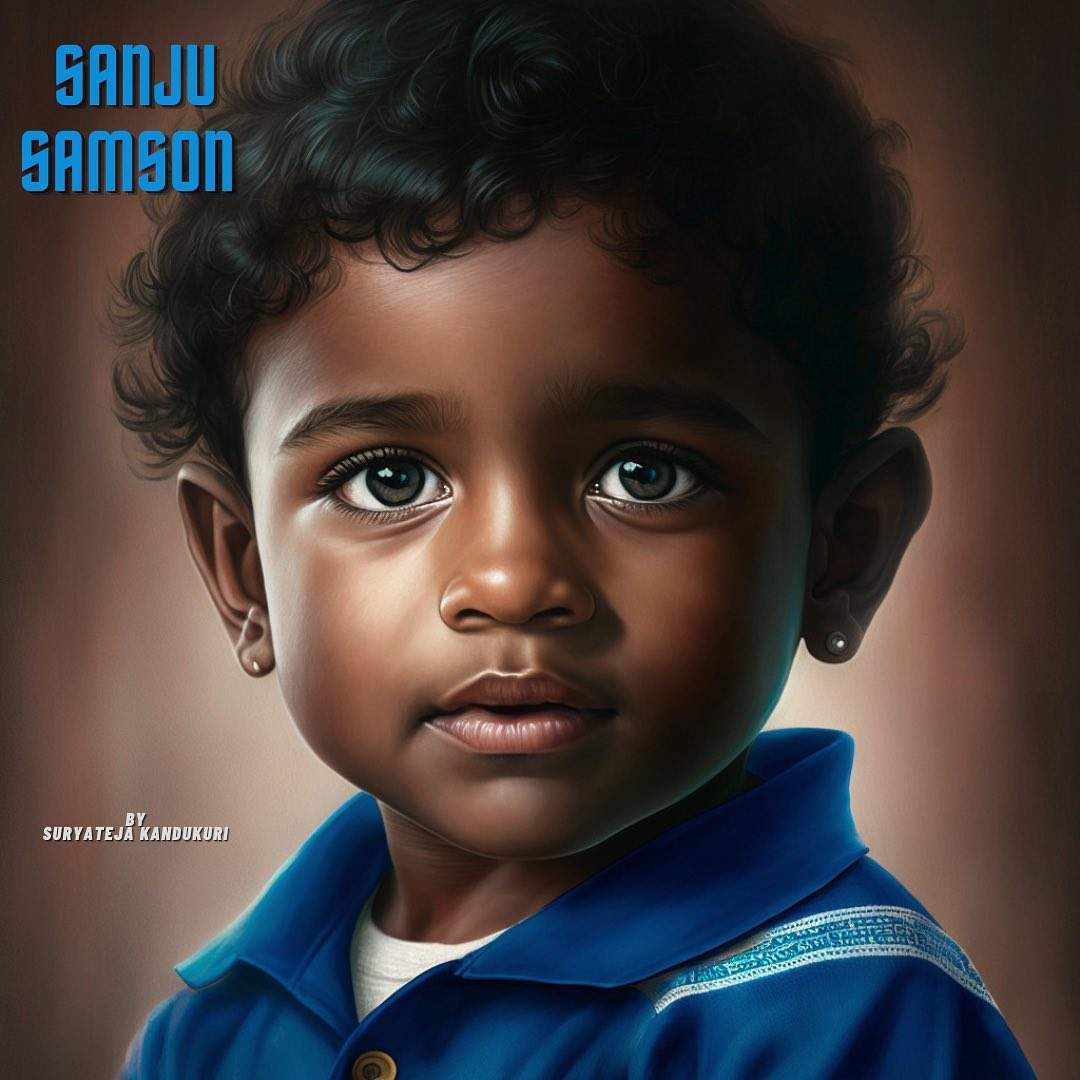 Sanju Samson looks dainty with his captivating eyes and chubby cheeks. His AI avatar as a kid does resemble his young self a lot.
10. Rishabh Pant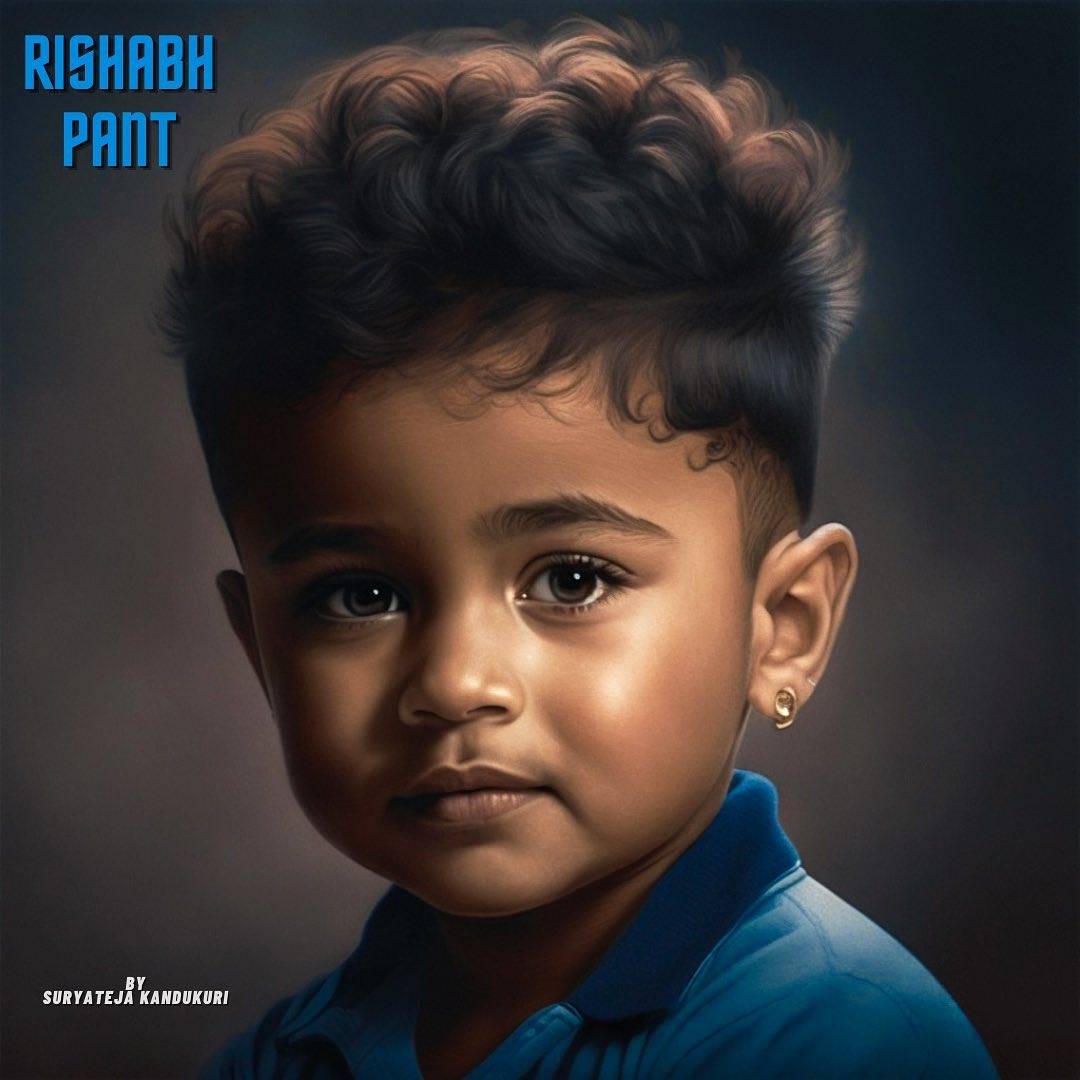 You probably wouldn't be able to guess this was Rishabh Pant at first glance. His AI image as a kid doesn't fully resemble his adult self or his true childhood look. However, he does look quite lovable
What is Midjourney AI Tool?
Midjourney is a generative artificial intelligence service created by San Francisco-based independent research lab Midjourney, Inc. Its primary function is to create images from users' prompts from natural language descriptions to generate pictures. Midjourney works similarly to other AI image generators like OpenAI's DALL-E and Stable Diffusion.
Midjourney was launched on July 12, 2022, with an open beta model. It currently works on a subscription basis with three tiers.
*** All Images Courtesy of Suryateja Kandukuri/@thebackpackerboy