The World's Oldest Optical Illusion Was Made In India. Can you spot the hidden animals in 6 seconds?
This image of 900-year-old Indian architecture is believed to be the oldest optical illusion in the world. Check out this amazing puzzle here and spot the two hidden animals.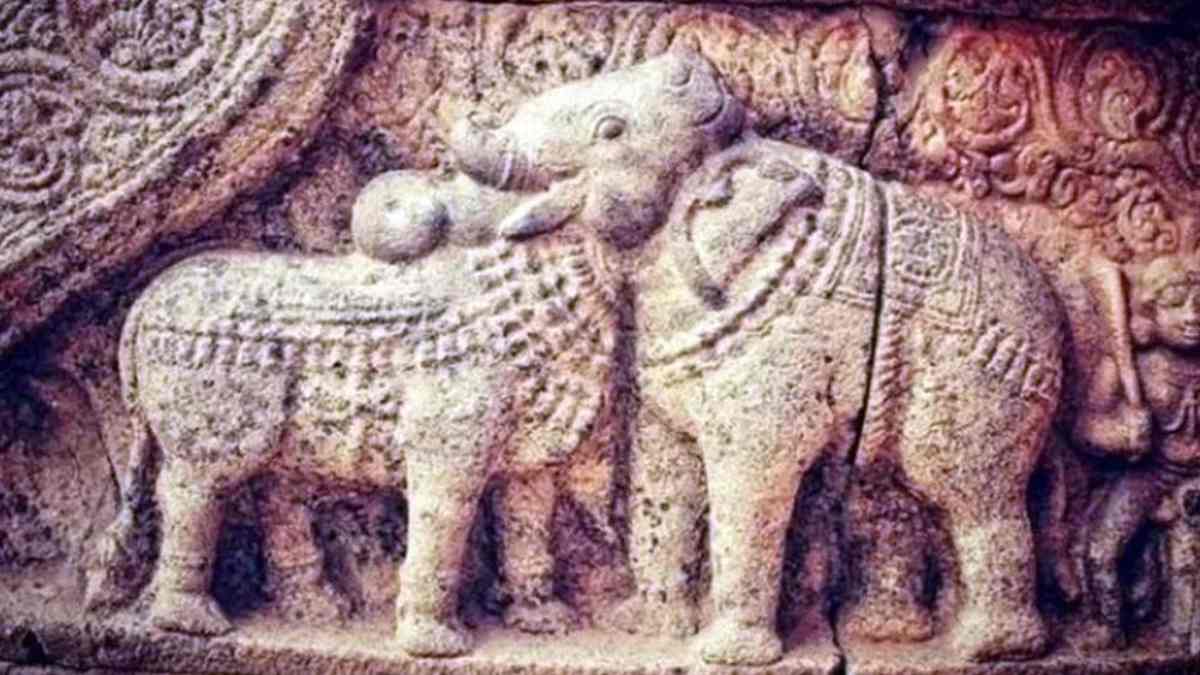 Indian optical illusion oldest in the world
Optical Illusion: Optical illusions are visual phenomena where our brain perceives something different from reality.
They can fool us into thinking things aren't really there, or they can trick our eyes into seeing things that don't exist.
In ancient times, people alluded to these optical illusions as witchcraft, demons, or evil spirits. Later, scientists discovered that our brains play tricks on us and it all happens because of different perceptions.
Optical illusion pictures are often created using simple shapes such as triangles, circles, squares, rectangles, etc. These shapes are then arranged in various ways to create the illusion.
The goal is to see what isn't really there or hiding in plain sight. Are you ready for a tough challenge that will blow your mind?
Let's get started.
This 900-year-old Indian architectural design is the oldest optical illusion in the world!
Optical illusions are what's trending on the internet. People can not seem to get enough of these mind-bending, reality-shattering, and equally confusing images. But, the question is, how long have people been enjoying optical illusions?
The answer is that there is no definite answer. However, our guess is that optical illusions have been a thing since the 12th century.
And another amazing fact is that the oldest known optical illusion in the world was made in India.
How fascinating is it?
What does the oldest optical illusion made in India look like?
Take a good look at the image yourself.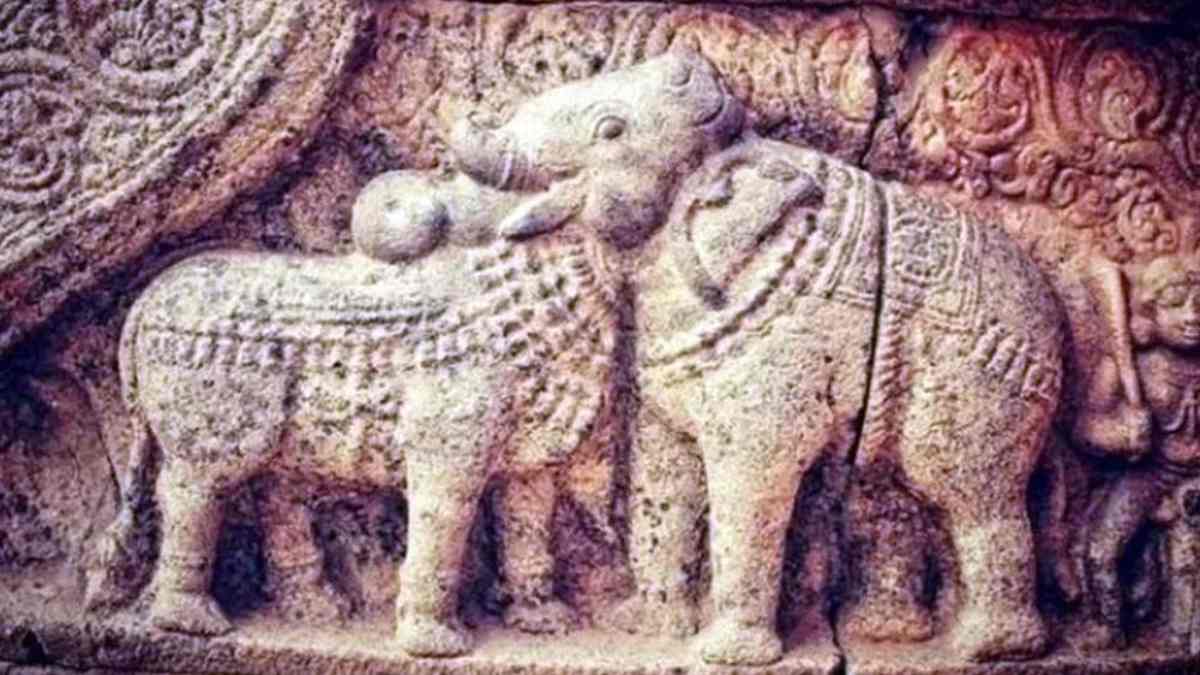 Source: creativebloq
This architectural design is at the Airavatesvara Temple in the state of Tamil Nadu, India. This 12th-century Dravidian architecture shows two animals joined together. At a first glance, you will find the design unappealing and confusing. However, after you take a good look at the picture, you will marvel at its brilliance. When you cover the left part of the design and look at the right side, you will find the animal resembling an elephant. However, when you cover the right side of the image and look at the left side, you will notice that the animal now resembles a bull.
So, there is a bull and an elephant hiding in the image.

Source: Facebook
This truly goes on to show us how creative and brilliant our architects were.
Optical illusions are visual phenomena that trick the brain into perceiving something differently than it actually is. These illusions can take many forms, from simple patterns that appear to move or change shape, to more complex images that seem to defy the laws of physics. They can be both intriguing and confounding, making them a popular subject of study for scientists and a fun puzzle for people of all ages to enjoy.
We hope you liked this Indian optical illusion.
Also try | Stare At The Red Dot On The Girl's Nose For 30 Seconds and you'll be surprised to see what happens!
We Bet You Can't Find The Cat On The Street In 9 Secs!