International Customs Day 2023: Date, Theme, History, Significance, & More
International Customs Day 2023: International Customs Day is celebrated annually on 26 January. The day aims to bring light to the challenges and working conditions of customs officers.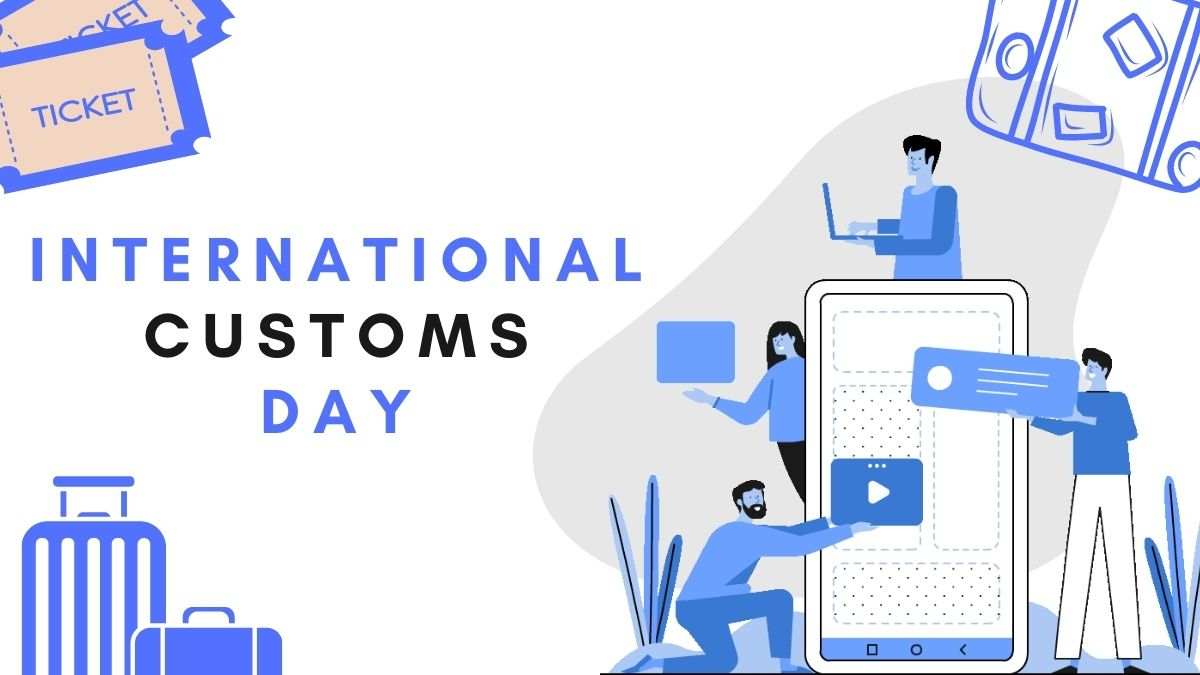 International Customs Day 2023
International Customs Day 2023: The World Customs Organization (W.C.O.) first observed International Customs Day on January 26 of each year. This day honors all the customs agents and organizations who work tirelessly to ensure efficient global trade management.
KRA alongside other World Customs Organization (WCO) @WCO_OMD Members will join the rest of the world in celebrating this day and showcasing their strides in the Customs sector. #ICD2023 pic.twitter.com/3WmnUJojib

— Commissioner Customs & Border Control (@KRA_Customs) January 23, 2023
What is Customs?
Customs is a government organization in charge of tax collection and managing the flow of goods into and out of a nation, including animals, vehicles, people, and hazardous materials. A country's customs authorities enforce its own laws and regulations regarding the import and export of goods into and out of that nation; the import and export of some goods may be restricted or outright prohibited. Additionally, the World Customs Organization (W.C.O.) is an intergovernmental body that regulates the various customs agencies involved in global trade.
Budget 2023 Date, Time, Expectations, When and Where to Watch & More
International Customs Day 2023: History
The European Customs Union Study Group (E.C.U.S.G.) was established by the Committee for European Economic Cooperation in 1948 to investigate the feasibility of establishing one or more inter-European customs unions. In order to increase the effectiveness of customs administrations around the world, the Customs Cooperation Council (C.C.C.) was established in 1952. The C.C.C.'s first session was held on January 26, 1953, and there were 17 founding members present. In 1983, the group established International Customs Day. The C.C.C. became a global organization and was renamed the W.C.O. in 1994 after decades of growth and expansion outside of Europe. The W.C.O. has its headquarters in Brussels, Belgium.
International Customs Day 2023: Theme
This year's International Customs Day celebration is centered around the idea of "Nurturing the next generation: promoting a culture of knowledge-sharing and professional pride in Customs." Additionally, the WCO intends to spread awareness of this theme all year long.
International Customs Day 2023: Significance
Additionally, customs officials put people at the very center of the transformation process and ensure that trade operations across international borders run smoothly. International Customs Day also gives us a chance to express our gratitude to them:
This day serves as a reminder of the hard work that customs agents put in to keep the government securities. It's crucial to express gratitude for their efforts.

It is very useful to be aware of one's country's customs laws when traveling.

Additionally, it makes it easier for us to comply with customs laws and lightens the workload of the officials.

International Customs Day honors the numerous exchanges and cross-border trade. These exchanges support the expansion of the world economy.

Additionally, it enables WCO members to highlight their contributions and successes.

Customs agencies are becoming more and more important to international trade, especially in situations like the one we are in right now with the pandemic-related massive supply-chain disruptions.
Check other important Days in January 2023
FYI, the Customs Cooperation Council was the precursor to the World Customs Organization or WCO. It works toward the goal of assisting and guiding customs officials and agencies. According to the organization, customs contribute to the creation of a sustainable future by addressing the social, economic, and environmental needs of the world.