Makar Sankranti 2023: Is Makar Sankranti on 14th or 15th January? Check Date, Time, Rituals, Significance & More
Makar Sankranti also referred to as Uttarayana, Maghi, or simply Sankranti is a Hindu observance and festival. But do you know when it is being celebrated in 2023, rituals, significance, celebrations and more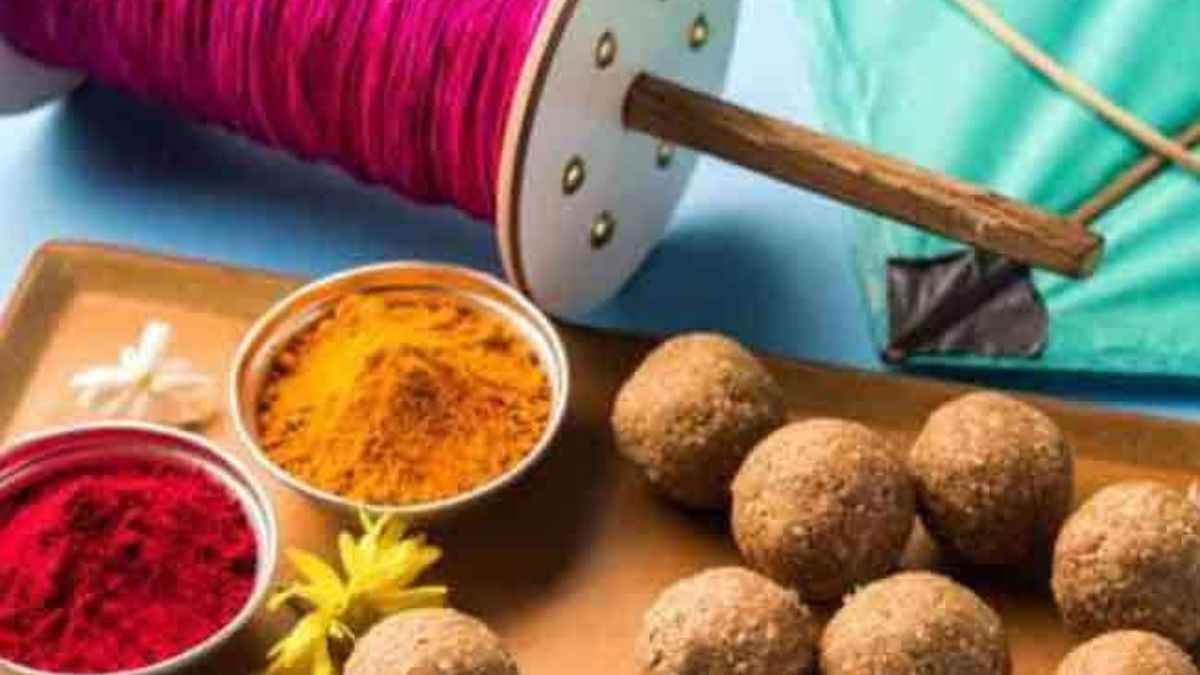 Is Makar Sankranti on 14 or 15 January?
Makar Sankranti 2023: Makar Sankranti is the first Hindu festival, which is celebrated with great pomp and zeal throughout India and is usually held in January. It is a major harvest festival celebrated by Hindus throughout India, but different states have different names, traditions, and festivities.
On this auspicious day, we hope your life is filled with happiness and warmth.
Happy Makar sankranti!#MakarSankranti pic.twitter.com/spSA8x0ODB

— Ministry of Culture (@MinOfCultureGoI) January 14, 2023
Makar Sankranti 2023: Date & Timings
Makar Sankranti is determined by the solar cycle and corresponds to the precise time astronomical event of the Sun entering Capricorn. It is observed on a day that falls on 14 January of the Gregorian calendar, but on 15 January in leap years. The date and time of Makar Sankranti correspond to the Capricorn Zodiac sign's Sidereal time (when the sun enters).
The festival, however, follows the Gregorian calendar and has the same date every year. However, in many regions, the festival is celebrated a day before or after the designated date. On January 15, this year, the Sun moves from Dhanu to Makara. Furthermore, Makara Sankranti Punya Kaal will be in effect from 7:15 AM to 5:46 PM. Between 7:15 and 9:00 a.m., Maha Punya Kaal will be held.
Makar Sankranti Wishes, Greetings, Quotes, Poems & More
Makar Sankranti 2023: Rituals
Makar Sankranti, also known as Sankranthi, honors the Sun God Lord Surya and commemorates the sun's entry into the Capricorn zodiac sign (zodiac sign). It marks the beginning of the harvest season when people worship fresh crops and joyfully share them.
In most regions, Sankranti celebrations last between two and four days. People pay homage to the Sun God during the celebration. They also bathe in holy rivers such as the Ganga, Yamuna, and Godavari in the hope of receiving merit or forgiveness for past wrongdoings. Gayatri Mantra and Surya Mantra are recited in addition to worshipping Lord Sun through Surya Puja and Lord Shani.
On the day of Makar Sankranti, the majority of people exchange and donate "Jaggery" (molasses) and "Til" (sesame seeds). Sweets made from sesame seeds are thought to contain "satvic" components. People donate kitchenware to their married daughters in addition to donating to charity. It is believed that if a family participates in humanitarian endeavors and helps the underprivileged, this day will bring good fortune.
During this event, khichdi is also prepared and consumed, particularly in Eastern Uttar Pradesh, Bihar, and Jharkhand. Because of this, Makar Sankranti is also known as Khichdi. In Gorakhpur, Khichdi offerings to the Gorakhnath shrine are customary. Lohri is celebrated in Haryana, Punjab, and Delhi one day before Makar Sankranti.
Is Lohri always on 13 January? Check Date, Time, Rituals, Significance, Celebration, and More
Makar Sankranti 2023: Significance
Makar Sankranti is observed every year in the month of January. This festival honors the Hindu religious sun god Surya. Surya's significance can be traced back to Vedic texts, specifically the Gayatri Mantra, a sacred hymn of Hinduism found in its scripture known as the Rigveda.
Sankranti, after whom the festival is named, is thought to be a deity who killed a demon named Sankarasur, and on the following day of Makar Sankranti, known as Karidin or Kinkrant, the Devi killed the villain Kinkarasur.
Makar Sankranti, or the harvest festival, is both a religious and a seasonal celebration dedicated to Surya, whom the Hindu community considers to be the Sun God. According to Hindu belief, those who die on Makar Sankranti are not reborn but achieve Moksh (salvation).
Makar Sankranti 2023: Why is Makar Sankranti celebrated according to Mythology?
Makar Sankranti 2023: Celebration
Makar Sankranti celebrations are known by various names depending on culture and language. Like, it is known as Maghi by North Indian Hindus and Sikhs, and it is preceded by Lohri. In Maharashtra, Goa, Andhra Pradesh, West Bengal, Karnataka, and Telangana, it is known as Makara Sankranti.
Sukarat in central India, Magh Bihu in Assamese, Khichdi in Eastern Uttar Pradesh, Uttarayanan in Gujarat and Rajasthan, and Thai Pongal or Pongal in Tamil Nadu are the various names for it. During the festival, people worship the Sun God, take a holy dip in sacred water bodies, perform charity by giving alms to the needy, fly kites, make sesame and jaggery sweets, and worship livestock, while farmers across India pray for good crops.
Makara Sankranti is a significant pan-Indian solar festival known by various names but observed on the same date, sometimes for multiple dates surrounding Makar Sankranti. This period is part of the early stages of the Rabi crop and agricultural cycle in most parts of India, where crops have been sown and the hard work in the fields is mostly over. Thus, the time represents a period of socializing and families enjoying each other's company, caring for cattle, and celebrating around bonfires, whereas, in Gujarat, the festival is celebrated by flying kites.
Check other important days and dates in January 2023
FAQ
What is the significance of Makar Sankranti?
This festival marks the end of the long, cold, winter months and the onset of spring.
What is the meaning of Makar Sankranti?
'Makar' means 'Capricorn' and the movement of the sun into 'Makara Raashi' or the 'Zodiac of Capricorn' is called Makar Sankranti.
What is the importance of Makar Sankranti?
On Makar Sankranti, we observe the transition of the sun into Capricorn.
What is Makar Sankranti called in English?
It is known as Harvest Festival.