List Of Cabinet Ministers Of Odisha 2023
The health minister of Odisha Naba Kisore Das, died due to multiple gunshot wounds this Sunday 29 January 2023. Here's a list of Cabinet Ministers of Odisha, find out about their positions and other details here.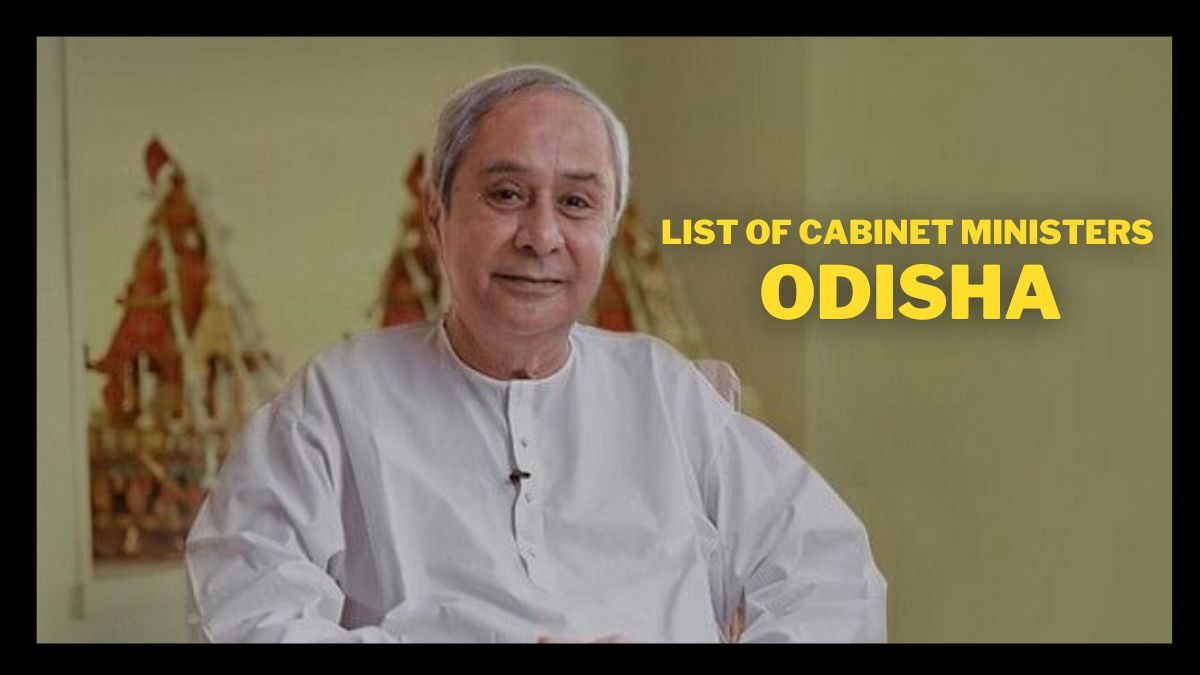 List Of Cabinet Ministers Of Odisha 2023
The strong leader from the western part of Odisha and a three-time MLA Naba Kisore Das was the Health Minister of the state. He was shot on 29 January 2023, Sunday. He was believed to be the richest in the state cabinet and had a penchant for luxury cars and owned 40 of them.
Chief minister Naveen Patnaik expressed his condolences and said that the Biju Janata Dal leader was an asset to the government and his party.
The late health minister was undergoing treatment at a private hospital in Bhubaneswar And then later passed away as he was shot in the chest by a policeman when he reached Brajrajnagar in Jharsuguda for a program early in the morning.
The assistant sub-inspector was identified as Gopal Das. The policeman was nabbed by local residents and handed over to the police.Naba Kisore who was formerly a part of congress joined the BJD just before 2019.
He was later given the charge of the health and family welfare department and, as health minister, successfully dealt with the Covid-19 pandemic in the state in 2020 and 2021.
Known to have efficiently handled the mass vaccination drive against Covid, he left many impressed with his performance as health minister.
Shocked and disturbed by the death of Shri Naba Kishore Das ji, Odisha Health minister, in a dastardly act of violence. My deepest condolences to his family and well wishers.

— President of India (@rashtrapatibhvn) January 29, 2023
The President Naveen Patnaik was sworn in as the Chief Minister of Odisha for the fifth consecutive term in Bhubaneswar.
Twenty other members of the new Council of Ministers were also sworn in at the ceremony held at the Exhibition Ground.
Among those who were sworn in as cabinet ministers were Ranendra Pratap Swain, Bikram Keshari Arukha, Prafulla Malik, Padmanabha Behera, Pratap Jena, Niranjan Pujari, Arun Kumar Sahu, Sudam Marandi, Sushant Singh, Naba Kishore Das and Tukuni Sahu. Shri Marandi, a tribal leader from Mayurbhanj, took oath in Santhali language.
---
READ|List of Prime Ministers of New Zealand (1856-2023)
---
Here is the complete list of Cabinet Ministers of Odisha.
List of Cabinet Ministers Of Odisha 2023
Sno.

Name

Constituency

Department

Party

1.

Naveen Patnaik

Chief Minister

Hinjili

Home.General Administration.Public Grievance.Other departments not allocated to any Minister.

BJD

2.

Niranjan Pujari

Sonepur

Finance.Excise.

BJD

3.

Bikram Keshari Arukha

Bhanjanagar

Forest & Environment.Parliamentary Affairs.

BJD

4.

Prafulla Kumar Mallik

Kamakshyanagar

Steel & Mines.Works.

BJD

5.

Ranendra Pratap Swain

Athagarh

Food Supplies.Consumer Welfare.Co-operation.

BJD

6.

Padmanabha Behera

Birmaharajpur

Transport.Planning & Convergence.Commerce.

BJD

7.

Pratap Jena

Mahanga

Housing.Panchayati Raj.Drinking Water.Law.Urban Development.

BJD

8.

Aruna Kumar Sahoo

Nayagarh

Agriculture & Farmers Empowerment.Fisheries & Animal Resources Development.Higher Education.

BJD

9.

Sudam Marndi

Bangriposi

Revenue.Disaster Management.

BJD

10.

Susanta Singh

Bhatli

Rural Development.Labour & Employees.State Insurance.

BJD

11.

Tukuni Sahu

Titlagarh

Women and Child Development.Mission Shakti.

BJD

12.

Jagannath Saraka

Bissam Cuttack

ST & SC Development (Independent Charge)

Minorities & Backward Classes Welfare (Independent Charge).

BJD

13.

Dibya Shankar Mishra

Junagarh

Home

(MOS)

Energy (Independent Charge)

Industries (Independent Charge)

Micro, Small & Medium Enterprises (Independent Charge).

BJD

14.

Ashok Chandra Panda

Ekamra Bhubaneswar

Science & Technology (Independent Charge)

Public Enterprises (Independent Charge)

Social Security & Empowerment of Persons with Disability (Independent Charge)

BJD

15.

Samir Ranjan Das

Nimapara

School & Mass Education (Independent Charge).

BJD

16.

Jyoti Prakash Panigrahi

Simulia

Tourism (Independent Charge)

Odia Language (Independent Charge)

Literature & Culture (Independent Charge).

BJD

17.

Premananda Nayak

Telkoi

Skill Development & Technical Education (Independent Charge).

BJD

18.

Raghunandan Das

Balikuda-Erasama

Water Resources (Independent Charge).

Information & Public Relations (Independent Charge).

BJD

19.

Padmini Dian

Kotpad

Handlooms (Independent Charge).

Textiles (Independent Charge)

Handicrafts (Independent Charge).

BJD

20.

Tusharkanti Behera

Kakatpur

Electronics & Information Technology (Independent Charge)

Sports & Youth Services ( Independent Charge).

BJD
The Governor of Odisha leads the government in 30 districts of the state which also consists of an executive, a judiciary, and a legislative branch.The head of state of Odisha is the Governor, appointed by the President of India on the advice of the Central government similar to the other states of India.
The Chief Minister is the head of government and is vested with most of the executive powers. The present Legislative Assembly of Odisha is unicameral, consisting of 147 Members of the Legislative Assembly (M.L.A). Its term is 5 years, unless sooner dissolved.
---
READ|List of new Cabinet Ministers of India 2022: Check the updated list with Portfolio