List of 11 Cruises Sailing in India
Cruises sailing in India provide world-class entertainment along with exquisite cuisine and a host of other amenities that will keep travelers occupied. Check the list of 11 cruises sailing in India.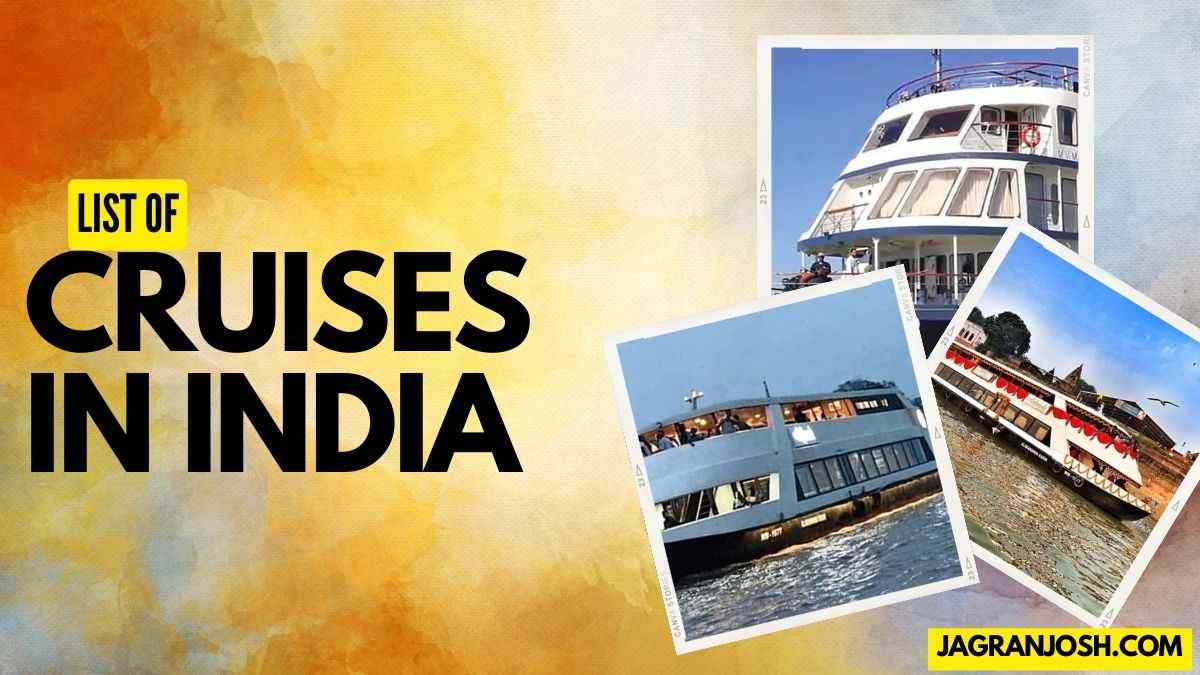 List of 11 Cruises Sailing in India
Large passenger ships known as cruise ships are used mostly for leisure travel. Unlike ocean liners, cruise ships usually travel round-trip to different ports of call where guests can take "shore excursions" (tours). On "cruises to nowhere" or "nowhere voyages," cruise ships travel roundtrip for two to three nights without stopping at any ports.
In comparison to ocean liners, modern cruise ships typically have less hull strength, speed, and agility. Recent vessels, though, have been referred to as "balcony-laden floating condominiums" because of the amenities they have added to cater to water tourists. Do you know about the cruises sailing in India?
List of 11 Cruises Sailing In India
The first cruise ship ever built in India, the MV Ganga Vilas, set out from Varanasi in Uttar Pradesh and will travel via Bangladesh to Dibrugarh in Assam. In 51 days, it will travel 3,200 kilometres along 27 different river systems through five states in India and Bangladesh.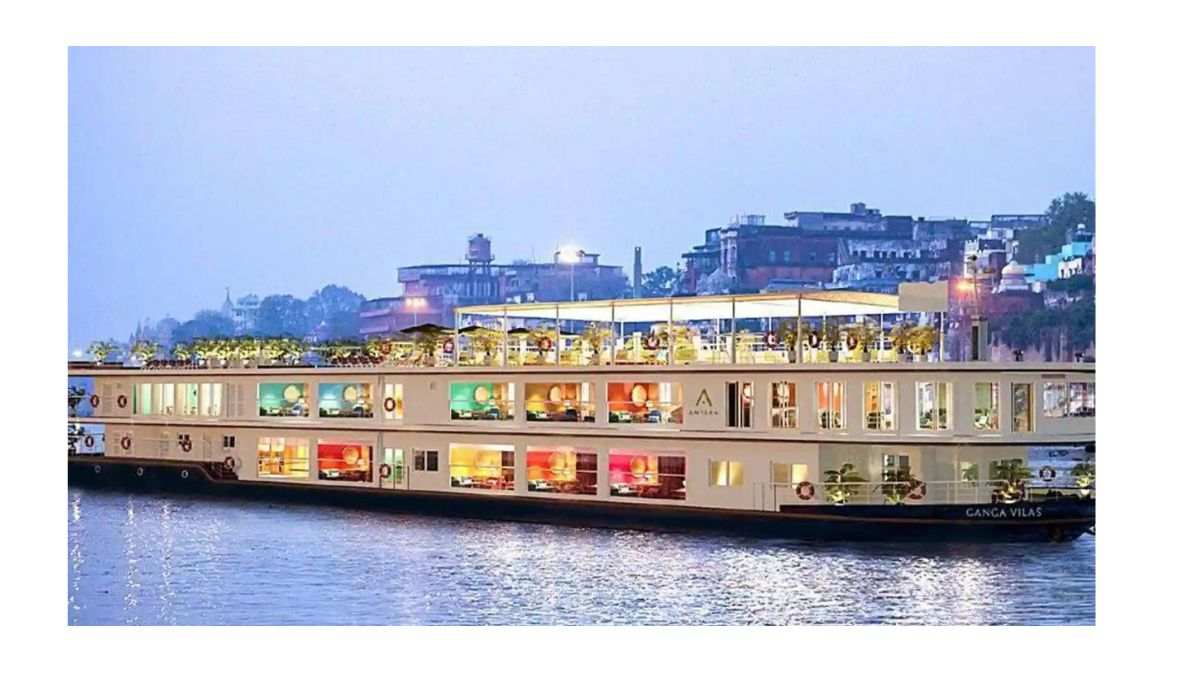 Source: ANI
2. Sunderban Luxury Cruise
The Padma, Brahmaputra, and Meghna rivers combine to form a vast delta that is home to the Sunderbans, a UNESCO World Heritage Site. Navigate through a world of roaring tigers and nearby villages while exploring enriching performances of folk theatre.
3. M.V Mahabaahu Cruise
The ship is beautifully decorated, and there is a pool for guests to cool off in on a hot summer day. You will travel through the best northeastern states, including Assam and Tezpur, on this cruise. The ship also has onboard amenities like a spa, a swimming pool, and a jacuzzi. You can also enjoy cooking classes, a variety of cultural performances, and seeing one-horned rhinos.
4. Lakshadweep Cruise
Lakshadweep Cruise Package features relaxing excursions, meals, and lodging. You can visit the locals while on the cruise to get a glimpse of their way of life. On some of the islands, tourists can enjoy turtle walking, coral reef walking, and bird watching. And also for some extra fun, you can rent jet skis and water scooters.
5. The Luxury Vrinda
Explore Alleppey's backwaters on this luxurious cruise ship, which provides all of its passengers with a variety of amenities like onboard meals and deluxe luxury cabins. One can choose to take part in off-board activities like house boating, watching a cultural dance, or fishing, or you can unwind and take in the beautiful views of the Vembanad Sea.
6. The Oberoi Motor Vessel Vrinda Cruise
The cruise ship has a 16-seat dining area with breakfast, lunch, and dinner options. With its opulent bar and chic conference room, it meets everyone's needs, serving both international and regional delicacies. While staying at the property, which provides guests with upscale bellboy and butler services, take in the luxury of nature and the beauty of luxury.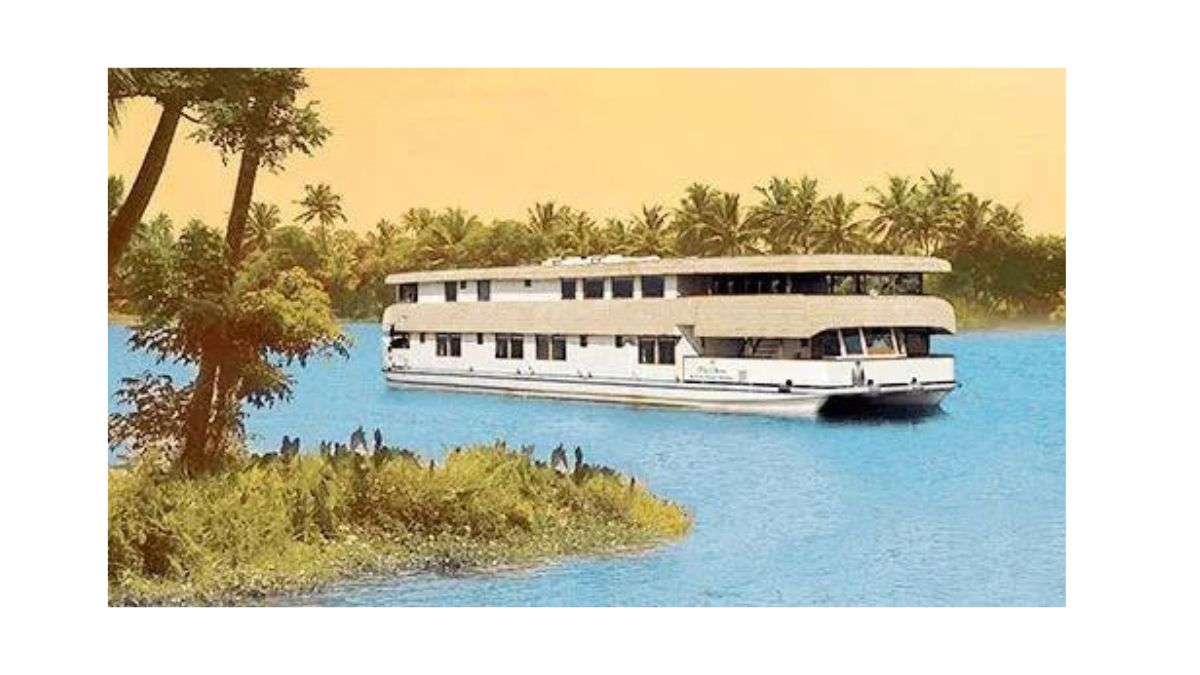 Source: Oberoi Hotels
7. River Ganges Heritage Cruise
The River Ganges Heritage Cruise will give you a glimpse into the cultural aspects that persisted in the eastern part of India for a long time along its 260-kilometre route, which is dotted with historical sites, religious locations, and numerous eco-friendly habitations. Join a seven-day historical journey by boarding the River Ganges Heritage Cruise.
8. Goa Cruise Destination
Sail along the Mandovi River while taking in the most beautiful sunset. Tourists are welcomed on the river cruise with local cuisine, folk music, and dance. As you cruise through lovely sights of peaceful surroundings, you'll be offered alcoholic and non-alcoholic beverages as well as mouthwatering treats. Dolphins might even be spotted.
9. Costa Neo Classica Cruise
Costa Cruise offers vacation cruise packages. Prepare to unwind during your all-inclusive cruise vacation. It leaves Mumbai and travels to the Maldives. There are 654 cabins in total, 428 of which have private balconies and a lovely view of the ocean. There is also an onboard shopping mall, a library, a ballroom, a fitness centre, a swimming pool, and four Jacuzzis
10. Kerala Backwater Cruise
A cruise through the backwaters of Kerala will transport you through a maze-like system of rivers, inlets, lagoons, and lakes that run parallel to the Arabian Sea coast. The majority of backwater cruises depart from Alleppey, which is located about two hours south of Kochi. referred to as the "Venice of East" and the "City of Canals."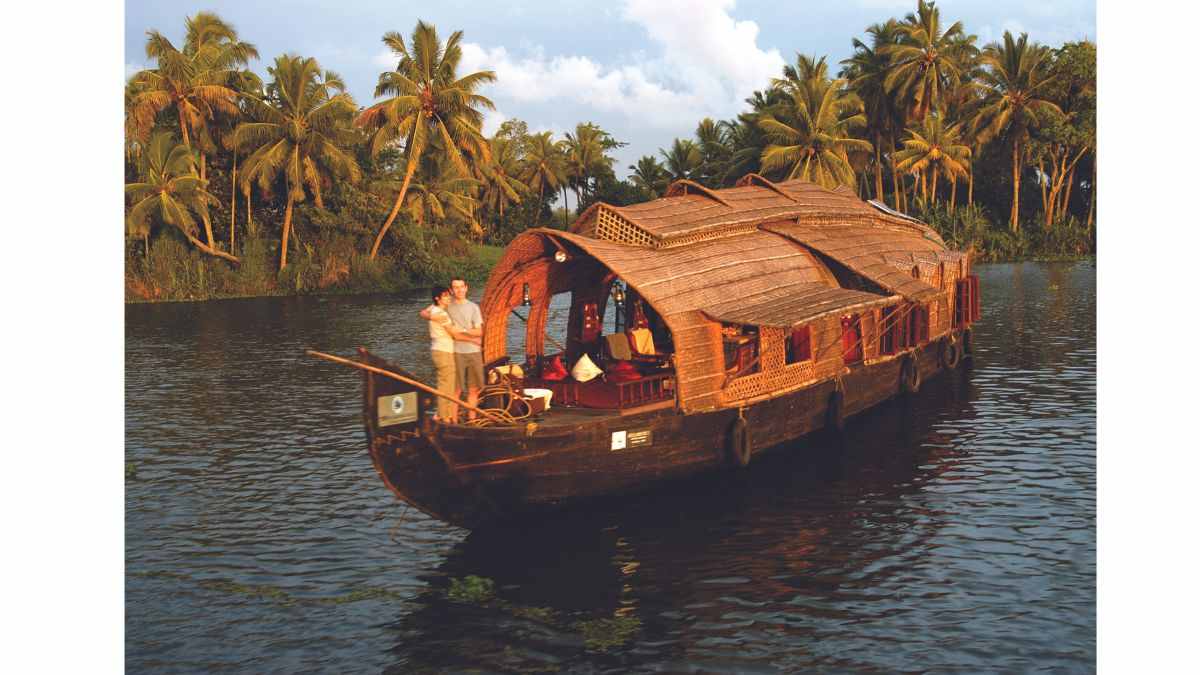 Source: Kerala Tourism
11. Andaman Islands Cruise
There are numerous cruise lines that will transport you through the Andaman Islands' lush green surroundings. Off-shore activities like canoeing, kayaking, fishing, snorkelling, and other water sports are available. It is only possible from the ports of Kolkata, Vizag, and Chennai to take a cruise to the Andaman Islands.
People often refer to cruise ships as floating paradises. These magnificent works of engineering and art are made to provide passengers with a vacation that includes lodging and entertainment while putting an emphasis on onboard comfort and amenities.
| | | |
| --- | --- | --- |
| Cruise Name | Boarding Port | Final Destination |
| MV Ganga Vilas | Varanasi | Dibrugarh |
| Sunderban Luxury Cruise | Namkhana, Kolkata | Sunderbans |
| The Oberoi Motor Vessel Vrinda Cruise | Allapuzha | Kochi |
| River Ganges Heritage Cruise | Kolkata | Murshidabad, Kolkata |
| M.V Mahabaahu Cruise | Guwahati | Neamati |
| Lakshadweep Cruise | Lakshadweep | Lakshadweep |
| The Luxury Vrinda | Cherthala | Kochi |
| Goa Cruise Destination | Mumbai | Goa |
| Costa Neo Classica Cruise | Mumbai | Maldives |
| Kerala Backwater Cruise | Alleppey | Kumarakom |
| Andaman Islands Cruise | Kolkata, Chennai | Andaman Island |
Note: The boarding port and final destinations can alter according to booking categories.
FAQ
Which is the biggest cruise in India?
MV Ganga Vilas is the biggest cruise in India.
Which cruise is best in India?
The options are wide and subjective but at present MV Ganga Vilas is on top.
How much does a cruise ship cost in India?
The cruise ship tour packages in India would cost you around INR 15000 to INR 35000 per person.
Is there any cruise ship in India?
There are more than 100 cruise ships in India.