List of Top 10 Famous Indian Wrestlers
Wrestling is one of the oldest sports in the world and also holds a pivotal place in India's rich cultural heritage. India has produced some of the best wrestlers of all time. Read on to learn who are the top 10 famous wrestlers of India.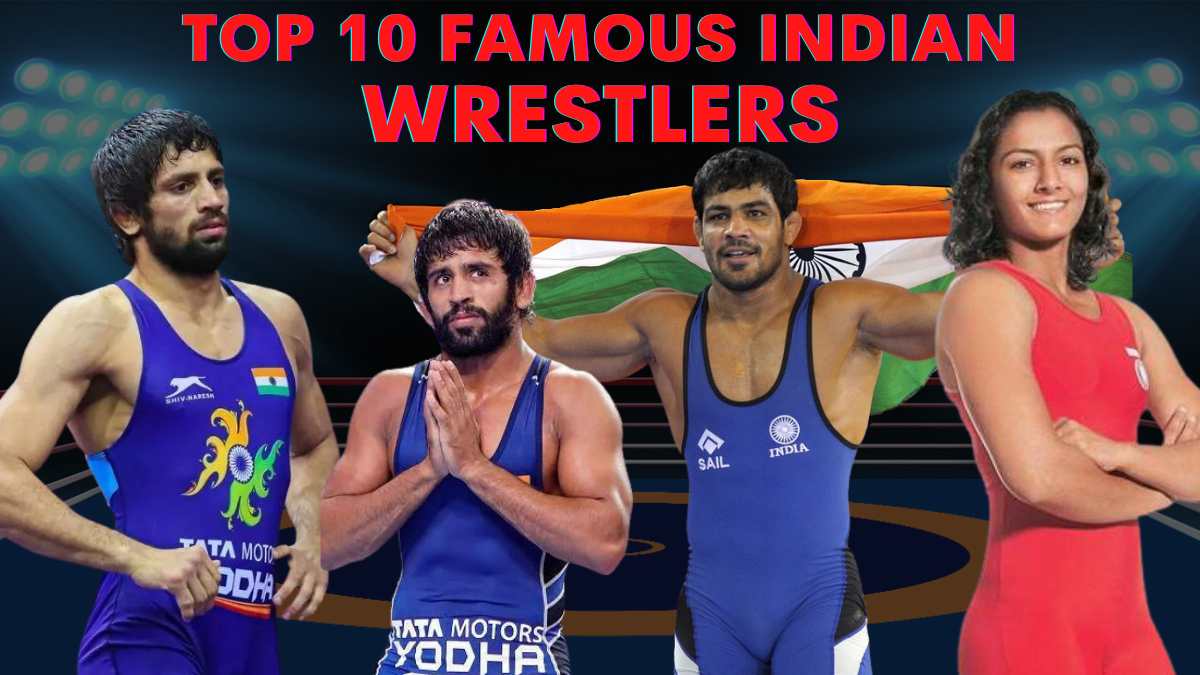 List of Top 10 Famous Indian Wrestlers
Wrestling, commonly called Kushti or Pehlwani in India, is a beloved sport in the country that has produced multiple world-class athletes. Wrestling is an ancient sport that has been practised in various forms all over the world for centuries. The ancient Greeks, Babylonians, and Egyptians competed in wrestling and even organized tournaments thousands of years ago.
Wrestling is also documented in the Indian Vedas and epics Ramayana and Mahabharata. It's no surprise that wrestling is among the most revered sports in India. Many wrestlers of India have made the country proud with their international achievements. Wrestlers are becoming increasingly popular as a result of their contributions to the nation and high societal regard. Let's take a look at the top 10 most famous Indian wrestlers.
Related: List of Top 10 Famous Female Wrestlers of India
List of Top 10 Famous Indian Wrestlers
1. Sushil Kumar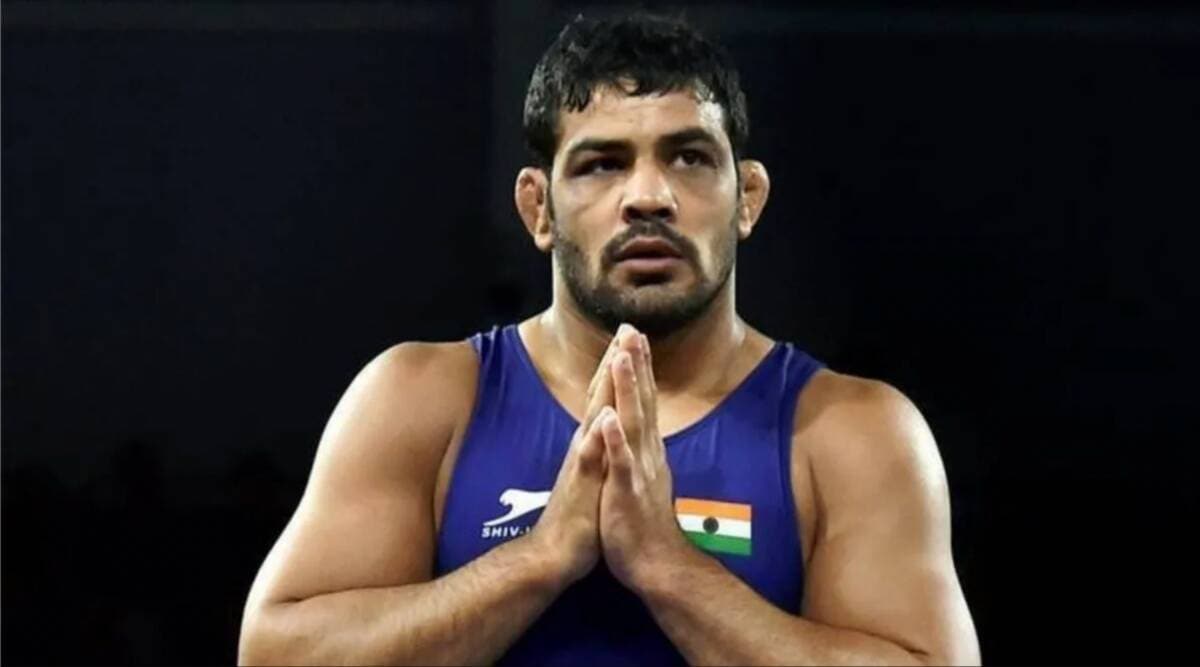 Source: The Indian Express
Sushil Kumar is arguably the greatest Indian wrestler of the modern era and also the most controversial one. He won India's first Olympic medal since 1952 at the 2008 Beijing Olympics. Sushil Kumar is known for his highly technical yet fierce wrestling skills. Even at the highest levels, he ragdolled his competition. In 2010, Kumar became the first Indian to win a gold medal at the World Championships. Due to contracting a stomach bug just before the 2012 London Olympics finals, Sushil Kumar lost out on the coveted gold medal and had to settle for silver. He failed to qualify for the 2016 Rio Olympics and got into controversy for sabotaging Narsingh Yadav's career by entangling him in a doping scandal with tainted supplements.
2. Geeta Phogat
Source: HerZindagi
Geeta Phogat is one of the most famous female wrestlers in India and pioneered women's wrestling in the country. Phogat and her sister Babita were trained by their father, Mahavir Singh Phogat, a former wrestler who saw great potential in the pair. At the time, girls were forbidden to wrestle in most parts of the country. But with the guidance and support of her family, Geeta overcame the social barriers to transform into one of the finest female wrestlers in Indian history. Even a movie was made on the Phogat family - Aamir Khan's Dangal. Geeta Phogat won India's first gold medal in wrestling at the 2010 New Delhi Commonwealth Games.
3. Bajrang Punia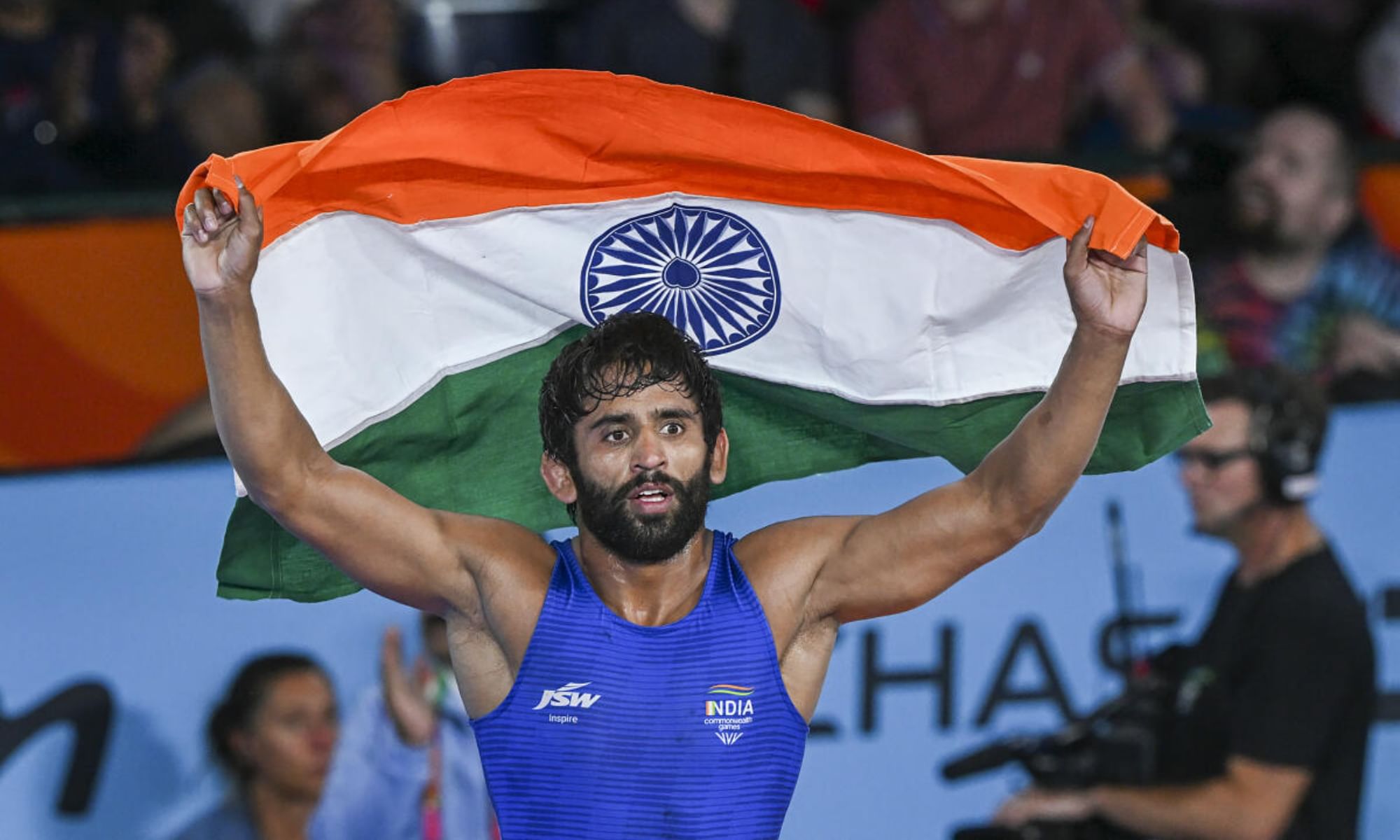 Source: Khel Now
Bajrang Punia is an Indian wrestler from Haryana who is renowned for his athleticism and quickness. Although his career has been plagued with injuries, Punia has managed to come back stronger every time. Bajrang Punia is the only Indian wrestler to win 4 medals (1 silver, 3 bronze) at the World Championships. He is also an Asian Games gold medalist and a two-time Commonwealth gold medalist. However, Punia's biggest achievement is perhaps his 2020 Tokyo Olympics bronze medal. Punia defeated Kazakhstan's Daulet Niyazbekov by an 8-0 margin despite a knee injury. At 28 years old, Punia hopes to represent India again at the 2024 Paris Olympics.
Related: Bajrang Punia Biography: Wife, Gold Medals, Age, Medal, Brother, State, Diet, Records & other details
4. Yogeshwar Dutt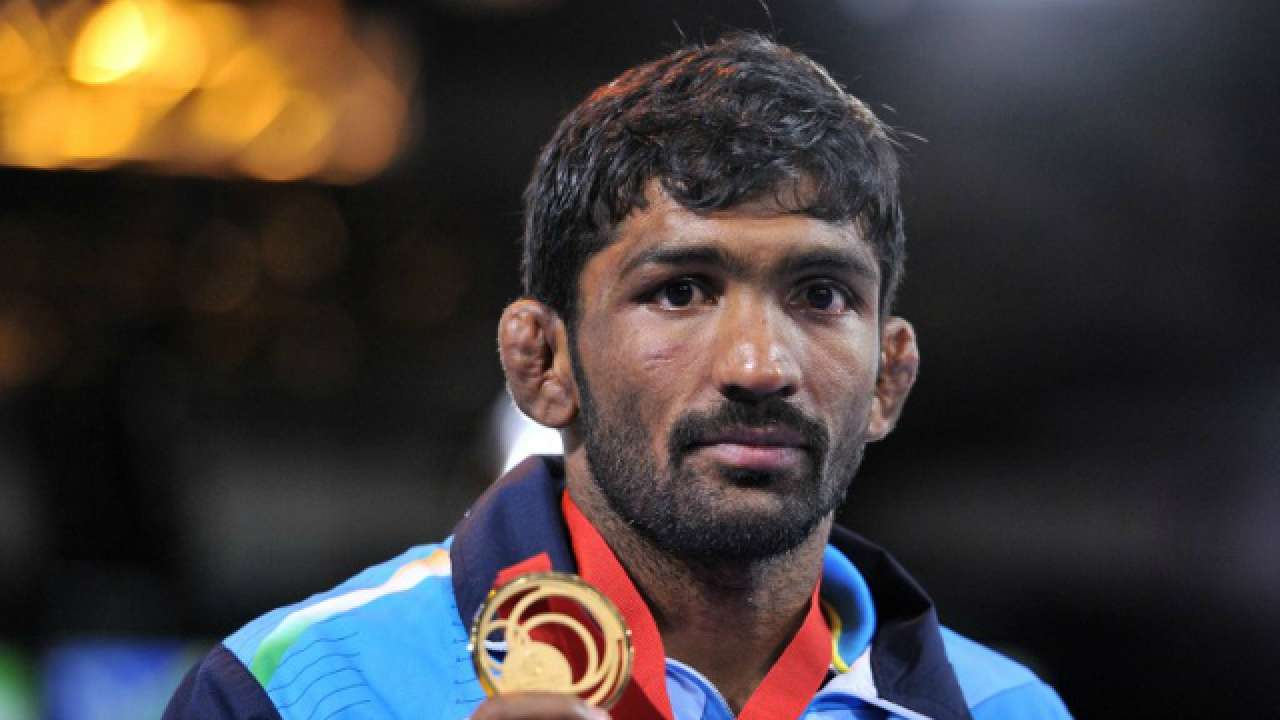 Source: DNA India
Yogeshwar Dutt is another famous wrestler from the Indian state of India. Dutt began training at an early age and overcame many odds to win medals at the Olympics, Asian Games, and Commonwealth Games. Dutt has been an inspiration for many Indian wrestlers and mentored the likes of Bajrang Punia and Ravi Kumar Dahiya. Dutt joined the nationalist Bharatiya Janata Party in 2019.
5. KD Jadhav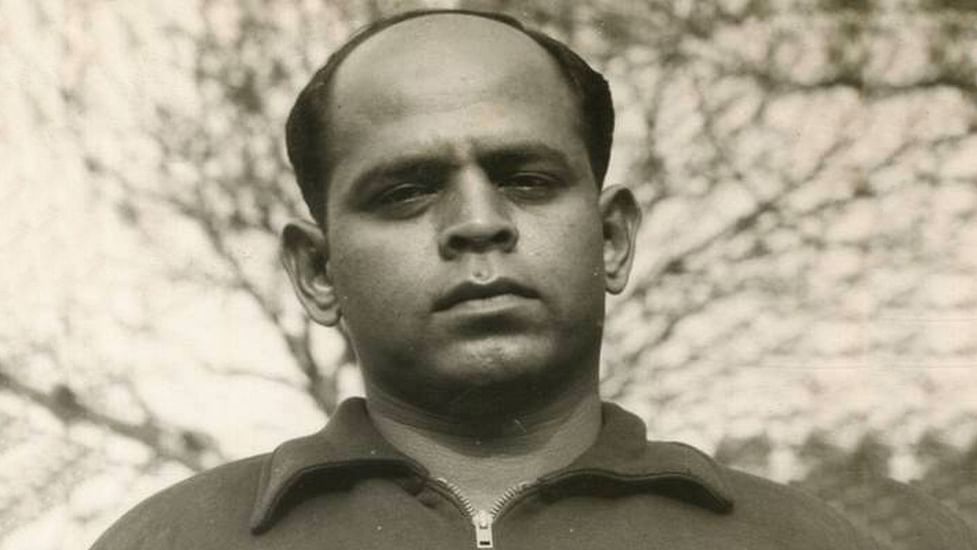 Source: The Print
K.D. Jadhav was Independent India's first individual medalist at the Olympics. Jadhav was famous for his small stature and lightning-quick speed. He won a bronze medal at the 1952 Helsinki Olympics and later served as a wrestling coach.
Related: Google Doodle: Who is Khashaba Dadasaheb Jadhav, the first Indian Athlete who won Olympic Medal?
6. Deepak Punia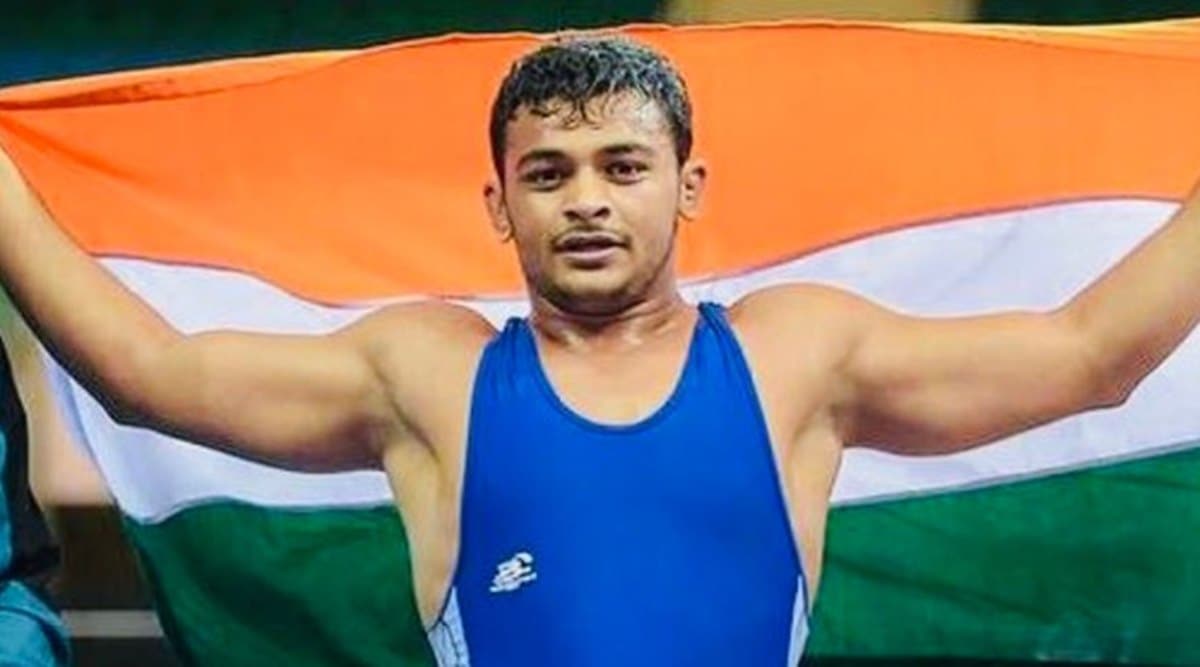 Source: The Indian Express
Deepak Punia is another promising young wrestler in India. He won a silver medal at the 2019 World Wrestling Championships in Nur-Sultan and at the 2022 Birmingham Commonwealth games. Punia is a Junior Commissioned Officer in the Indian Army and competes in the 86 kg weight class.
7. Vinesh Phogat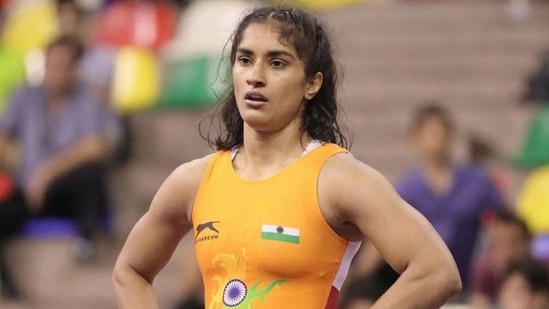 Source: Hindustan Times
Indian wrestler Vinesh Phogat is a member of the well-known Phogat family. Vinesh is a native of Haryana and was mentored by her uncle, Mahavir Singh Phogat, at a young age. Vinesh is one of India's most talented female wrestlers and was on a roll at the 2016 Rio Olympics. An injury in the quarterfinals killed her hopes of securing a medal, but she made a dramatic comeback two years later, winning gold in both the Asian Games and Commonwealth Games in 2018.
8. Ravi Kumar Dahiya
Source: Haribhoomi
Ravi Kumar Dahiya is an Indian wrestler hailing from Haryana who rose to fame by winning the silver medal at the 2020 Tokyo Olympics. Dahiya was trailing by a whopping 9 points in the semifinal but made a miraculous recovery and pinned his opponent in the final moments of the bout to win by fall. Dahiya lost the final on points and registered his name in the annals of history. Only 23 years old, Dahiya has a bright future ahead of him and has won gold at the Asian Games and Commonwealth Games as well.
Related: Top 7 Best Football Players of India (2022)
9. Sakshi Malik
Source: The Bridge
Sakshi Malik is one of the most prolific female wrestlers in India. She created history at the 2016 Olympics in Rio by winning the bronze medal and becoming India's first Olympic medalist ever. Surprisingly, Malik went in place of Indian female wrestling icon Geeta Phogat, who was injured at the time. Sakshi Malik presently works for the Indian Railways and recently won the gold medal at the 2022 Commonwealth Games in Birmingham.
10. Gama Pehelwan
Source: Wikimedia Commons
Ghulam Mohammad Baksh Butt, also known as The Great Gama, was a strong man and wrestler in British India. Born in Amritsar, Gama remained undefeated throughout his career and also won the Rustam-e-Hind (Indian Wrestling Championship). Due to a lack of quality competition in India, Gama began challenging international grapplers and defeated many acclaimed wrestlers and judokas. Gama's skills and training regiment even inspired Bruce Lee.
Sr No

Wrestler

Top Achievement

1

Sushil Kumar

Silver - 2012 London Olympics

Gold - 2010 Moscow World Wrestling Championships

2

Geeta Phogat

Gold - 2010 New Delhi Commonwealth Games

3

Bajrang Punia

Bronze - 2020 Tokyo Olympics

Silver - 2018 Budapest World Wrestling Championships

4

Yogeshwar Dutt

Bronze - 2012 London Olympics

5

K.D Jadhav

Bronze - 1952 Helsinki Olympics

6

Deepak Punia

Silver - 2019 Nur-Sultan World Wrestling Championships

5

Vinesh Phogat

Gold - 2018 Jakarta Asian Games Gold - 2018 Gold Coast Commonwealth Games

8

Ravi Kumar Dahiya

Silver - 2020 Tokyo Olympics

9

Sakshi Malik

Gold - 2016 Rio Olympics

Gold - 2022 Birmingham Commonwealth Games

10

The Great Gama

Rustam-e-Hind

World Heavyweight Championship (1910)
Also Read: Rohit Sharma Biography: Early Life, Cricket career, Key Records and Awards
FAQ
Who is the best wrestler of India?
Sushil Kumar is undoubtedly the best wrestler in Indian history due to his unmatched accomplishments. Kumar is a two-time Olympic medalist (2008-bronze, 2012-silver) and the 2010 World Wrestling Champion. Kumar inspired an entire generation of wrestlers in India. However, Sushil Kumar's personal life is rife with controversies and is currently jailed for murdering a young wrestler.
Who is the most famous wrestler in India?
Sushil Kumar and The Great Gama are the most famous wrestlers in India. Thanks to Aamir Khan's Dangal, the Phogat sisters have also become household names in India.