Optical Illusions challenge the human brain to think hard as all optical illusion pictures are fascinating and mind-bending. Optical Illusions are known to trick your mind and vision to change your perception of an object. Motion optical illusions are created by mixing patterns of high-contrast colours or lines so that when you look at them, they appear to be moving when actually they are still images. From disappearing dots to spinning circles, there are optical illusions that will blow your mind.
5 Mind-Blowing Viral Optical Illusions Pictures: In Photos
In this article, we pick 5 of the best optical illusion pictures that went viral on the internet.
#1 How many horses are there?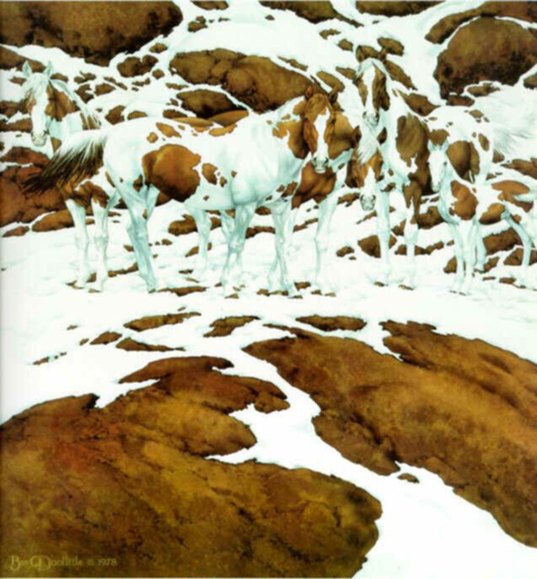 This optical illusion asking, 'How many horses are there?' went viral on the internet. This optical illusion picture created by an American artist Bev Doolittle shows several horses standing in snowy mountains. The picture has left many questioning if there are five or seven horses. How many horses do you see? The artist herself claims that there are 5 horses.
#2 The hidden tiger optical illusion
Claims tell that only 1% of people could solve this hidden tiger optical illusion. We can see one tiger right in front of our eyes. But this optical illusion challenges you to find another tiger hidden in this picture. Can you spot the hidden tiger? Well, let us reveal the answer: If you focus sharply on the tiger's stripes you will see 'the hidden tiger' written over him. There is not actually a second tiger in the picture.
#3 The spinning vortex optical illusion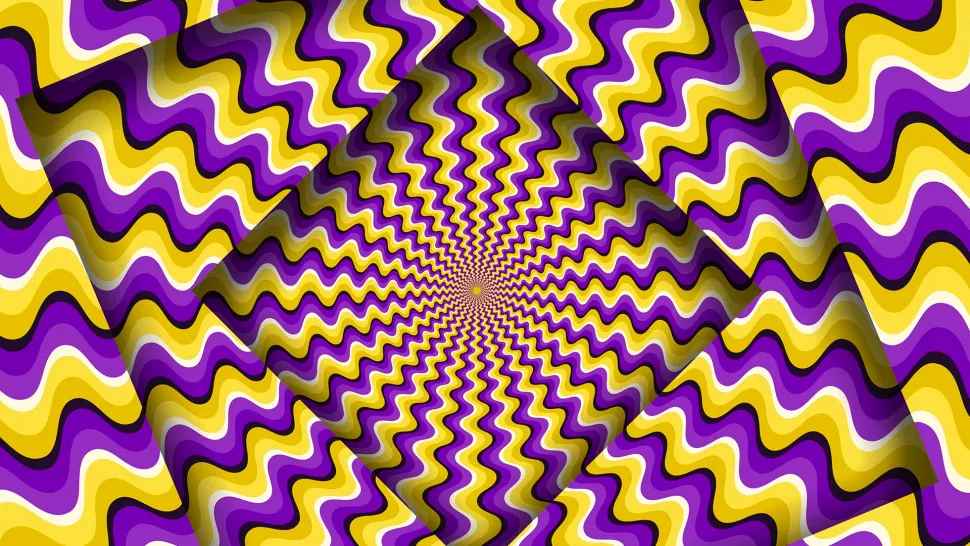 This spinning vortex optical illusion picture went viral as people could not wrap their heads around it. Why? Well, when you wander your eyes over this yellow and purple vortex-like design, this optical illusion will appear to be moving when actually it is just a still image. When you concentrate on the centre of the image, you shall see it stops spinning. Amazing, isn't it?
#4 The cat on the stairs optical illusion
Another viral optical illusion picture shows a cat however it is difficult to point out if our feline friend is going up or down the stairs. In this illusion, the cat is taking a paw forward with its tail up in the air. So, the cat is definitely moving. However, it depends on your perspective if you see the cat going downstairs or upstairs.
#5 The world's oldest optical illusion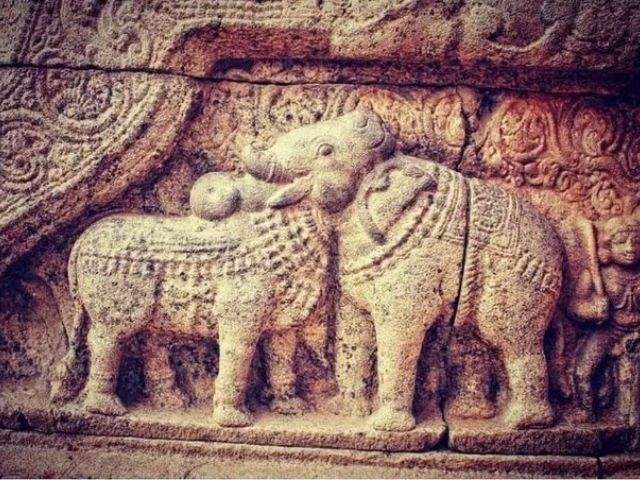 This 900-year-old optical illusion in Tamil Nadu, India is considered to be the world's oldest optical illusion. This optical illusion picture shows a piece of sculpture at the Airavatesvara Temple in Tamil Nadu. This stunning sculpture dates back to the 12th century Dravidian architecture which depicts a bull and an elephant. Both animals appear to share one head, but you can only see one at a time. Which one do you see the first? A bull or an elephant.