Most Runs in ODI Cricket: Cricket is among the most-watched and beloved sports in the world, especially in Southeast Asia. Countries like India, Pakistan and Bangladesh worship cricket.
The game originated in England a few centuries ago and spread to British colonies like the West Indies, India, South Africa and Australia. Cricket used to be played as a gentleman's game, and a typical match lasted almost a week.
However, cricket has become immensely more exciting and action-packed since the introduction of the limited limited-overs format. Now, games can be completed in a day or even a few hours. The most popular limited-overs cricket format is the One-Day International (ODI).
As the name suggests, a typical ODI game is finished within a day and also allows players to flex their skills without sacrificing the entertainment of fans. The most exciting aspect of a cricket match is the batting, and almost all the fans love to see their favourite batsmen hit the ball across the stands.
Today, we'll take a look at the highest run scorers in ODI cricket.
Related:
Players With Most Runs in ODI Cricket
#1 Sachin Tendulkar
India's Sachin Tendulkar is a living legend and is often regarded as the greatest cricketer of all time. Tendulkar is the highest run scorer in cricket and ODI and Test formats as well. In a career spanning over two decades, Tendulkar scored 18,426 runs in 463 games. It's a record that will never be surpassed. Tendulkar also scored the first ODI double-century and has hit 49 centuries in the format too.
#2 Kumar Sangakkara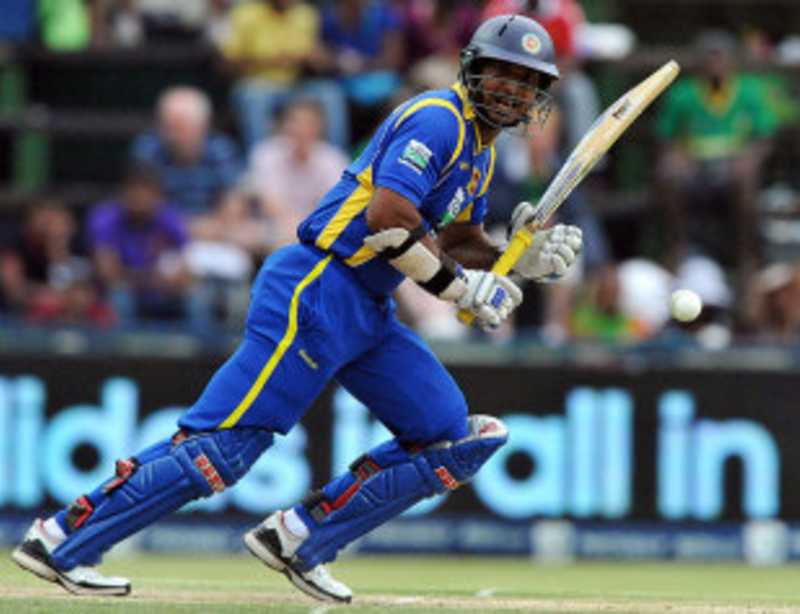 Sri Lanka's Kumar Sangakkara is counted among the greatest wicket-keepers and captains in cricket. Sangakkara led the Sri Lankan team to the 2011 World Cup final and also performed well as a batter in the subsequent 2015 edition. Sangakkara is the second-highest run-scorer of all time and in the ODI format as well. Sangakkara scored 14,234 runs in 404 matches with a highest score of 169 and hit 25 centuries.
#3 Virat Kohli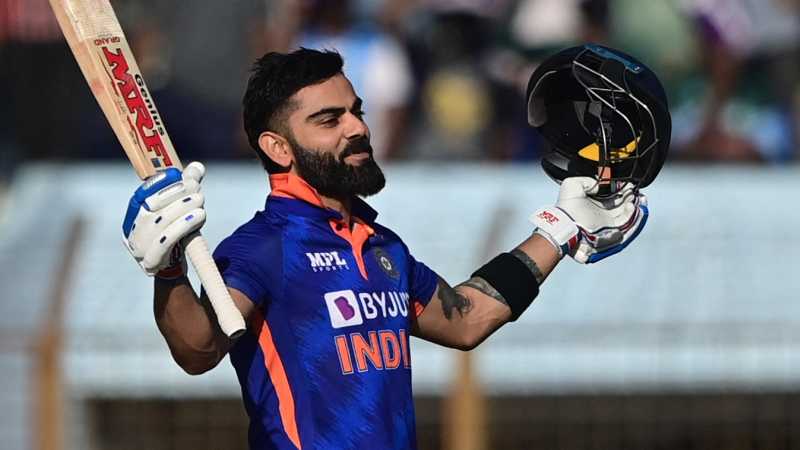 Virat Kohli is considered the best batsman in modern cricket and even after a 15-year career, is showing no signs of slowing down. Kohli is the fifth-highest run scorer in ODI cricket and International Cricket. Kohli has hit 79 centuries as well internationally. He is a top-order batsman and former captain of the Indian team. Kohli has scored 13,707 runs in ODI in just 291 games.
#4 Ricky Ponting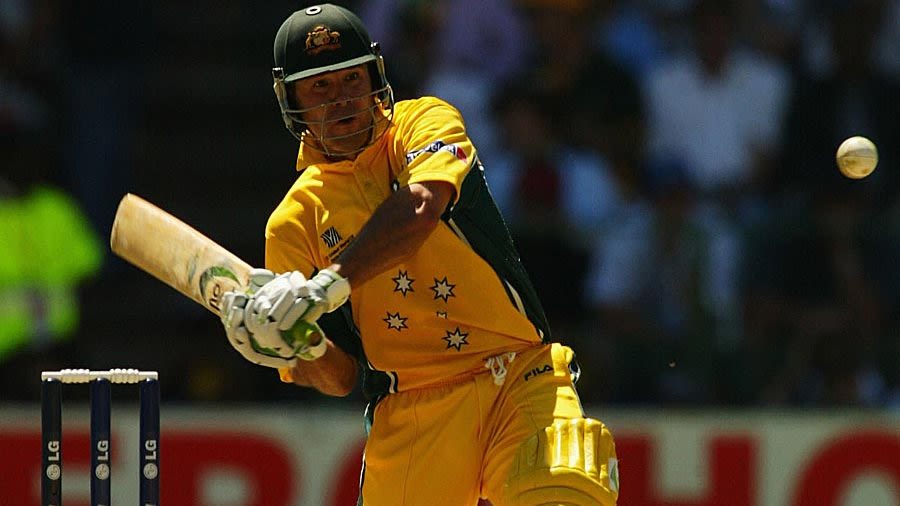 Ricky Ponting is another ICC Hall of Famer and an idol of Australian cricket. Ponting was an accomplished top-order batsman and excellent fielder who led Australia to two consecutive World Cup victories as a captain. He's considered one of the most successful cricket captains and is also the fourth-highest run-scorer in International Cricket. Ponting scored 13,704 runs in 375 matches, along with 30 centuries.
#5 Sanath Jayasuriya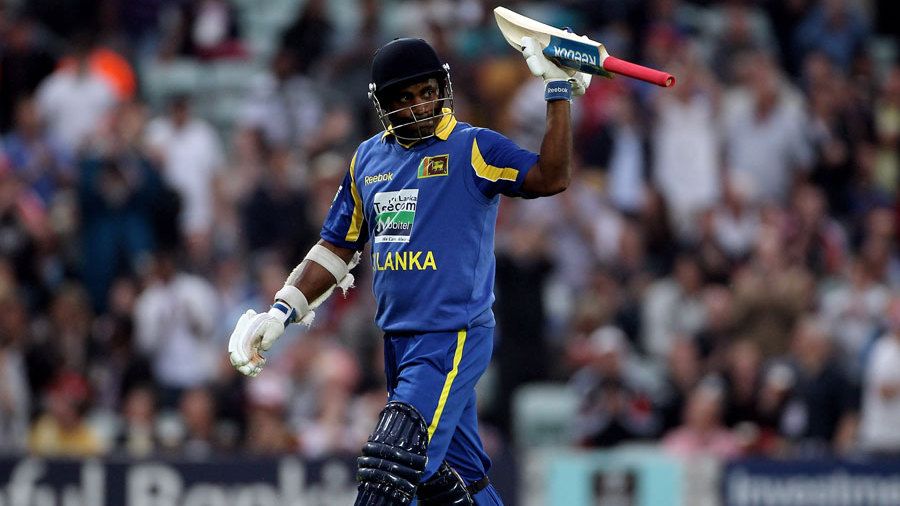 Sri Lanka's Sanath Jayasuriya helped popularise the One-Day International format of cricket with his explosive playing style and match-winning performances. Jayasuriya was an all-rounder who also played a key role in the 1996 World Cup that Sri Lanka won. Jayasuriya scored 13,430 runs in 445 games.
| | | | | | | |
| --- | --- | --- | --- | --- | --- | --- |
| Position | Player | Runs | Match | Innings | Highest Score | Span |
| 1 | Sachin Tendulkar (India) | 18426 | 463 | 452 | 200* | 1989-2012 |
| 2 | Kumar Sangakkara (Sri Lanka) | 14234 | 404 | 380 | 169 | 2000-2015 |
| 3 | Virat Kohli (India) | 13707 | 291 | 279 | 183 | 2008-2023 |
| 4 | Ricky Ponting (Australia) | 13704 | 375 | 365 | 164 | 1995-2012 |
| 5 | Sanath Jayasuriya (Sri Lanka) | 13430 | 445 | 433 | 189 | 1989-2011 |
| 6 | Mahela Jayawardene (Sri Lanka) | 12650 | 448 | 418 | 144 | 1998-2015 |
| 7 | Inzamam-ul-Haq (Pakistan) | 11739 | 378 | 350 | 137* | 1991-2007 |
| 8 | Jacques Kallis (South Africa) | 11579 | 328 | 314 | 139 | 1996-2014 |
| 9 | Sourav Ganguly (India) | 11363 | 311 | 300 | 183 | 1992-2007 |
| 10 | Rahul Dravid (India) | 10889 | 344 | 318 | 153 | 1996-2011 |
| 11 | MS Dhoni (India) | 10773 | 350 | 297 | 183* | 2004-2019 |
| 12 | Rohit Sharma (India) | 10662 | 261 | 253 | 264 | 2007-2023 |
| 13 | Chris Gayle (West Indies) | 10480 | 301 | 294 | 215 | 1999-2019 |
| 14 | Brian Lara (West Indies) | 10405 | 299 | 289 | 169 | 1990-2007 |
| 15 | Tillakaratne Dilshan (Sri Lanka) | 10290 | 330 | 303 | 161* | 1999-2016 |
| 16 | Mohammad Yousuf (Pakistan) | 9720 | 288 | 273 | 141* | 1998-2010 |
| 17 | Adam Gilchrist (Australia) | 9619 | 287 | 279 | 172 | 1996-2008 |
| 18 | AB de Villiers (South Africa) | 9577 | 228 | 218 | 176 | 2005-2018 |
| 19 | Momammad Azharuddin (India) | 9378 | 334 | 308 | 153* | 1985-2000 |
| 20 | Aravinda de Silva (Sri Lanka) | 9284 | 308 | 296 | 145 | 1984-2003 |
| 21 | Saeed Anwar (Pakistan) | 8824 | 247 | 244 | 194 | 1989-2003 |
| 22 | Shivnarine Chanderpaul (West Indies) | 8778 | 268 | 251 | 150 | 1994-2011 |
| 23 | Yuvraj Singh (India) | 8701 | 304 | 278 | 150 | 2000-2017 |
| 24 | Desmond Haynes (West Indies) | 8648 | 238 | 237 | 152* | 1978-1994 |
| 25 | Ross Taylor (New Zealand) | 8607 | 236 | 220 | 181* | 2006-2022 |
| 26 | Marvan Atapattu (Sri Lanka) | 8529 | 268 | 259 | 132* | 1990-2007 |
| 27 | Mark Waugh (Australia) | 8500 | 244 | 236 | 173 | 1988-2002 |
| 28 | Tamim Iqbal (Bangladesh) | 8357 | 243 | 240 | 158 | 2007-2023 |
| 29 | Virender Sehwag (India) | 8273 | 251 | 245 | 219 | 1999-2013 |
| 30 | Hashim Amla (South Africa) | 8113 | 181 | 178 | 159 | 2008-2019 |
| 31 | Herchelle Gibbs (South Africa) | 8094 | 248 | 240 | 175 | 1996-2010 |
| 32 | Shahid Afridi (Pakistan) | 8064 | 398 | 369 | 124 | 1996-2015 |
| 33 | Stephen Fleming (New Zealand) | 8037 | 280 | 269 | 134* | 1994-2007 |
| 34 | Michael Clarke (Australia) | 7981 | 245 | 223 | 130 | 2003-2015 |
| 35 | Eoin Morgan (England) | 7701 | 248 | 230 | 148 | 2006-2022 |
| 36 | Steve Waugh (Australia) | 7569 | 325 | 288 | 120* | 1986-2002 |
| 37 | Shoaib Malik (Pakistan) | 7534 | 287 | 258 | 143 | 1999-2019 |
| 38 | Arjuna Ranatunga (Sri Lanka) | 7456 | 269 | 255 | 131* | 1982-1999 |
| 39 | Mushfiqur Rahim (Bangladesh) | 7406 | 256 | 239 | 144 | 2006-2023 |
| 40 | Shakib Al Hasan (Bangladesh) | 7384 | 240 | 227 | 134* | 2006-2023 |
| 41 | Javed Miandad (Pakistan) | 7381 | 233 | 218 | 119* | 1975-1996 |
| 42 | Martin Guptill (New Zealand) | 7346 | 198 | 195 | 237* | 2009-2022 |
| 43 | Younis Khan (Pakistan) | 7249 | 265 | 255 | 144 | 2000-2015 |
| 44 | Saleem Malik (Pakistan) | 7170 | 283 | 256 | 102 | 1982-1999 |
| 45 | Nathan Astle (New Zealand) | 7090 | 223 | 217 | 145* | 1995-2007 |
| 46 | Graeme Smith (South Africa) | 6989 | 197 | 194 | 141 | 2002-2013 |
| 47 | Upul Tharanga (Sri Lanka) | 6951 | 235 | 223 | 174* | 2005-2019 |
| 48 | Michael Bevan (Australia) | 6912 | 232 | 196 | 108* | 1994-2004 |
| 49 | Gary Kirsten (South Africa) | 6798 | 185 | 185 | 188* | 1993-2003 |
| 50 | Shikhar Dhawan (India) | 6793 | 167 | 164 | 143 | 2010-2022 |