Most Sixes in Cricket World Cup: The One Day International (ODI) is a limited-overs cricket format that involves two innings of 50 overs each. It lasts for a day and is more fast-paced than traditional Test cricket but more restrained than T20 cricket.
ODI is one of the most exciting forms of cricket, and the majority of games take place in this format nowadays. The quadrennial ICC Cricket World Cup, the biggest and most prestigious cricket event, also follows the ODI rule set and is set to return later this year.
There have several memorable events in the World Cup, like 400+ scores, double centuries, 300+ run chases and more. Sometimes, players forget they are in an ODI match and go for big shots from the go. Many players are known for their ability to send the ball into the stands with a six.
Today, we cover the list of the players with the most sixes in the ICC Cricket World Cup.
ICC Men's Cricket World Cup: Players With Most Sixes
#1: Rohit Sharma
Indian captain Rohit Sharma is the record holder for hitting the most sixes in ICC Men's Cricket World Cup. He quickly went from top 20 to number 1 in just a few games in the 2023 World Cup. He also holds the record for the most international sixes and will probably forever go down as the top six-hitting player in the history of cricket. Sharma hit 54 sixes in 28 innings
#2: Chris Gayle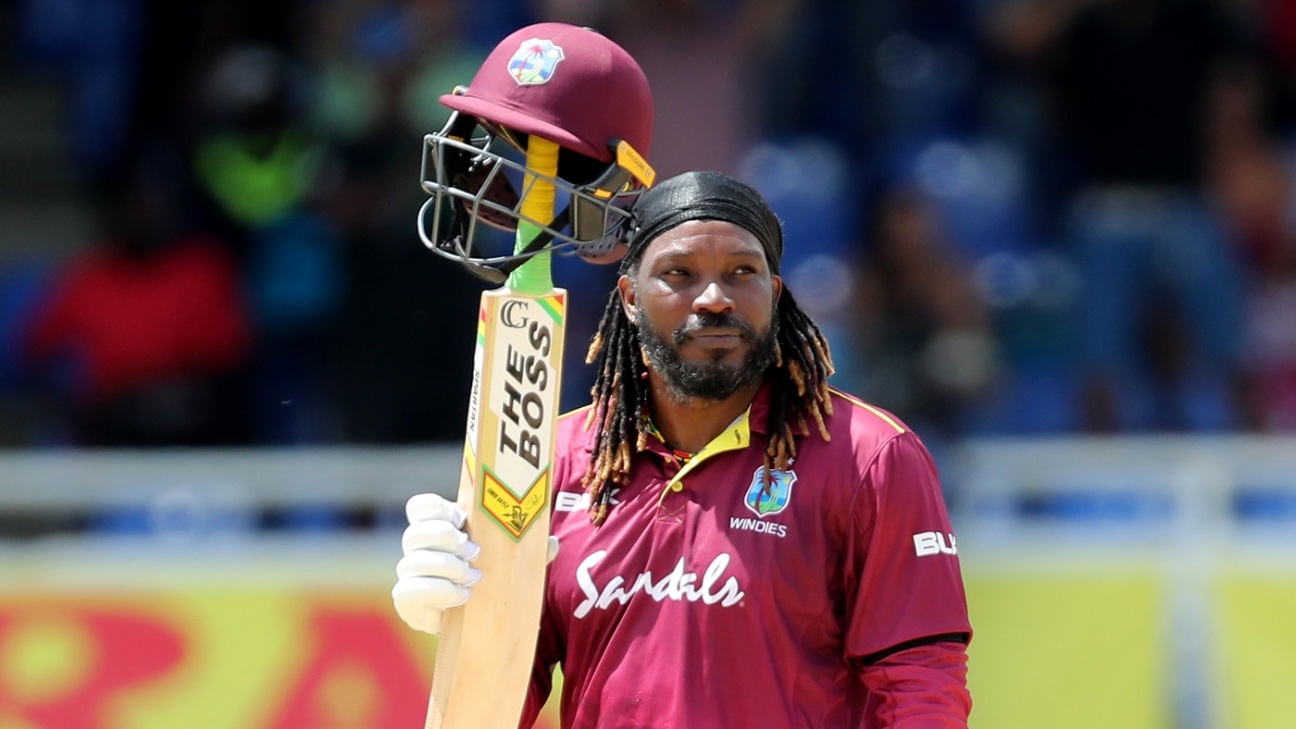 West Indies' striking phenom Chris Gayle is in second place for hitting the most sixes in ICC Men's Cricket World Cup. From 2003 to 2019, Gayle smashed 49 sixes in 34 innings. The player has a reputation for preferring single runs and instead going for boundaries. Gayle is widely considered the best T20 batsman but is not far behind in ODIs either.
#3: Glenn Maxwell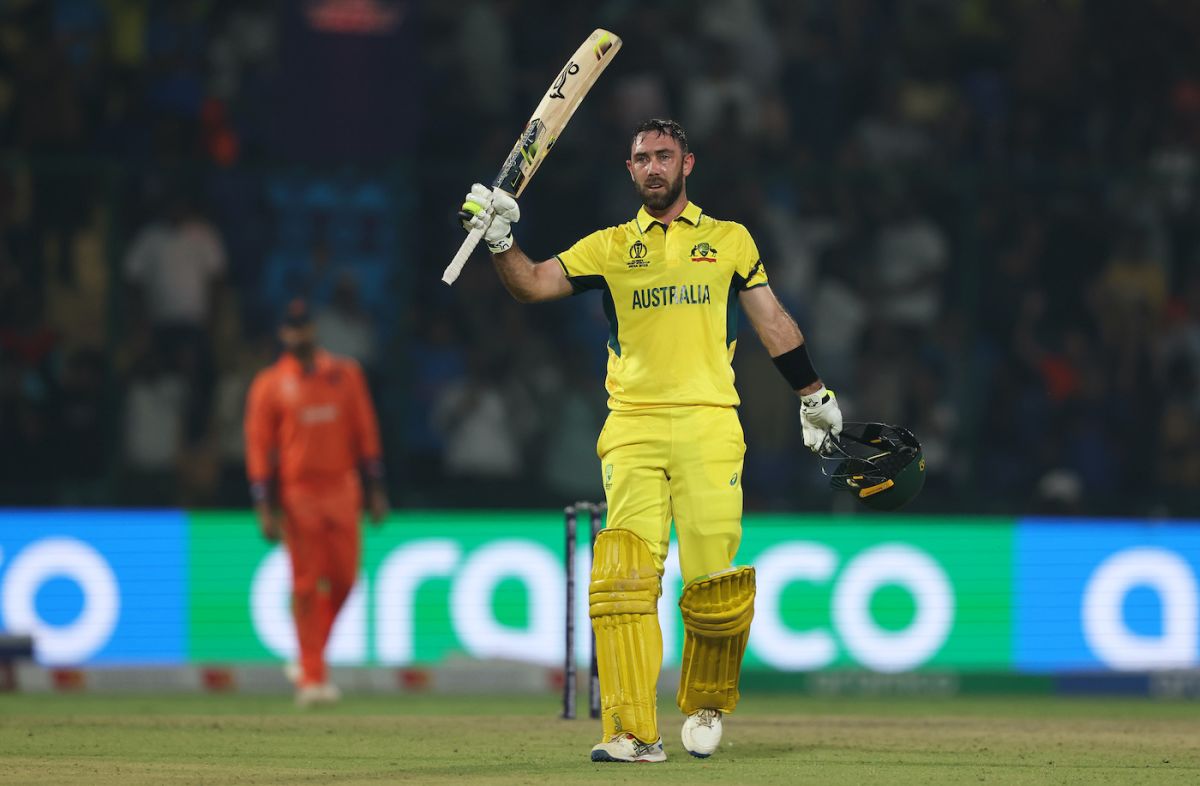 Australia's Glenn Maxwell smashed the record for the fastest hundred in ICC Cricket World Cup 2023. He also hit his first and the 13th ODI double-century in a miraculous innings against Afghanistan and moved to third place in the list of players with the most sixes. Maxwell has won two World Cup and hit 43 sixes in 25 innings.
#4: David Warner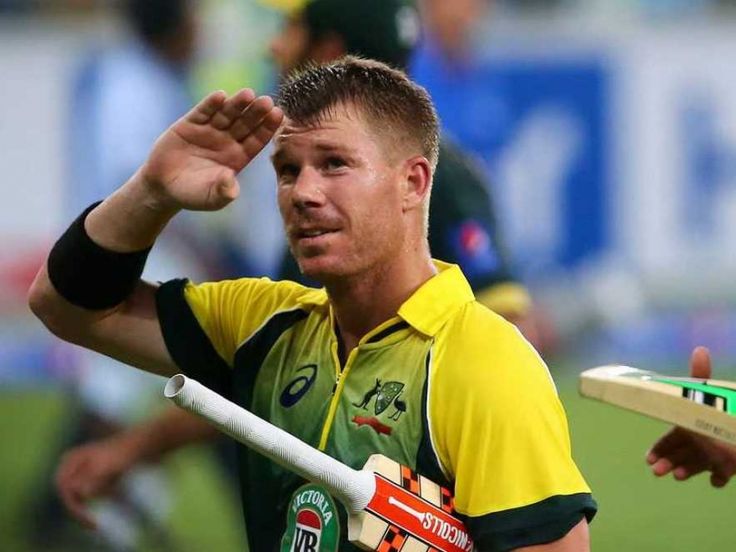 David Warner, the explosive Australian opener, has made a name for himself as one of the most destructive six-hitters in cricket. With his aggressive batting style and incredible hand-eye coordination, Warner has hit a total of 41 sixes in just 29 innings Warner has played some memorable innings that will be remembered for years to come.
#5: Ab de Villiers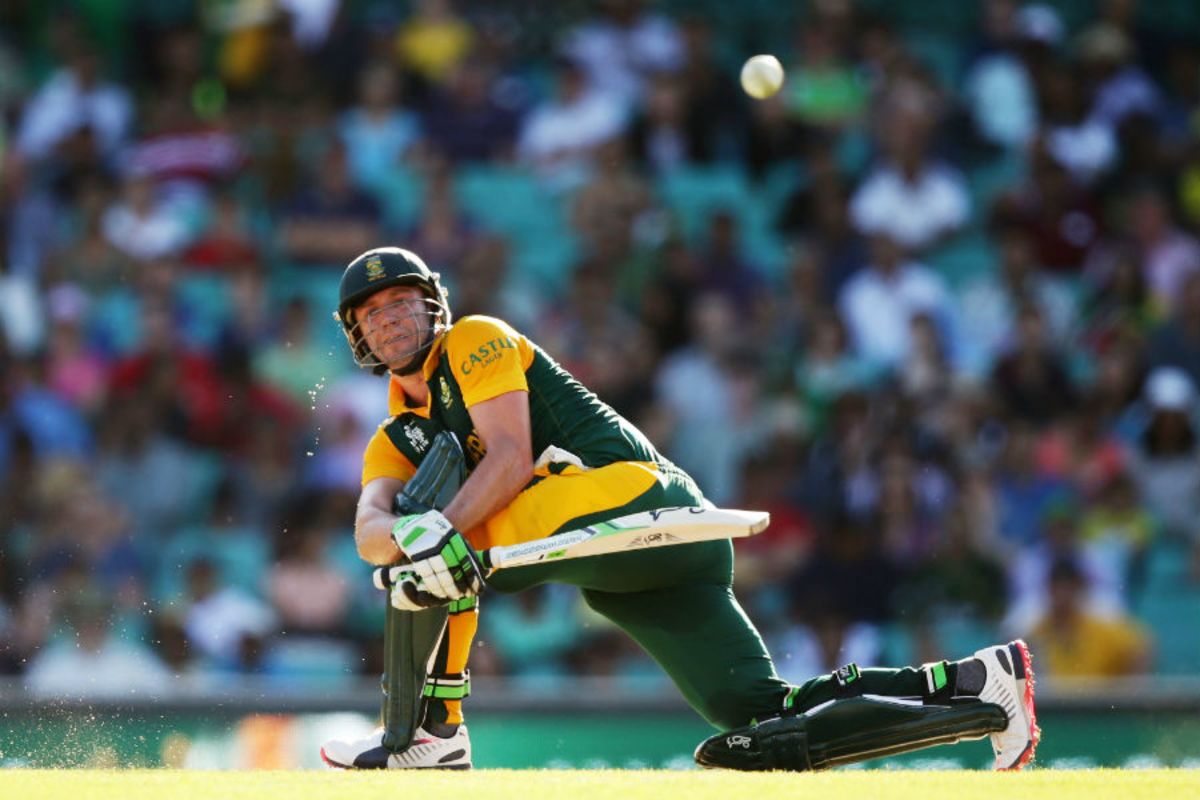 South African fan-favourite, AB de Villiers, became known for his unconventional shots and sits in fifth place for hitting the most sixes. De Villiers hit 37 sixes in 22 innings from 2007 to 2015. He was called Mr. 360 Degree for hitting all corners of the field. His power-hitting abilities are second to none and holds the record for the fastest ODI century, fastest 50 and 150.
#6: David Miller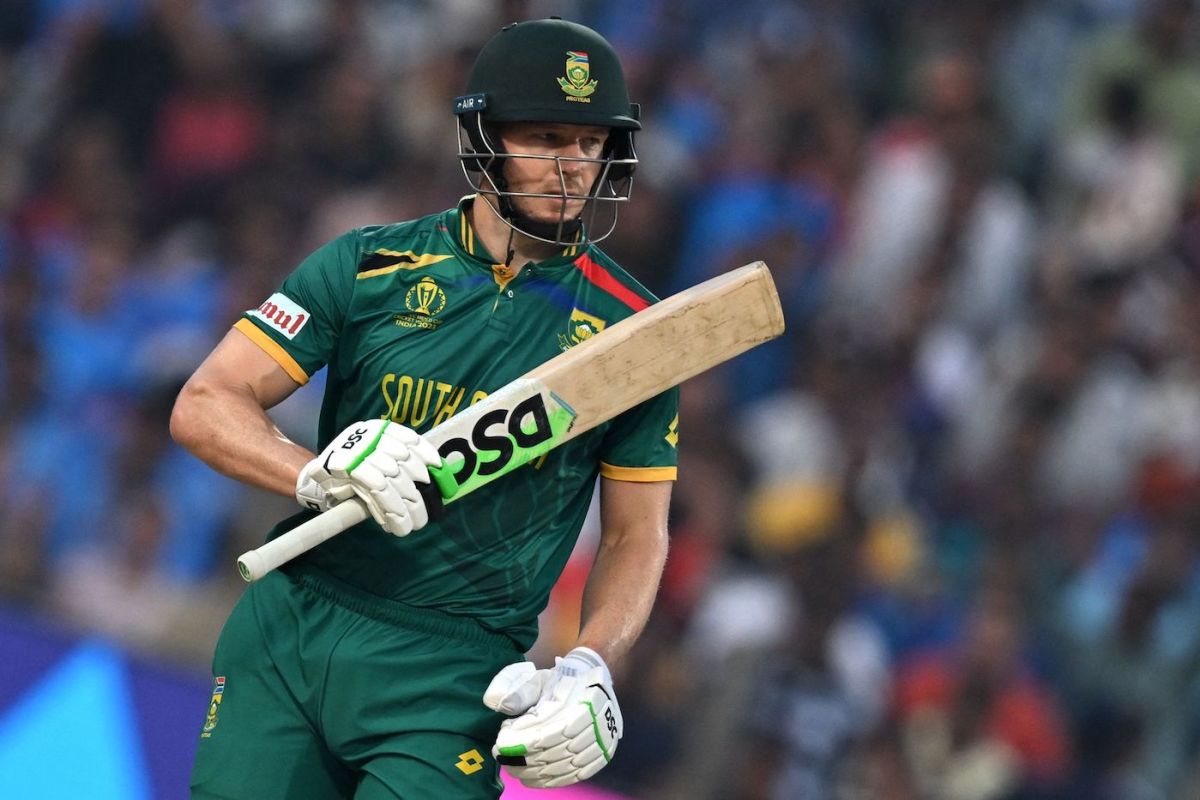 South Africa's David Miller has been among the team's most valuable players for years. Miller is a middle to low-order batter and an exceptional fielder. He is particularly known for this fast and explosive T20 style of cricket but has batted responsibly many times and rescued South Africa from difficult situations. Miller has hit 35 sixes in 21 innings of the World Cup.
#7: Ricky Ponting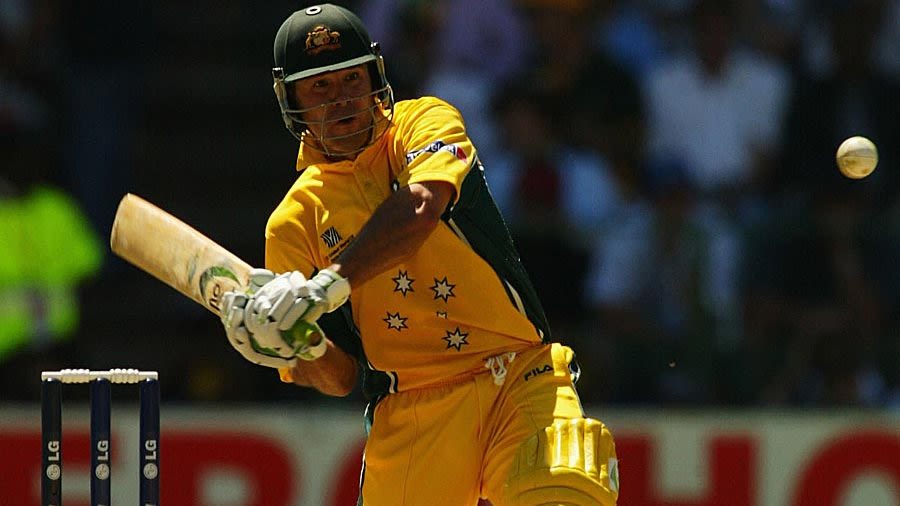 In the seventh place is legendary Australian batsman and former captain Ricky Ponting. He hit 31 sixes from 1996 to 2011 in 42 innings. Ponting led the Australian team to consecutive World Cup titles in 2003 and 2007. Ponting was mostly known for his composure and technical batting but didn't shy away from the big shots.
Most Sixes in ODI World Cup

Rank

Player

Innings

6s

Runs

Highest Score

Strike Rate

Span

1

Rohit Sharma (IND)

28

54

1575

140

105.49

2015-2023

2

Chris Gayle (WI)

34

49

1186

215

90.53

2003-2019

3

Glenn Maxwell (AUS)

25

43

901

201*

160.32

2015-2023

4

David Warner (AUS)

29

41

1527

178

101.46

2015-2023

5

AB de Villiers (SA)

22

37

1207

162*

117.29

2007-2015

6

David Miller (SA)

21

35

816

138*

113.33

2015-2023

7

Ricky Ponting (AUS)

42

31

1743

140*

79.95

1996-2011

8

Brendon McCullum (NZ)

27

29

742

101

120.84

2003-2015

9

Herschelle Gibbs (SA)

23

28

1067

143

87.38

1999-2007

10

Sanath Jayasuriya (SL)

37

27

1165

120

90.66

1992-2007

11

Sachin Tendulkar (IND)

44

27

2278

152

88.98

1992-2011

12

Eoin Morgan (ENG/IRE)

27

26

672

148

84.84

2007-2019

13

Sourav Ganguly (IND)

21

25

1006

183

77.50

1999-2007

14

Mahmudullah (BAN)

22

25

944

128*

84.81

2011-2023

15

Quinton de Kock (SA)

27

25

1044

174

96.57

2015-2023

16

Shreyas Iyer (IND)

11

24

530

128*

113.24

2023-2023

17

Aaron Finch (AUS)

18

24

787

153

98.25

2015-2019

18

Martin Guptill (NZ)

27

24

995

237*

88.36

2011-2019

19

Matthew Hayden (AUS)

21

23

987

158

92.93

2003-2007

20

Daryl Mitchell (NZ)

9

22

552

134

111.06

2023-2023

21

Ben Stokes (ENG)

16

22

769

108

91.54

2019-2023

22

Viv Richards (WI)

21

22+

1013

181

85.05

1975-1987

23

Fakhar Zaman (PAK)

12

21

406

126*

100.00

2019-2023

24

Mitchell Marsh (AUS)

13

21

472

177*

107.02

2015-2023

25

Heinrich Klaasen (SA)

10

19

373

109

133.21

2023-2023

26

Adam Gilchrist (AUS)

31

19

1085

149

98.01

1999-2007

27

Rassie van der Dussen (SA)

16

18

759

133

86.84

2019-2023

28

Virender Sehwag (IND)

22

18

843

175

106.17

2003-2011

29

Rachin Ravindra (NZ)

10

17

578

123*

106.44

2023-2023

30

Jason Holder (WI)

11

17

325

57

110.54

2015-2019

31

Kusal Mendis (SL)

16

17

437

122

92.78

2019-2023

32

Shane Watson (AUS)

19

17

643

94

108.06

2007-2015

33

Kevin O'Brien (IRE)

20

17

499

113

90.39

2007-2015

34

Scott Styris (NZ)

22

17

909

141

88.59

2003-2011

35

Ross Taylor (NZ)

30

17

1002

131*

74.00

2007-2019

36

Brian Lara (WI)

33

17

1225

116

86.26

1992-2007

37

Lance Klusener (SA)

11

16

372

57

121.17

1999-2003

38

Chris Cairns (NZ)

24

16

565

60

82.60

1992-2003

39

Andre Russell (WI)

12

15

192

49

134.26

2011-2019

40

Mark Boucher (SA)

19

15

381

75*

94.07

1999-2007

41

Jos Buttler (ENG)

23

15

591

103

118.20

2015-2023

42

MS Dhoni (IND)

25

15

780

91*

89.96

2007-2019

43

Aravinda de Silva (SL)

32

15

1064

145

86.57

1987-2003

44

GD Phillips (NZ)

9

14

285

71

111.76

2023-2023

45

Brendan Taylor (ZIM)

15

14

690

138

88.68

2007-2015

46

KL Rahul (IND)

19

14

813

111

84.33

2019-2023

47

Jonny Bairstow (ENG)

20

14

747

111

91.54

2019-2023

48

Kapil Dev (IND)

24

14+

669

175*

115.14

1979-1992

49

Kumar Sangakkara (SL)

35

14

1532

124

86.55

2003-2015

50

Virat Kohli (IND)

37

14

1795

117

88.20

2011-2023
Most Sixes In Single Innings

Player

Runs

Balls Faced

6s

SR

Inning

Opposition

Match Date

Eoin Morgan (ENG)

148

71

17

208.45

1

Afghanistan

18 Jun 2019

Chris Gayle (WI)

215

147

16

146.25

1

Zimbabwe

24 Feb 2015

Martin Guptill (NZ)

237*

163

11

145.39

1

West Indies

21 Mar 2015

Fakhar Zaman (PAK)

126*

81

11

155.55

2

New Zealand

4 Nov 2023

Glenn Maxwell (AUS)

201*

128

10

157.03

2

Afghanistan

7 Nov 2023

David Miller (SA)

138*

92

9

150.00

1

Zimbabwe

15 Feb 2015

David Warner (AUS)

163

124

9

131.45

1

Pakistan

20 Oct 2023

Mitchell Marsh (AUS)

121

108

9

112.03

1

Pakistan

20 Oct 2023

Mitchell Marsh (AUS)

177*

132

9

134.09

2

Bangladesh

11 Nov 2023

Ricky Ponting (AUS)

140*

121

8

115.70

1

India

23 Mar 2003

Imran Nazir (PAK)

160

121

8

132.23

1

Zimbabwe

21 Mar 2007

Adam Gilchrist (AUS)

149

104

8

143.26

1

Sri Lanka

28 Apr 2007

AB de Villiers (SA)

162*

66

8

245.45

1

West Indies

27 Feb 2015

Chris Gayle (WI)

61

33

8

184.84

2

New Zealand

21 Mar 2015

Kusal Mendis (SL)

76

42

8

180.95

2

South Africa

7 Oct 2023

Heinrich Klaasen (SA)

90

49

8

183.67

1

Bangladesh

24 Oct 2023

Glenn Maxwell (AUS)

106

44

8

240.90

1

Netherlands

25 Oct 2023

Shreyas Iyer (IND)

105

70

8

150.00

1

New Zealand

15 Nov 2023

Viv Richards (WI)

181

125

7

144.80

1

Sri Lanka

13 Oct 1987

Sourav Ganguly (IND)

183

158

7

115.82

1

Sri Lanka

26 May 1999

Herschelle Gibbs (SA)

72

40

7

180.00

1

Netherlands

16 Mar 2007

BJ Hodge (AUS)

123

89

7

138.20

1

Netherlands

18 Mar 2007

Yuvraj Singh (IND)

83

46

7

180.43

1

Bermuda

19 Mar 2007

Sanath Jayasuriya (SL)

109

87

7

125.28

1

Bangladesh

21 Mar 2007

Ross Taylor (NZ)

131*

124

7

105.64

1

Pakistan

8 Mar 2011

Brendon McCullum (NZ)

77

25

7

308.00

2

England

20 Feb 2015

Glenn Maxwell (AUS)

88

39

7

225.64

1

Afghanistan

4 Mar 2015

Quinton de Kock (SA)

174

140

7

124.28

1

Bangladesh

24 Oct 2023

Travis Head (AUS)

109

67

7

162.68

1

New Zealand

28 Oct 2023

Fakhar Zaman (PAK)

81

74

7

109.45

2

Bangladesh

31 Oct 2023

Daryl Mitchell (NZ)

134

119

7

112.60

2

India

15 Nov 2023