Top 39+ MS Dhoni Quotes for Inspiration and Motivation
Famous MS Dhoni Quotes: MS Dhoni is probably the most popular and definitely the most scrutinised cricketer from India. Under Dhoni's captaincy, India has won the top prize in all formats. He is an inspiration for his exemplary game, dedication, and calmness.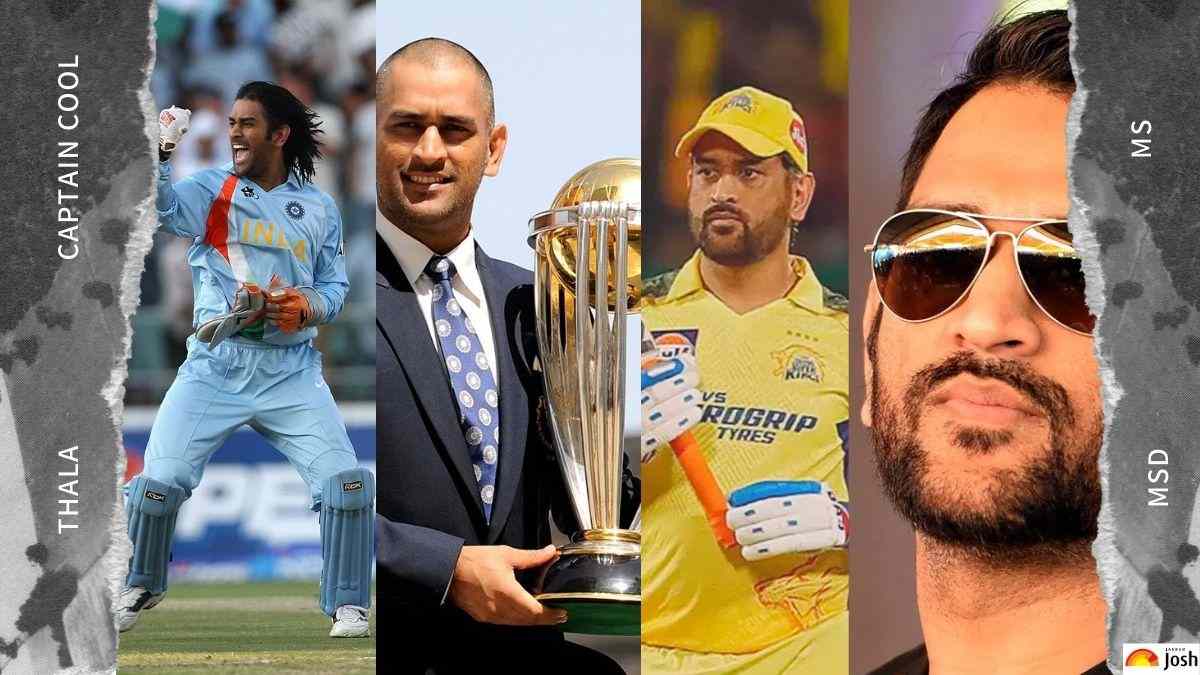 Get best and motivational MS Dhonia Quotes
Best MS Dhoni Quotes: Mahendra Singh Dhoni, the most admired, loved and valued cricket captain in the history of cricket turned 42 today. He is known to the world as Captain Cool, Thala, MS, MSD and many other names out of love. Under his leadership, the Indian national cricket team won world championships like the ICC Cricket World Cup, T20 World Cup and the Champions Trophy, and recently CSK secured the trophy for the fifth time. Let's celebrate his legacy, passion, determination and love for cricket with the best of his quotes.
Captain. Leader. Legend! 🙌

Wishing @msdhoni - former #TeamIndia Captain & one of the finest to have ever graced the game - a very happy birthday 🎂

Here's a birthday treat for all the fans - 7️⃣0️⃣ seconds of vintage MSD 🔥 🔽https://t.co/F6A5Hyp1Ak pic.twitter.com/Nz78S3SQYd

— BCCI (@BCCI) July 7, 2023
Happy Birthday to the most successful captain of Team India, @msdhoni! Your charisma, leadership, and extraordinary skills continue to inspire millions around the globe. Thank you for your unparalleled contributions to Indian cricket. @BCCI pic.twitter.com/ogeFGRXhI2

— Jay Shah (@JayShah) July 7, 2023
#CelebratingThala today, tomorrow and forever 🫶#WhistlePodu #Yellove 🦁💛 @msdhoni pic.twitter.com/dXZO5wm9ZP

— Chennai Super Kings (@ChennaiIPL) July 7, 2023
Birthday greetings to the Padma Bhushan @msdhoni ji. May you be blessed with good health and long life.

— Nitin Gadkari (@nitin_gadkari) July 7, 2023
About MS Dhoni
MS Dhoni was born to Pan Singh and Devki Devi in Ranchi, Bihar (now Jharkhand), on July 7, 1981. He is the only skipper in cricket history to have taken home every ICC trophy. He was selected for the 1997/98 Vinoo Mankad Trophy Under-16 Championship and did well there thanks to his outstanding wicketkeeping, which made him the Commando Cricket Club's regular wicketkeeper (1995–1998). He held a position as a TTE for South Eastern Railway in Midnapore, West Bengal, from 2001 to 2003. He first represented Bihar and then the Jharkhand Cricket team in domestic cricket in India. Three half-centuries in the Ranji Trophy and a few half-centuries in other competitions were among Dhoni's accomplishments during the 2002–03 season. He gained worldwide popularity for his low-order contribution and hard-hitting batting style.
He won multiple national and international championships with the Indian Cricket Team before becoming the captain of Chennai Super Kings (CSK), who have advanced to the Indian Premier League final 10 times with five victories. He is the first wicketkeeper and the seventh cricketer overall to have scored more than 5,000 runs in the IPL. The list of milestones, hundreds, and other accomplishments doesn't stop here.
Top 35 Rabindranath Tagore Quotes for Inspiration and Motivation
Inspirational and Motivational Quotes by MS Dhoni
"Leadership is the capacity to translate vision into reality."

"You don't play for the crowd; you play for the country."

"You have seen cricketers who are not god-gifted, but even then, they have gone far. That's because of the passion."

"Gut feeling is all about the experiences that you have had in your life. It is about being in difficult scenarios, knowing what worked, what did not work, and then taking a decision."

"Self-Confidence has always been one of my good qualities. I am always very confident. It is in my nature to be confident, to be aggressive. And it applies in my batting as well as wicketkeeping."

"If you don't really have a dream, you can't really push yourself, you don't really know what the target is."

"I don't mind repeating everything." – M.S. Dhoni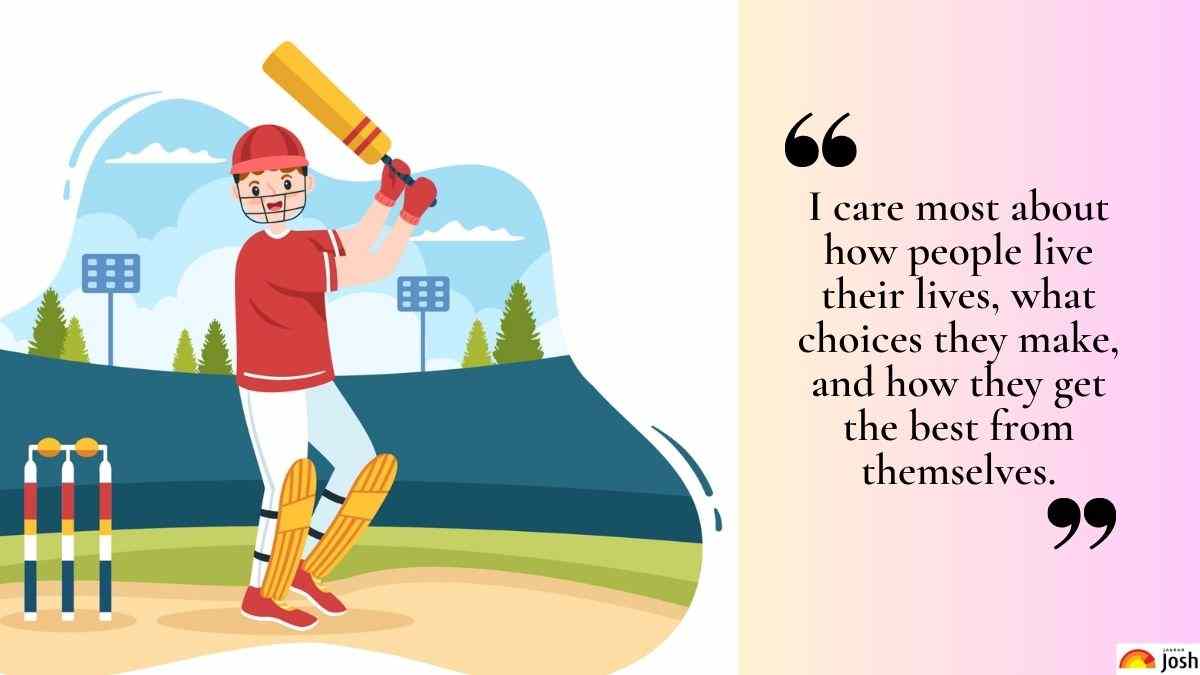 "For me, it is important to build good partnerships rather than score centuries. Once, you have those partnerships; you will also get centuries.

"I don't regret anything in my life. What does not kill you makes you stronger."

"I believe in giving more than 100% on the field, and I don't really worry about the result if there's a great commitment on the field. That's a victory for me."

"Till the full stop does not come; the sentence does not complete."

"It's important to learn and not make the same mistakes, what's done is done."

"Listen to your elder's advice not because they are always right, but because they have more experience of being wrong."

"I want people to remember me as a Good Person, Not as a Good Cricketer."
"It's like having 100 kgs put over you. That's good enough to weigh you down. After that even if you put a mountain, it will not make a difference."

"When you die, you die. You don't think which is the better way to die."

"You Don't play for the crowd, You are playing for the country."
Famous MS Dhoni Quotes
"For me, the opposition is just another opposition."

"Face the failure, until the failure fails to face you."

"The process is more important than the results. And if you take care of the process, you will get the results."

"A loss makes you humble. It tests the other batsmen and bowlers. Also, if you keep winning you don't know what area you need to work on."

"I don't mind repeating everything."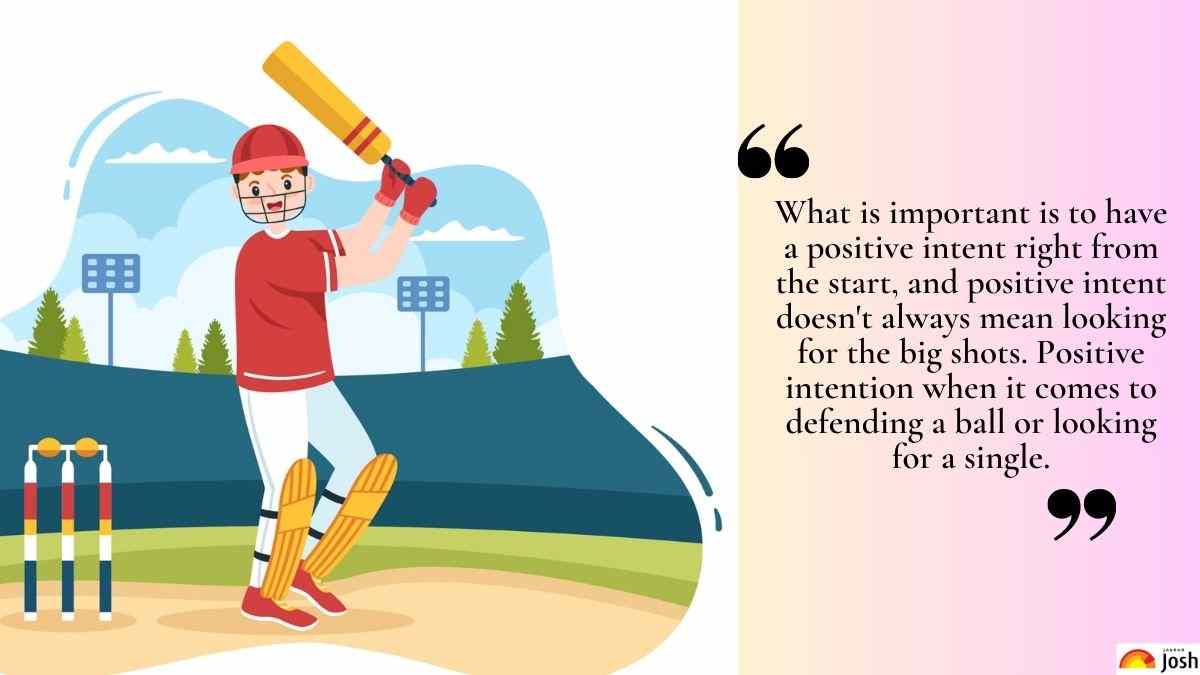 "If you don't really have a dream, you can't really push yourself; you don't really know what the target is."

"I live for the moment – not the future, not the past."

"I live in the present with an eye on the future."

"I never allow myself to be pressured."

"I have three dogs at home. Even after losing a series or winning a series, they treat me the same way."

Without any Motion or Movement, There is no Life."

"You learn a lot more when you're going through a rough period compared to the good times when everything goes your way."

"You need to perform consistently, and if you're raising the standard, you have to stand by it. You have to keep on doing well."

"When people say 'He's in the form", nobody has seen the form. It's a state of mind where you are confident and you think very positively and everything you think about, you think it's very achievable. It's about how you treat the mind."

"I am in the hands of Deori Maa. Every time I come to Ranchi, I visit her temple. I still remember my first visit."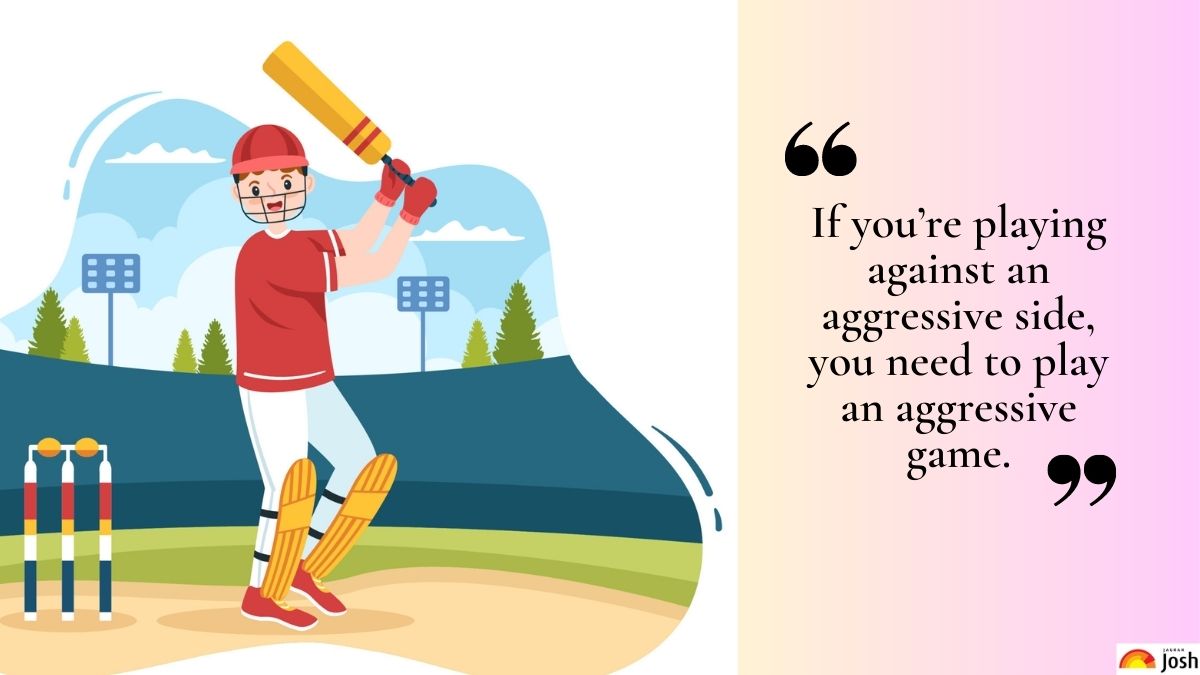 "If you are not 100 per cent fit and not at your best (and still play), it's cheating."

"Everybody has views in life, and it should be respected."

"Unless you know the individual, it's very difficult to advise that individual as to what he needs to do."

"I have more than I will ever need for one life."

"You die, you die. You don't see which is the better way to die."
In recognition of his contributions to cricket, Thala has also been given the honorary title of Lieutenant Colonel in the Indian Territorial Army. He finished a two-week assignment with the Army in the Jammu and Kashmir region in August 2019. His achievements also include, the Major Dhyanchand Khel Ratna medal is India's highest distinction bestowed for sporting achievement, as are the Padma Bhushan, India's third-highest civilian award, the Padma Shri, India's fourth-highest civilian honour, and other prizes and recognitions.
Top 45 APJ Abdul Kalam Quotes for Inspiration and Motivation
FAQ
What are some famous quotes by MS Dhoni?
"I tell my wife she is only the third most important thing after my country and my parents, in that order."
For what MS Dhoni is famous for?
He holds several records, including the most runs scored in International Cricket Council (ICC) tournaments, the most wickets taken by captains in Tests, and the fastest half-century in ODIs.