National Tourism Day 2020: Objectives and Significance
National Tourism Day is observed on 25 January to highlight the importance of tourism for the economy of the country. Let us read more about National Tourism Day, its importance and the objective behind the celebration.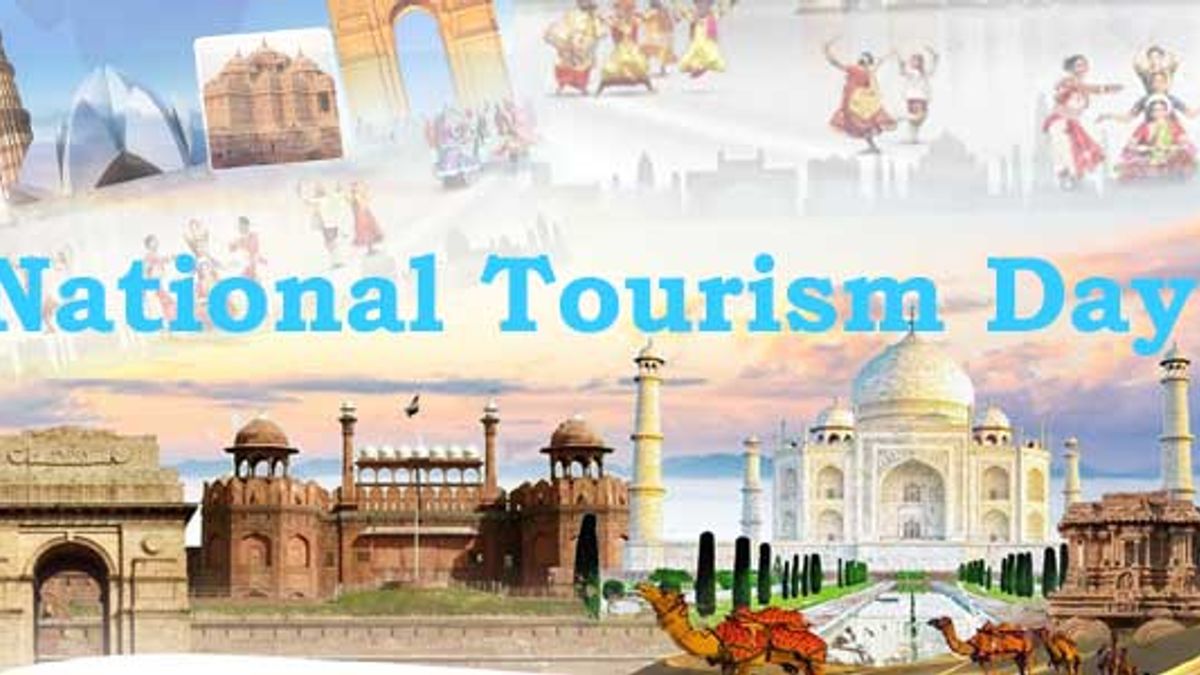 National Tourism Day 2019: Objectives, Significance and Visa Policy
As we know that India is a diverse nation and it offers several forms of tourism including cultural, nature, heritage, educational, sports, rural, eco-tourism, etc. This diversity of India makes it a prime attraction for tourists.
Tourism in India has the potential to promote faster, sustainable and more inclusive growth. It could be used as a powerful antidote to tackle poverty. - Chiranjeevi
The Ministry of Tourism is the nodal agency for the formulation of national policies and programs and for the co-ordination of activities of various Central Government Agencies, State Governments/UTs and the Private Sector for the development and promotion of tourism in the country. This Ministry is headed by the Union Minister of State for Tourism (Independent Charge).
What is Tourism?
The concept of tourism refers to the broad framework that identifies tourism's essential characteristics and distinguishes tourism from similar, often related but different phenomena The two terms 'travel' and 'tourism' can be used in isolation or together to describe three concepts:
1. The movement of the people
2. A sector of the economy or an industry
3. A brad system of interacting relationships of people, their needs to travel outside their communities and services that attempt to respond to these needs by supplying products.
According to the statistics of the Ministry of Tourism, over 7.7% of Indian employees work in the tourism industry. National Tourism Day was established to promote the tourism industry and recognize its contribution to the growth and sustainability of tourist destinations and local communities.
National Voters Day 2020: Theme, History and Significance
National Tourism Day: Visa policy of India
Everyone who holds a valid passport can apply for a travel visa at their local Indian embassy or consulate, before their visit. Travellers can also apply directly by mail or in person, or through their local travel services company. Recently, India has implemented an online method for citizens of 40 countries to apply for an e-Tourist Visa.
E-Tourist Visa will allow tourists and business visitors to obtain a "visa on arrival" at sixteen designated international airports, by acquiring an Electronic Travel Authorisation (ETA) online before arrival, without having to visit an Indian consulate or visa centre.
Why is National Tourism Day celebrated?
The World Tourism Day is celebrated on 27 September and in India, National Tourism Day is celebrated on the 25 January. This celebration is all about to cultivate and create awareness among the society globally on the significance of tourism, and it's social, political, financial and also cultural worth and value.