Piggy bank is the traditional name of a coin container popularly used by children. It is believed that these pigs were revered as symbols of good fortune. Your task is to locate the odd piggy bank hidden among others in the picture. Dopamine, a hormone that controls mood, memory, and focus, will be produced more readily as a result of this mental workout. So now, jump on the clues.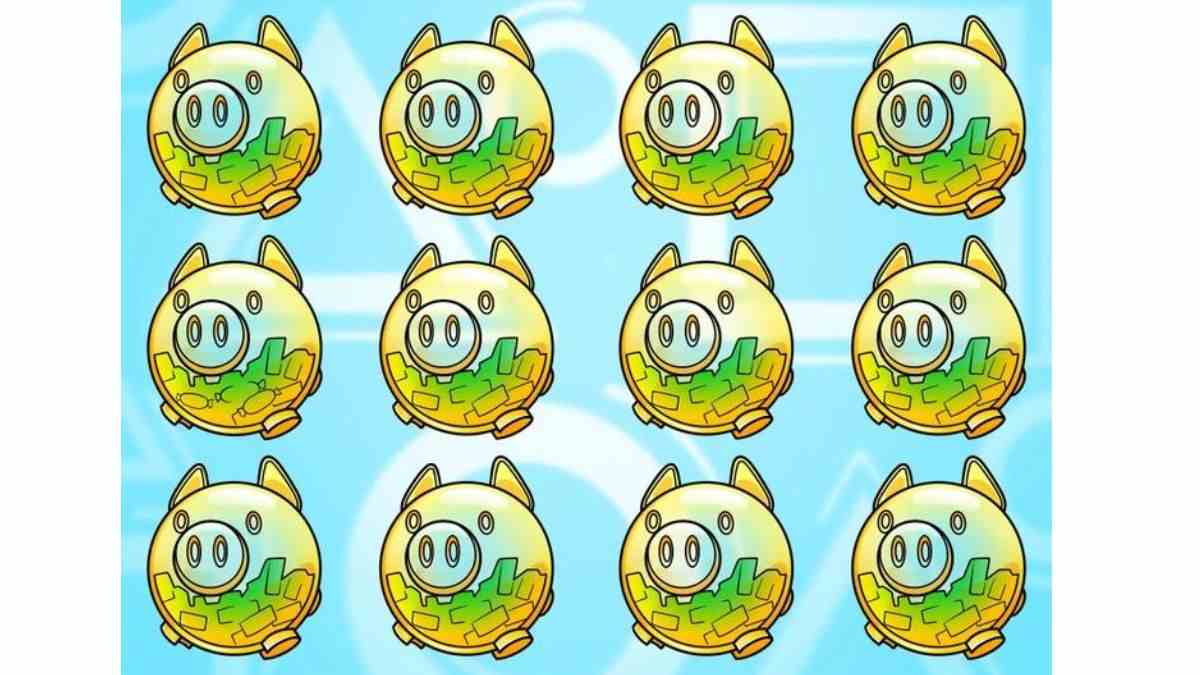 Source: Brightside.com
Can You Find The Odd Piggy Bank?
Knock Out is another name used for piggy banks in some parts of America. It gauges a person's capacity for observation and general intelligence. And one needs to be imaginative, rational, and have a clear point of view in order to reach a conclusion.
In case you feel trapped, take some hints from the previously solved odd Korean character puzzle.
About this Odd One Out Puzzle Picture
This picture from Brightside which further gives credit to DepositPhotos (depositphotos.com) shows Piggy Banks. A total of 12 yellow colour piggy banks are divided into 4 columns and 3 rows. And your task here is to find the odd one in the picture. Make sure to go through each row and column to not miss any clues.
Instead of looking for major differences, concentrate on small things like colours, shapes, classifications, patterns, and the thing that hits you first.
Tick…
Look for the brain teaser answer here:
Source: Brightside.com
Who keeps toffee and chocolates in Piggy Bank, when you have a big gut?
Good Job Genius! Do not forget to bookmark Jagran Josh to enjoy more of the mental exercise without any delay.
Only A Genius Mind Can Find The Odd School Girl Image Within 21 Seconds. Good Luck!