Odd One Out: How fast you can find the odd lipstick combo hidden in the picture? Try Your Skills!
Odd One-Out: This odd one-out puzzle shows some amazing shades of lipstick combo but with a twist. Can you crack the code here in 11 seconds?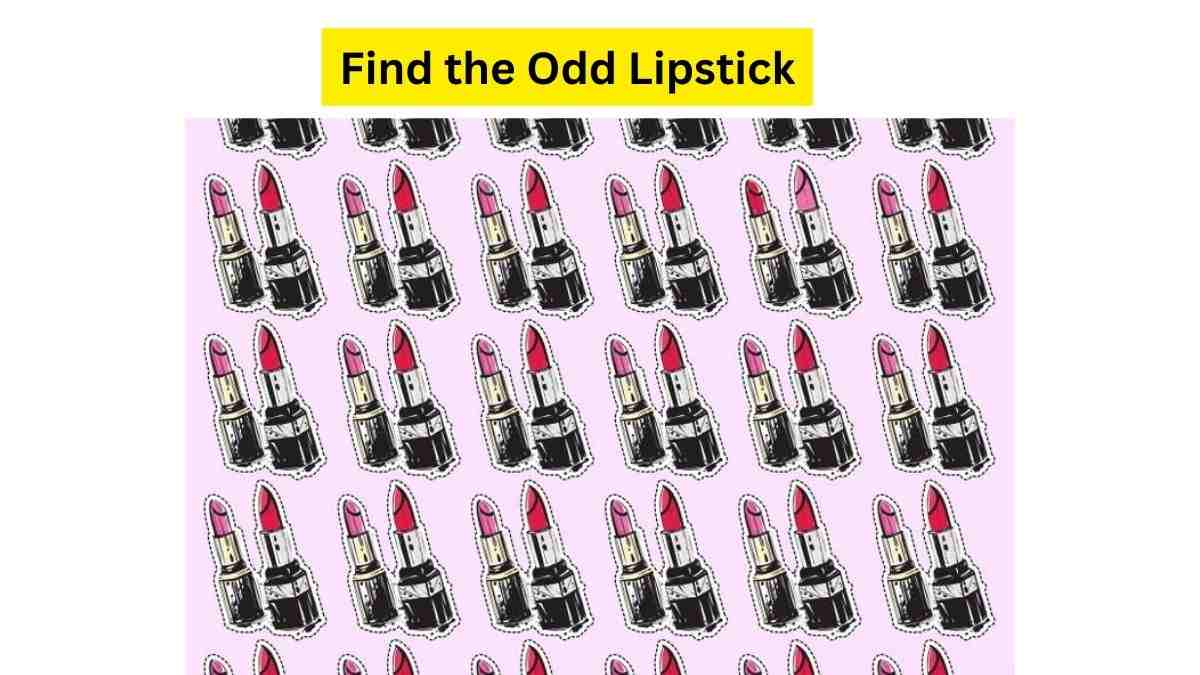 Do you see anything odd here?
Ancient Sumerian and Indus Valley men and women were possibly the first to invent and wear lipstick, about 5,000 years ago. In reference to the image below, your task is to find the odd lipstick combo using your exceptional skills and abilities.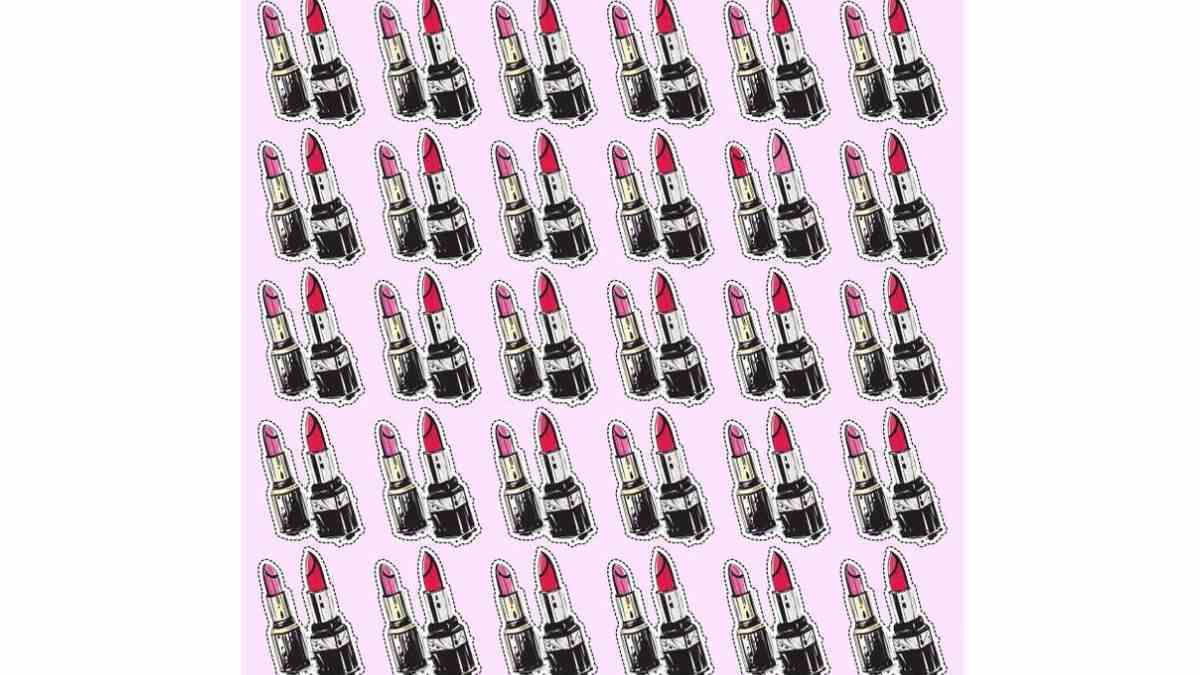 Source: Brightside.com
What do you understand about Odd-One Out Puzzle?
The odd-one-out puzzle is popular as Knock Out in America. It examines one's capacity for general comprehension and observation. And to reach a conclusion, one needs to be imaginative, rational, and have a unique point of view.
In case you are confused, look for clues in this previously solved odd lip sticker puzzle test.
About this Odd One Out Puzzle Picture
This picture from Brightside shows a non-uniformly divided image of lipstick combos. And your task is to find the odd lipstick duo. Divide the image into sections, and go through each row and column to not miss any clue.
Instead of looking for bigger chunks focus on smaller details like colours, shapes, types, classifications, patterns and anything else that comes to your mind.
Odd One Out: Only 2 Out Of 10 Can Find The Odd Shopping Bag In 11 Seconds. Try Your Skills!
Remember you just have 11 seconds to conclude this mental exercise.
Tick…
Tock…
Tick…
Look for the brain teaser answer here: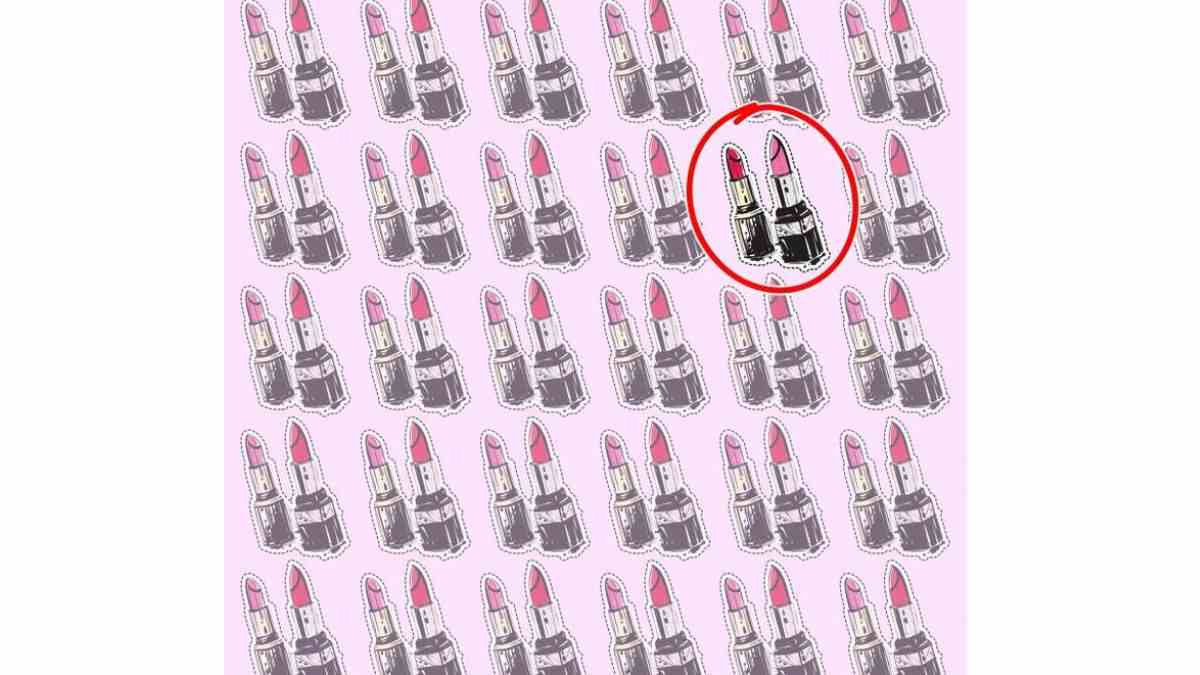 Source: Brightside.com
Take a glance at the encircled one, the lipsticks are swapped.
You are a Genius. Do not forget to bookmark Jagran Josh to indulge in more head-scratching mental exercises.
Odd One Out: Can you help the colour-blind Martha find the odd fish in the aquarium? 31 Seconds Lefts!