Optical Illusion: Can you spot a book in the gadgets in 8 seconds?
Optical Illusion: A book is hiding in plain sight among the gadgets. Can you spot the book within 8 seconds? Test your observation skills with this quick challenge now.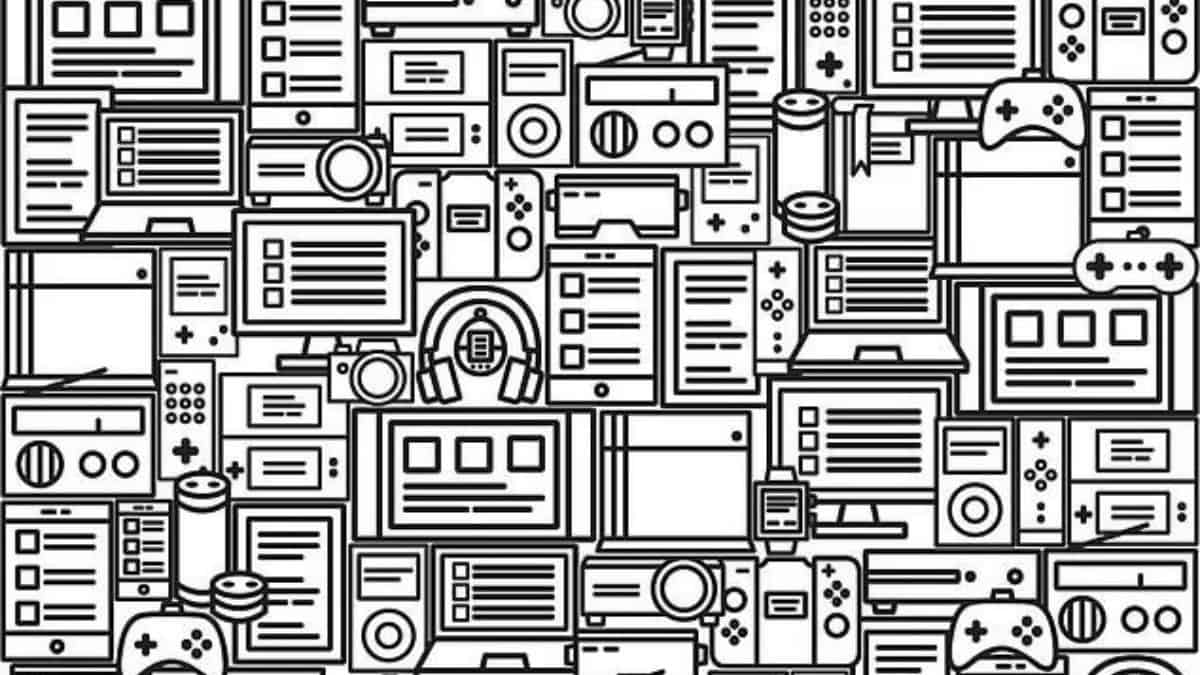 Find Book in 8 Seconds
Optical Illusion: Illusion is derived from the word illudere, which means to mock or trick. Therefore, the basic premise of an optical illusion is to deceive the human brain by tricking it.
Optical illusions can also enhance your cognitive abilities and stimulate your brain to think creatively. They are a fun way to challenge your mind and improve your problem-solving skills.
Furthermore, studies have shown that engaging in brain-challenging activities on a regular basis, such as solving optical illusions, can help reduce the risk of cognitive decline and improve overall brain function.
Not only are optical illusions entertaining, but they can also be beneficial to your cognitive health in the long run.
Ready to test how good your observation skills are?
Let's get started.
Optical Illusion: Only the most attentive eyes will be able to spot a poker chip among the jack-o-lanterns in 7 seconds!
Optical Illusion - Find Book in 8 Seconds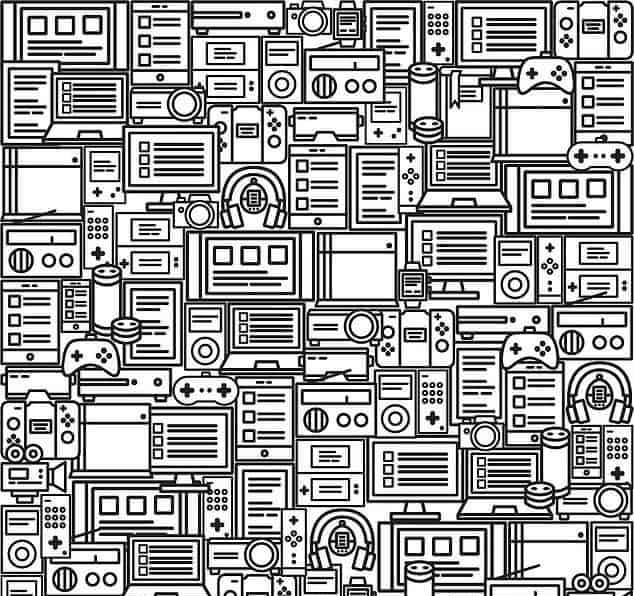 Source: Edu Prints Plus
The image shared above depicts a gadget scene in which various gadgets can be seen.
Hidden in the gadgets is a book and you need to find the book in 8 seconds.
An optical illusion challenge like this one is a great way to put your observation and intelligence to the test.
It can also be a fun activity to do with friends or family, as you can compare your answers and see who has the sharpest eye for detail.
The key to finding the book is by watching the image carefully and identifying anything that resembles a book.
Optical Illusion: Can you find a hidden bunny in the picture in 4 seconds?
Did You Find the Book in 8 Seconds?
It is difficult to identify the book in this image at first glance.
Only those with exceptional observation skills can locate the book within the time limit.
Have you spotted the book in this picture?
Pay close attention to the image and you may soon spot it.
Look carefully.
Now, do you see it?
Hurry up; the clock is ticking.
Only a few seconds left.
Two…
One…
And…
Time's up.
How many of you have found the hidden book?
Some of our readers might have already spotted the book with their excellent observation skills.
Those who are still looking can find the answer below.
Find A Book in 8 Seconds - Solution
The book is seen on the top right side beside a monitor and a game controller.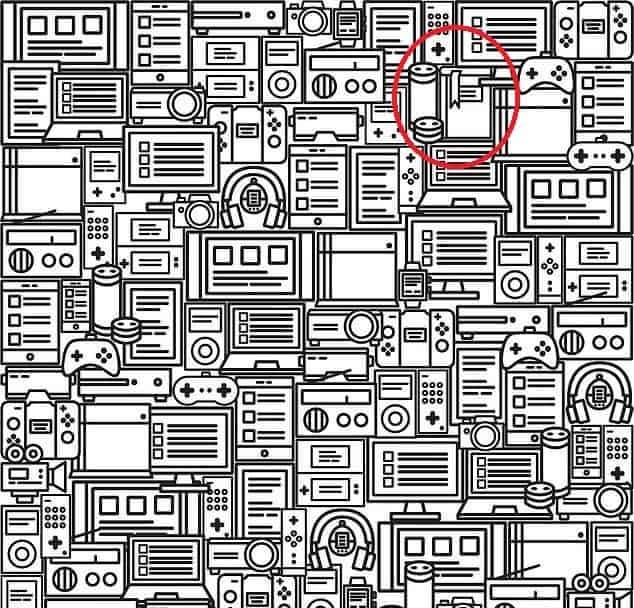 Must Try:
Seek and Find Puzzle: Only the sharpest eyes can spot a carrot in the picture in 5 seconds!