Optical Illusion Challenge: Can you find a cat among the houses in 5 seconds?
In this optical illusion image, a cat is hidden in plain sight among the row houses. You are a genius if you can spot the cat in 5 seconds. Test your observation skills with this quick optical illusion challenge now!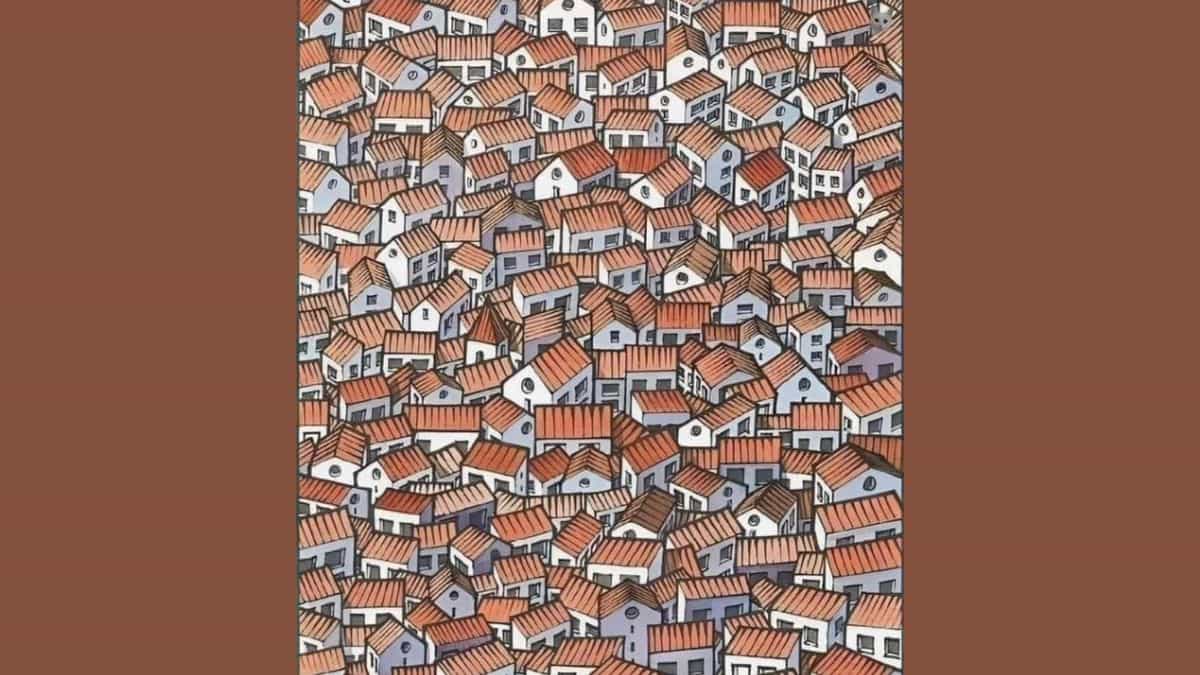 Find Cat among Houses in 5 Seconds
Optical Illusion Challenge: Illusion is derived from the Latin word illusio or illusionem, which means to mock or trick. Optical illusions play tricks on the human mind.
Optical illusions are a great way to test your level of intelligence. It is not only an excellent way to flaunt your observation skills among friends and family but also it is a great source of entertainment for everyone.
Besides helping scientists in research, optical illusions provide much-needed exercise for our brains.
Regular practice of optical illusions can help boost your power of observation and improve your attention.
Would you like to test your observation skills now?
Then find the cat among the row houses in 5 seconds.
Optical Illusion Challenge - Find the Cat among the Houses in 5 Seconds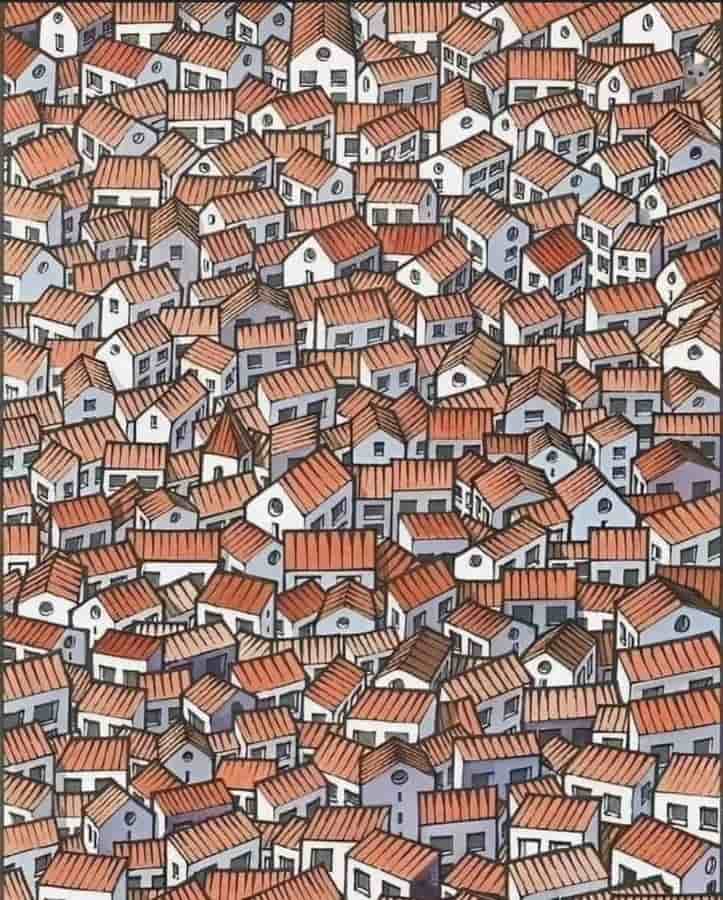 Source: Reddit
The image shared above depicts a row house scene where you need to find a cat within 5 seconds.
It will be a good test of your observation skills, and adding the time element brings competitiveness to the challenge.
Optical illusions are one of the most basic ways to assess one's ability to observe and think critically.
Although it is thought to be a good way to test your intelligence, more advanced methods are available like professionally-designed IQ tests like Mensa IQ Challenge, which can help you identify your true IQ levels.
Did You Find the Cat in 5 Seconds?
The challenge is to find a cat among the row houses, and you have 5 seconds to spot it.
Have you spotted the cat?
There are so many houses in the image that spotting the cat among them is a difficult task, but individuals with excellent observation skills will be able to find the cat within the time limit.
Look at the image carefully and see if you can spot the cat.
The cat can be anywhere in the image.
Half of the allotted time is already over.
Only a few seconds are remaining.
Hurry up; time is running out.
3..
2..
1..
And..
The time limit is over.
How many of you have found the cat?
Wondering where it is hiding?
Then, you need to check out the solution below.
Find the Cat in 5 Seconds - Solution
Cats are adorable sneaky creatures, always looking to explore the unknown. They will hide in places which you won't expect.
In this picture, the cat is spotted in the top right corner of the image. It is a white cat and can be seen peeping out from the side of a row house.