Optical Illusion Challenge: You have the eyes of a hawk if you can find the dog in the room in 6 seconds
In this optical illusion picture, a dog is hiding in plain sight. You have the eyes of a hawk if you can spot the dog within 6 seconds. Go ahead and test your observation skills by attempting this optical illusion challenge!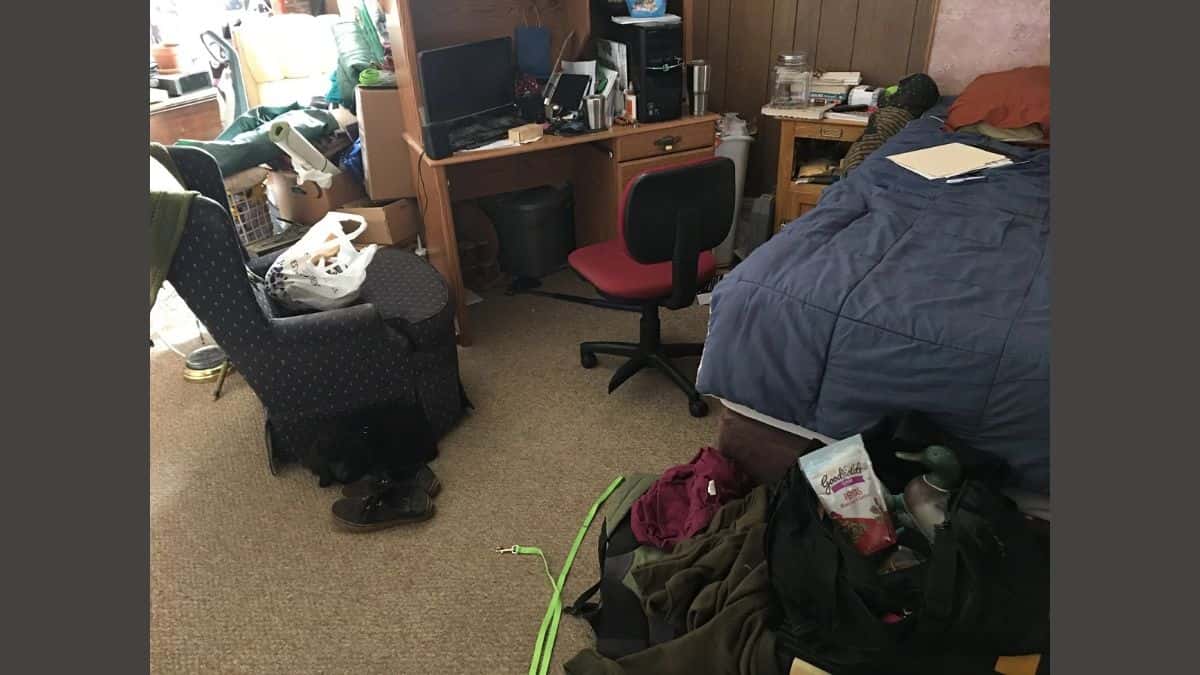 Find Dog in the Room in 6 Seconds Optical Illusion
Optical Illusion Challenge: Images that trick your brain and challenge your ability to perceive things are known as "optical illusions." Cognitive, physiological, and literal visual illusions are the three kinds of optical illusions.
The ability of optical illusions to grasp and retain a user's attention for a while is what makes them so special.
Additionally, optical illusions are helpful for enhancing the cognitive abilities and observational skills of individuals.
With regular practice, you can witness a marked difference in your attention span and observation skills.
Do you want to test your observation skills?
Let's dive in.
Optical Illusion: Only 5% of the people are able to spot the cat in the picture in 10 seconds. Can you?
Optical Illusion Challenge - Find Dog in the Room in 6 Seconds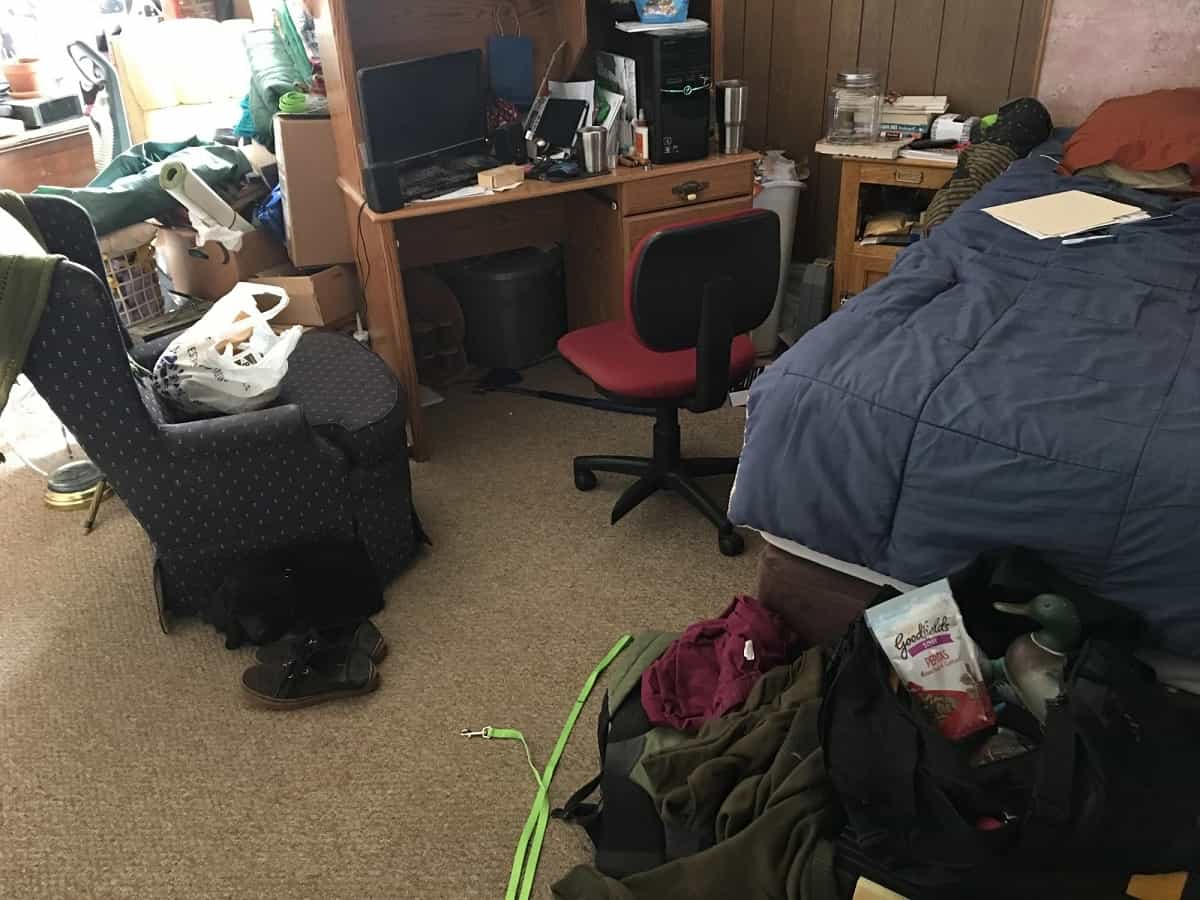 Source: Reddit
The image shared above is a simple way to test your observational skills and intelligence by asking you to spot a dog in the picture within 6 seconds.
This is a simple and fun way to test your intelligence. You can also share the same among your friends and family to see who has the best observation skills.
We would like to emphasise that optical illusion challenges are not the only way to determine intelligence.
if you truly want to understand your actual IQ levels, then you can go for professionally designed IQ tests such as Mensa IQ Challenge.
The test we are sharing here is a fun way to kill boredom and enjoy a light-hearted exercise for your brain, one that will also help you improve your observation skills.
Optical Illusion Challenge: Can you find the leopard in the rocks within 5 seconds?
Did You Find the Dog in 6 Seconds?
In the image, you can see a messy room scene. A computer, bed, and scattered clothes are also present in the picture.
As suggested by the title, there is a dog that is hiding in plain sight and you have 6 seconds to find the dog.
Solving this optical illusion challenge requires a person to have good observation skills and an eye for detail.
Have you spotted the dog?
Pay close attention to the image and see if you can spot the dog in the picture.
Hurry up; time is running out.
Half of the allotted time is already over, only few more seconds remaining.
Three..
Two..
One..
And..
Time's up.
How many of you spotted the dog within the time limit?
Curious to know where the dog is hiding?
Check out the solution below.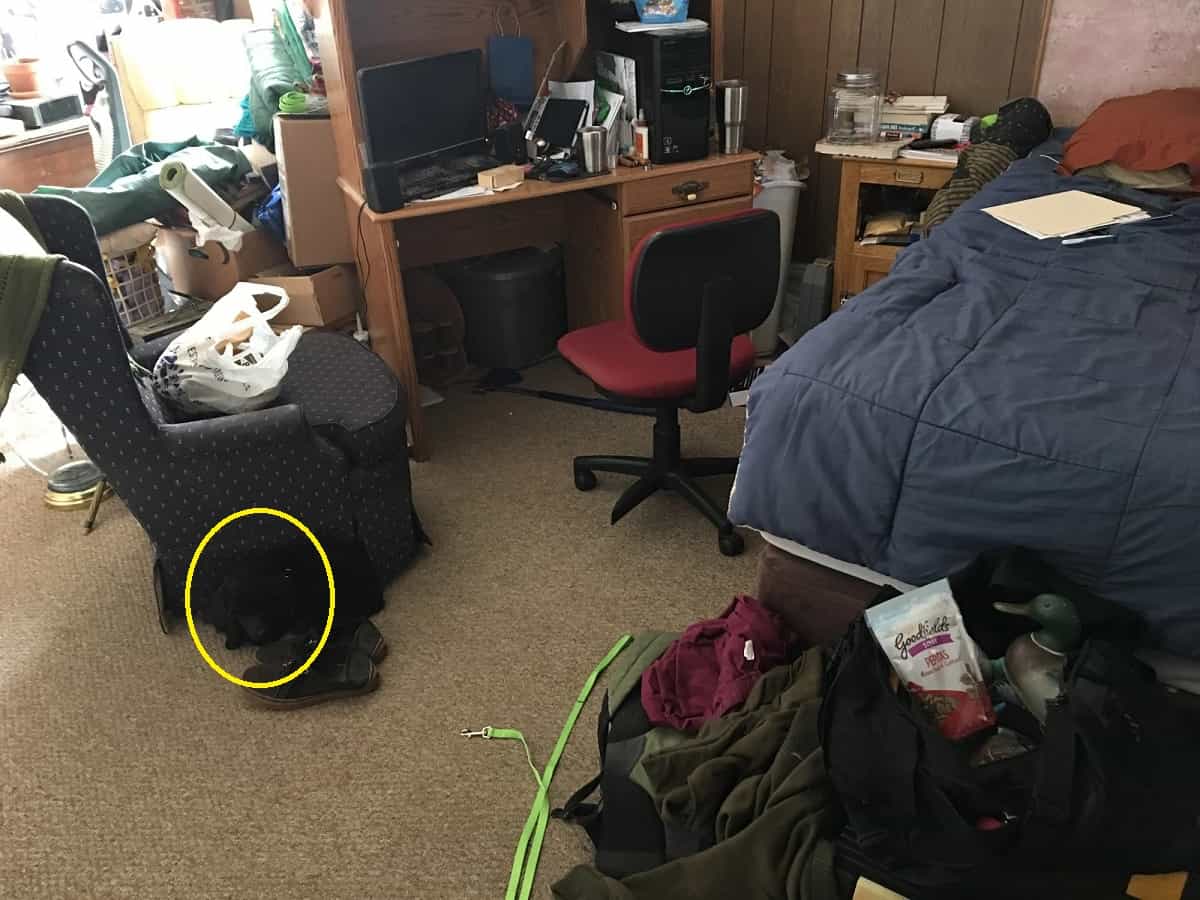 The dog can be seen resting under the navy blue sofa along with black canvas shoes. It is a black dog and is not visible at first glance due to its colour.
Must Try:
Spot The Difference: Only a genius can spot 5 differences within 10 seconds. Can you?