Optical Illusion: Finding a tiger in this image isn't as tough as it seems! Can you spot the hidden tiger in just 10 seconds?
Let's talk about the big cats today. Tiger is the first big cat that comes to our minds right away. Can you spot the hidden tiger in this image?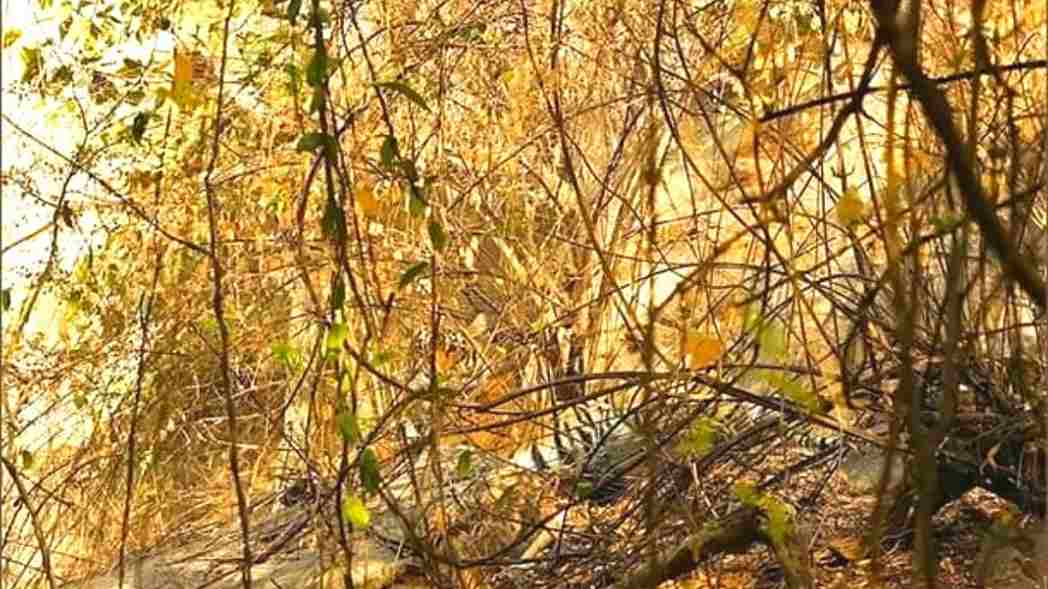 Find the hidden tiger!
When you visit a zoo, who is the animal in whom you are the most interested? Yes, we heard the voice in your head; it's the tiger!
Tigers are fierce big cats known for not one but many traits. Not only is their body bound to get admired, but the valor they express simply by their graceful walk is something worth giving applause for.
Do you know enough about tigers? Why don't we enter into a deal today?
The world runs on the give-and-take concept. We'll bring forward some interesting facts about tigers, and in return, you'll have to find the hidden tiger for us.
Are you ready for the challenge? Here you go!
Tigers are so powerful, they have the ability to kill just with a punch!
Just a single swipe from the hand of the tiger is all that is required to kill a person. If by God's grace, the person still stands alive, then you can at least expect a severe fracture.
Baby tigers are born blind!
Shocking but true! Most cubs aren't able to survive. Moreover, they are born blind, which makes it difficult for them to survive. They only follow the scent of their mothers.
Now that you know something about the tigers, let us step into the challenge!
Find the hidden tiger in just 10 seconds!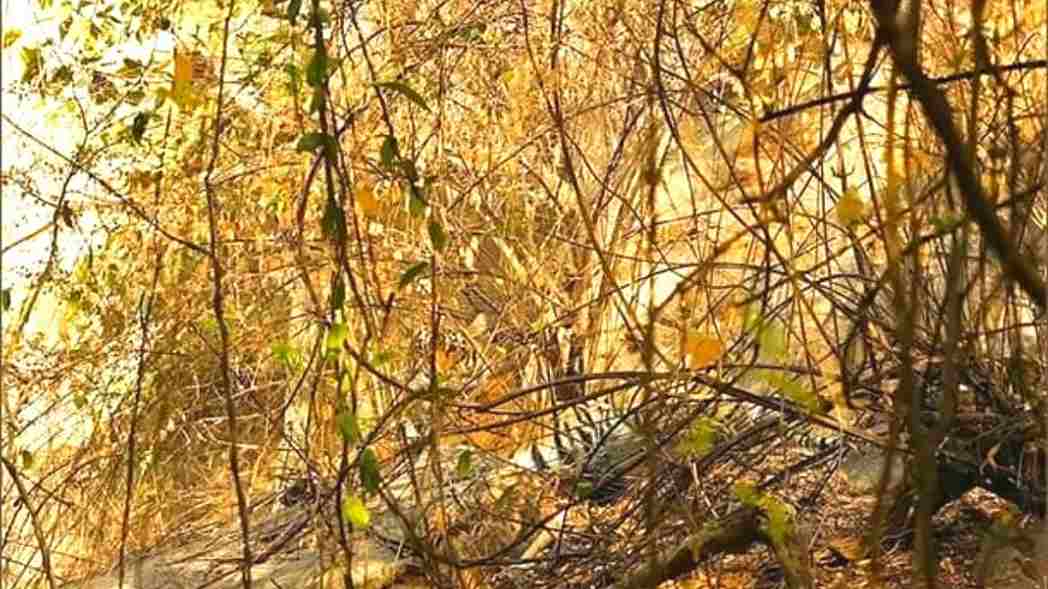 Image Source: Best Quiz
Could you find the hidden tiger?
Here you go!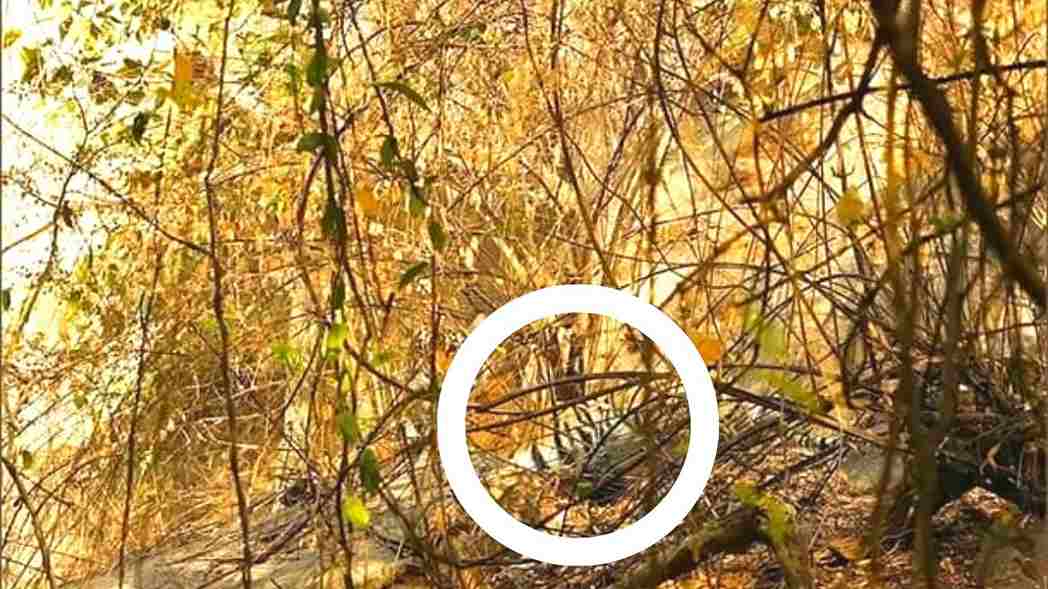 Image Source: Best Quiz
Wasn't this challenge super interesting?
Brain teasers: If these brain teasers don't lift your mood, we don't know what will!
Grrrr! Was that a tiger's roar?