Stare At The Red Dot On The Girl's Nose For 30 Seconds and you'll be surprised to see what happens!
This mind-boggling optical illusion has people seeing the face of a brunette girl. Stare at the red dot on the girl's nose for about 30 seconds, and you'll be surprised by what you see. Try this mind-blowing optical illusion now.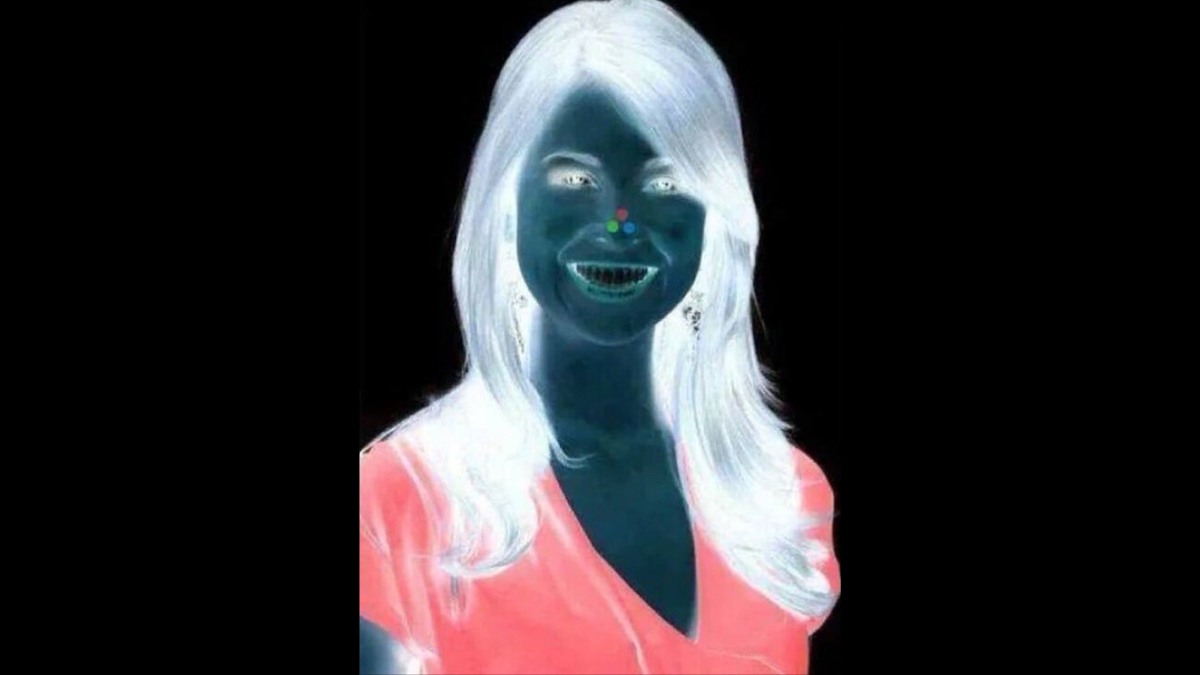 Optical illusion girl with red dot on nose
Optical Illusion: Optical illusions are visual phenomena where our brain perceives something different from reality.
They can fool us into thinking things aren't really there, or they can trick our eyes into seeing things that don't exist.
In ancient times, people alluded to these optical illusions as witchcraft, demons, or evil spirits. Later, scientists discovered that our brains play tricks on us and it all happens because of different perceptions.
Optical illusion pictures are often created using simple shapes such as triangles, circles, squares, rectangles, etc. These shapes are then arranged in various ways to create the illusion.
The goal is to see what isn't really there or hiding in plain sight. Are you ready for a tough challenge that will blow your mind?
Let's get started.
Stare at the red dot on the girl's nose for 30 seconds and you'll be surprised to see what happens!
There is an eerie optical illusion out there, making rounds on the internet, and creeping out the users. In this optical illusion, individuals are asked to stare at the red dot on the girl's nose for about 30 seconds. They will be shocked to see what happens next. Don't believe us? Try it yourself!
Let's take a look at the optical illusion below.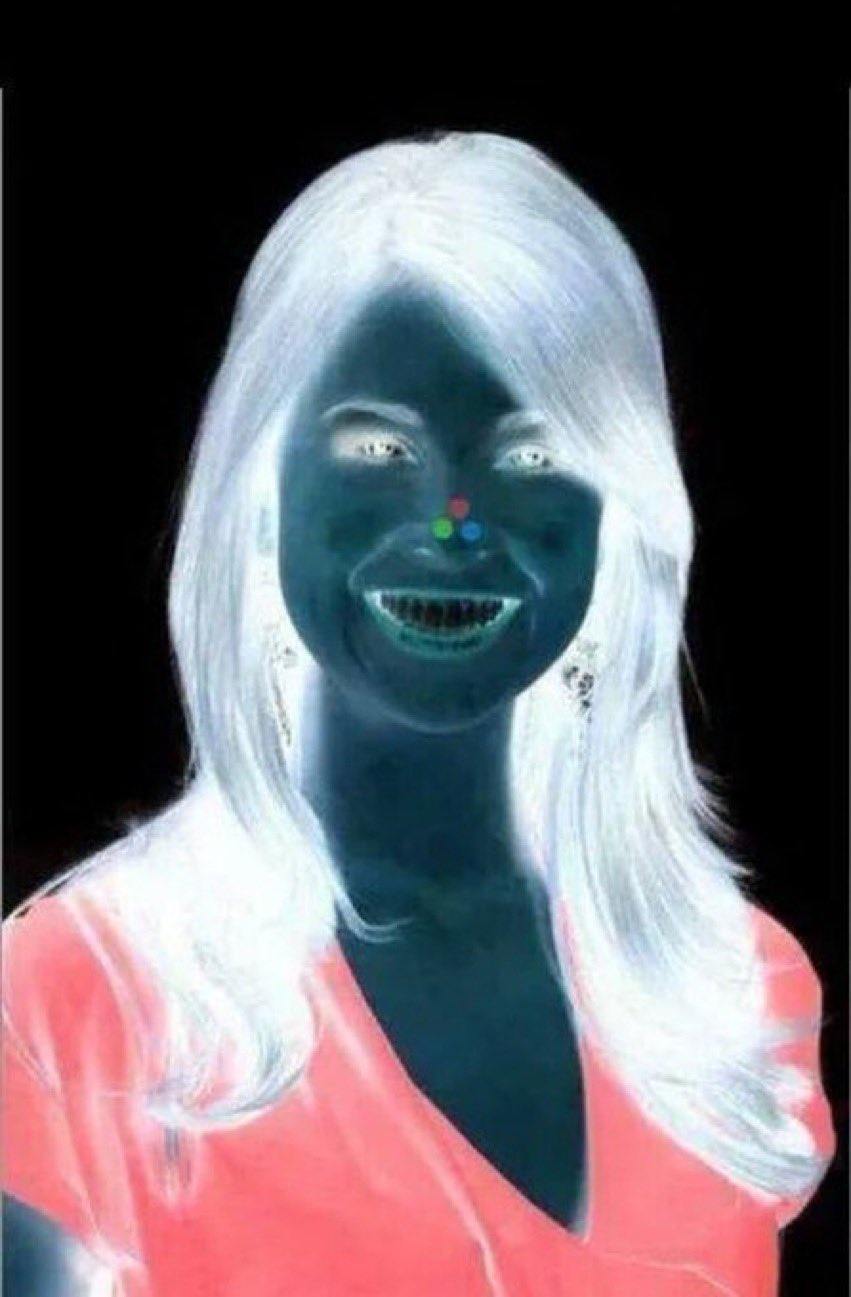 Source: Facebook
You can see a girl smiling in this optical illusion. There is a negative filter applied to the image. Now, you have to stare at the red dot present on the girl's nose for about 30 seconds. When the 30 seconds are over, immediately look at a plain wall and start blinking rapidly.
In this optical illusion, you can see the girl in black and white, however, when you stare at the wall, you will see a full-fledged colored picture of the smiling girl.
Spooky, right?
We tried this and were equally surprised with the results as well.
So, you must be thinking- how does this optical illusion work? Well, allow us to explain this mind-blowing optical illusion.
Stare at the red dot on the girl's nose optical illusion explained
This optical illusion, or more like a visual illusion is caused by what is known as the negative afterimage. This optical illusion is caused by the over-stimulation of certain photoreceptor cells in the eye, the cone cells, leading to temporary exhaustion of these cells and a corresponding increase in the activity of the cells that respond to the complementary color. In simple words, we are able to see the colored picture of the girl because the photoreceptors in our eyes have lost sensitivity because of fatigue. This is why we see this girl instead: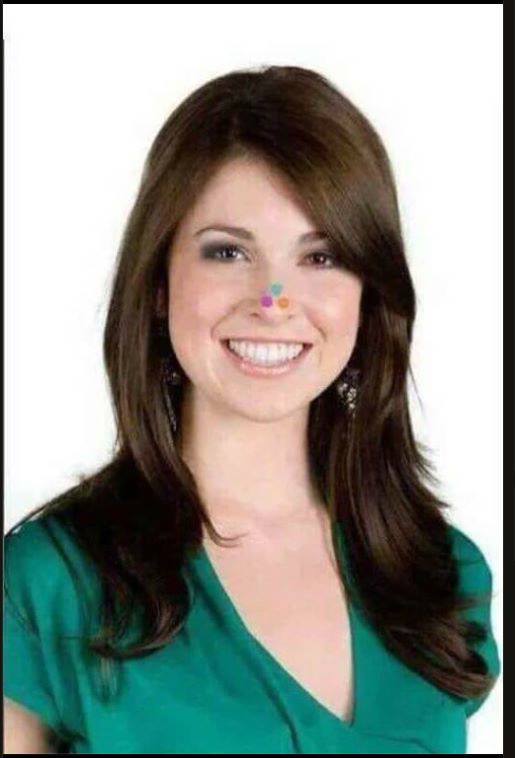 Source: Facebook
Human bodies work in amazing ways, don't they?
For the time being, we hope that this optical illusion has refreshed your consciousness, or at least helped you to forget about certain things. We really hope that you continue to solve these brainteasers so that your mind can benefit from a fantastic workout. If you're interested in reading more stories like this, revisit our page for more stimulating and entertaining reading.
Also try | Consider Yourself a Keen Observer? Spot The Hidden Robots in 16 Seconds
No One Can Spot The Hidden Cat In 5 Seconds. Can You?
Only The Top 1% Can Spot The Hidden Animal In The Picture In 7 Seconds!