Optical Illusion: Only 10% of people can spot the letter E in the picture in 7 seconds. Do you want to be one of them?
Optical Illusion: The letter E is hiding in plain sight in this picture. Can you spot the letter E faster than others within 7 seconds? Test your observation skills with this quick challenge now.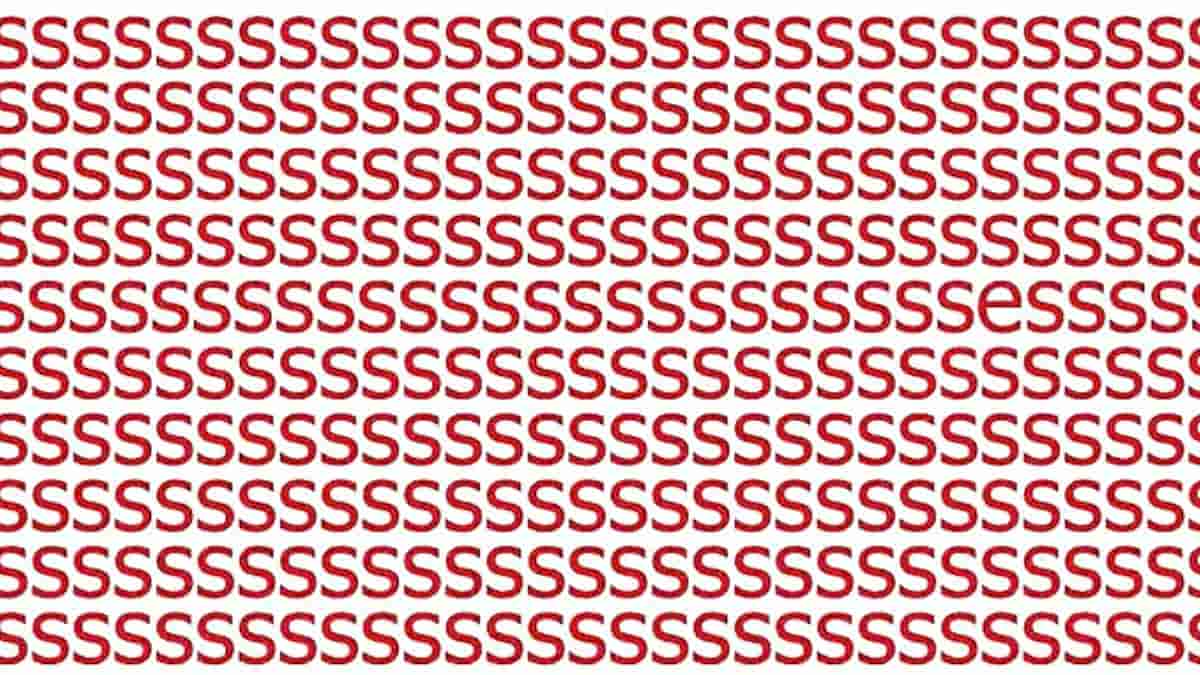 Find Letter E in 7 Seconds
Optical Illusion: Optical illusions are mind-bending images that challenge your perception and test your observation skills.
Optical illusions can be created through various techniques such as perspective, colour, and contrast, and they often challenge our perception of reality.
They are fascinating and provide insight into how our brain processes visual information.
Optical illusions can also enhance your cognitive abilities and stimulate your brain to think creatively. They are a fun way to challenge your mind and improve your problem-solving skills.
Moreover, optical illusions can help improve your visual perception and spatial reasoning skills. They are also a great way to reduce stress and increase overall well-being.
Are you observant enough?
Then find the letter E within 7 seconds in the picture shared below.
Optical Illusion: Can you spot two cats in the kitchen in 10 seconds?
Optical Illusion - Find Letter E in 7 Seconds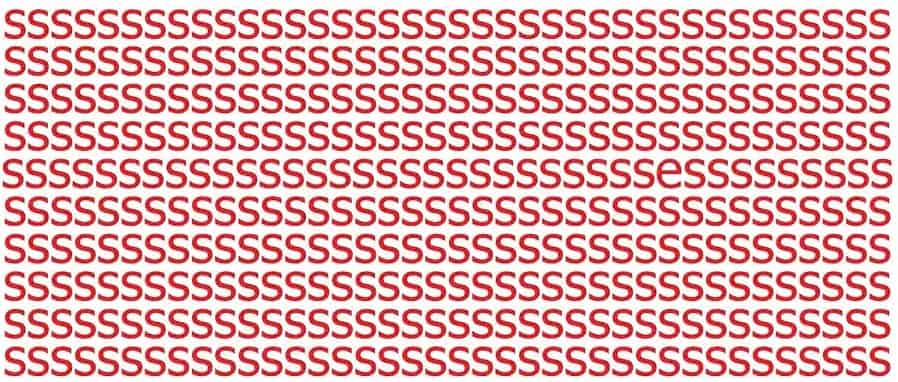 Source: YouTube
The image shared above depicts a series of alphabet S.
Hidden among the series of S is the letter E and you need to find the letter E in 7 seconds.
An optical illusion challenge like this one is a great way to put your observation and intelligence to the test.
It can also be a fun activity to do with friends or family, as you can compare your answers and see who has the sharpest eye for detail.
The key to finding the letter E is by watching the image carefully and spotting a deviation from the pattern.
Optical Illusion: Only the most attentive individuals can spot a man among the statues in 6 seconds
Did You Find the Letter E in 7 Seconds?
It is difficult to identify the letter E in this image at first glance.
Only those with exceptional observation skills can locate the letter E within the time limit.
Have you spotted the letter E in this picture?
Pay close attention to the image and you may soon spot it.
Look carefully.
Now, do you see it?
Hurry up; the clock is ticking.
Only a few seconds left.
And…
Time's up.
How many of you have found the letter E?
Some of our readers might have already spotted the letter E and we appreciate your efforts. You indeed have excellent observation skills.
Those who are still looking can find the answer below.
Find Letter E in 7 Seconds - Solution
The letter E is seen on the right side of the image, it is located a little away from the centre.
Must Try:
Seek and Find Puzzle: Only the most attentive pair of eyes can find the odd sneaker in 5 seconds