Optical Illusion: Only 2% of people can spot the wine bottle in the wine cellar in 5 seconds. Can you?
In this optical illusion picture, a wine bottle is hiding in plain sight in the wine cellar. Only 2% of people are able to spot the hidden bottle in 5 seconds. Are you one of them? Test your observation skills by attempting this optical illusion challenge now!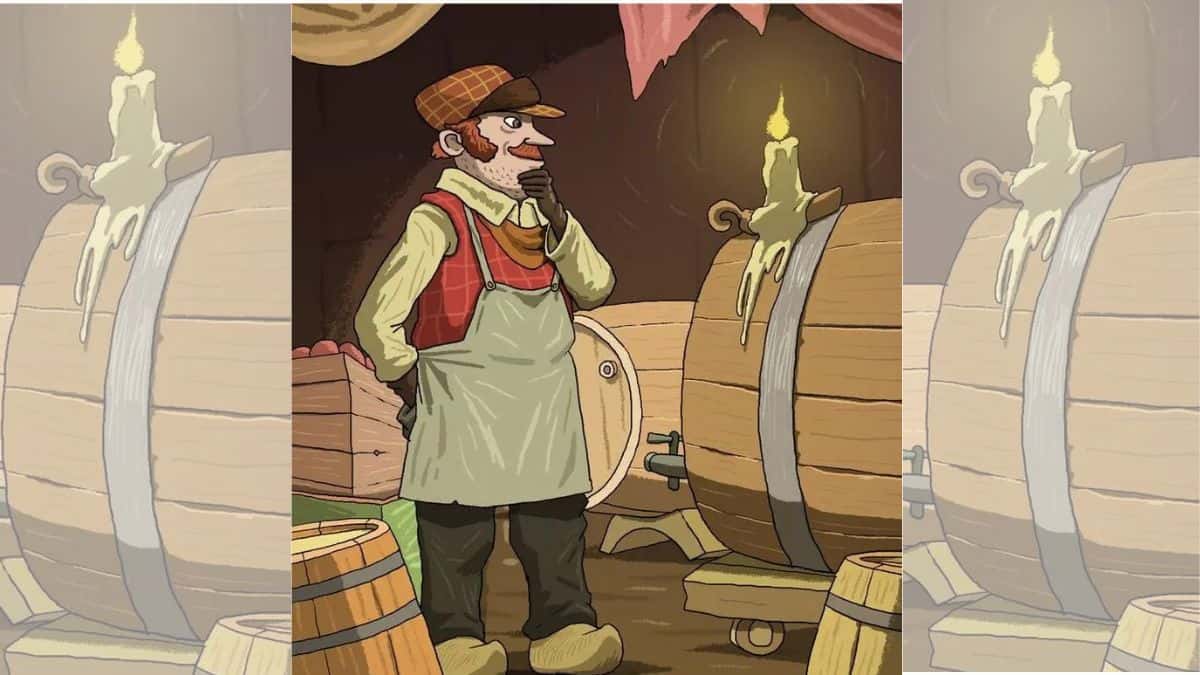 Find Wine Bottle in 5 Seconds
Optical Illusion: Optical illusions are images that challenge our perception and put our observation skills to the test.
The central theme of all optical illusions is playing tricks with the human visual system which is why they are also known as "visual illusions."
Regular practice of optical illusions can help boost observation and concentration in individuals.
Do you want to improve your observation skills?
Let's get started.
Optical Illusion: We dare you to spot a praying mantis in the plant in 6 seconds
Optical Illusion - Find Hidden Wine Bottle in 5 Seconds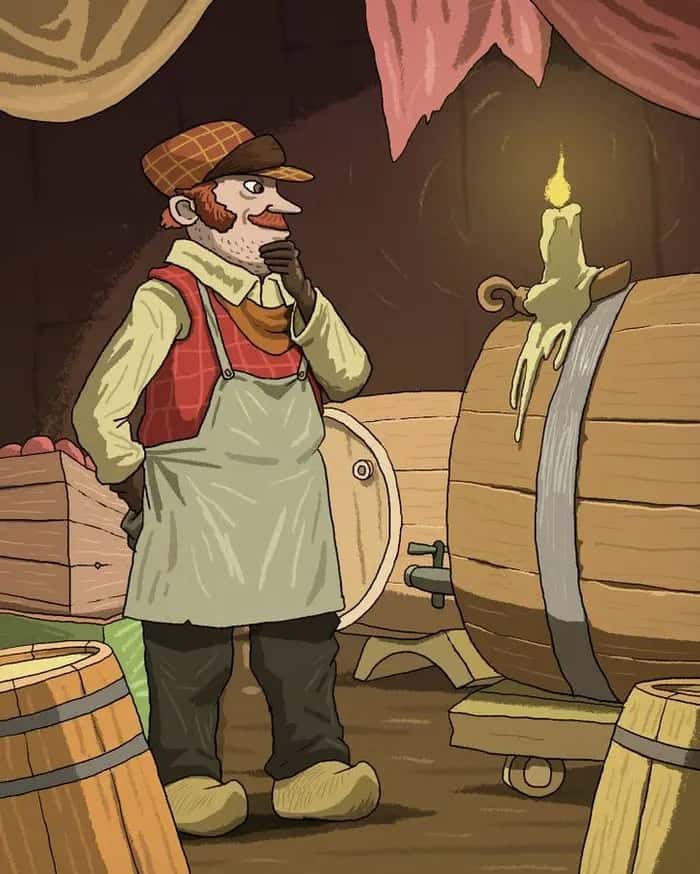 Source: Bright Side
The image shows a person standing in a wine cellar and looking concerned.
It appears that the person is searching for something.
As the title suggests, there is a hidden bottle in the wine cellar and you have 5 seconds to spot it.
An optical illusion challenge such as this one is a good way to test your observation skills and intelligence.
Although it is considered a good way to test your intelligence, it is not the only means of doing so.
However, if you really want to know your IQ levels, professionally created IQ tests such as Mensa IQ Challenge are the best way to find out.
Optical Illusion Test: Can you spot the hidden umbrella in the forest in 7 seconds?
Did You Find the Wine Bottle in 5 Seconds?
In this image, a wine bottle is hiding in the wine cellar and you have 5 seconds to spot it.
Individuals with exceptional observation skills can spot the bottle within the time limit.
Did you find the wine bottle in this picture?
The bottle has expertly blended with the surroundings making it difficult to spot it at the first glance.
Hurry up; the time is running out.
Focus your attention on the image and see if you notice anything that looks like a wine bottle.
Any luck yet?
The bottle can be present anywhere in this picture, you can zoom in and out of the picture to scan all areas well.
Now, do you see it?
Only a few seconds left.
Two..
One..
And..
Time's up.
How many of you have found the bottle?
It was a tricky challenge and congratulations to those who spotted the wine bottle. You have excellent observation skills.
Those still searching can check the answer below.
Find the Wine Bottle in 5 Seconds - Solution
The bottle is present in the space between the legs of the person. It is marked with a circle to make it easy to identify.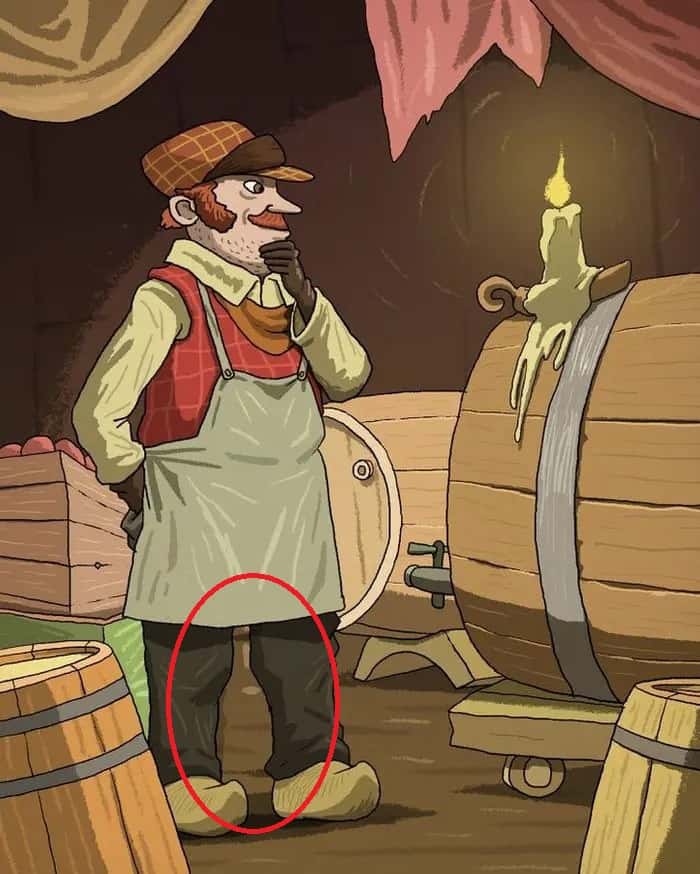 Also Read:
Seek and Find Puzzle: If you spot the hidden crown in 6 seconds, you have the most attentive mind. Try Now!