Optical Illusion: Only the most brilliant minds can find a hidden raccoon in 7 seconds. Can you?
Optical Illusion: A raccoon is hidden in plain sight in this picture. Can you spot the hidden raccoon within 7 seconds? Take this optical illusion challenge to test your observation skills now!!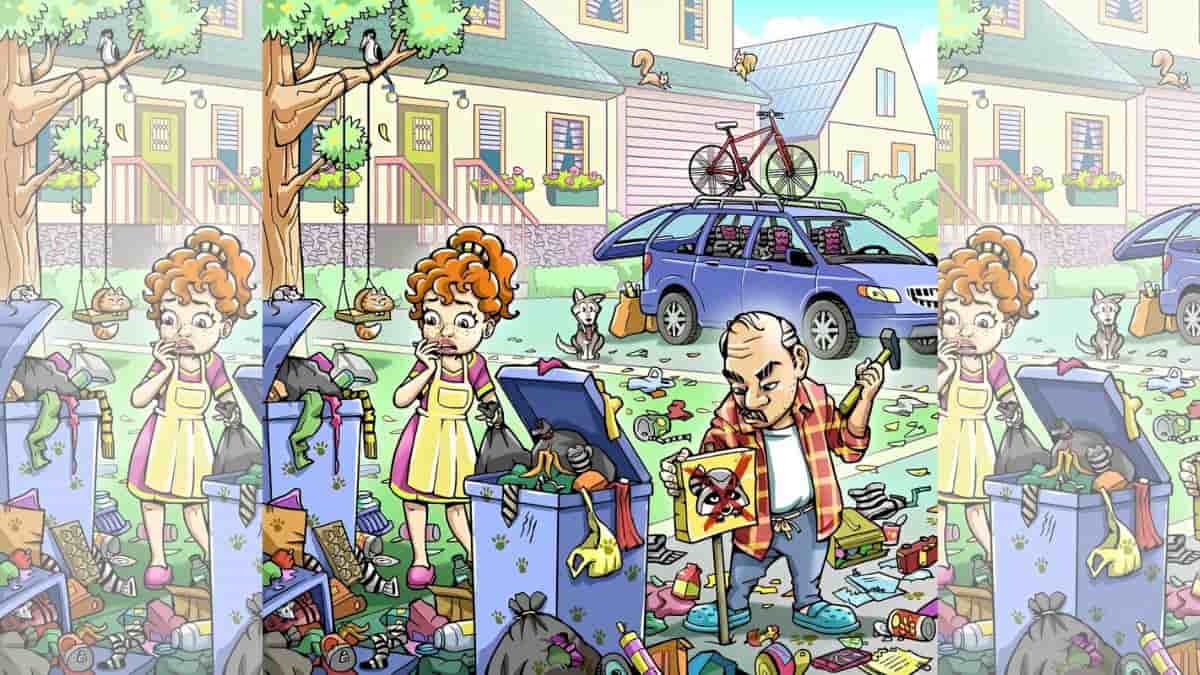 Optical Illusion - Find Raccoon in 7 Seconds
Optical Illusion: Illusion is derived from the Latin word illusio or illusionem, which means to mock or trick. There are three categories of optical illusions: literal, physiological, and cognitive.
All of these illusions have a common theme, which is tricking human brains.
Apart from its ability to captivate the human mind, it is also an excellent way to improve your observation skills and attention span.
Are you attentive enough?
Let's find out now.
Optical Illusion Challenge: You are a champion if you can spot a snake in 5 seconds
Optical Illusion Challenge - Find the Hidden Raccoon in 7 Seconds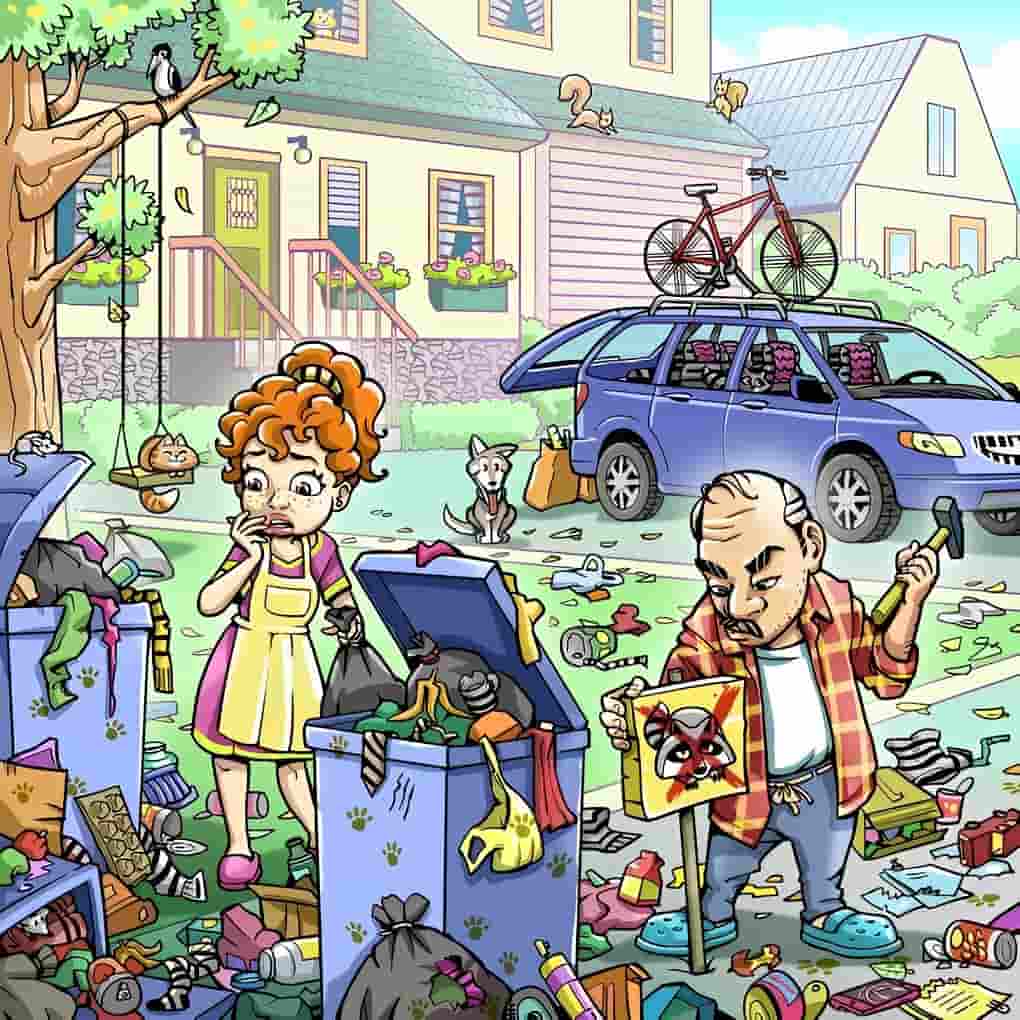 Source: Brightside
Optical illusions are one of the most basic ways to assess one's ability to observe and think critically.
Although it is thought to be a good way to test your intelligence, more advanced methods are available like Mensa IQ Challenge, which can help you identify your true IQ levels.
The image shared above depicts an outdoor scene in which things look messed up which is possibly due to a naughty raccoon.
You need to find the raccoon in the image within 7 seconds to successfully complete the challenge.
It will be a test of your observation skills and it will also help in improving your attention span.
Optical Illusion: There is a lizard in the forest picture. Only geniuses can spot it in 7 seconds. Can you?
Did You Find the Raccoon in 7 Seconds?
Spotting the raccoon in 7 seconds is quite a tough ask.
But individuals who have exceptional observation skills will be able to complete the challenge within the time limit.
Have you spotted the raccoon yet?
Check the image carefully and see if you come across anything close to a raccoon.
The raccoon can be lurking anywhere.
Hurry up; only a few seconds are remaining.
The countdown has started.
Tick.. Tock..
Two...
One...
And...
Time's up.
How many of you were able to find the raccoon successfully?
Want to know where it is hiding?
Check out the answer below.
Optical Illusion Challenge: Let's see if you are able to spot a ball in the room in 8 seconds
Find the Raccoon in 7 Seconds - Solution
The raccoon can be seen on the right side of the image. It is hiding inside the car and can be identified by its eyes.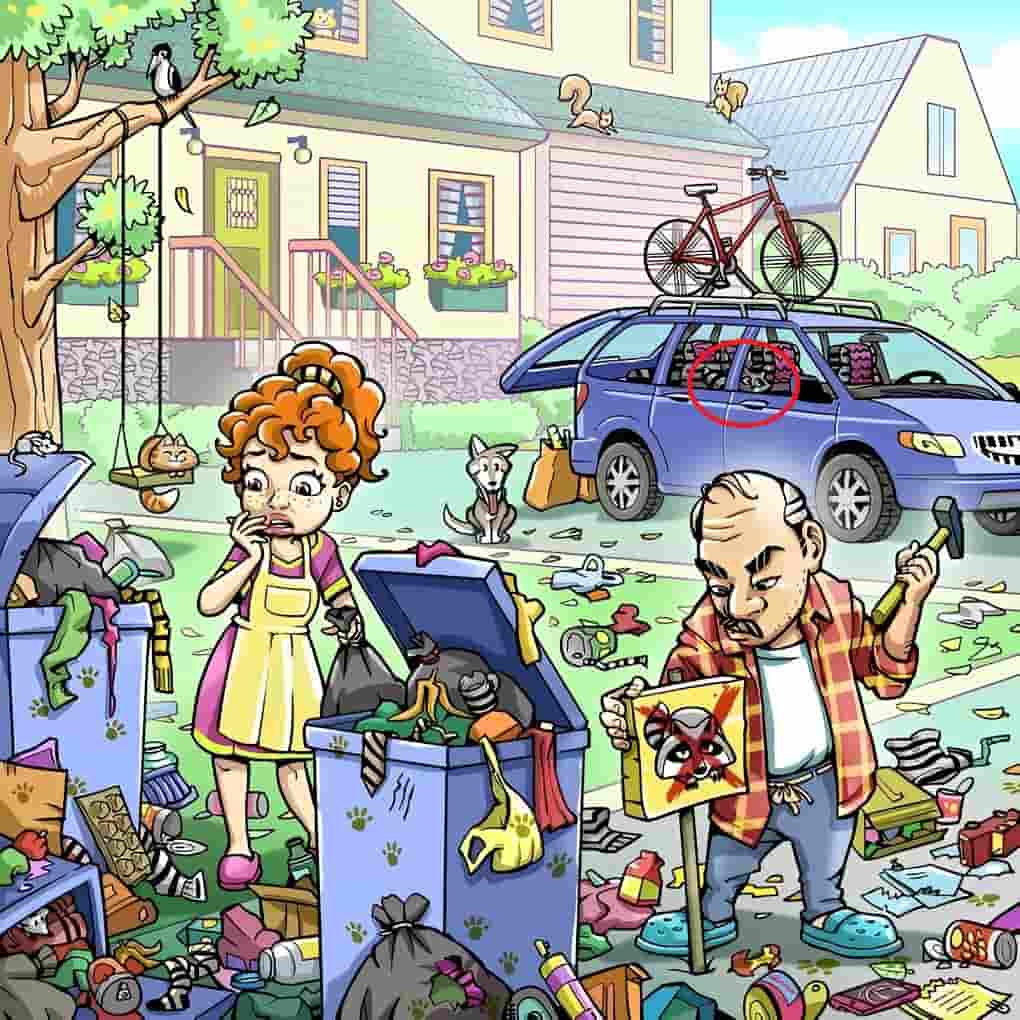 Do you Know?
A group of raccoons is called nursery.
Also Read:
Spot The Difference: Can You spot 5 differences between the two images in 12 seconds?
Optical Illusion: You have a brilliant mind if you can spot the hidden mammal in 5 seconds