Hidden optical illusions are a type of optical illusion that challenges viewers to find hidden objects, animals, or people in an image. They are often used to test visual perception, attention to detail, and problem-solving skills.
Hidden optical illusions require you to focus and concentrate on the image in order to find the hidden faces, people, or animals. This can help to improve overall focus and concentration skills.
Also Read: Personality Test: The Gap Between Your Fingers Reveals Your Hidden Personality Traits
Only a genius can spot a woman, cat, and dog in this optical illusion in 8 seconds!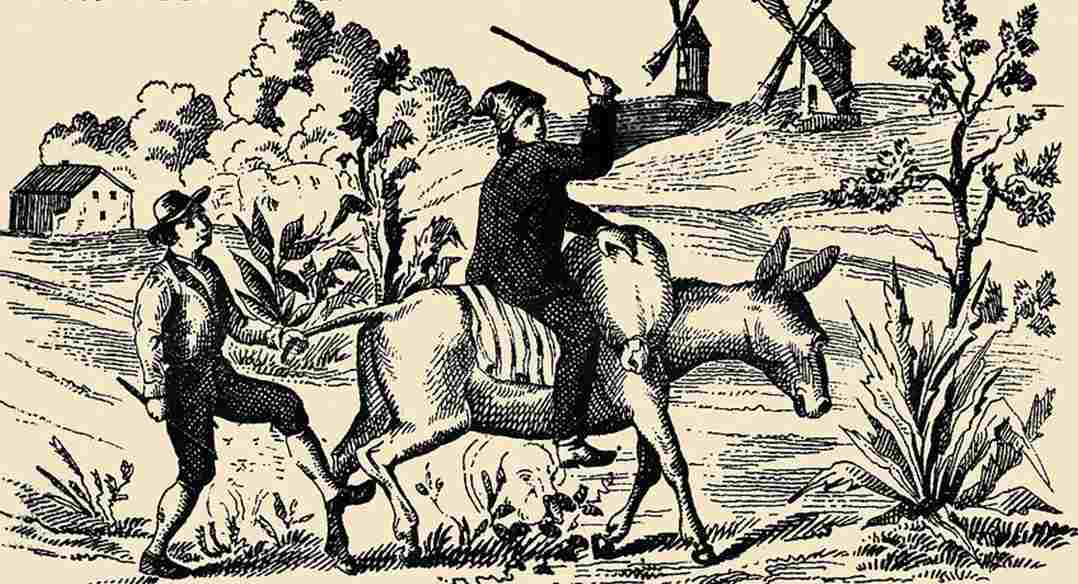 Here we have an optical illusion picture in which we can see a man on a horse and one man walking behind them. But claims tell there is a woman, a dog, and a cat hidden in this image. Can you spot them before time runs out?
This optical illusion requires you to carefully scan the scene and identify a woman, a dog, and a cat hidden in the image. They are difficult to spot because they are camouflaged or blended in with the rest of the scene very creatively.
Hidden Optical Illusions Answers
Did you spot the woman, dog, and cat in the following image within 8 seconds? If you couldn't find all four hidden faces, don't worry, you're not alone. Check the answer below.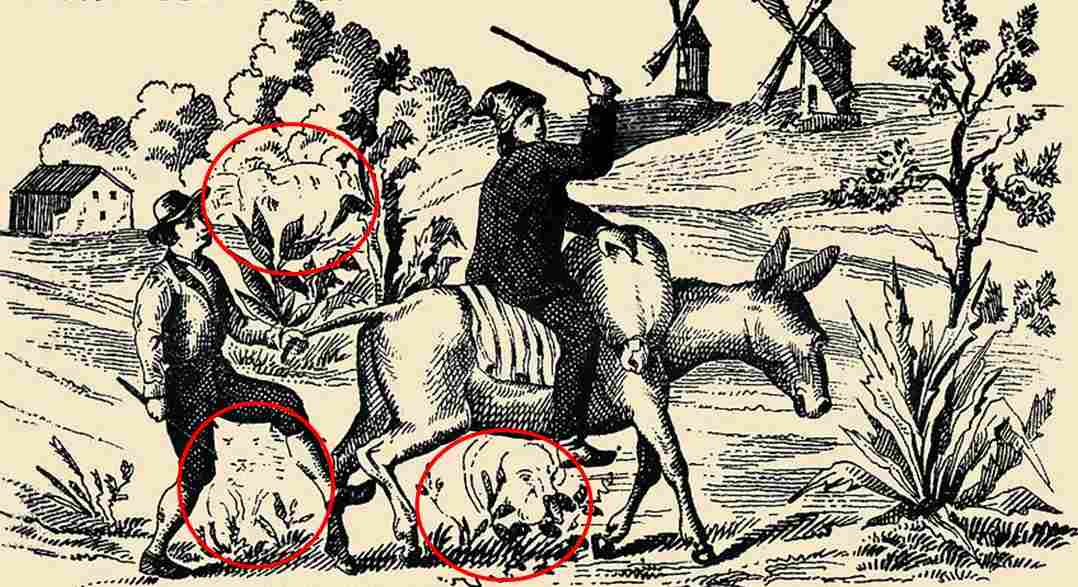 SHARE this optical illusion picture with your family, friends, and colleagues. Challenge them to spot a woman, dog, and cat hidden in this image in less than 8 seconds.
Also read: Personality Test: Your Lip Shape Reveals Your Hidden Personality Traits
Also read: Personality Test: Your Thumb Reveals Your Hidden Personality Traits