Optical Illusion: The poor pelican is lost, and is hiding in the flock of flamingos! Can you find it?
Sometimes, life makes you lost in your own space. You do not know where to go, so you follow the herd. The same has happened to the lost pelican. Can you find it?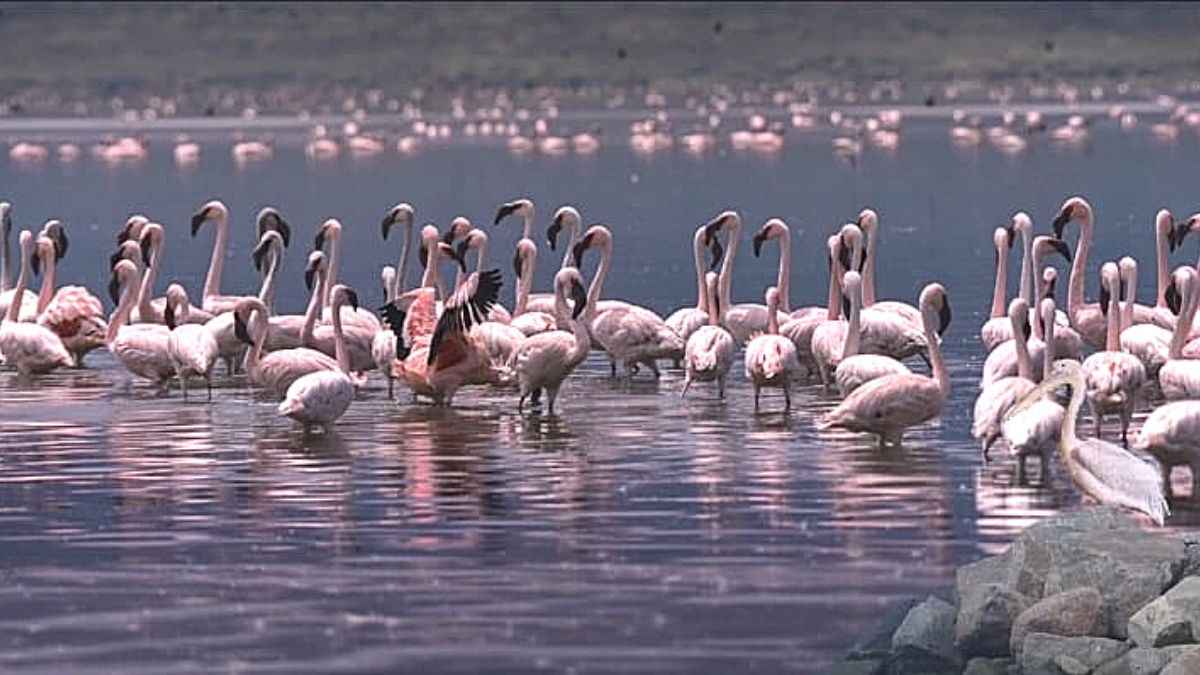 Find the hidden pelican!
Life is unfair to all.
Can you find anyone in your acquaintance who calls life lucky? Every one of us has had instances when we felt like life could have been fairer.
Sometimes, you study hard for an exam only to find out that only those sections are asked in the test that you skipped studying on purpose.
Have you ever dressed your best and suddenly a splash of mud falls on your clothes?
These are some of the instances where life gets a bit brutal.
The life of the protagonist of our challenge today too is not very much fair.
Interested to know how? Read on.
The unfair life of Bruto, the pelican
Bruto is not a very good name for a beautiful pelican, and this is the point where life started to get brutal for him.
Bruto is an introvert, who loves to stay alone, but the norms in the world of pelicans force him to stay in herds.
All the time, he moved in herds of other pelicans, only to realize that he was losing his own originality.
One fine day, when all the pelicans were going out for their regular morning swim, Bruto gathered the courage to say NO to them.
Some of his friends got angry, while others started to think of him as an arrogant pelican.
However, not a single pelican could understand the miseries of being an introvert.
All the pelicans left Bruto alone, leaving him stuck under a pile of regrets and guilt.
After 10 minutes of deep introspection, Bruto became the victim of the guilty taunts and decided to sabotage his desire to spend some quality time alone.
He moved out of this room and joined his fellow pelicans.
Soon, after an hour of sailing on the water, he realized that something was different. He noticed the beaks of his fellow pelicans and was taken aback.
Bruto, the pelican, was actually moving in a herd of flamingos!
The only thing Bruto can remember is his heart pounding fast. Bruto panicked and is out of his senses right now.
We, as gentle animal lovers, would like to advise Bruto to calm down in this panic situation and simply go back home.
However, we are failing to find the hidden pelican in this huge herd of flamingos.
Can you help us spot the hidden pelican?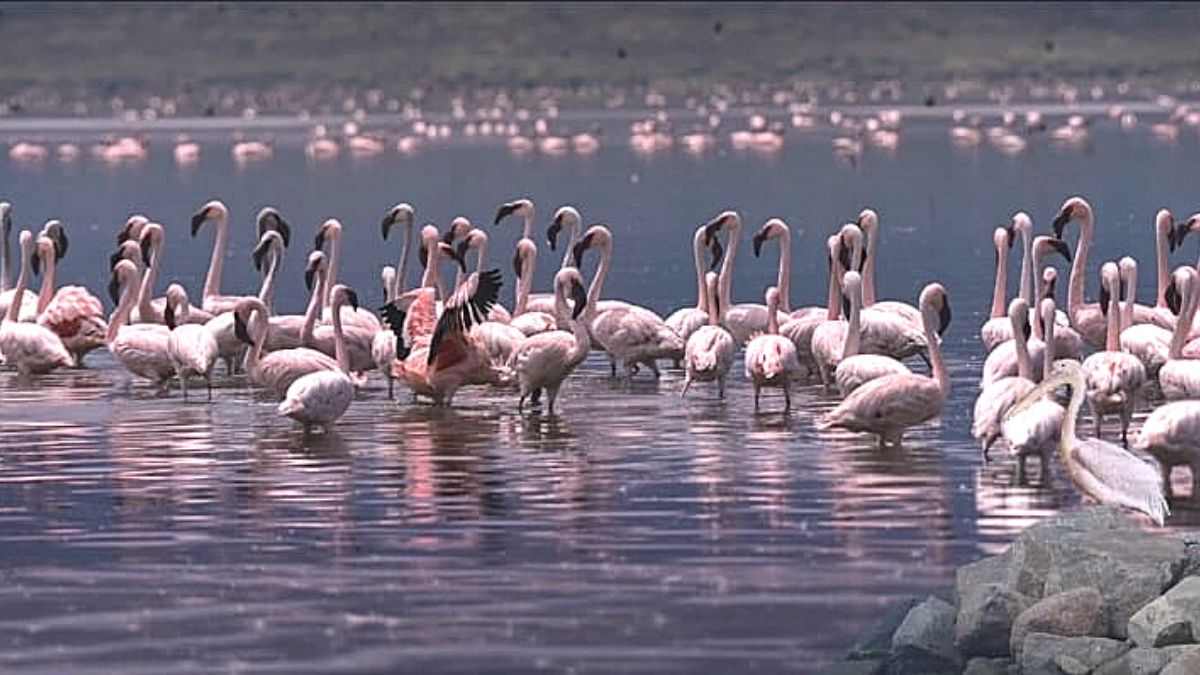 Image Source: Mister Teach (Youtube)
Did you succeed in finding the hidden pelican?
Well, in case you didn't, we have managed to find the hidden pelican. Indeed it was a tough task.
The pelican is here: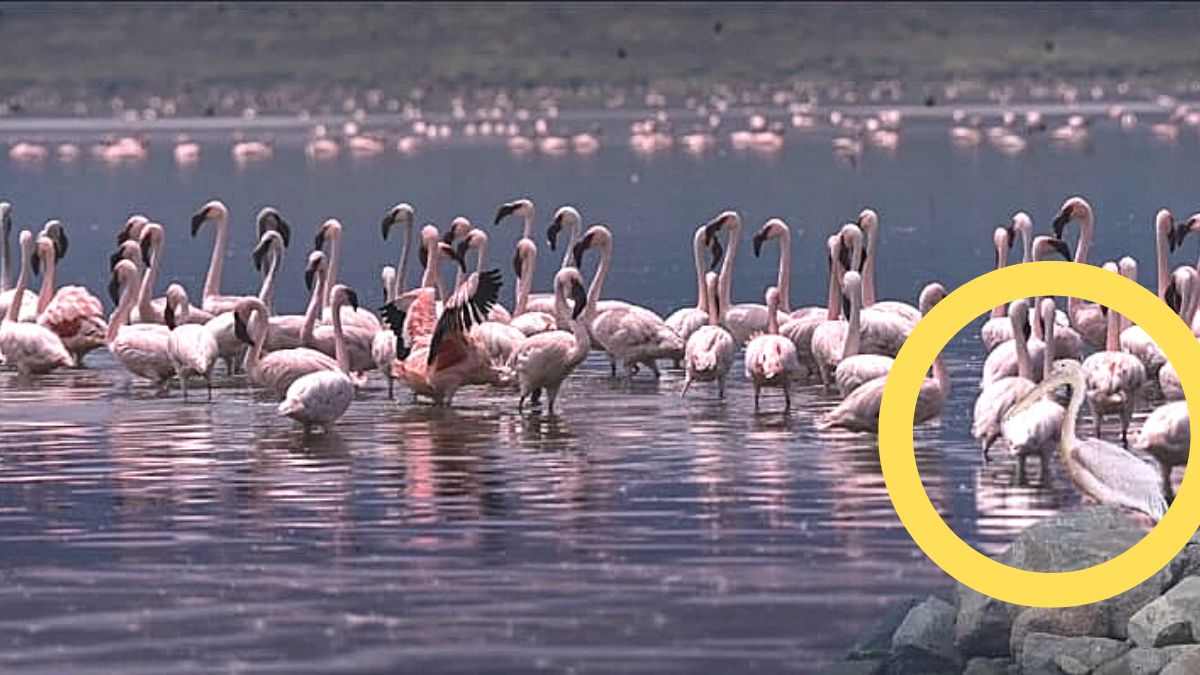 Image Source: Mister Teach (Youtube)
A closer look at the pelican!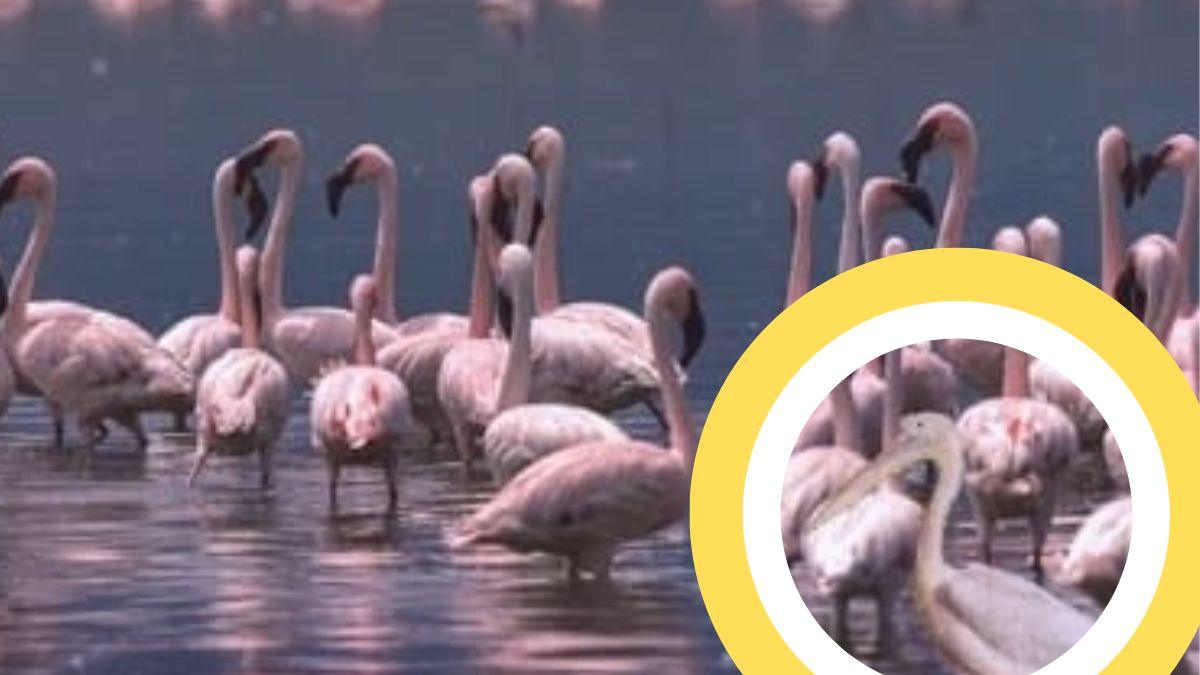 Image Source: Mister Teach (Youtube)
Phew! That was definitely a challenging task. Thank you, dear readers! You took out time from your busy schedule to help the pelican. You are indeed an angel!
"Oh, dear pelican, please rush to your home. There, you'll be safe and sound!"