Paytm Credit Card: Key Features and Benefits
Paytm offers facility of online shopping, paying bills, money transfer etc. Recently Paytm launched its much expected Paytm credit card which is also called Paytm First Card. So get to know key features and benefits of the Paytm credit card read this article.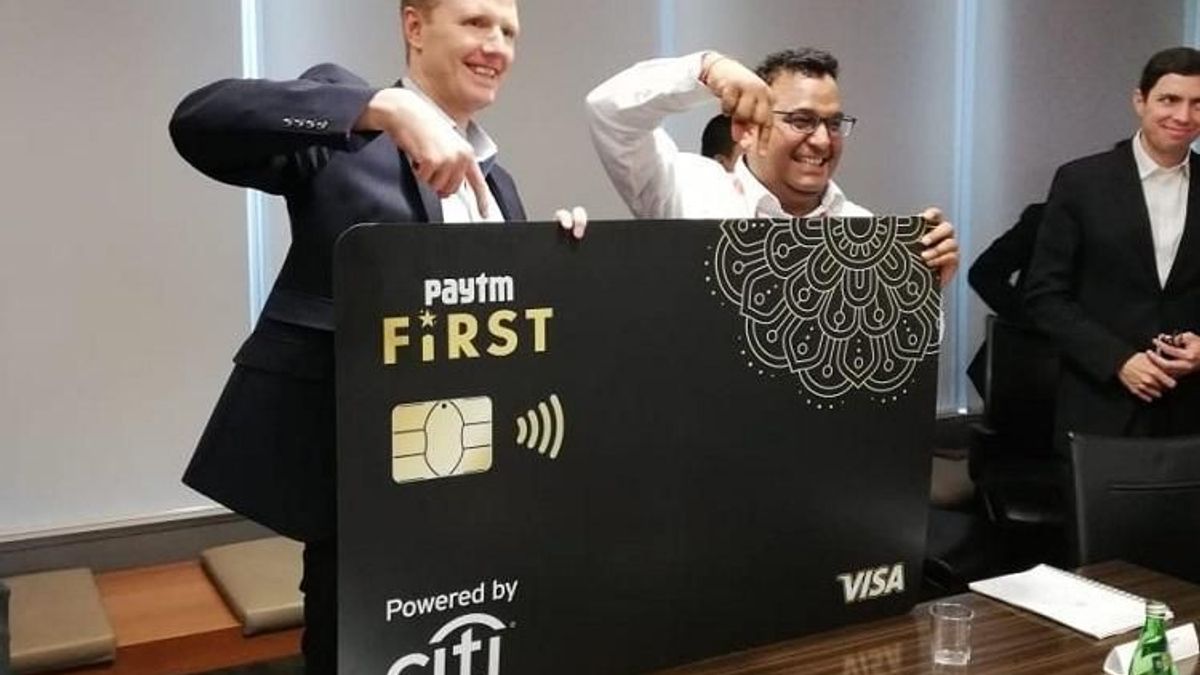 Paytm Credit Card launch
About Paytm
Paytm is an Indian e-commerce payment system and digital wallet company, based in NOIDA SEZ, India. Paytm was established in 2010 and its founder is Vijay Shekhar Sharma. Currently the value of Paytm is around 16 billion dollar . Paytm stands for "Pay through mobile".
Paytm has around 300 million customers on their mobile application, of which about 150 million are 'active' users. Paytm Payments bank (launched in November 2017), has already more than 40 million outstanding debit cards in use.
Paytm allows you to transfer money instantly to anyone at zero cost using the Paytm Wallet. Paytm has launched many products like Paytm mall, Paytm Payment banks, Paytm credit card, Paytm debit card etc.
In the same way Paytm has launched the Paytm credit card which is also known as Paytm First Card.
Let's read about this Paytm Credit Card in detail.
How to apply for the Paytm Credit Card?
The Paytm credit card is similar to co-branded credit cards that retailers and airlines offer and uses Visa network for transactions. The cards will be issued by Citi. Paytm has also built its own tool in collaboration with the Citi.
Customers can apply for the new Paytm credit card directly from the Paytm app. The Citi will check the eligibility of the potential customers on the basis of their individual digital behaviour. If somebody does more online shopping then it is easy for him to get this Paytm credit card.
On the occasion of launch of the Paytm First Card, Chairman and CEO, One97 Communication; Vijay Shekhar Sharma said that, "Our new offering is designed to bring utmost flexibility to our customers in their digital payment options will help spur large-ticket cashless payments".
Key Features & Benefits of the Paytm Credit Card
1. The Paytm credit card will offer Paytm promo codes worth Rs. 10,000 on spending a minimum of Rs. 10,000 within four months from the date of issue of this card.
2. The joining fee of Paytm credit card is Rs. 500 but it will be waived off, if the customer spends more than Rs. 50,000 per year.
3. The Paytm credit card will provide minimum 1% universal cash back on all transactions to be automatically settled every month.
4. The Paytm credit card will offer the facility of EMI conversion (just like other cards available in the market). Other exclusive offer includes discount on shopping, dining and travelling etc.
5. These cards will be accepted in India and internationally.
Hence from the above explanation it is clear that the Paytm credit card is offering good benefits to its customers as compared to the existing credit card of the existing companies. It is offering international offerings due to its tied up with Citi. We hope that this card will be a great hit in the years to come.