Hidden objects picture puzzles are a type of puzzle that challenges players to find specific objects in a cluttered scene. You must be able to recognize the objects they are looking for, even when they are partially hidden or blended in with the background.
Hidden objects picture puzzles are a fun and challenging way to test your cognitive skills. They can also help to improve attention, visual perception, working memory, and problem-solving skills.
Also Read: Personality Test: The Gap Between Your Fingers Reveals Your Hidden Personality Traits
You Got Eagle Eyes If Spot The Hidden Bobby Pin On This Makeup Table Within 8 Seconds!
Bobby pins are easy to lose, but they can be difficult to find, especially on a cluttered makeup table. The bobby pin is small and easy to miss, but it's definitely somewhere in the picture. Can you find it in 8 seconds?
If you are having trouble finding the bobby pin, try looking for small objects. The bobby pin is likely to be hidden behind or under something else.
If you found the bobby pin, congratulations! You have a good eye for detail and you are able to see things that are hidden in plain sight.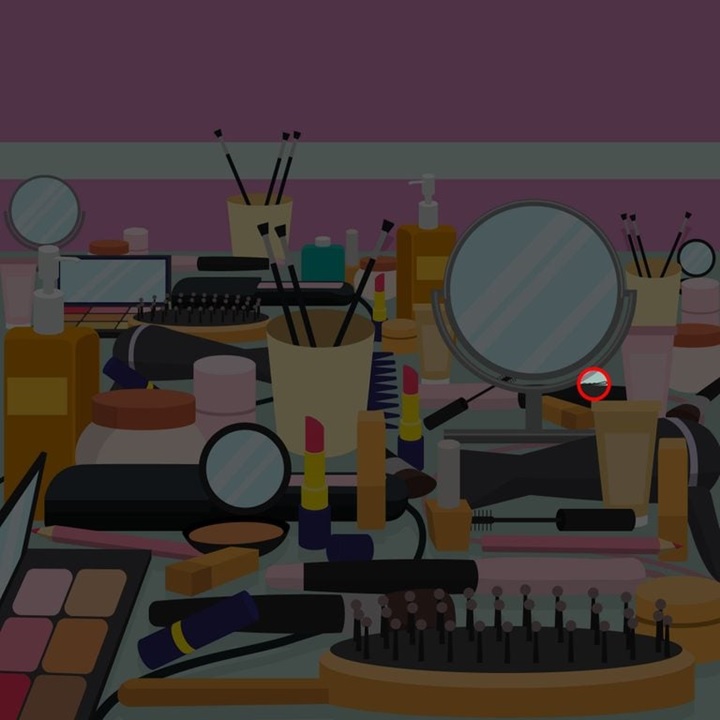 SHARE this picture puzzle with your friends and family. Challenge them to spot the hidden bobby pin in less than 8 seconds!
Also read: Personality Test: Your Lip Shape Reveals Your Hidden Personality Traits
Also read: Personality Test: Your Thumb Reveals Your Hidden Personality Traits
Also read: Personality Test: Your Blood Type Reveals Your Hidden Personality Traits