Hidden animals picture puzzles are a brain game in which players search for animals hidden or camouflaged in a cluttered scene. These puzzles are a popular pastime for people of all ages. Studies have shown that playing hidden animals picture puzzles can improve cognitive function in older adults, including memory, attention, and processing speed.
Some additional benefits of hidden animals picture puzzles for children include developing early literacy skills, encouraging curiosity and exploration, promoting problem-solving skills, thinking critically to develop different strategies to find the hidden animals, and increasing self-confidence.
You Have Sharp Eyesight If You Can Spot The Frog In The Bathroom Within 8 Seconds!
This hidden animals puzzle challenges you to find a frog hidden in a bathroom scene. The image shows a bathroom scene with a bathtub, sink, toilet, and other bathroom accessories. However, there is also a frog hidden somewhere in the picture.
The frog is well-camouflaged, so it can be difficult to spot at first glance. But if you have sharp eyesight and attention to detail, you should be able to find it in under 8 seconds.
Also try: You Got Eagle Eyes If You Spot The Hidden Bobby Pin On This Makeup Table Within 8 Seconds!
To help you on your quest, here is a hint: the frog is green.
If you were able to find the frog in under 8 seconds, congratulations! You have sharp eyesight and attention to detail.
Also try: Only The Smartest Can Spot 4 Faces Hidden In This Optical Illusion In 10 Seconds!
Hidden Animals Puzzles Answer
How long did it take you to find the frog? If you are still searching, see the answer below.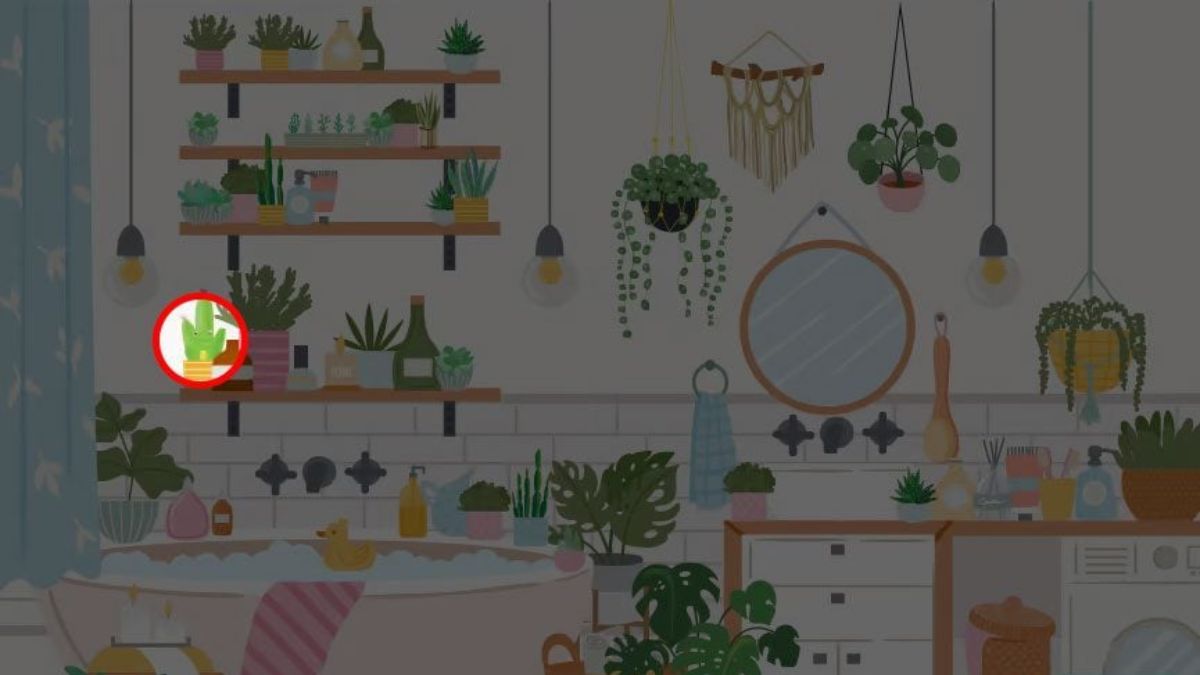 SHARE this picture puzzle with your friends and family. Challenge them to spot the frog hidden in less than 8 seconds!
Also read: Personality Test: Your Lip Shape Reveals Your Hidden Personality Traits
Also read: Personality Test: Your Thumb Reveals Your Hidden Personality Traits