Picture puzzles to find hidden objects are a popular pastime for people of all ages. They are a fun and challenging way to test your visual perception, attention to detail, and problem-solving skills.
There are many benefits to solving hidden object puzzles. They can help to improve your cognitive function, memory, and concentration. They can also help to reduce stress and improve your mood.
Also Read: Personality Test: The Gap Between Your Fingers Reveals Your Hidden Personality Traits
Can You Spot The Pencil Hidden Among Books Within 8 Seconds?
Here we have a picture of books. But claims tell that there is a pencil hidden among these books somewhere. Your challenge is to find the pencil within 8 seconds.
People with higher IQs tend to be better at scanning images quickly and accurately, paying attention to detail, and problem-solving. All of these traits can help figure out where the hidden object is located.
If you were able to find the pencil in under 8 seconds, congratulations! You have sharp eyesight and attention to detail.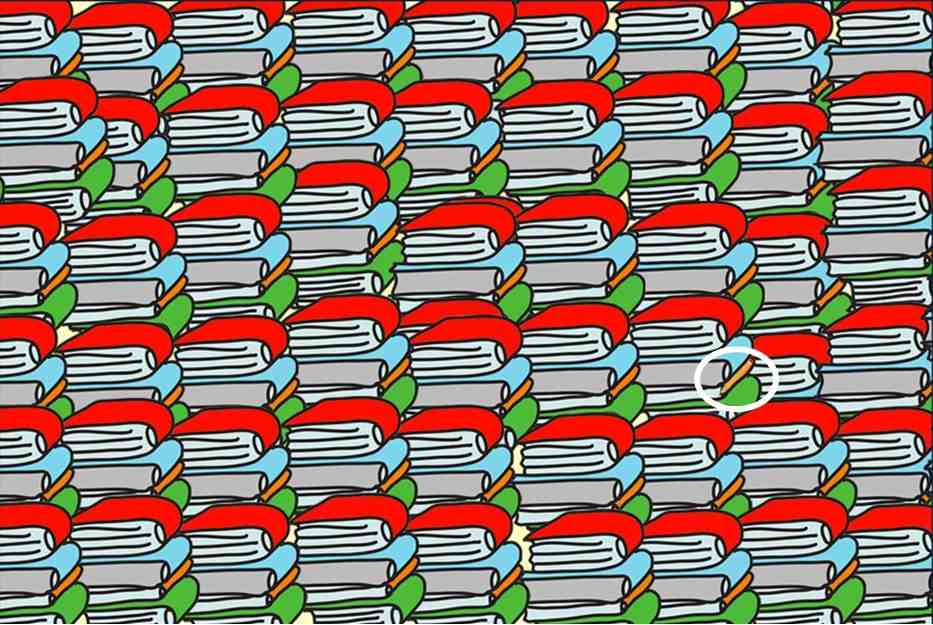 SHARE this picture puzzle with your friends and family. Challenge them to spot the pencil hidden in less than 8 seconds!
Also read: Personality Test: Your Lip Shape Reveals Your Hidden Personality Traits
Also read: Personality Test: Your Thumb Reveals Your Hidden Personality Traits