Pride Month 2023: When & What Is Pride Month? Concept, Significance, Symbol, Celebrations & More
Pride Month 2023: Pride Month 2023 is here and it is being observed globally. Check what is pride month, how it is celebrated, the reason for its existence and its significance. Also, check some social media updates on the same below.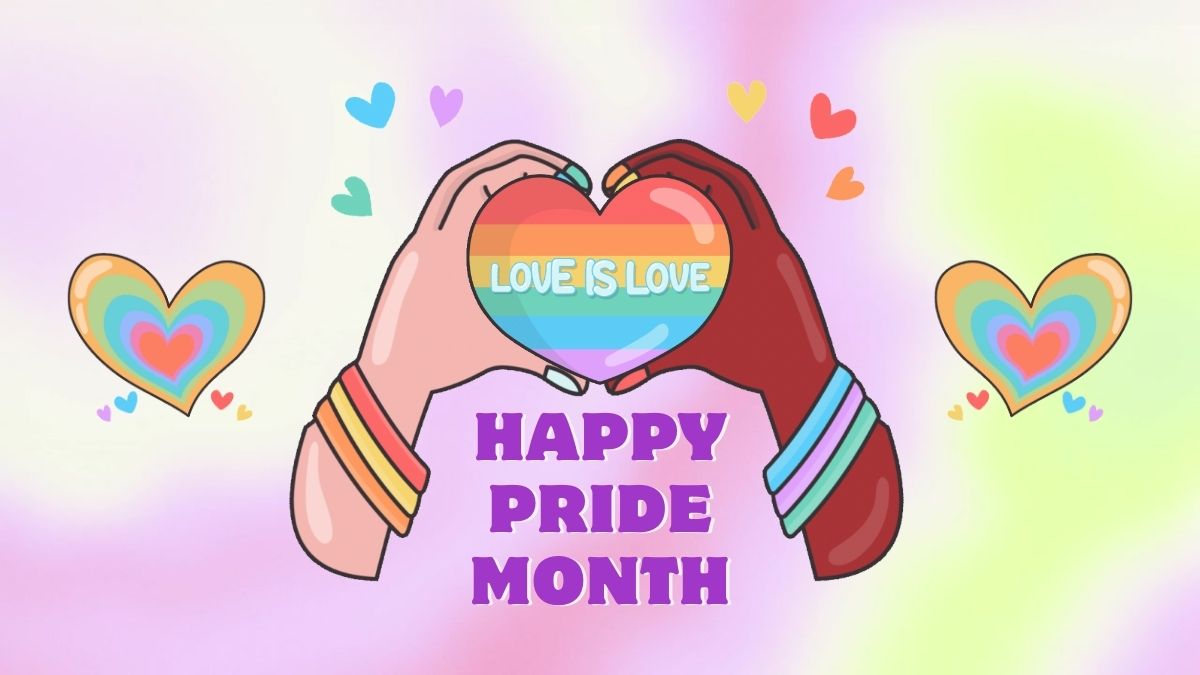 PRIDE MONTH 2023
Pride Month 2023: Pride Month is here and like every year, this year too, it is being celebrated all across the globe with pomp and dignity. Every year during June, the Lesbian, Gay, Bisexual, Transgender, Queer, and Intersex community, LGBTQI community celebrates the month in various ways. Know what is Pride Month, the reason for its celebration, its significance and its concept below.
White House Says, "During Pride Month, we honour a movement that has grown stronger, more vibrant, and more inclusive with every passing year. Pride is a celebration of generations of LGBTQI+ people, who have fought bravely to live openly and authentically. And it is a reminder that we still have generational work to do to ensure that everyone enjoys the full promise of equity, dignity, protection, and freedom."
My message to all the young people during Pride month: Be you.

You are loved.
You are heard.
You are understood.
You belong. pic.twitter.com/apxnK1oXU0

— Joe Biden (@JoeBiden) June 14, 2023
Happy Pride Month!

This month and every month, the Biden-Harris Administration stands proudly with the LGBTQI+ community in the enduring fight for freedom, justice, and equality. pic.twitter.com/rz2utWXzVX

— The White House (@WhiteHouse) June 1, 2023
"I'm not scared to be seen. I make no apologies; this is me." ✨🐭🌈🏰#Pride #PrideMonth #Disneyland pic.twitter.com/IetbEx2ody

— Pride (@Pride) June 14, 2023
What is Pride Month?
Every year from June 1 to 30, all the members of the LGBTQ community and their allies celebrate their identities through Pride Month. They recognize their accomplishments and their struggles in maintaining their equality with the world. They celebrate this month by organizing various events across the world to progress their idea of equal identity and create awareness globally.
Pride month can also be seen as an opportunity to peacefully protest against the harassment the LGBTQ community has to face and raise political awareness of current issues the community is facing.
Why is the history of Pride Month?
Pride Month marks the police raid that prompted the infamous Stonewall riots, which in turn led to the establishment of LGBTQ+ rights. This raid was conducted in Stonewall Inn in Greenwich, Manhattan on June 28, 1969. And to make people aware of their rights and their choices, and to create political awareness about their issues Pride Month was started.
Pride Month is important because it marks the beginning of huge change within the LGBT+ community, as well as the wider societal implications. LGBTQ+ still faces harassment from the world but it's just the start of their long wait for recognition.
How is Pride Month celebrated?
It's credited to Brenda Howard, a bisexual New York activist nicknamed the "Mother of Pride," who organized the first Pride parade to commemorate the one-year anniversary of the Stonewall uprising. Pride month is all about parades, demonstrations and parties. The New York Pride Parade is one of the largest and most well-known parades that take place this month. Approximately 5 lakh people attend the parade every year.
What is the symbol of Pride?
The most widely recognized symbol for Pride Day is the rainbow flag, often referred to as the Pride flag or LGBTQ+ flag. The flag consists of horizontal stripes of vibrant colours, typically including red, orange, yellow, green, blue, and purple. Each colour represents different meanings, such as life, healing, sunlight, nature, harmony, and spirit. The rainbow flag has become an iconic symbol of LGBTQ+ pride, solidarity, and the ongoing fight for equality and acceptance. It serves as a powerful emblem of diversity, inclusivity, and celebration of the LGBTQ+ community.
Pride Day: Famous Quotes
Be proud of who you are, and never let anyone make you feel less. Happy Pride Day!

Love knows no boundaries, and on this Pride Day, let us celebrate the power of love and acceptance.

Pride is not just a celebration; it's a symbol of courage, authenticity, and the strength to be yourself.

Today we stand united, proud, and strong. Happy Pride Day to all the beautiful souls out there!

Pride is about embracing diversity and spreading love. Let's create a world where everyone can be proud of who they are.

Happy Pride Day! May we continue to support and uplift each other, spreading love, acceptance, and equality.

Pride is not just about a month; it's about a lifelong journey of self-acceptance and embracing our true colours.

On this Pride Day, let's remember that love is love, and it knows no limits. Embrace your authentic self and shine brightly!

Pride is a celebration of love, identity, and the freedom to be ourselves. Let's stand together, united in our diversity.

Happy Pride Day! Let your pride be a beacon of hope and acceptance, inspiring others to live their truth.
In 1999 and 2000, Bill Clinton was the first American President to formally declare Pride Month. Barack Obama subsequently proclaimed June to be LGBT Pride Month from 2009 through 2016. Although detractors have pointed out that deeds speak louder than words, Donald Trump acknowledged Pride Month in May 2019 by tweeting that his government had started a global push to decriminalise homosexuality.
Do not forget to walk in solidarity this Pride Month! Happy Pride Month!