Picture puzzles IQ Test: There are six words hidden in this gardening scene. Can you spot them all in less than 15 seconds? Solve this perplexing picture puzzle to see if you are a champion of solving difficult brain teasers. The words are cleverly blended into the picture making it daunting for viewers to spot them easily.
Think you have a keen eye and a quick mind? Test your skills with this perplexing picture puzzle! If you were able to find all six words in less than 15 seconds, congratulations! You are a champion of solving difficult brain teasers. You have keen observation skills, strong attention to detail, visual thinking skills, and problem-solving skills.
Can You Spot All 6 Hidden Words In This Gardening Scene Within 15 Seconds?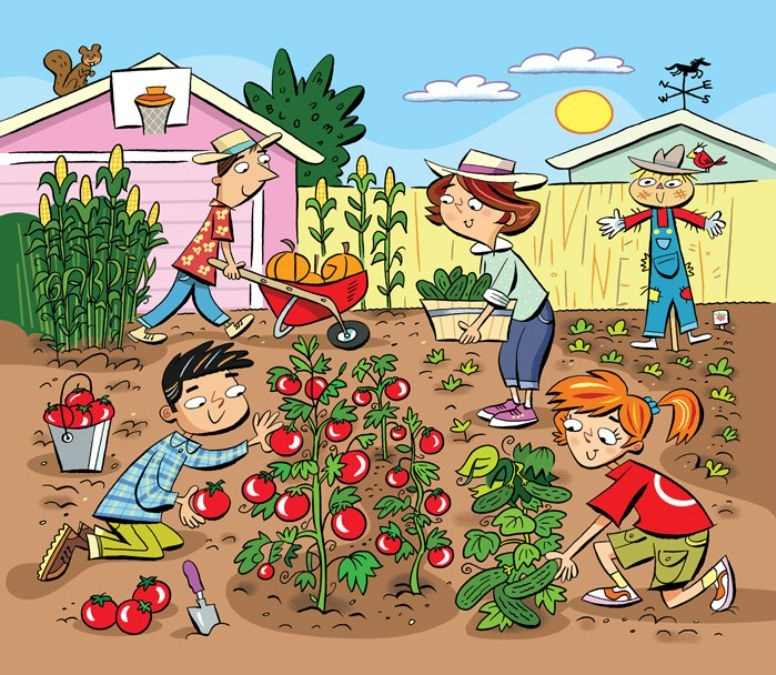 Here we have a picture of a gardening scene where a family seems to be planting and harvesting vegetables and fruits. But claims tell there are a handful of words hidden in this scene. Finding the hidden words in the pictures is one of the most difficult yet satisfying puzzles on the internet.
People who are good at spotting hidden words in a picture are able to quickly identify and scan objects in a scene. They are able to notice small details that others might miss. They are able to think creatively and come up with solutions to challenges. They are not easily discouraged and are willing to keep trying until they find the solution.
Also try: Only Highly Intelligent Can Spot The Dolphin Within 7 Seconds!
Your 15-second puzzle challenge starts now!
Look at the picture carefully. How quickly can you spot all the six words in this image?
The hidden words may be grouped together or form a pattern. Look for these patterns to make it easier to find the words.
Also try: Optical Illusion Visual Test: Spot The Number 4421 Among 44Z1s Within 15 Seconds!
If you're having trouble finding a hidden word, try zooming in on the area where you think it might be. This will give you a closer look and make it easier to spot the word.
If you are unable to solve the puzzle, you can check the answer below when time runs out.
Also try: Can You Spot The Bird Hidden In This Jungle Picture Within 8 Seconds?
Hidden Words Picture Puzzles Answers
Amazing! If you spotted all the 6 words in this picture. However, if you are still looking for them, look below for the solution.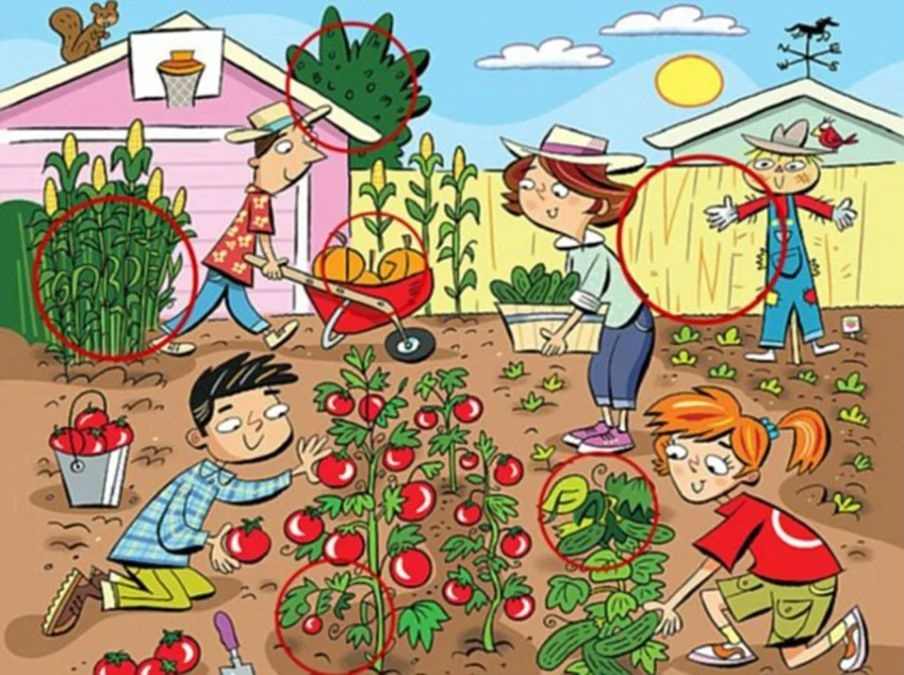 SHARE this picture puzzle with your friends and family. Challenge them to spot all the 6 hidden words in less than 15 seconds!
Also read: Personality Test: Your Lip Shape Reveals Your Hidden Personality Traits
Also read: Personality Test: Your Thumb Reveals Your Hidden Personality Traits