Picture puzzles IQ Test: Find the hidden objects or animals puzzles are not only a great activity to pass the time but also quite beneficial to improve your visual acuity, sharpen your focus, and put your attention to detail to the test.
You are a picture puzzle champion if you can spot the mouse within 15 seconds! This picture puzzle will test your detective skills required to solve difficult puzzles. Do you think you have a keen eye and a quick mind?
Test your detective skills, Spot the mouse hidden among mushrooms within 15 seconds!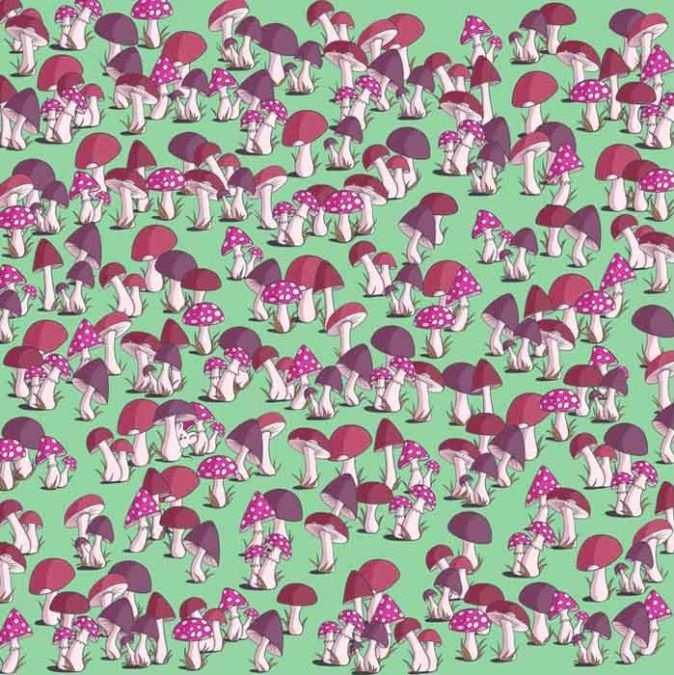 Here we have an adorable picture puzzle. At first glance, it looks like an image of mushrooms. But claims tell there is a mouse hiding among them. You have to spot the mouse in less than 15 seconds. Find the challenge interesting? But it is also rewarding. Why?
Picture puzzles are great arcade games to test your observation skills and also strengthen your motor skills. They keep your brain sharp and active. Studies have shown that regular practice of solving picture puzzles shows improvement in creative thinking.
Also try: Only 1% high IQ people can spot the hidden word 'dog' within 7 seconds!
How quickly can you spot the mouse hidden in plain sight? Unlock your powers of exceptional motor skills and ability to spot hidden information in any complex image.
Your 15-second puzzle challenge starts now!
Look at the picture carefully. The mouse is hidden in plain sight. Look for distinctive features such as its ears or nose.
Also try: Can You Spot All 6 Hidden Words In This Gardening Scene Within 15 Seconds?
Congratulations! You are a puzzle champion. You effortlessly spotted the mouse in the image. You have an exceptional eye for detail and a knack for creative thinking.
If you are unable to solve the puzzle, you can check the answer below when time runs out.
Also try: Only Highly Intelligent Can Spot The Dolphin Within 7 Seconds!
Hidden Animals Picture Puzzles Answers
Amazing! If you spotted the mouse hidden among mushrooms in 15 seconds or less in this picture. However, if you are still looking for it, look below for the solution.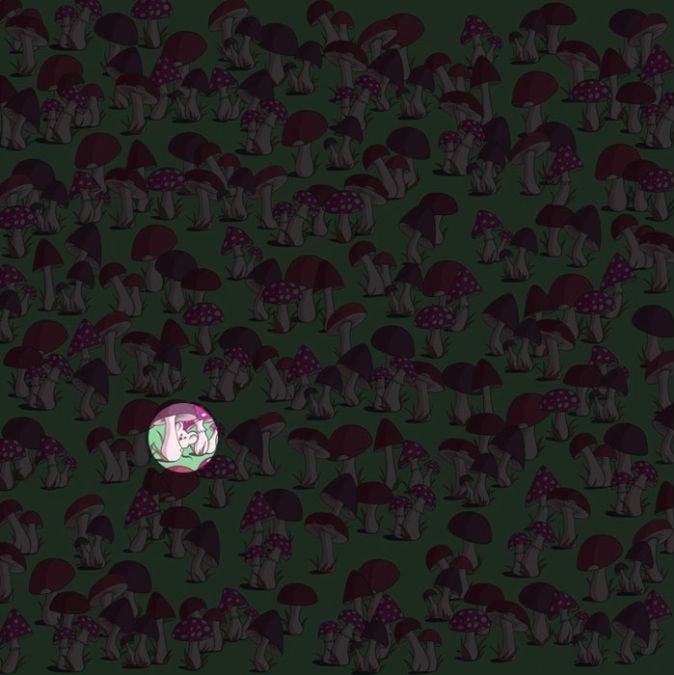 SHARE this picture puzzle with your friends and family. Challenge them to spot the hidden mouse in less than 15 seconds!
Also read: Personality Test: Your Lip Shape Reveals Your Hidden Personality Traits
Also read: Personality Test: Your Thumb Reveals Your Hidden Personality Traits